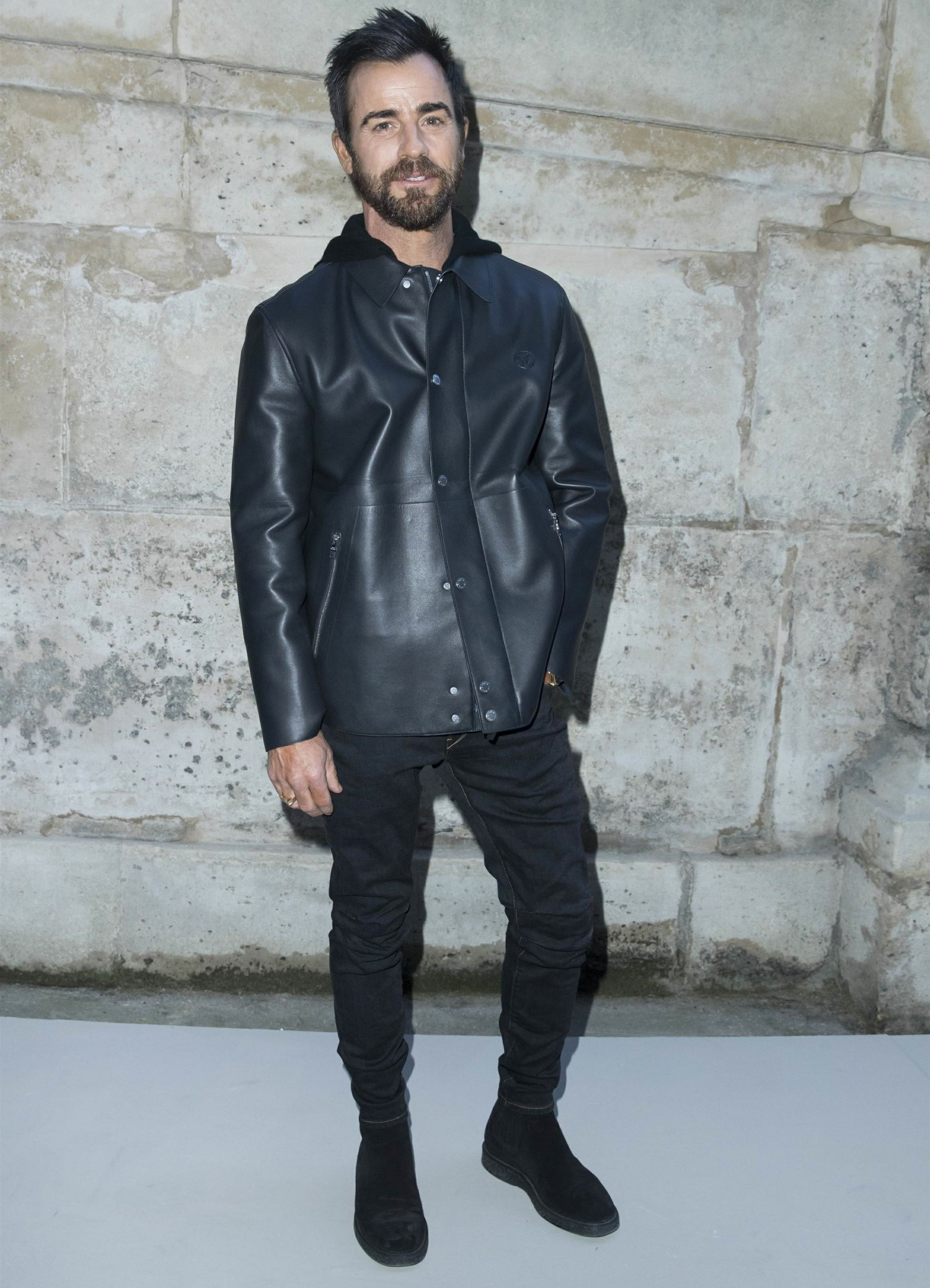 The weekend following the big split announcement from Justin Theroux and Jennifer Aniston, The Sun published a very interesting story about the "rumors" about Justin's behavior while he was being edgy and hip in New York. It was no secret that Justin had spent much of the past year living full-time in New York, all while Jennifer lived full-time in LA. It was no secret that Justin had (and has) a lot of friends in New York, and that he never gave up his edgy bachelor pad in New York. But what we didn't know until then was that there were some rumors about Justin acting like a single guy for months, and that he had reportedly gotten very close to a 25-year-old photographer and It Girl named Petra Collins. In the weeks since, we haven't heard much more about Petra and Justin. Until now. Star Magazine picked up the gossip thread!
Sources say Jennifer Aniston was devastated when she discovered her husband began seeing other women behind her back! Insiders say Justin began a relationship with Petra Collins, a willowy 25-year-old photographer and rising star on New York's art scene.

"Justin and Petra have been carrying on for some time," spills an insider. "He insists that they're just 'friends', but he seems to be obsessed with her, and Jen isn't buying it." Jennifer feels like "this is like history repeating itself… she's heartbroken and humiliated."

Justin and Jennifer's pals aren't surprised by his apparent straying. Theroux has had no shortage of opportunities: he signed on for one overseas project after another, taking him as far away from Jen as possible for huge chunks of time. "Even when he's back in the States, Justin has been spending most of his time in Manhattan, hanging out with all sorts of models, artists and designers, which is how he met Petra. While Jen was living in LA, Justin was partying it up like a bachelor – and was even telling people he was single. When Jen got word, she totally hit the roof!"

What Jen hadn't heard was that Justin had become close with It Girl Petra after doing a sexy fashion photo shoot for her website. "They hit it off right away and no wonder. Petra is totally Justin's type. She's hip, cutting-edge and has a cool downtown vibe. She's everything Jen isn't."

The insider adds, "He and Petra have gone out on cozy dinner dates and exchanged flirty messages on social media. They've actually been pretty brazen." Just days before Justin and Jennifer announced their separation, he posted an Instagram with himself and Petra, clad in clingy, hand-painted tees, her hand resting provocatively on her chest, touching the breasts of an image of a nude woman. "Jen was embarrassed and appalled that Justin would flaunt his new relationship in this way," hisses the source. "She deserves better."
[From Star Magazine, print edition]
I'm including the shady Theroux Instagram below. I didn't even look at it before now, but it's true – he even tagged Petra's account. So he posted a shady photo of himself and Petra just days before the separation announcement… and yet he didn't post anything on social media for Jennifer's birthday. I mean… I already knew that Justin had checked out a while ago. But damn, he really wanted OUT. He was doing some petty sh-t to force Jennifer's hand, refusing to acknowledge her birthday, refusing to fly to LA to do a birthday pap stroll, and openly posting Instagrams with Petra. Very shady. Also: I've been trying to figure out the timeline for this. Petra absolutely photographed Justin last year for L'uomo Vogue – was that when it started? Hm.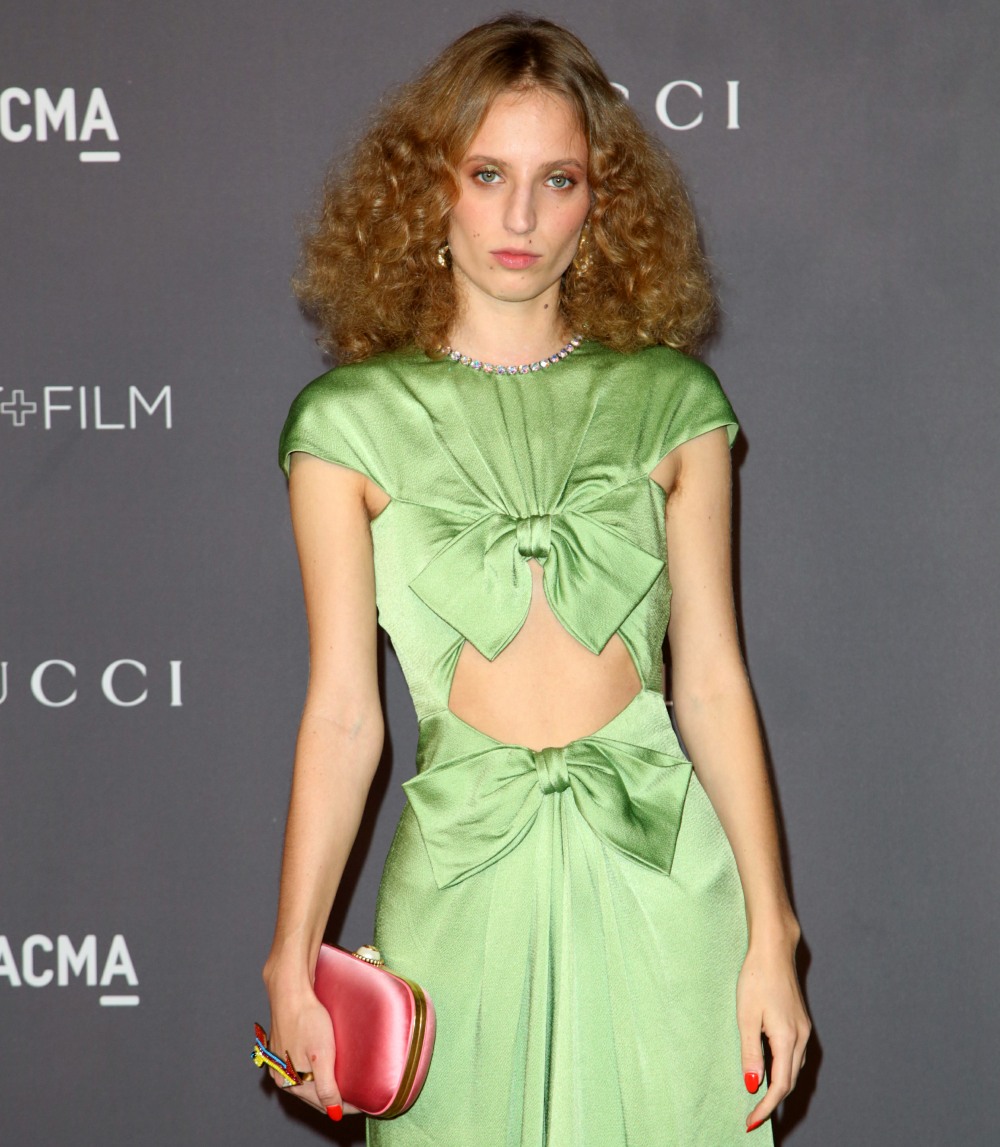 Photos courtesy of WENN, Backgrid.