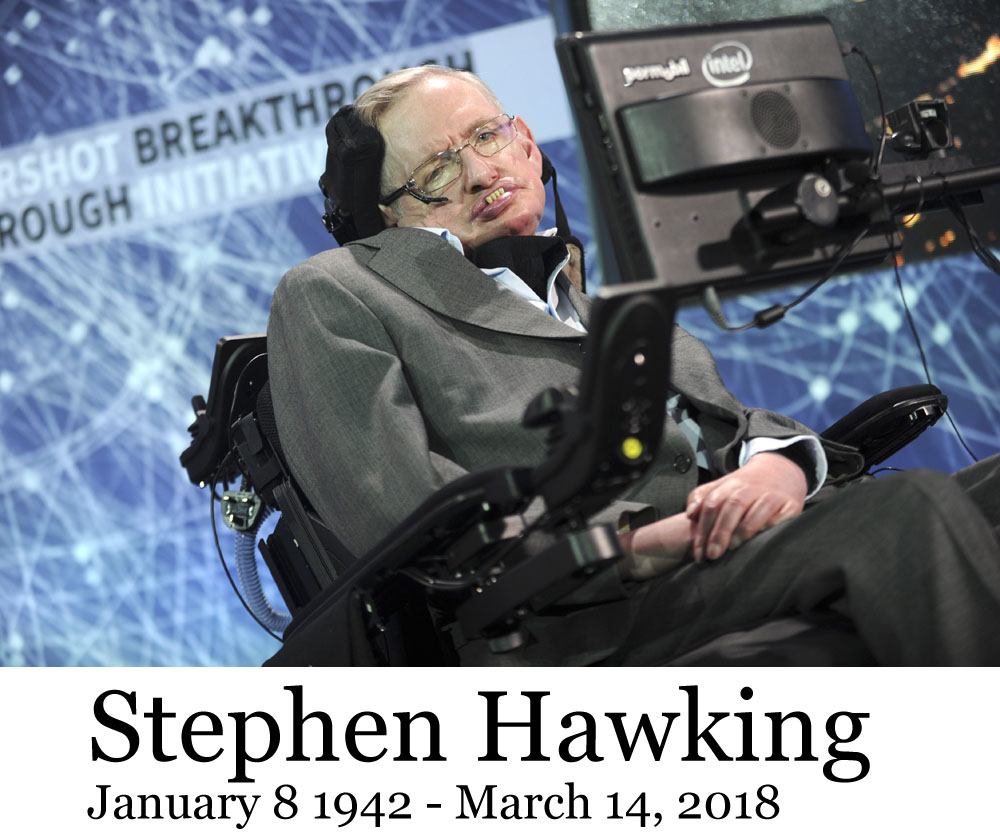 Renowned physicist Stephen Hawking, whose groundbreaking work in theoretical physics and quantum mechanics changed our understanding of the universe including The Big Bang, black holes, space and time, passed away today at the age of 76. Hawking's achievements are even more astounding in light of his medical condition, a slow-progressing form of ALS which robbed him of his ability to speak and move. He communicated through a muscle in his cheek which triggered a speech generator.
Hawking was portrayed by Eddie Redmayne in the 2014 film The Theory of Everything, for which he was nominated for an Oscar. Hawking's sharp wit was shown in that film, and Redmayne praised Hawking as "the funniest man I have ever met." Tributes are pouring in for this incredible man. His family issued a touching statement:
"His courage and persistence with his brilliance and humour inspired people across the world.

"He once said, 'It would not be much of a universe if it wasn't home to the people you love'. We will miss him forever."
There are so many other messages for Hawking that it's hard to know what to post.
His passing has left an intellectual vacuum in his wake. But it's not empty. Think of it as a kind of vacuum energy permeating the fabric of spacetime that defies measure. Stephen Hawking, RIP 1942-2018. pic.twitter.com/nAanMySqkt

— Neil deGrasse Tyson (@neiltyson) March 14, 2018
"Space, here I come" – remembering world renowned physicist Stephen Hawking, who showed us there are no limits to achieving our dreams. Our thoughts are with his family. pic.twitter.com/52hpw0Tfwf

— ESA (@esa) March 14, 2018
Remembering Stephen Hawking, a renowned physicist and ambassador of science. His theories unlocked a universe of possibilities that we & the world are exploring. May you keep flying like superman in microgravity, as you said to astronauts on @Space_Station in 2014 pic.twitter.com/FeR4fd2zZ5

— NASA (@NASA) March 14, 2018
Sad to hear about Stephen Hawking. What a remarkable life. His contributions to science will be used as long as there are scientists, and there are many more scientists because of him. He spoke about the value and fragility of human life and civilisation and greatly enhanced both

— Brian Cox (@ProfBrianCox) March 14, 2018
I recall when we has giving lectures and it was a huge effort for him to speak (before the tracheotomy and the computer voice) he still made the effort to throw jokes in. That says something.

— Jonathan McDowell (@planet4589) March 14, 2018
I'm tearing up thinking about this great man who changed the course of history. The BBC quoted young YouTuber Sally Le Page, who summed up his influence well.
Reading through my timeline, it's abundantly clear that Stephen Hawking was as much a cultural icon as a scientific one. His forays into pop culture made people care about his research, even if they didn't understand it. If I can do just a little bit of that, I'll have done well.

— Sally Le Page (@sallylepage) March 14, 2018
My son's favorite science YouTuber, VSauce, posted the 1991 documentary of Hawking's life and work to date, A Brief History of Time. I haven't seen it yet but it strikes me how lucky we are that we had him for so long. (After I wrote that I found that the filmmaker tweeted that exact sentiment.) RIP Stephen Hawking.
— Vsauce (@tweetsauce) March 14, 2018
How fortunate we were to have Stephen Hawking in the first place. pic.twitter.com/U3tPjm2B5X

— M.J. Mouton (@MJ_Mouton) March 14, 2018
It had to happen, eventually. We were lucky to have him for so long, and I was lucky to be able to work with him. A truly fabulous human being. Stephen Hawking. Funny, perverse, and, of course, brilliant.

— errolmorris (@errolmorris) March 14, 2018
R. I. P. Stephen Hawking #StephenHawking pic.twitter.com/NLmW6sUhSn

— History in Moments (@historyinmoment) March 14, 2018
Stephen Hawking: A life in pictures https://t.co/oh35afTn1M

— BBC Science News (@BBCScienceNews) March 14, 2018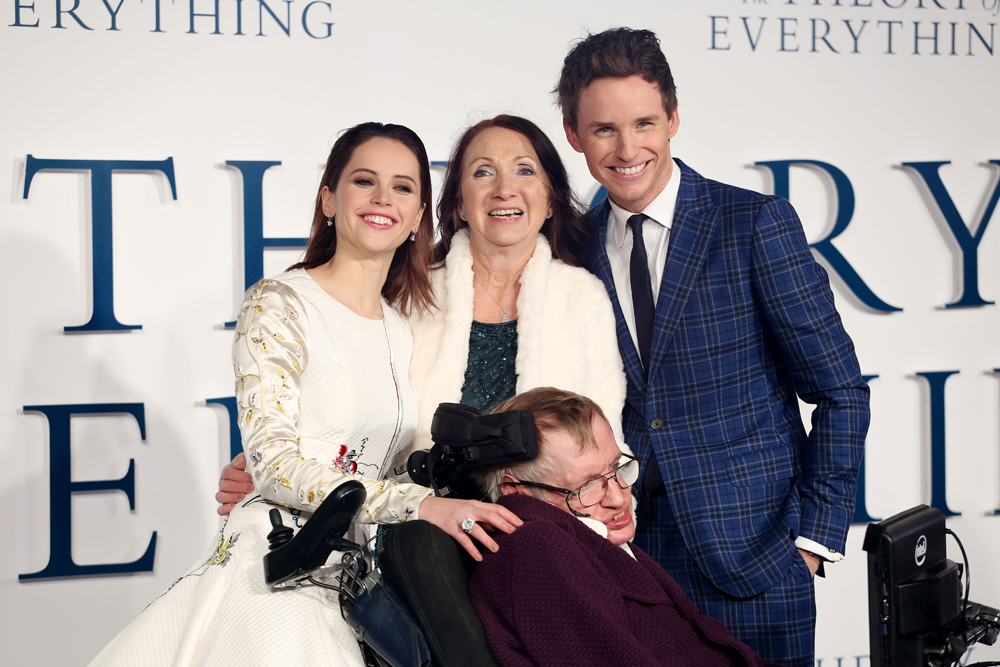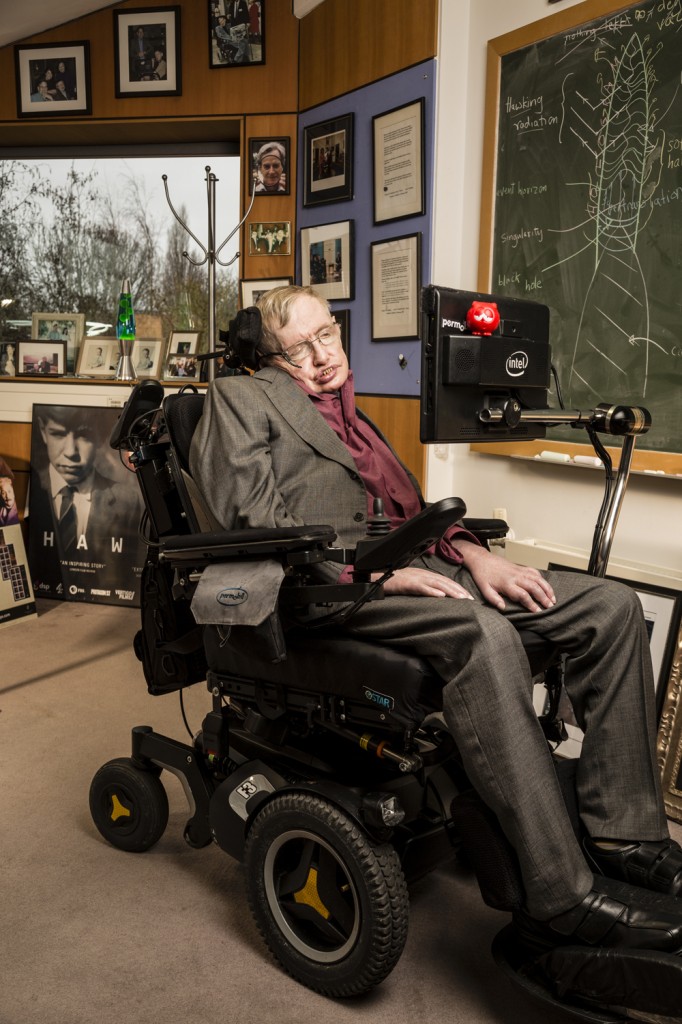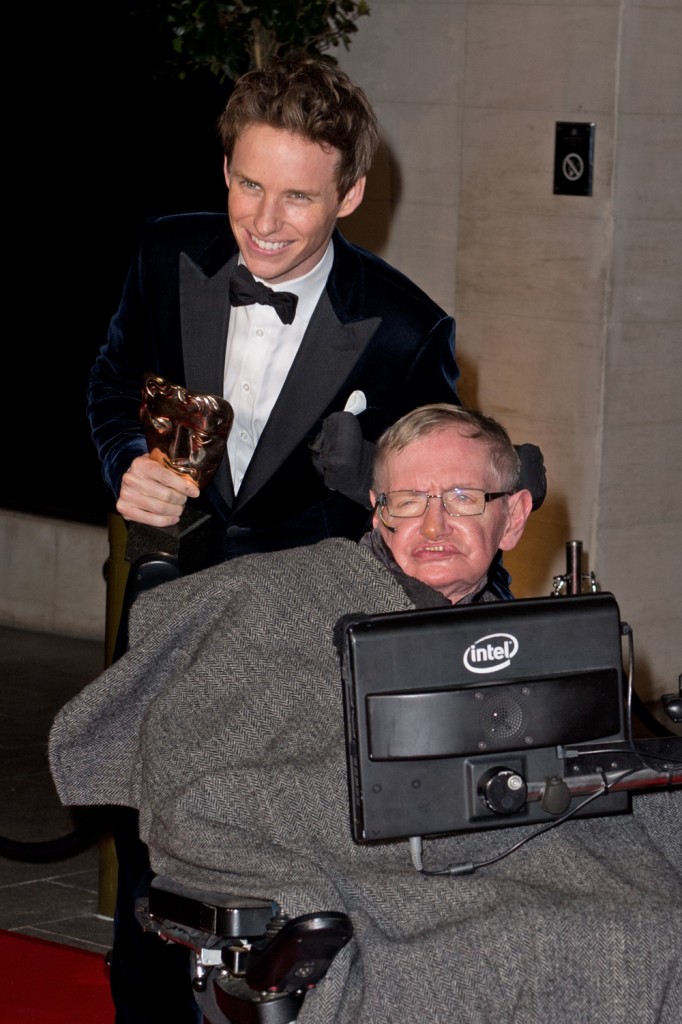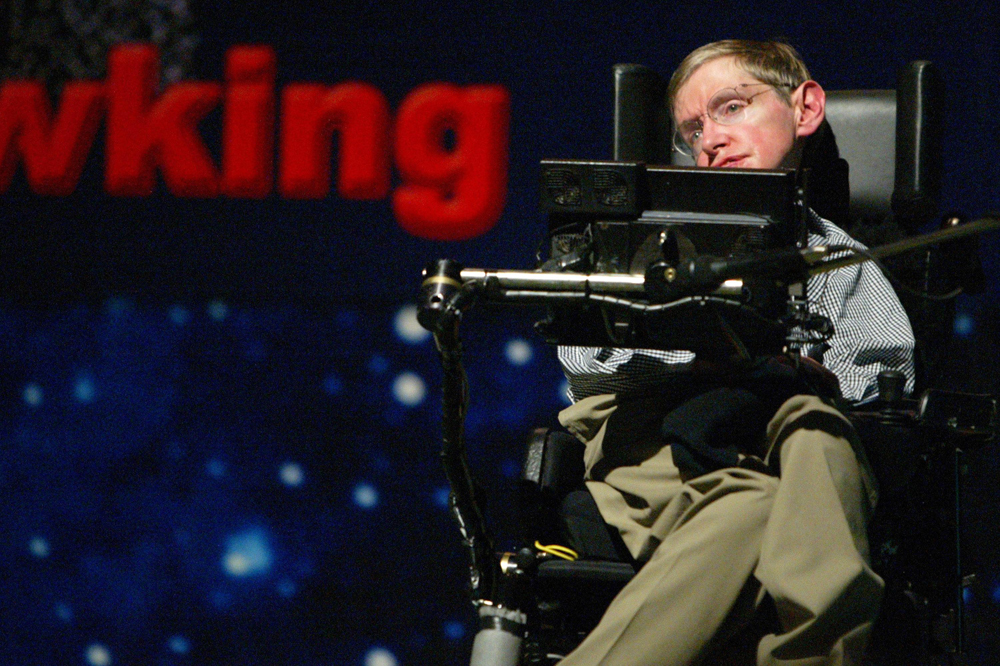 photos credit: WENN.com