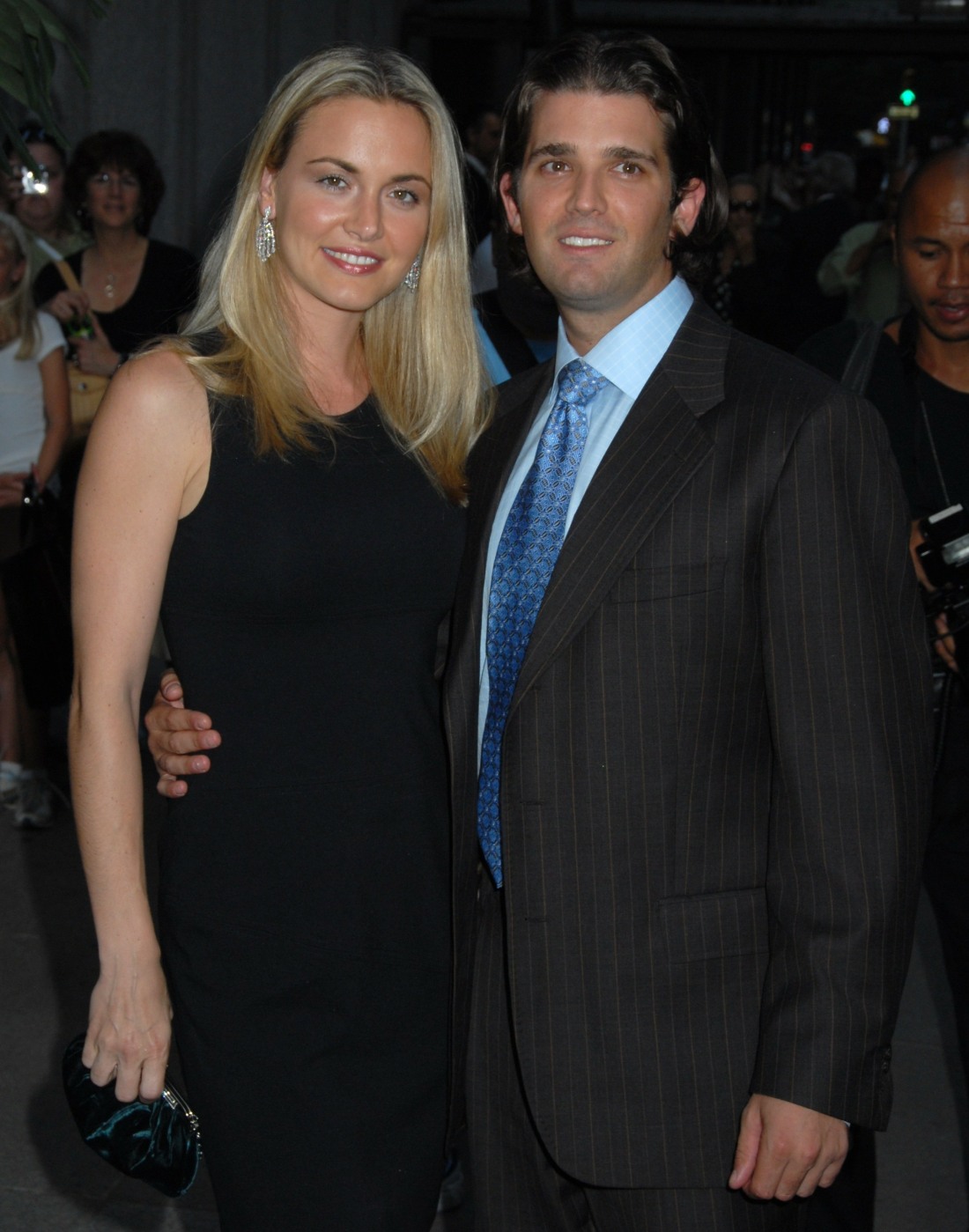 On Wednesday, Page Six published a lengthy story about how Don Trump Jr. and his wife Vanessa were/are having significant marriage problems. It's not about another woman – at least not that we know of right now – but more about how Vanessa doesn't appreciate Don Jr.'s international treason tour. She doesn't appreciate being left at home with five kids, nor does she appreciate all of the political bullsh-t. She didn't sign up for any of this. Well, I honestly thought Page Six was sort of talking out of their ass and nothing would come out of it except idle gossip. Guess what? Now Page Six says Vanessa really did it. She dropped some divorce papers of Don Jr's dumb face.
Vanessa Trump filed for divorce against her husband Donald Trump Jr. late Thursday in Manhattan Supreme Court. The president's daughter-in-law filed for an uncontested proceeding, meaning she's not expecting a legal battle over custody of the couple's five children or their assets. They were married in 2005.

Page Six first reported that they were struggling with marital problems related to Don Jr.'s travels and controversial tweets.
As I'm looking through the photos of Vanessa and Don, I still can't believe that this totally normal-looking, pretty woman ended up married to such a douchebag. It would be one thing if a completely normal, pretty woman ended up married to a man who looked like a gargoyle but he had a great personality. Don Jr literally has NOTHING going for him. He's dumb, his personality sucks, he's up to his neck in treason, AND he's unfortunate-looking. I know that's superficial, but seriously! LOOK AT THESE PHOTOS. How did she end up with HIM? Maybe that's what she realized too – "God I could do so much better." Or perhaps she was thinking even longer-term and less superficial: "better to cash out now and get out before the indictments start rolling in within the family."
Photos courtesy of WENN, Getty.