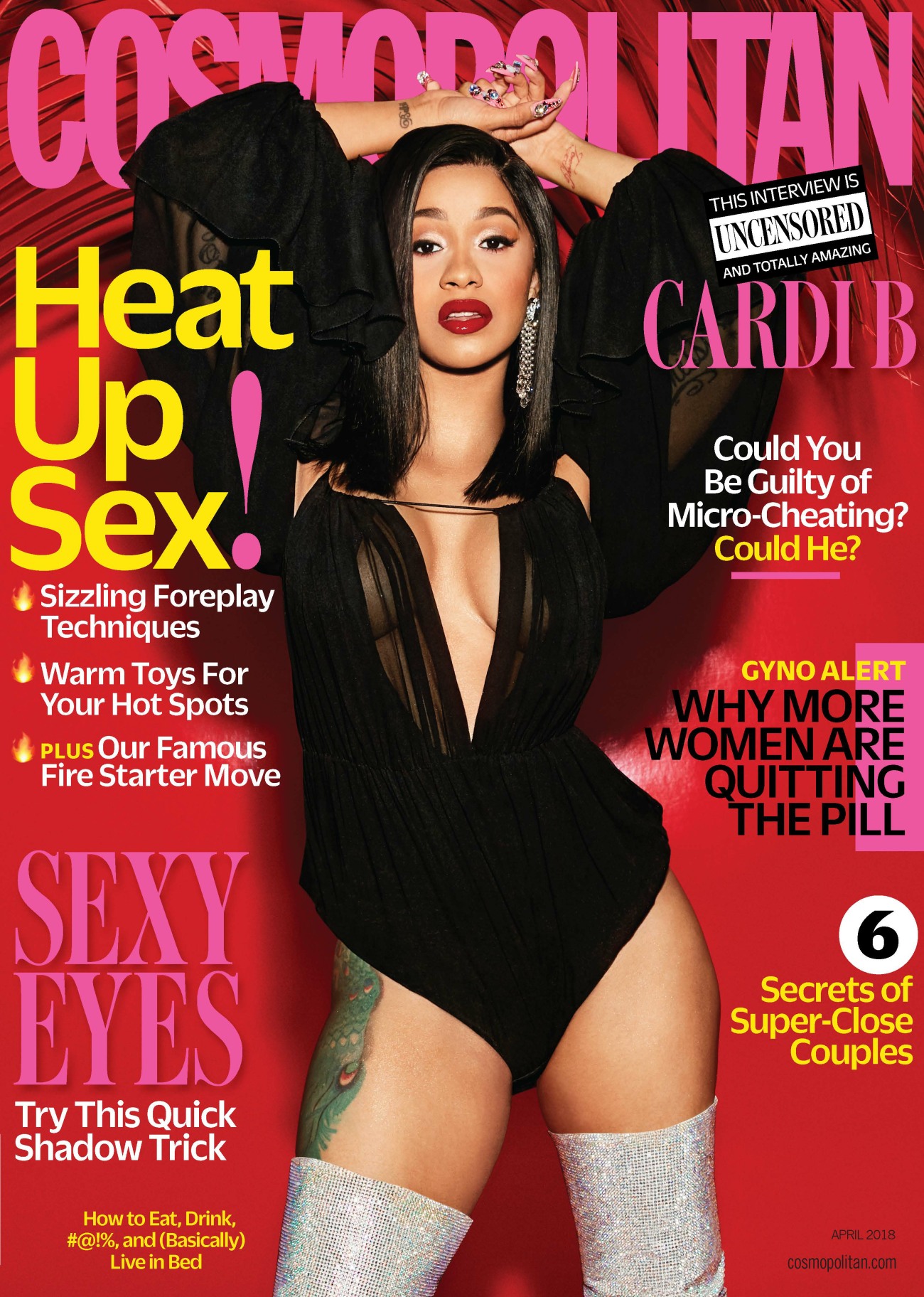 Over the past year, I've become a Cardi B fan. She's funny and sharp and a great addition to the mainstream pop-culture landscape. While she's been around for years, Cardi B really became "white famous" (RIP to that show, I watched it) in the past few years. Now she's got hit singles and a huge diamond engagement ring and Taylor Swift is sending her flowers and sh-t. It's fun. Cardi covers the latest issue of Cosmopolitan, just to show you how mainstream she really is now. And she talks about her stripper past, her engagement and more. You can see the cover package here, and here are some highlights:
On refusing to change—for anyone: "Everybody got different beliefs and different religions and were raised differently, yet you also supposed to be careful you don't offend somebody. Everybody gets bothered about everything. Everybody got a f**king opinion about you. If I change myself, then I'm going to lose myself, and I won't be who makes me happy."

On her decision to stay with fiancé, Offset, after allegations of cheating: "It's like everybody is coming down my neck like, 'Why are you not leaving him? You have low self-esteem.' I don't have low self-esteem… I know I look good. I know I'm rich, I know I'm talented. I know I could get any man I want—any basketball player, football player. But I want to work out my sh*t with my man, and I don't got to explain why. I'm not your property. This is my life…. I'm going to take my time, and I'm going to decide on my decision… It's not right, what he f**king did—but people don't know what I did, 'cause I ain't no angel."

On her past pole dancing days and respecting strippers: "People say, 'Why do you always got to say that you used to be a stripper? We get it.' Because y'all don't respect me because of it, and y'all going to respect these strippers from now on… Just because somebody was a stripper don't mean they don't have no brain."
There's SO MUCH to unpack!! Regarding strippers… I like that she talks about it. Channing Tatum gets to talk about how he was a stripper. He even got to make two movies about it! So why can't Cardi talk about it? Is it because female strippers are treated differently by virtue-signaling women? Cardi made money and she owns those experiences. Let her talk about it! As for what she says about staying with Offset… I can see her point…? "I want to work out my sh*t with my man, and I don't got to explain why. I'm not your property." Fair enough?
Also: there are a million rumors swirling around that Cardi B is pregnant and somewhat far along. Like, already well into her second trimester?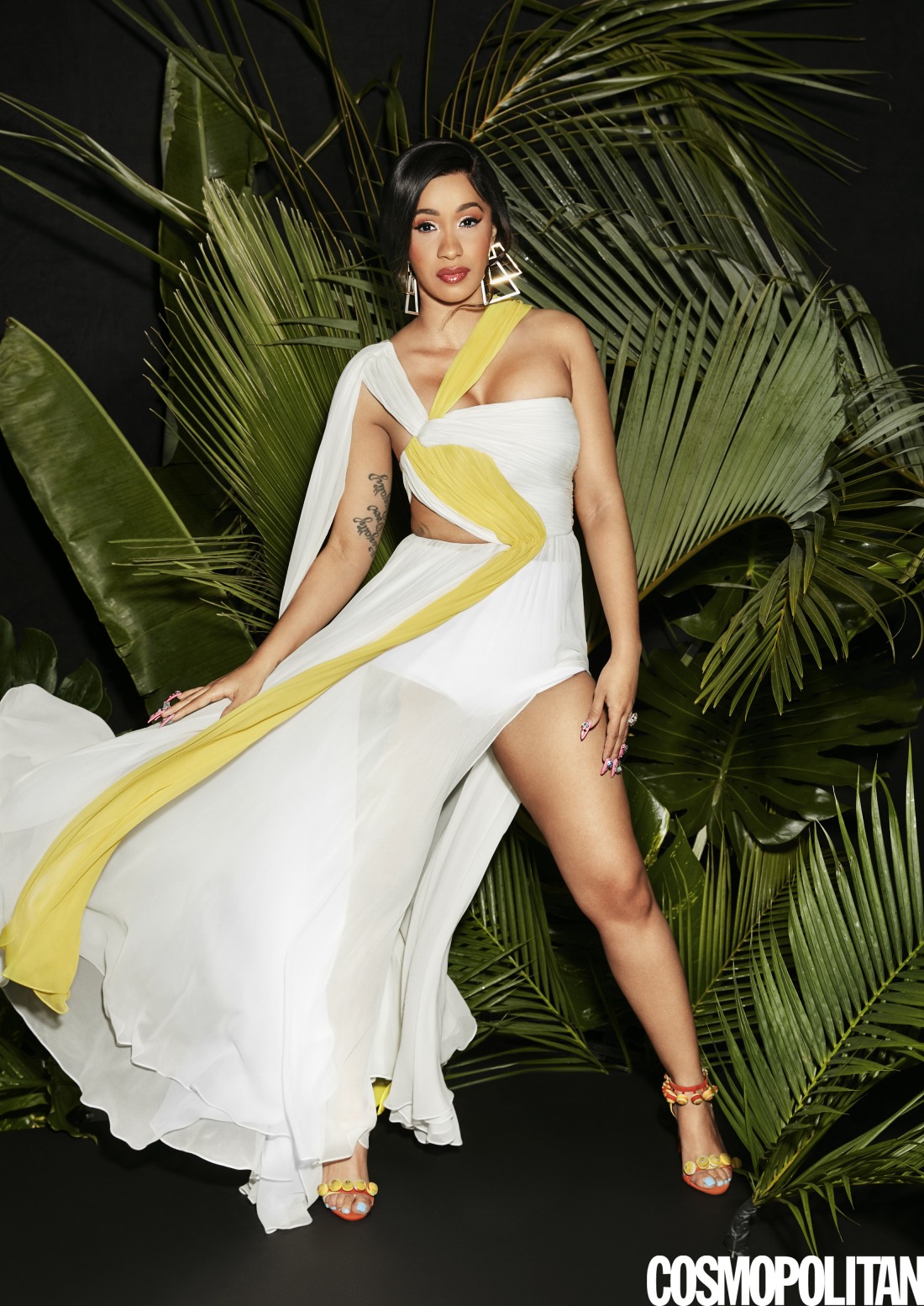 Photos courtesy of Kai Z Feng for Cosmopolitan.