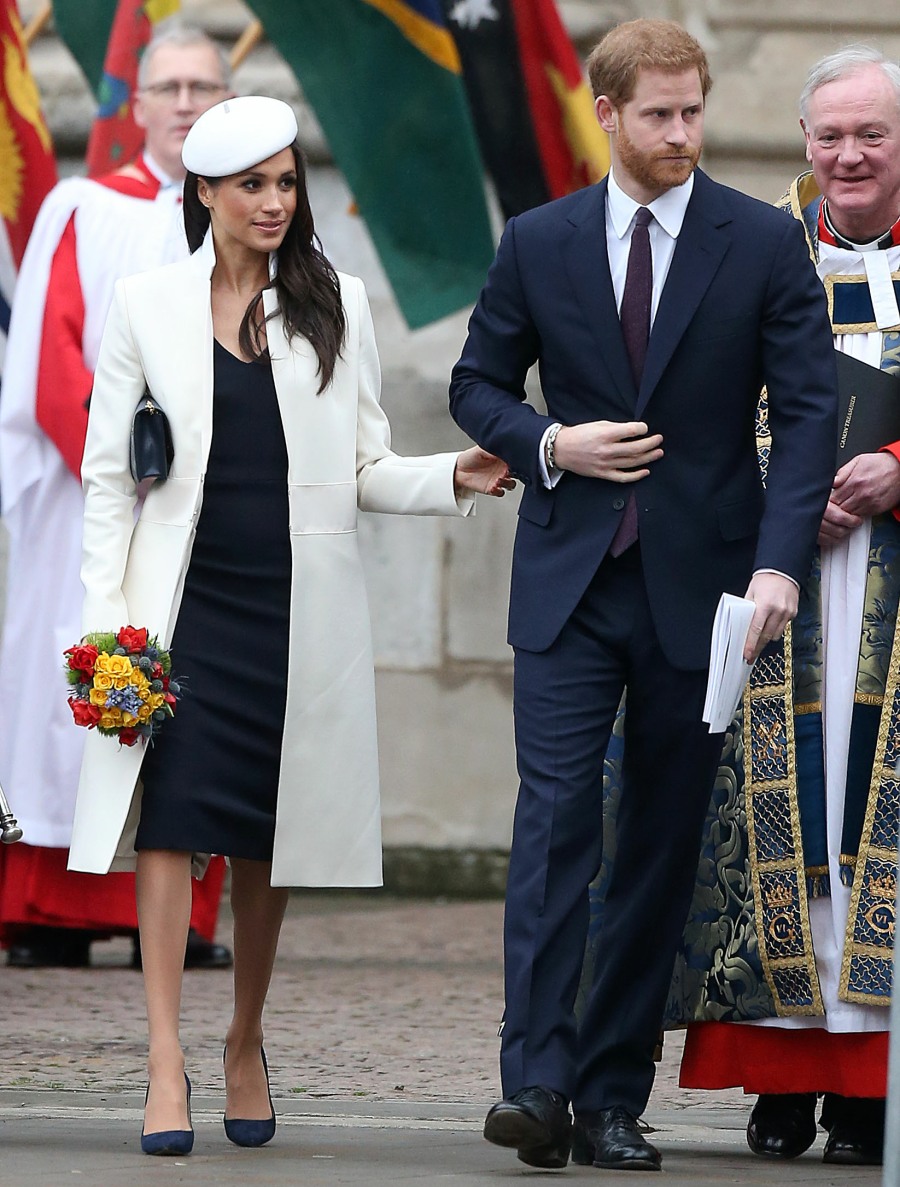 In addition to spending too much time thinking about what Meghan Markle's wedding gown will look like and who will design it. I've also spent too much time thinking about who will pay for it. For comparison, when then-Kate Middleton married Prince William, the Middleton family wanted to chip in on certain things for the wedding, so they paid for Kate's McQueen wedding gown and a few other things (the flowers, I think?). Meghan, on the other hand, was a working actress who supported herself financially for most of her adult life. Her clothes are her own – her parents didn't give her a clothing allowance. Granted, Meghan was a celebrity, so she probably got tons of freebies over the years, as many celebrities get free clothes/jewelry/cars/whatever.
Meghan has been wearing some new stuff during her events since becoming engaged. She's been wearing English, Scottish and Welsh designers and labels, and while it's possible that could have been in her closet already, it seems more likely that she's been buying new clothes for her royal events. Who is paying for it? Meghan? Harry? Or Charles?
When she stepped out at Westminster Abbey with fiancé Prince Harry for her first official duty alongside Queen Elizabeth on Monday, Meghan Markle's $1,000 white coat from British designer Amanda Wakeley turned heads. Along with the rest of her enviable wardrobe — including the Sentaler coat she wore at Christmas to designer Welsh jeans from Hiut — Meghan's chic style comes with a hefty price tag.

And it's all paid for out of pocket — for now, by Harry and Meghan themselves, PEOPLE understands. Royals do not accept designer clothes for free. While assistants like Natasha Archer, who works for Kate Middleton, call in several options from designers, after they have chosen an outfit the others are returned and the one that is worn is paid for.

After her May 19 wedding to Harry at Windsor's St. George's Chapel, Meghan's clothing budget for official outings will be covered by the money that Prince Charles gives to Prince William, Kate and Harry from his Duchy of Cornwall income of about $28 million.

Last year, the trio drew the expenses needed for their public lives (salaries and office costs and other expenses) from a fund of $4.8 million. (That part of Charles's official outgoings also covers other aspects of his accounts, such as some capital expenditure.)

The eye-popping $78,000 cost of the Ralph & Russo gown Meghan wore in her engagement portraits sparked much debate when the pictures were released in December. Meghan, 36, earned an estimated $50,000 an episode by the end of her seven-year run on Suits, it has been reported. Harry's net worth is conservatively estimated at around $25 million, according to Money. After Princess Diana's death in Paris in 1997, Harry and William shared $20 million from their mother's will. The money was placed in a trust that they couldn't touch until they were 30.

Some insiders have said that Harry also received more than William from their great-grandmother the Queen Mother, who died in 2002. The reason? She knew he wouldn't inherit the vast Duchy of Cornwall, which instead will pass to William when their father, Prince Charles, ascends to the throne.
I tend to think this is a very late, very quiet confirmation that Meghan either paid for that $78K Ralph and Russo dress herself, it was already in her closet, she got it at a discount before the engagement or she just borrowed it for a day. Or all of the above, who knows? The thing I didn't know was that Charles isn't paying for Meghan's clothes YET. Even though she's undertaking events on behalf of the royal family, Charles doesn't pay for her clothes until she's married. Which brings me back to the original question: is Meghan paying for her wedding gown out of pocket? There's speculation that Meghan is paying for it out-of-pocket, and that she's decided to pay for their honeymoon too. Hm.
PS… Kate does accept freebies, she just accepts them when they're filtered through her family. She also accepts discounts. We'll see if Meghan is allowed to play by those rules.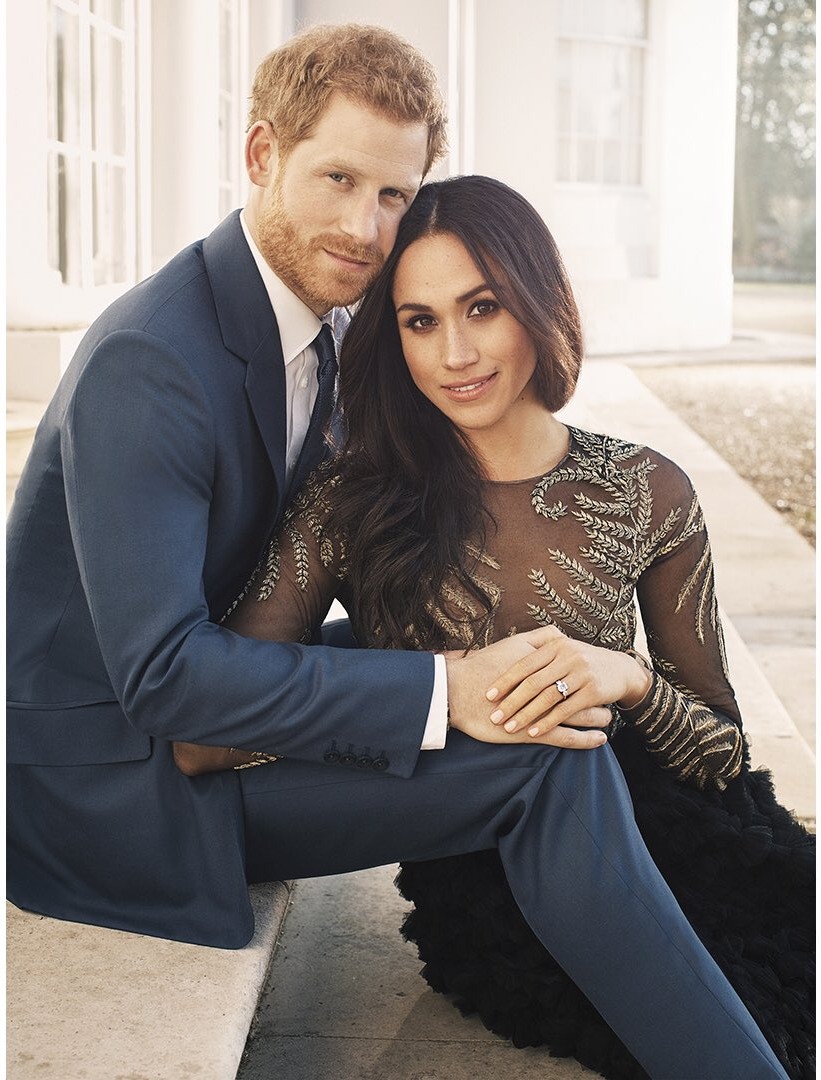 Photos courtesy of Pacific Coast News, WENN and Kensington Palace.