It felt like we started seeing so much more of Kylie Jenner as soon as she gave birth. The Instagramming and Snapchatting started up again, and Kylie started getting pap'd a lot in the weeks after giving birth. Considering how hidden she was during her pregnancy, I guess it was nice that Kylie felt comfortable enough to go back out again. But according to Star Magazine, Kylie had planned to stay hidden and quiet for a year after giving birth, but she was going stir crazy, and that's why she's been back out and partying.
Kylie Jenner had planned to take a year off from work after giving birth to Stormi on Feb. 1, but it turns out that 30 days of mommy-and-me time was enough!

"Staying in with the baby all the time became unbearable," confesses Kylie's close pal. "She was anxious to get back to her cosmetics line."

And her social life! On March 3, Jenner decamped to Miami with Travis Scott – without their daughter. The pair were spotted with beers in hand on LIV nightclub owner Dave Grutman's boat, and photos of Kylie covering her mouth in front of paparazzi sparker chatter that she got a fresh round of lip injections during the weekend getaway.

"Kylie's sisters were worried that she wasn't prepared for the relentlessness of motherhood; she's 20 and gets bored easily," says the friend. "But Kylie basically stayed indoors for nine straight months while she was pregnant, so can't blame her for going a little stir-crazy."
[From Star Magazine, print edition]
This was my concern from the beginning – that Kylie didn't understand the "oh sh-t, motherhood is every single hour of every single day for the rest of my life" long-term-ness of having a baby. Kylie was thinking about the cute baby clothes and getting to post Instagrams of the baby and now that the reality is setting in, she wants to go out and party and live like a typical 20-year-old. We'll see.
Almost on cue, People Magazine ran a story about how Kylie is super-protective of Stormi:
Kylie Jenner is a reality star, beauty mogul and as of recent: a mama bear.

"Kylie is very protective of Stormi," a source tells PEOPLE of the 20-year-old's parental instincts, sharing one particular example. "Kylie is socializing with her friends as well and includes Stormi. Of course, she doesn't want her baby to get sick while she is little," the source says of the 6-week-old. "It just seems normal and she is definitely not hysterical about it. It is, after all, still the flu season."
Incidentally, I'm shocked that I've come out of this flu season without getting the flu. I got the flu shot so late, and I've had little 24-hour colds, but I didn't catch the death flu and that makes me so happy. As for Kylie… sure, she's protective. Or the nannies are protective.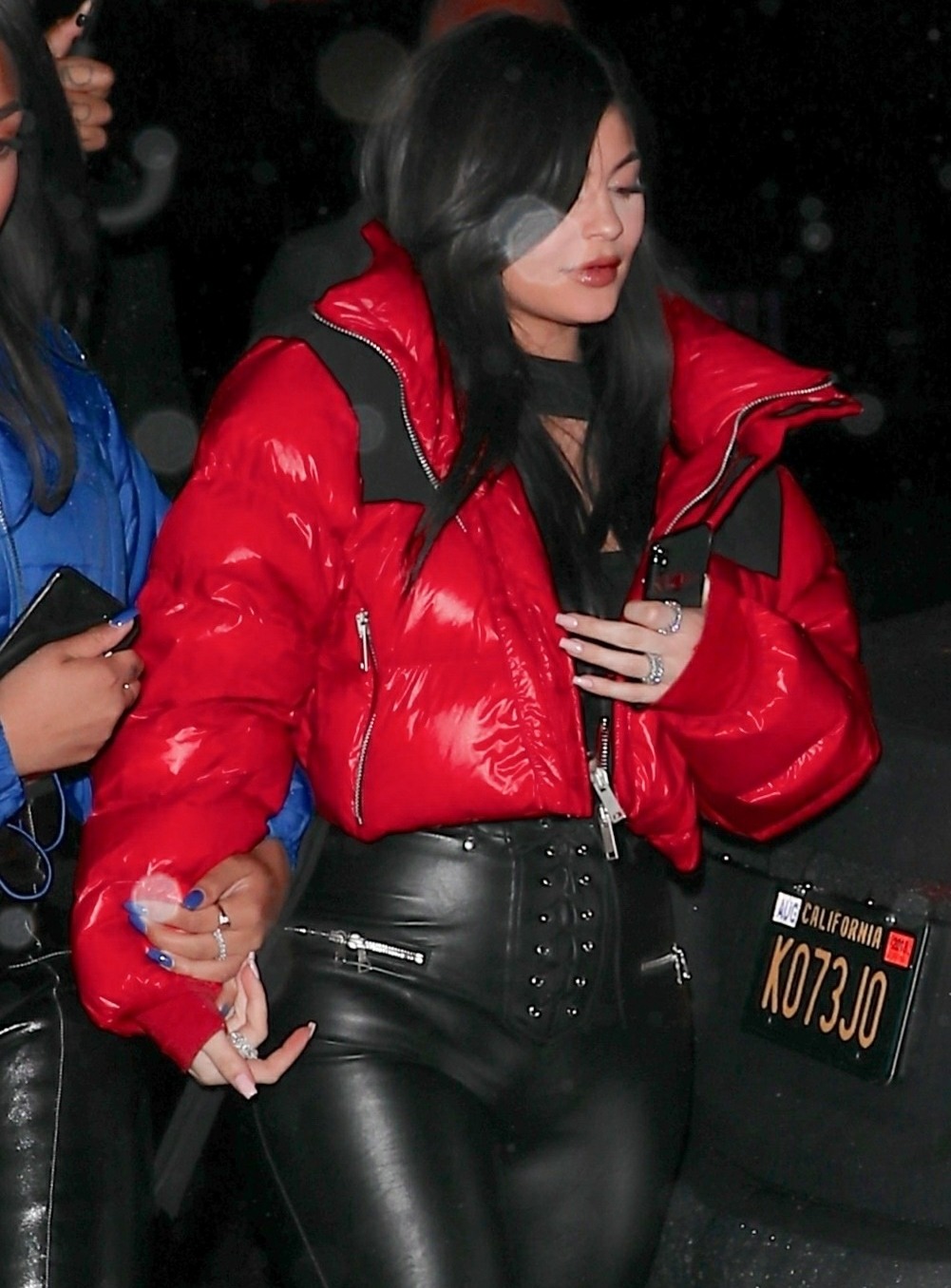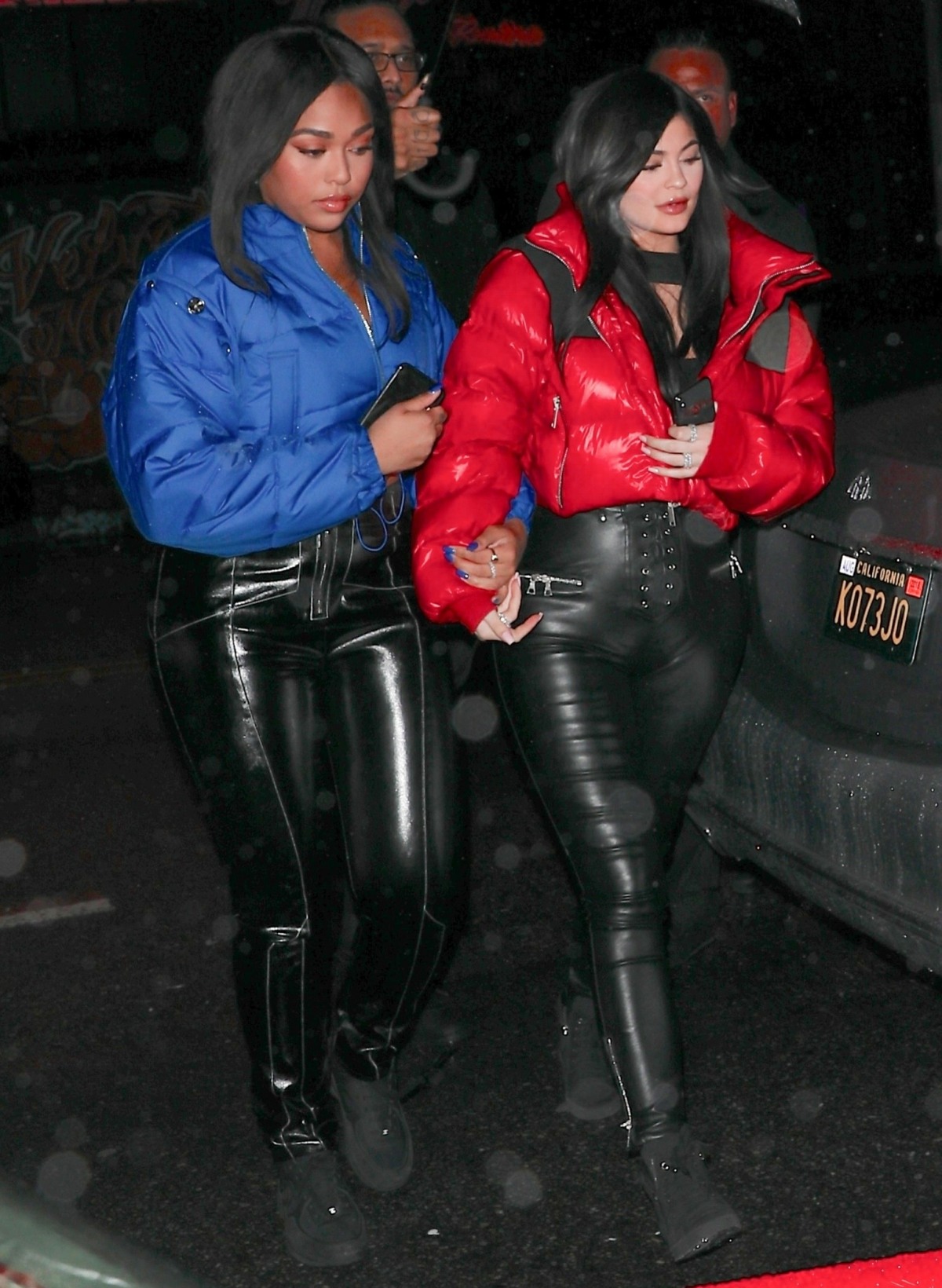 Photos courtesy of Kylie's Instagram and Backgrid.