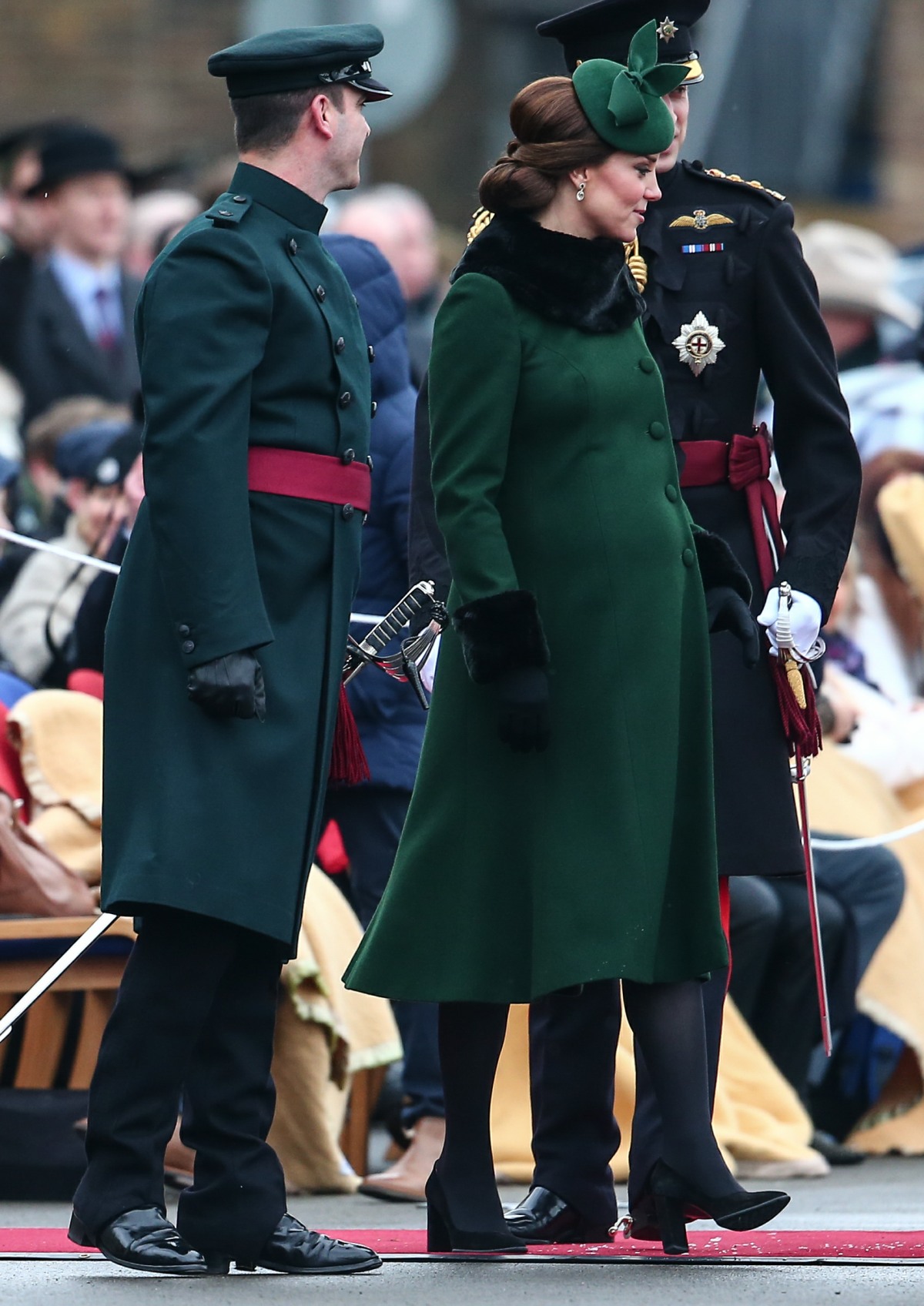 I am one of those people who think that the Duchess of Cambridge just looks so much better when she's pregnant. She seems happier (pregnancy hormones?) and her face is fuller, which gives her a youthful radiance. I'm not sure she's ever looked this happy to put shamrocks on a wolfhound on St. Patrick's Day. These are photos from the annual Irish Guards event, where the Duke and Duchess of Cambridge are supposed to pass out shamrocks to Domhnall, the Irish wolfhound mascot of the Irish Guards. Kate hasn't always been so keen – in 2016, she noticeably and notably skipped out on the event for no real reason, even though Kensington Palace tried to make several dumb excuses after the fact. Kate was criticized quite heavily after skipping out, so obviously, she's been keen to do this annual event last year and this year.
For this year's event, Kate wore a new maternity coat from Catherine Walker. I have two big opinions all at once. One, I think this Walker coat is actually really nice and flattering and a good length. Two, I think the non-maternity version of this would look 100% at home on the Duchess of Cornwall. Like, it's sort of dowdy and it would look great on a 70-year-old woman, but Kate's bump and her glowing, youthful face makes it seem less dowdy. (In truth, the hairstyle isn't helping matters AT ALL.) Per tradition, William and Kate were offered a pint of Guinness. Only William partook. Kate toasted the holiday with water. I also tried to choose some glamour shots of the real star, Domhnall.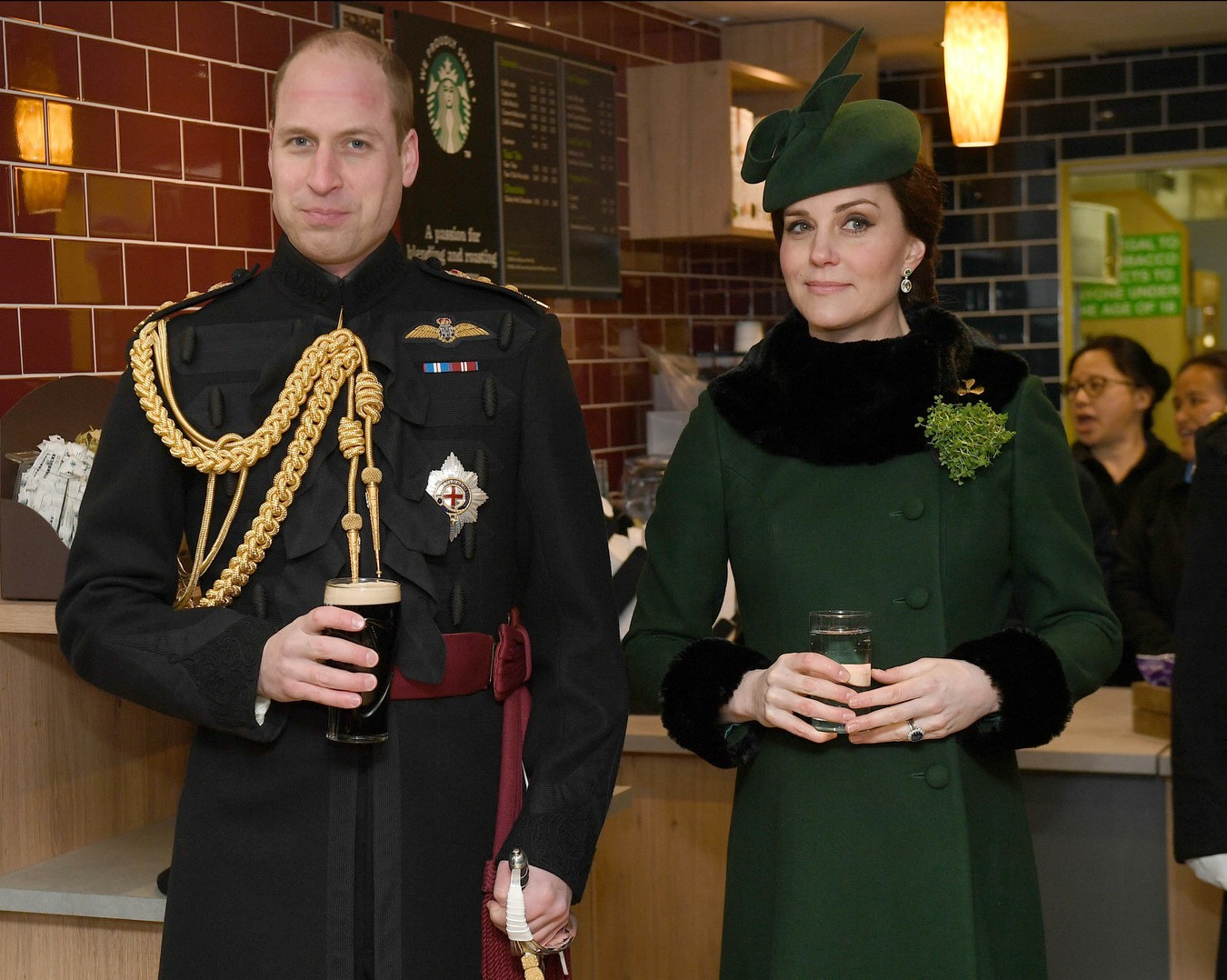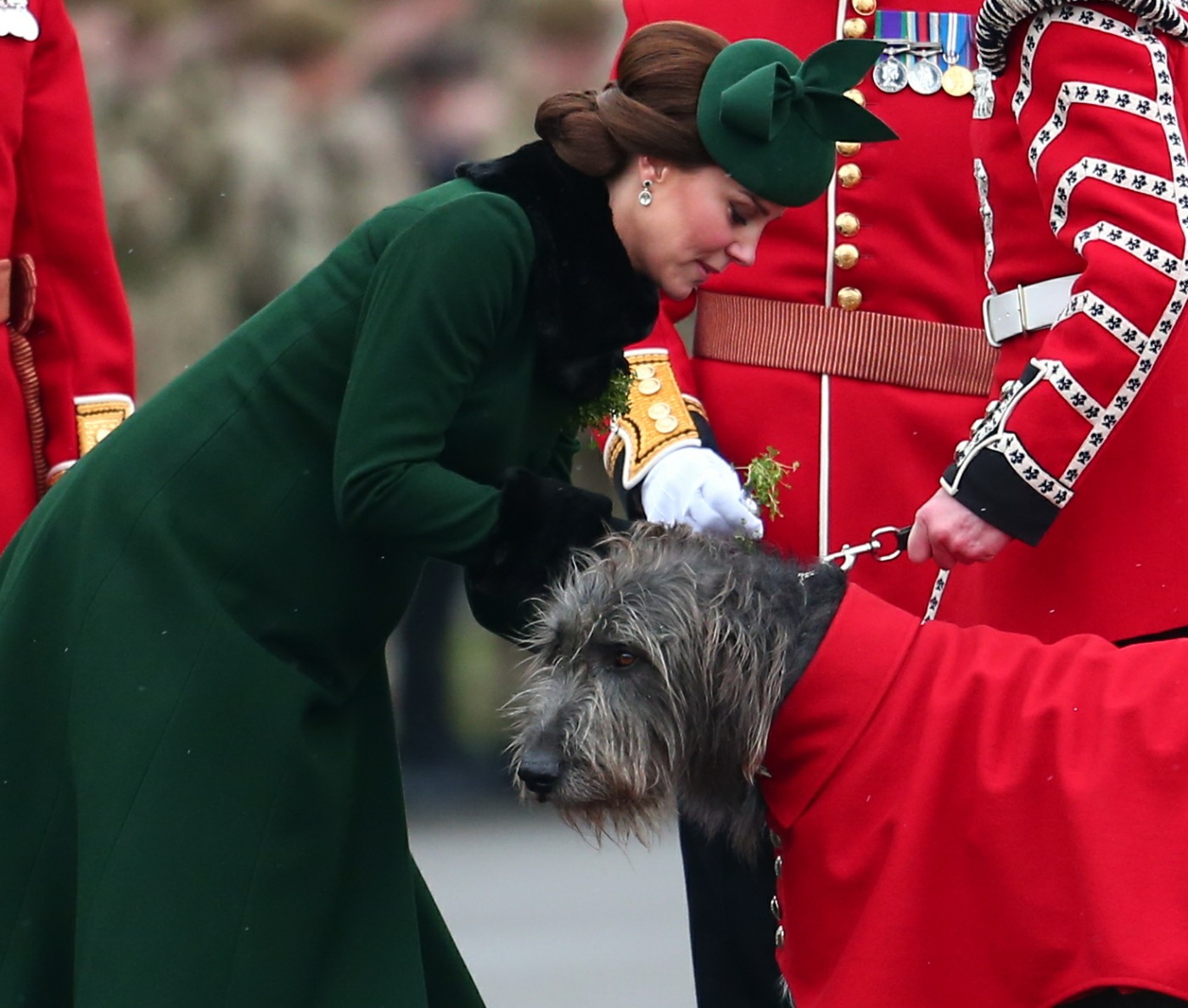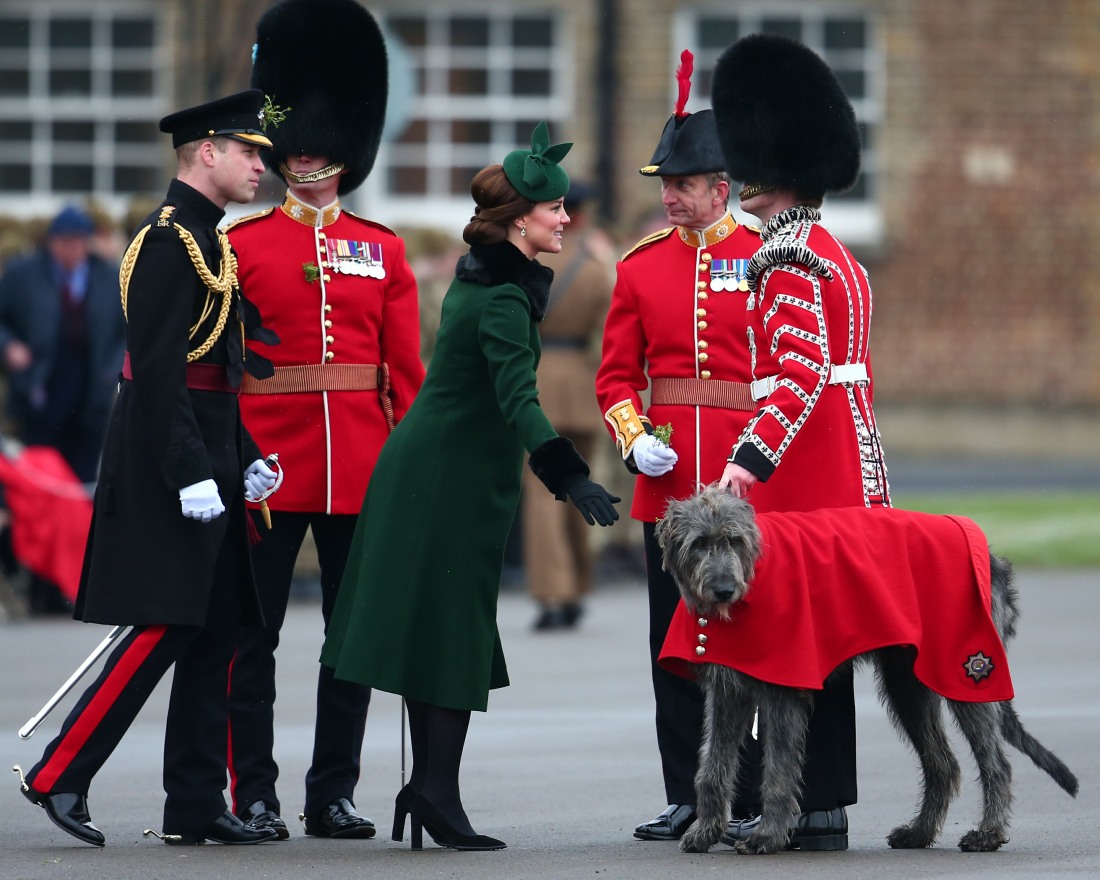 Photos courtesy of WENN, Pacific Coast News.