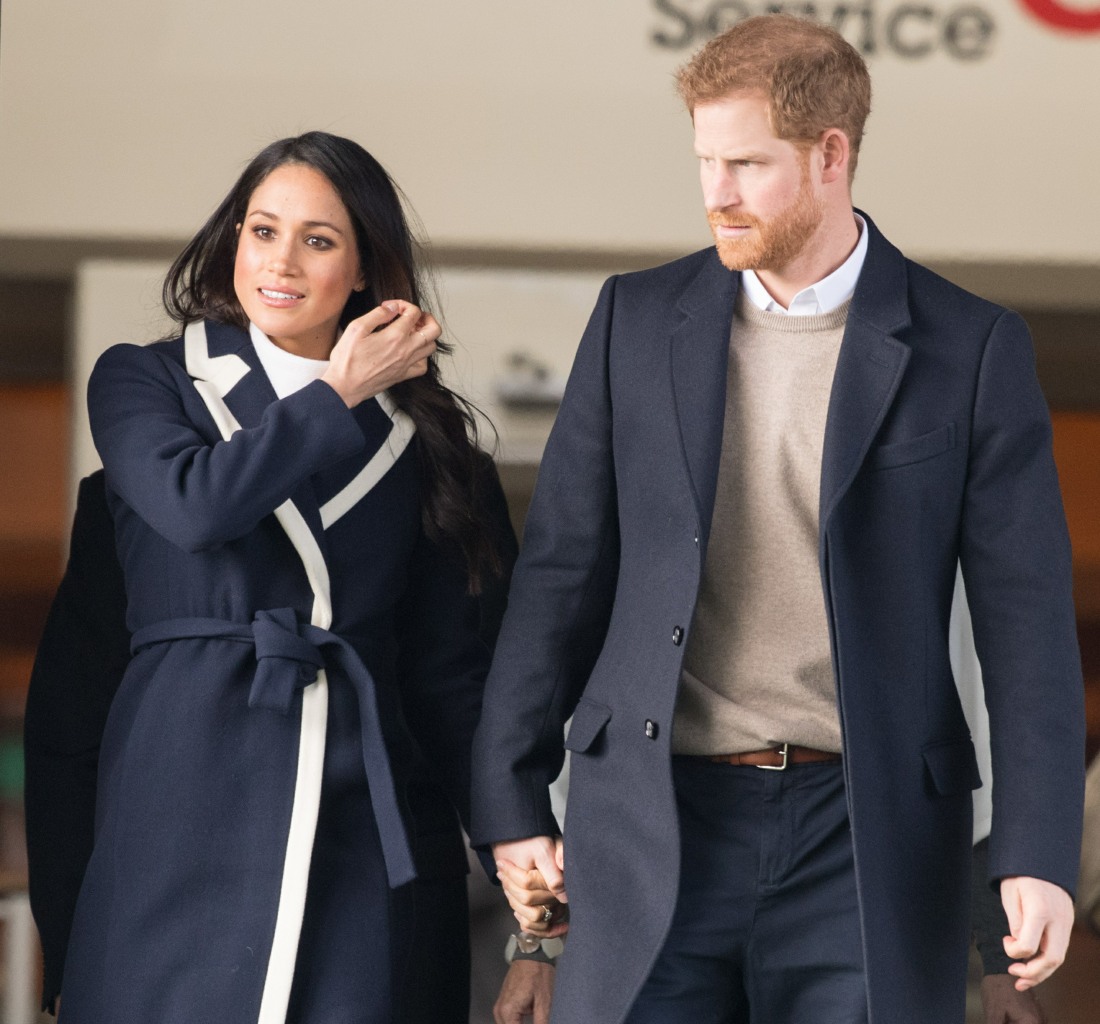 Meghan Markle and Prince Harry will be getting married exactly two months from today, on May 19th. It will be very exciting! I'm looking forward to it, and I still have high hopes for the wedding dress (short-term) and for the marriage (long-term). It's no secret that people are gunning for Meghan though, and many of those people are in the British press. So I can't help but find it very shady that Katie Nicholl has written a book about Meghan and Harry's courtship called Harry: Life, Loss, and Love. Nicholl is best known – to me – for being ride-or-die for the Duchess of Cambridge. Nicholl is a very Middleton-friendly royal journalist, with sources deep within the Middleton camp. Now we're supposed to believe that Nicholl has the inside track on Harry and Meghan? Do you believe that? Hm. Anyway, Vanity Fair has published an exclusive excerpt from Nicholl's book, which you can read here. Some highlights:
Harry & Meghan's first month together, in hiding: Like his brother, Harry enjoyed outfoxing the media, and while he was disappointed the story had broken, he knew he was lucky to have enjoyed several months getting to know Meghan without press scrutiny. When the story broke, Harry happened to be with Meghan in Toronto. He was apparently taken by surprise when his aides called to tell him the story was going to be front-page news and knew that very soon he and Meghan would be under siege. A story was leaked that Harry had canceled a flight to Toronto to try and make it look like he was in the U.K., but photographers and reporters descended on Meghan's home regardless.

They stayed with the Mulroneys when the story broke: When Meghan suggested they go to stay with her friends Ben and Jessica Mulroney, Harry agreed. The Mulroneys were two of the few friends who knew about the romance, and they were more than happy to let the couple take shelter from the paparazzi at their Toronto house. Jessica, a stylist, is one of Meghan's best friends, while Ben is a TV host who presents CTV's entertainment news program etalk. Harry had become friendly with them both and was a big hit with the couple's three young children, 7-year-old twins Brian and John, and their 4-year-old daughter, Isobel.

November 2016, Harry fights back: By early November, Meghan asked her bosses on Suits for a break in filming and flew to London to be with Harry for what was meant to be a romantic getaway. But the trip proved to be stressful. The Sun newspaper had that week published a front-page story that some of Meghan's racy scenes from Suits were being trailed on a p0rn Web site…Meghan was horrified, telling friends she was convinced that the British press was "out to get her." It was the final straw for Harry who, according to a source, "completely flipped" when he read the story. He decided to issue a direct statement to the press. It was to be a warning shot to Fleet Street and all the social-media trolls whose hateful comments Harry had unwisely read on Twitter and the Internet.

It was Harry's call to release a statement: Meghan, who was in London with Harry at the time the statement was released, was supportive. According to a source: "They were Harry's words and sentiments, but Meghan was worried about her safety and particularly upset and distressed that her mother was being hounded for comment, and Harry made sure that particular issue was addressed." After working on several versions, Harry marched across the cobbled courtyard to Apartment 8 at Kensington Palace where his office is based, to hand the statement to his press secretary, Jason Knauf.

Harry faced a ton of backlash for releasing the statement protecting Meghan: There was criticism that Prince Harry's team of courtiers had not done enough to convince him to issue a less divisive statement, but Harry had wanted to take a swipe at the press and truly felt that a line had been crossed. Staff at Clarence House were said to be surprised by the overtly personal nature of the statement, as well as its timing. Charles was overseas on an important diplomatic tour of the Middle East at the time, and although aides would not confirm whether he had been consulted about the statement before it went out, it took the focus firmly off the Prince of Wales's visit.
Nicholl's summary of what happened in those months is very heavy-handed on the "Harry is impulsive and passionate instead of calm and judicious like William" which is a terrible take. I believe Harry is passionate and perhaps a bit impulsive, perhaps limited in his ability to think of long-term strategies (something he gets from his late mother). But it's the comparison to wise & trusty William which leaves me cold – I get the feeling that Nicholl's book is mostly about Poor Prince Harry Who Will Never Be As Brilliant As Prince William (And Meghan Will Never Be As Keen As Kate). Blah.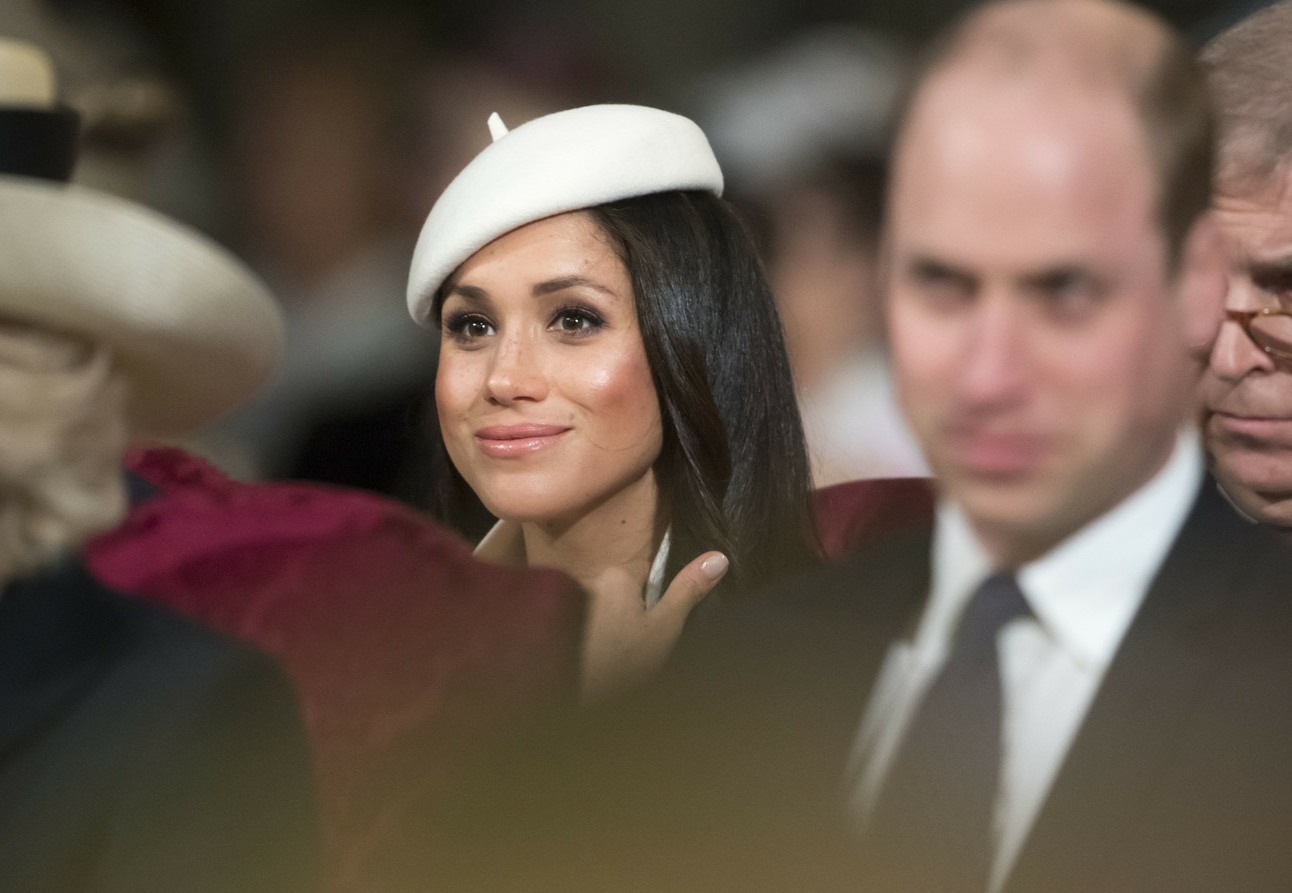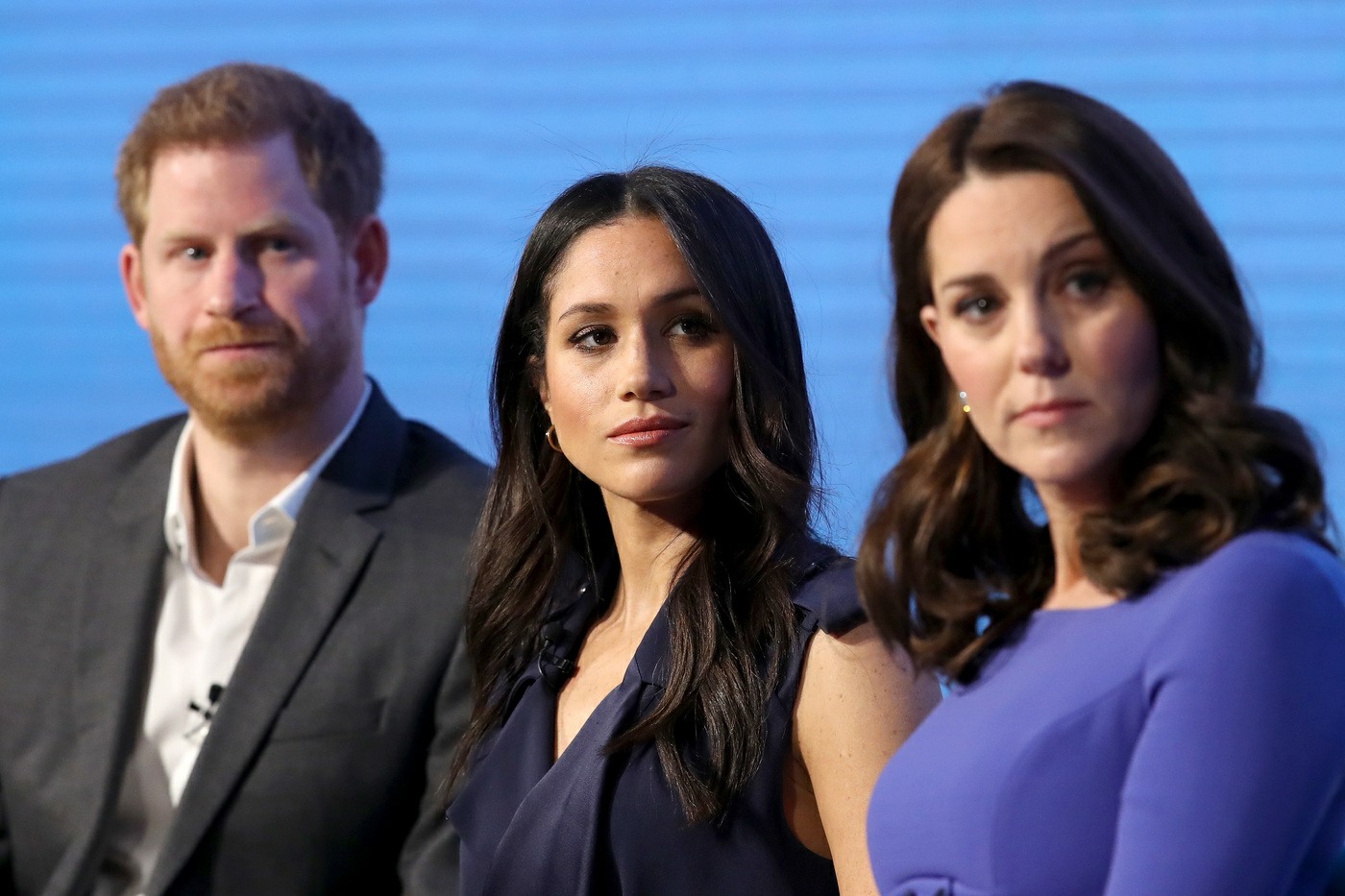 Photos courtesy of Pacific Coast News, WENN.