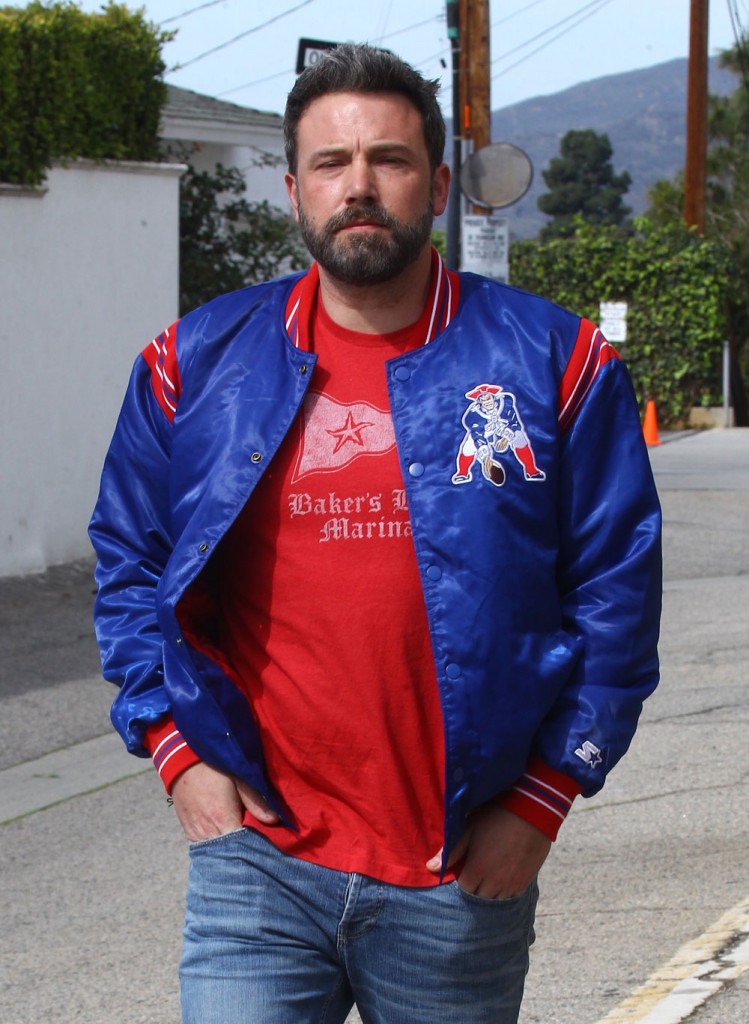 Do you remember when Ben Affleck was spotted on the set of his film, Live By Night, sporting a giant colorful back tattoo of a phoenix? That was in 2016 and he claimed the tattoo was fake for the movie, which no one watched to confirm whether it made an appearance or not. Jennifer Garner made a reference to the tattoo in her Vanity Fair interview, saying that she refused to be the ashes the Phoenix was rising from. Then we saw a paparazzi photo last year where Ben's shirt rode up and the bottom of the tattoo was visible. So that was additional confirmation that he lied his ass off about it being fake. He wasn't really properly called out for that though. Well now there are photos of him training for a new movie, with Charlie Hunnam, Oscar Isaac and Garrett Hedlund, where he's shirtless and the tattoo is fully visible. So he's being called out by People Mag for lying, which is a bold-ish move by a usually celebrity friendly outlet. We don't have the photos as they're exclusives by the agency, but you can see them here, on People Magazine. Let's see some of People's write up.
Almost two years after claiming his massive back tattoo was fake and something he only got "for a movie," Ben Affleck was spotted showing off the ink while shirtless in Hawaii.

Affleck, 45, was photographed during a training session alongside Charlie Hunnam, Oscar Isaac and Garrett Hedlund as the costars prepared for their upcoming film Triple Frontier.

The back piece, which is a full color picture of a phoenix taking flight, completely takes up Affleck's back.

Although the public got its first glimpse of Affleck's tattoo in the summer of 2015, shortly after the actor and Jennifer Garner announced their split, it wasn't seen in full until December of that year while the actor was filming Live by Night.

While at the time PEOPLE reported the inking was the real deal, in March 2016 Affleck claimed it was just a temporary thing.

"[It's] fake for a movie," Affleck told Extra's Mario Lopez. "I actually do have a number of tattoos but I try to have them in places where you don't have to do a lot of cover up they get sort of addictive, tattoos, after awhile."
This begs the question – if he's lying about the tattoo being fake, which is something that is so easily verifiable and permanent, what else is he lying about? Like how much of a gaslighting "I didn't do that, you're crazy" a-hole of a partner must he be? Also, he's getting into shape again, right? I wonder how long it will be before he f-cks this up. I know that sounds so cynical, but that is his pattern. There's news that The Batman, Ben Affleck's standalone Batman movie, is scheduled to begin filming in 2019. Does he think things will change enough in a year for him to want to work on that film, or is he just putting it off?
We definitely forgot about Ben Affleck's back tattoo! https://t.co/4jLH6rxaQO

— POPSUGAR (@POPSUGAR) March 16, 2018
Ben Affleck — Massive Back Tattoo Is the Real Deal!!! (PHOTOS) – https://t.co/oZM9hx8UaC pic.twitter.com/ubfFPjLcOw

— HollywoodFame (@_HollywoodFame) December 13, 2015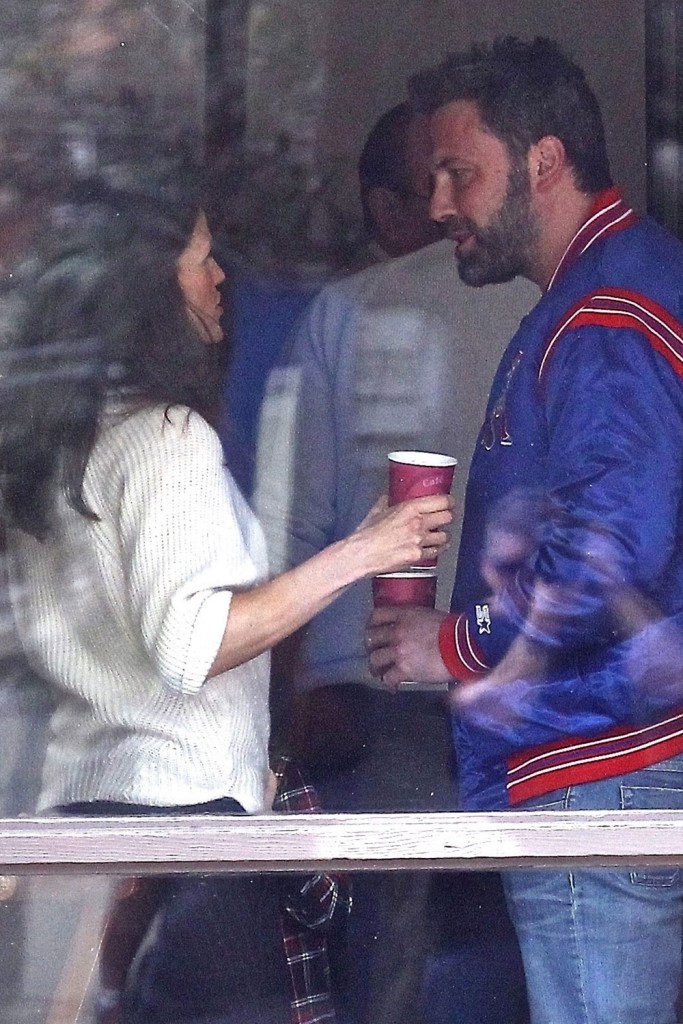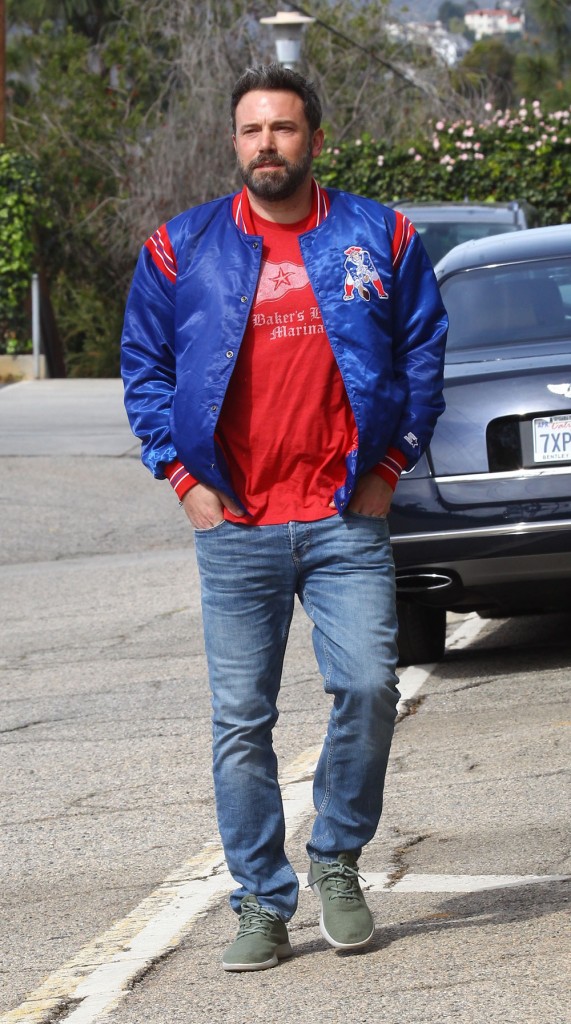 Ben Affleck and Jennifer Garner are shown outside of church on Sunday. Credit: Backgrid and WENN