I completely forgot that Dean Sheremet got divorced for a second time. Dean became somewhat famous nearly a decade ago, where after years of being LeAnn Rimes' lowkey husband, he was publicly humiliated when LeAnn openly cheated on him with Eddie Cibrian. Dean and LeAnn divorced pretty quickly, and many of us assumed that LeAnn gave him a simple payout. Dean moved to New York, went to culinary school, met a nice girl named Sarah Silver, and they got married in August 2011. The marriage lasted just shy of five years, and there were no children and their divorce seemed pretty undramatic too. Well, good news? Dean still believes in love, because he's engaged again!
Congratulations are in order for Dean Sheremet. The former backup dancer and chef proposed to his girlfriend Vanessa Black in Lake Placid, New York. The 37-year-old personal trainer, who was previously married to LeAnn Rimes from 2002 to 2010 and photographer Sarah Silver from 2011 to 2016, announced his engagement news on Sunday, March 18.

"Weather report: Icy conditions in the ADK," wrote Sheremet in an Instagram post. "It's going to be a a big year baby!" #VanDean #engaged." In the sweet picture, Sheremet and the film director beam for the camera. Sheremet also treated his more than 52,000 followers to a close-up photo of Black's stunning round sparkler from New York-based jeweler David Alan.
Wait, Dean is a personal trainer now? But his Instagram is full of food photos? I thought he was still involved with food somehow?? What a strange life he's led – from dancer to "husband to a country music star" to handler/manager/songwriter to culinary student to chef something to… personal trainer? Sure. As for this engagement… there is something sweet about Dean, and I think he must be a truly nice guy, because women keep falling for him. This will be his third marriage and he's not even 40! Crazy. Also: did he give Vanessa an aquamarine engagement ring? It really looks like a pale aquamarine to me, although it's possibly a blue diamond (but a blue diamond that size would be pretty expensive). It's a pretty ring, for sure, but the blue tint is throwing me off.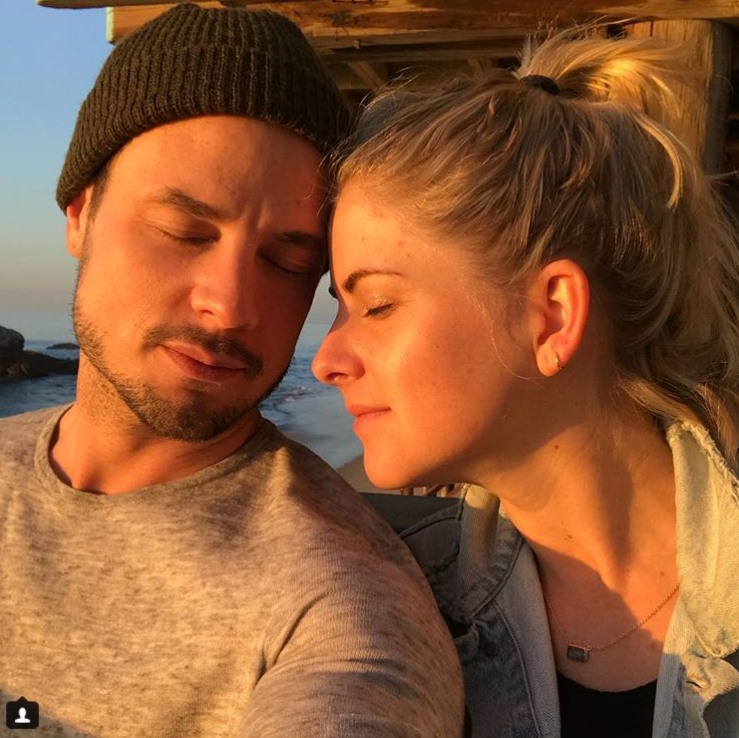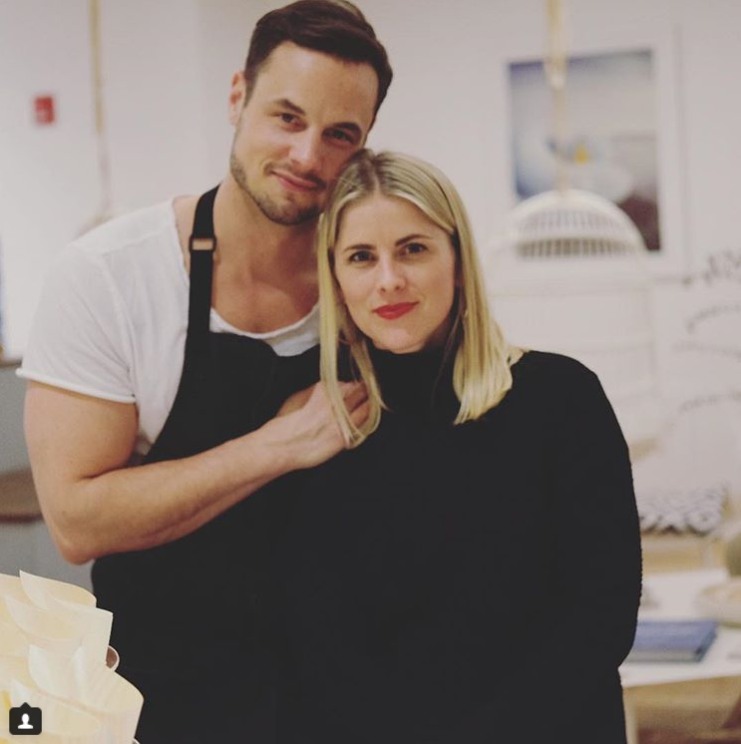 Photos courtesy of Dean's Instagram.