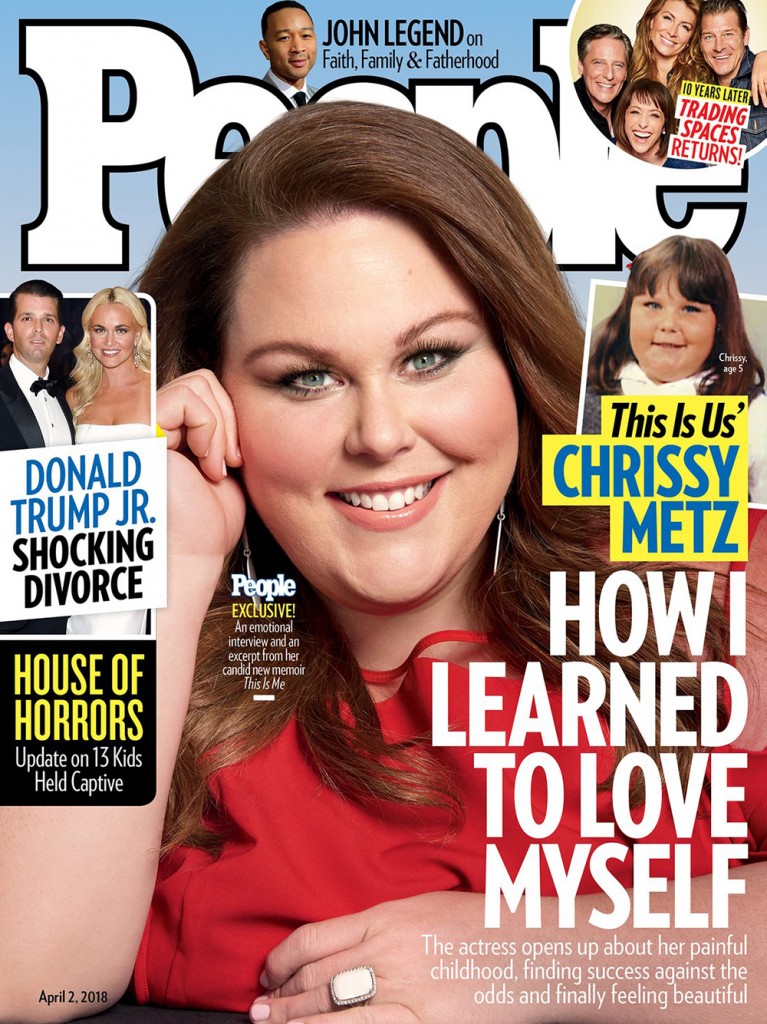 Chrissy Metz's character on This is Us has certainly been through a lot, including childhood fat-shaming from young bullies, the loss of her father and her miscarriage. Unfortunately, Chrissy's real-life story is peppered with equally tragic events – many at the hands of a father figure who was the polar opposite of her TV father.
The 37-year-old actress is sharing her story in her new memoir, entitled This is Me, which hits bookshelves on Tuesday. In the book, Chrissy recounts growing up poor with a physically and emotionally abusive stepfather. In this week's cover story for PEOPLE she says "I'm a tough cookie," but admits that having to deal with the abuse was "one of those things that attempts to break your spirit."
Chrissy's father left when she was eight. Her mother, Denise, later married a man she called Trigger. In the book, the actress noted that her stepfather loved the biological children he had with Denise, but didn't feel the same way about her. She felt her weight contributed to their strained relationship. She wrote,
"My body seemed to offend him, but he couldn't help but stare, especially when I was eating. He joked about putting a lock on the refrigerator. We had lived with a lack of food for so long that when it was there, I felt like I had to eat it before it disappeared. Food was my only happiness."

"And so, I began to hide my eating. I'd get up in the middle of the night and eat. I'd sneak food to eat in the bathroom. Cookies, chips. Things I could eat as fast as possible to avoid detection," she writes. "Things that would give me the brief bliss of numbness."
The relationship turned violent when Chrissy was in her teens, when Trigger began striking her. She recalled, "He never punched my face. Just my body, the thing that offended him so much." Trigger also forced her to undergo periodic weigh-ins, which Chrissy recounts in the book.
"He sat in a chair next to the scale as I got on. 'Good God almighty!' he yelled every single time. The number then was about 140 or 130. Most of my friends weighed about ninety pounds. 'Why are you getting fatter?' he demanded. I look at pictures of me from that time, and I would be so fine with being that size now. But I thought I was gigantic. By then the beating had escalated. One time he hit me, and I looked right in his face. If I had a gun, I thought, I would shoot you."
Despite his reprehensible behavior, Trigger later apologized and Chrissy asserted that, "We have a relationship now," adding, "I do love him and I do care about him." She also believes that the hardship and pain she suffered in her past has made her a stronger person, and, in a sentiment that almost sounds like it was ripped from the pages of a This is Us script, acknowledged, "We all go through stuff. But I truly believe that everything that happened to me, happened for me. [I've learned] some beautiful lessons."
Wow, who knew? I'm glad that Chrissy was able to share her story and I hope its positive message resonates with someone who may have gone through similar experiences. I have gained a whole new level of respect for Chrissy and hope she stays strong.
#ThisIsUs star @ChrissyMetz opens up about her stepfather's abuse in memoir #ThisIsMe. More on #PeopleNow: https://t.co/82FsugxDDY pic.twitter.com/gbV6bQctCH

— PeopleTV (@peopletv) March 21, 2018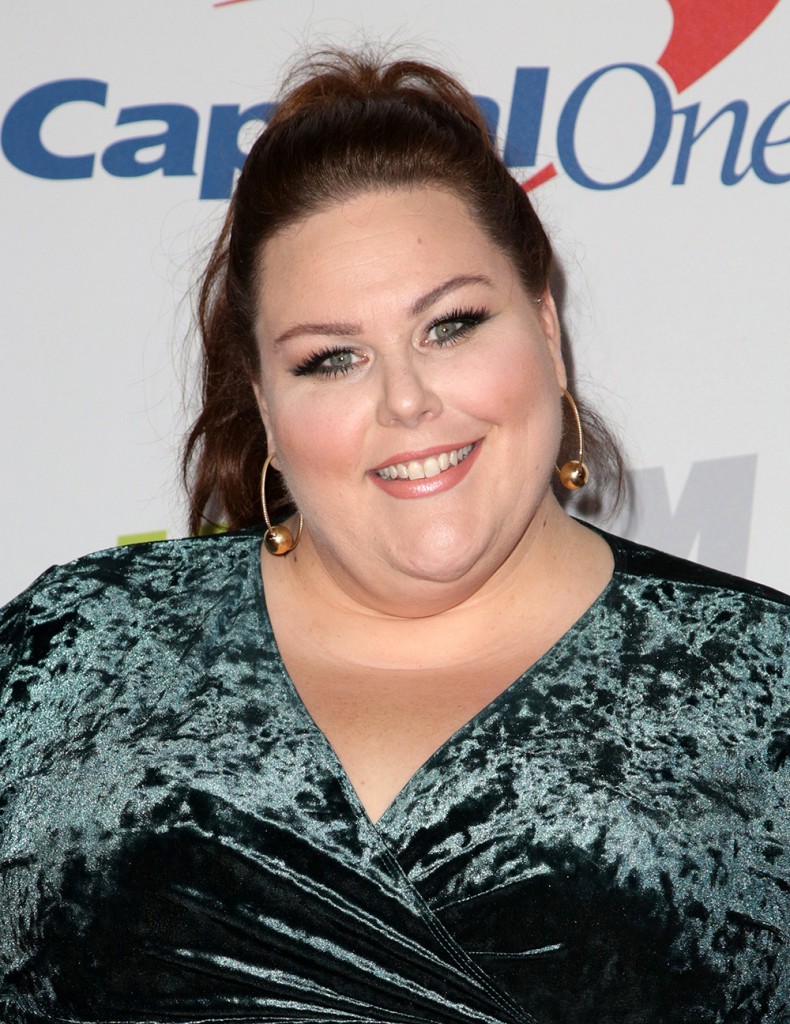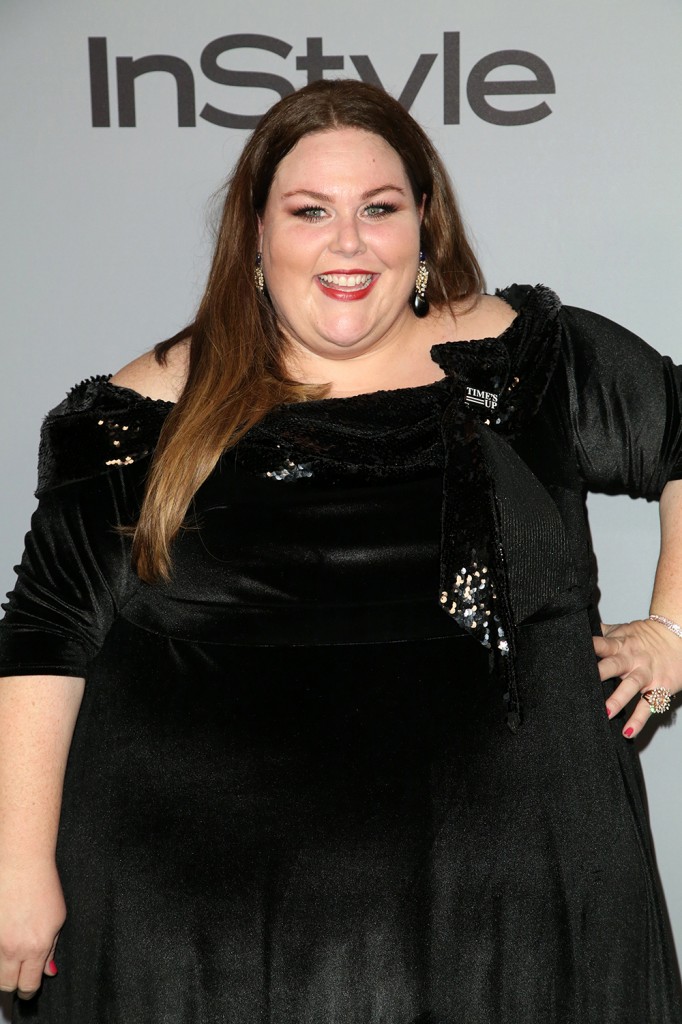 Photos: WENN.com