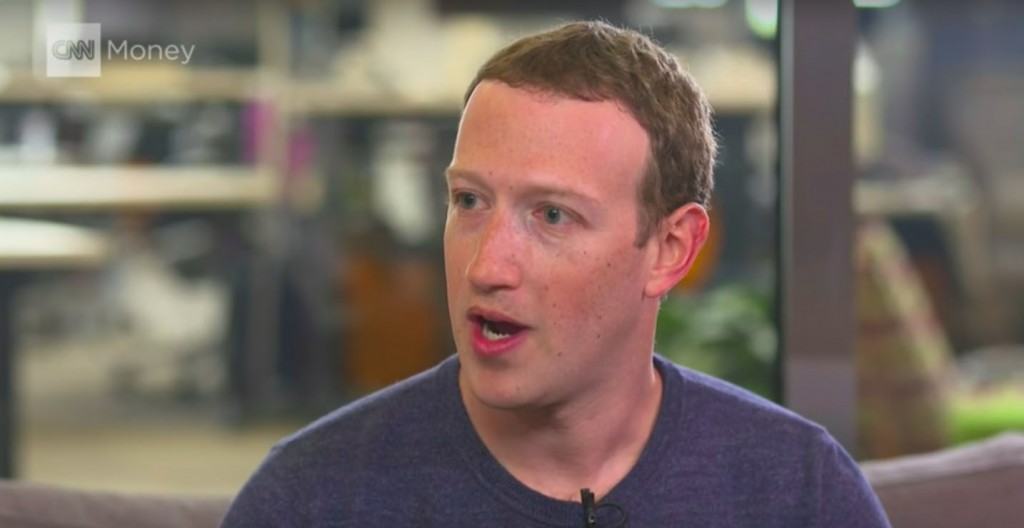 The Cambridge Analytica story broke late on Sunday. A whistle blower who worked for CA, Christopher Wylie, spoke to The Guardian about his role in the data mining firm, which was hired by the Trump campaign. This gist is that a private company used Facebook user data to create profiles of almost everyone on Facebook using an exploit in the app data sharing feature. In turn CA served up targeted ads and fake news that surely influenced the 2016 election. CA has deep ties to Russia. Facebook knew that CA was abusing their platform back in 2015. The Federal Trade Commission has opened an investigation into Facebook.
Yesterday, three days after this story broke and after Facebook stock plummeted, Facebook CEO Mark Zuckerberg did interviews, including with CNN, The NY Times and Wired. He also issued a statement about how Facebook will address this. It comes across as too little too late and is focused more on internal processes rather than the massive implications of this. Apparently Facebook created more restrictive data use guidelines in 2014 and believed CA when they claimed to be in compliance. They also blocked CA from Facebook. Zuckerberg promises a data audit of app access along with more restrictions moving forward, but Facebook first has to deal with the government. He also promises that they're cracking down on fake accounts and fake news.
In his interviews, Zuckerberg says the right things and is clearly trying, but he doesn't seem to grasp the massive betrayal many users feel. He also downplays the #deletefacebook campaign. Rather than excerpt from all the many weak points he makes, I'll let you follow the links above and am going to include this single quote.
Roose: Are you worried about the #DeleteFacebook campaign that's been going around? Have you seen meaningful numbers of people deleting their accounts, and are you worried that will be a trend?
Zuckerberg: I don't think we've seen a meaningful number of people act on that, but, you know, it's not good. I think it's a clear signal that this is a major trust issue for people, and I understand that. And whether people delete their app over it or just don't feel good about using Facebook, that's a big issue that I think we have a responsibility to rectify.
It's worth noting that Facebook and Instagram, which was bought by Facebook in 2012, have suspended whistleblower Wylie's accounts. That speaks volumes about their commitment to transparency and to their users. As far as I can find, Zuckerberg has not mentioned Wylie's name in his interviews or statements.
Earlier this week I disabled my personal Facebook account.
Here's Zuckerberg's CNN interview: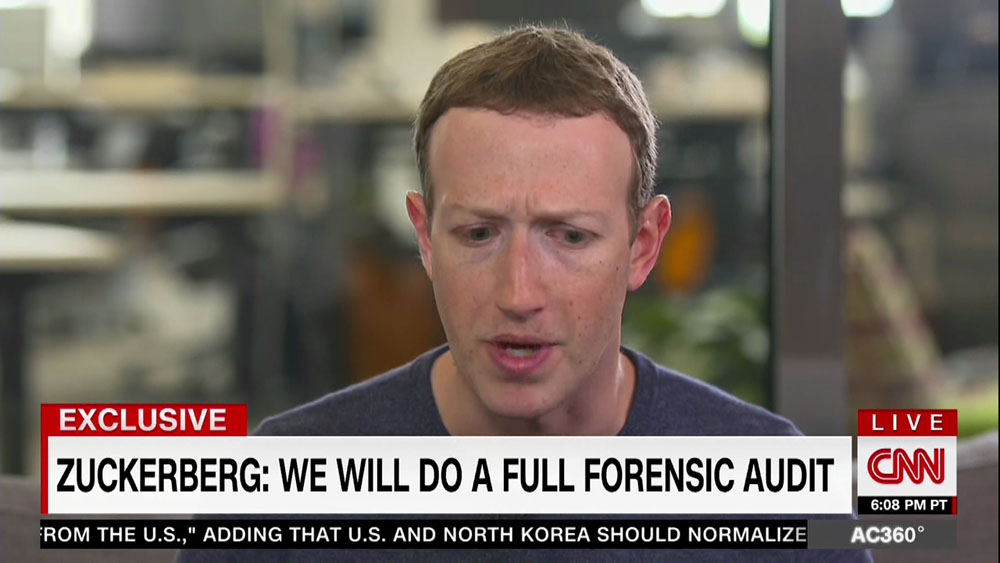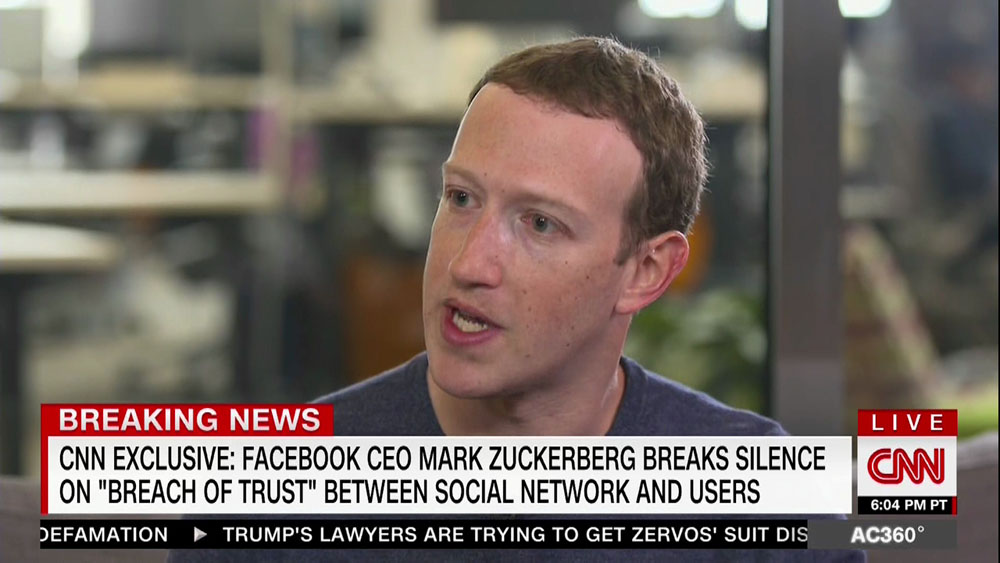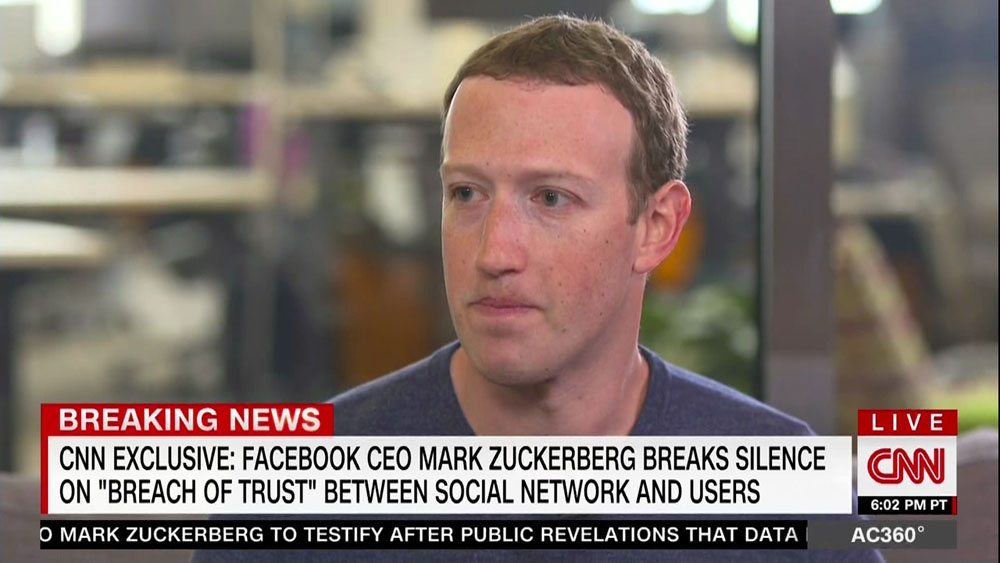 photos credit: WENN and screenshots from YouTube