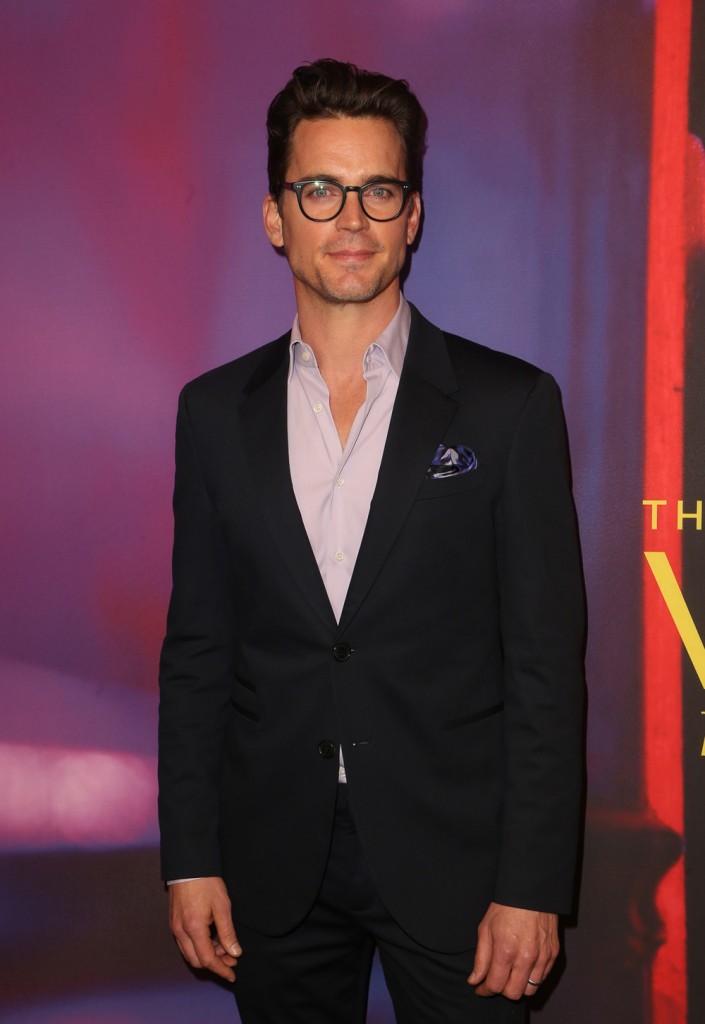 I've mentioned that I adored Love, Simon. My best friend and I saw it on a lark and were crying and hugging for half the movie. I thought it would be a nice way to spend a couple of hours, I never imagined how affecting and entertaining it would be. As you've heard, Love, Simon is a coming out and coming of age story, but it's more than that. It's a celebration of friendship, love and the power of showing the world who you are. It's resonating with audiences and celebrities too. To celebrate and share the film, Matt Bomer bought out a theater showing Love, Simon in his hometown of Spring, Texas and Kristen Bell and Neil Patrick Harris also bought out shows for the public. It's all part of a "hometown theater buyout" that took place yesterday. Also, I just realized through E!'s coverage that Matt Bomer's husband is named Simon! He's been married to Simon Halls since 2011 and they have three boys: 9 year-old twins and a 12 year-old.
Grab some popcorn and head over to the Spring, Texas AMC because Matt Bomer just bought out a whole theater for you to watch Love, Simon for free this Sunday…

As it turns out, Bomer isn't the only celebrity paying it forward. Kristen Bell and Neil Patrick Harris took to Instagram on Friday and announced they would rent out theatres so moviegoers can see the film for free.

Tyler Oakley along with Scott Hoying and Mitch Grassi of Pentatonix have also bought out theatres.

Love, Simon is an emotional story about a high school student struggling with how to come out to his parents and friends.
I love this story and the trend of celebrities sharing movies with people who might not be able to afford them. These aren't even the stars of the film! It's expensive to go to the movies (I have Moviepass but that's not affordable for everyone either). We saw celebrities buying out theaters for Hidden Figures, Black Panther and A Wrinkle in Time and I look forward to more movies that inspire this. We need a #Metoo movie that doesn't just focus on wealthy white women. We need to see the story of the Parkland survivors and other teens who have triumphed over tragedy, but I wonder whether a feature film could do them justice. The footage we're seeing is so inspirational I feel like I'm watching a great moment in history. That's how these amazing movies make me feel too, like the tide is turning and we're seeing it play out on the big screen.
photos credit: WENN and Getty