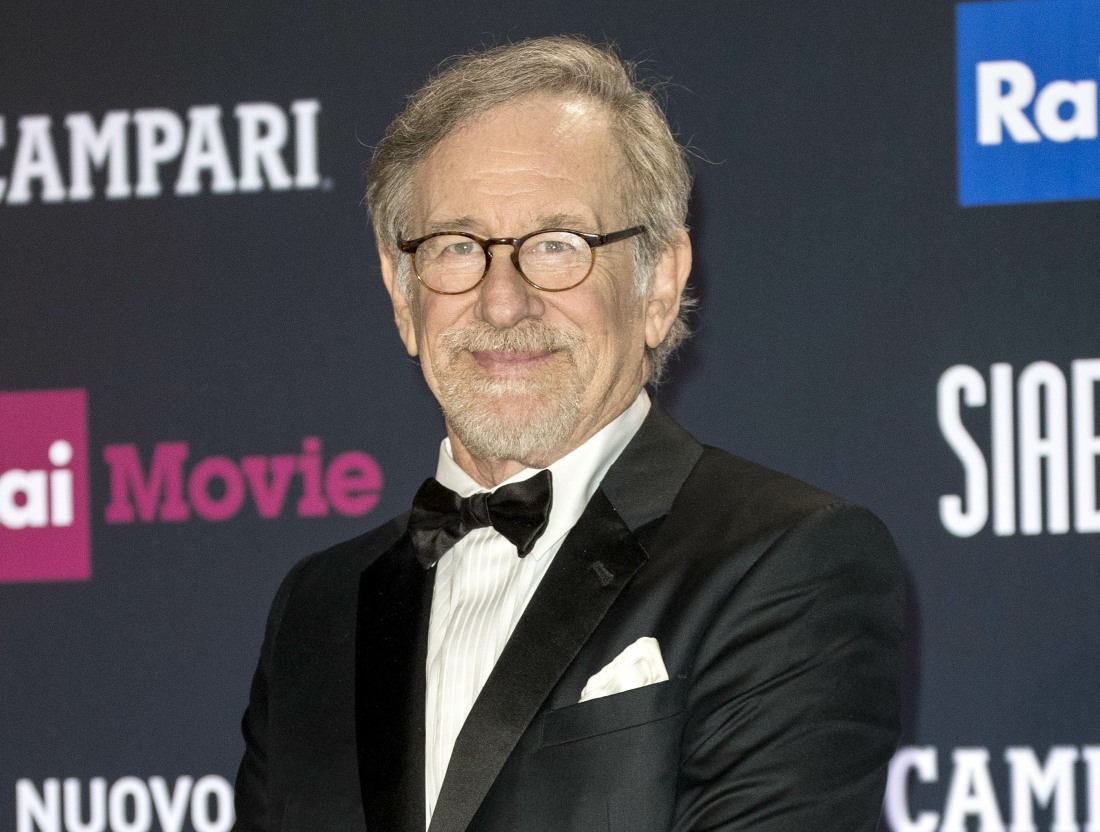 For a few years now, the Academy of Motion Picture Arts and Sciences has been grappling with what to do about Netflix, Hulu and Amazon Studios. As in, what should they do about movies being financed and distributed by streaming companies? Is a movie still considered a "theatrical release" if that movie is released on Netflix? And are those films eligible for movie awards like Oscars? In past years, Netflix and Amazon Studios have worked around the system – they stream the films, for sure, but they also spend the money to do a limited release in actual brick-and-mortar theaters. The result has been… mixed. Some people believe that Idris Elba was snubbed for Beasts of No Nation because it was a Netflix movie. Anyway, long story short, Steven Spielberg is one of those old-guard "Netflix doesn't count" people.
Add Steven Spielberg to the list of filmmakers who are concerned about the rise of Netflix. The Ready Player One director spoke about the "clear and present danger" the streaming platforms pose to filmgoers in a recent interview with ITV News, and why, he argues, a Netflix film should not qualify for the Academy Awards. While Spielberg praised our golden age of television as the greatest it's "ever been in the history of television," he also called it a "challenge to cinema" in that it pulls people away from the movie theater.

"A lot of studios would rather just make branded tentpole, guaranteed box office hits from their inventory of branded, successful movies than take chances on smaller films," he said in reference to world-building franchises like Marvel, DC, and Star Wars. "And those smaller films the studios used to make routinely are now going to Amazon, Hulu, and Netflix."

This isn't all that farfetched. The streaming platforms have been entering the cinematic arena by picking up the rights to indie films that typically go to distributors like Fox Searchlight (which released this year's Best Picture winner The Shape of Water), Focus Features (which released Darkest Hour), and Sony Pictures Classics (which released Call Me By Your Name). The Big Sick, one of 2017's most talked about indie releases, was an Amazon release that partnered with Lionsgate for theatrical, while Netflix continued to go for Oscars gold with films like Mudbound, Strong Island, and Icarus.

"Few and few filmmakers are going to struggle to raise money or to go to compete in Sundance and possibly get one of the specialty labels to release their film theatrically, publicly, and more of them are going to let the SVOD business finance their films — maybe with the promise of a slight one-week theatrical window to qualify them for awards," Spielberg predicted. "But in fact, once you commit to a television format, you're a TV movie. The good show deserves an Emmy, but not an Oscar…. I don't believe films that are just given token qualifications in a couple of theaters for less than a week should qualify for the Academy Award nomination."
Spielberg's larger argument doesn't make much sense, if he really is making an argument. It seems like he's explaining the realities of these smaller art-house films (Manchester by the Sea, The Big Sick), where they would once struggle to find financing and then have to sell their movies at a film festival, whereas now companies like Amazon, Netflix and Hulu want to finance and release those same films. That's a GOOD thing, not a bad thing. It means more artists are finding ways to make movies and the industry is shook, as it should be. It's a shift of the "gatekeepers" – the Harvey Weinsteins are being marginalized because of new ways to make, finance and distribute films.
As for Spielberg's claim that Netflix movies shouldn't qualify for Oscars… no. I disagree. I think the way it's happening now, with the theatrical release loophole, is fine. Release the film first in a limited theatrical release, then after a few weeks, release it for streaming. That's the loophole and those films should qualify for awards too. But Spielberg isn't alone in thinking this way – many of the older Oscar voters feel the same way, which is why it's been so difficult for Netflix/Hulu/Amazon to wage any kind of successful Oscar campaign for any of their films. Spielberg is encouraging the marginalization of streaming films, which is odd/difficult because so many artists of color (directors, actors, writers) have found streaming companies to be a more welcoming place than Hollywood. Ugh.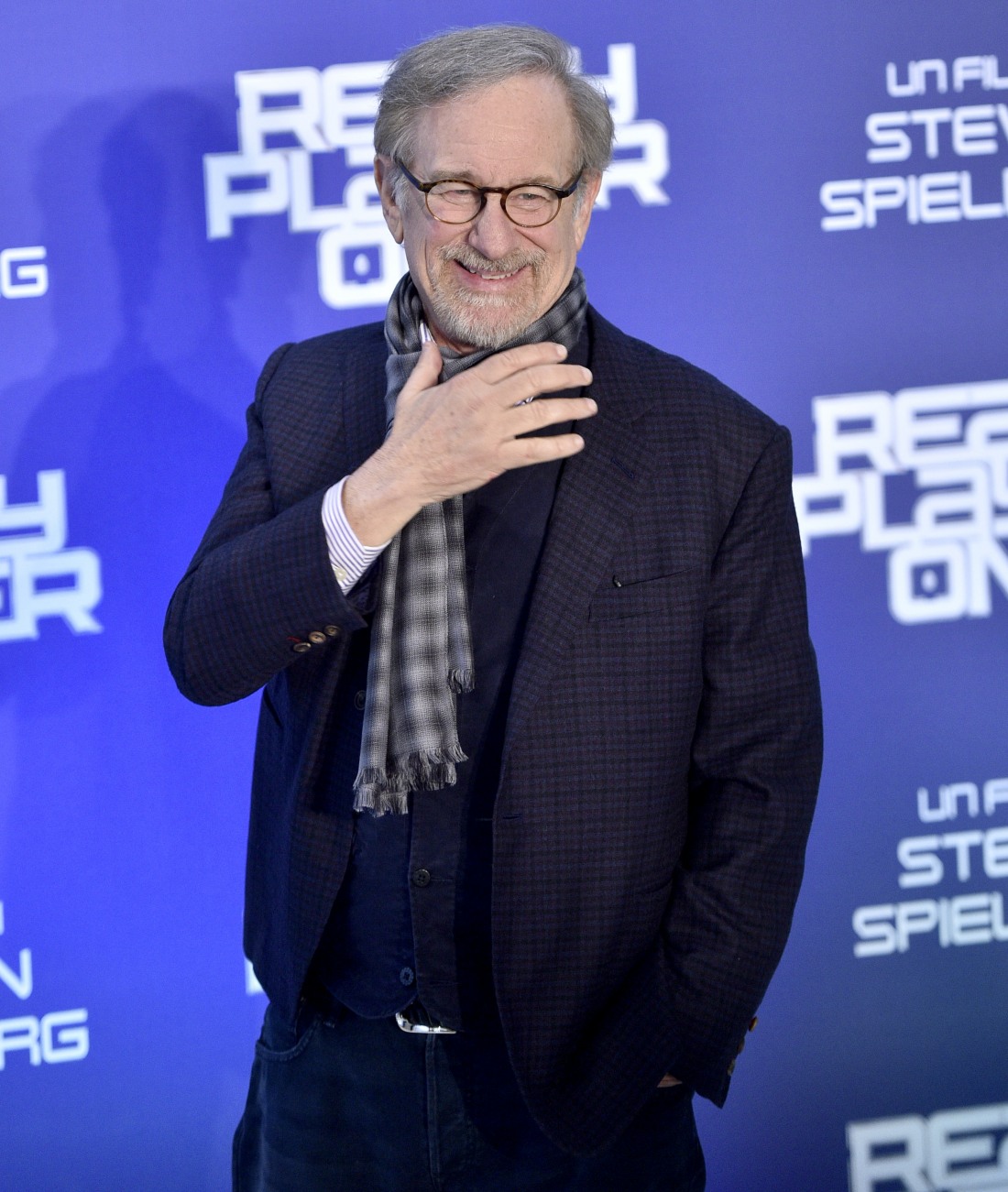 Photos courtesy of WENN.