Ben Affleck and Lindsay Shookus Vacation in Hawaii: They're 'Very Much Still Together' https://t.co/xMyjKbogcg

— People (@people) March 26, 2018

Ben Affleck was surely upset over the fact that the entire internet called him out for lying about his giant back tattoo. The New Yorker even had a think piece about how Ben's sad midlife crisis represents the ennui of privileged white men or something. I'm sure he had discussions with his people over how to handle that and they came up with the strategy of ignoring it and acting like everything is fine. Hence these new paparazzi photos of him on vacation in Hawaii with his girlfriend, Lindsay Shookus. As we've seen on many of their other outings, their outfits are somewhat coordinated. I would call Ben out for having the paparazzi accompany him to Hawaii, but he's there to train for Triple Frontier with his costars Charlie Hunnam, Oscar Isaac and Garrett Hedlund. We've already seen shirtless photos of them in the ocean so there's incentive for photographers beyond documenting Ben's pap strolls. You can see the photos of Ben out with Lindsay on People, which also has insider quotes about Ben's life now.
[Ben Affleck and Lindsay Shookus] are "very much still together," a source tells PEOPLE.

Another source says the couple are "not rushing anything," but they "enjoy each others company" and "are in a committed relationship."

Meanwhile, the second source notes that Affleck and his ex-wife Jennifer Garner are continuing to "work hard at being respectful to each other and are good parents."

Despite their split, the stars have remained amicable and continue to co-parent their kids, Violet, 12, Seraphina, 9, and Samuel, 5. Affleck and Garner, 45, separated in 2015 and filed for divorce in April.

Affleck has also been continuing his treatment for alcohol addiction. He "is doing well," a source previously told PEOPLE.

"He has been very on top of his health and responsible," added the source. "He wants to be sober and healthy."
Ben is ok, see? He's not upset that he got caught lying because he didn't really say that, we misheard him. It's all our fault for paying attention to the things he does, like it was all J.Lo's fault that the tabloids mocked him post-Gigli, when he bought her that giant pink diamond ring, drove around with her in a convertible Bentley and bailed on their wedding. How long until he throws Shookus under the bus? He's not going to do that to Garner, he met his match in her. She's Teflon and he knows it after all these years.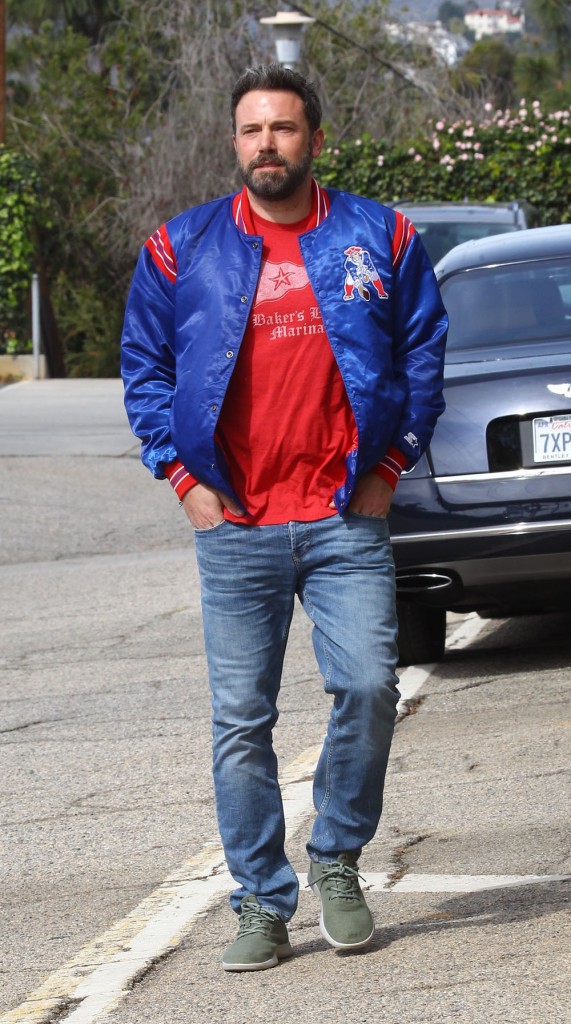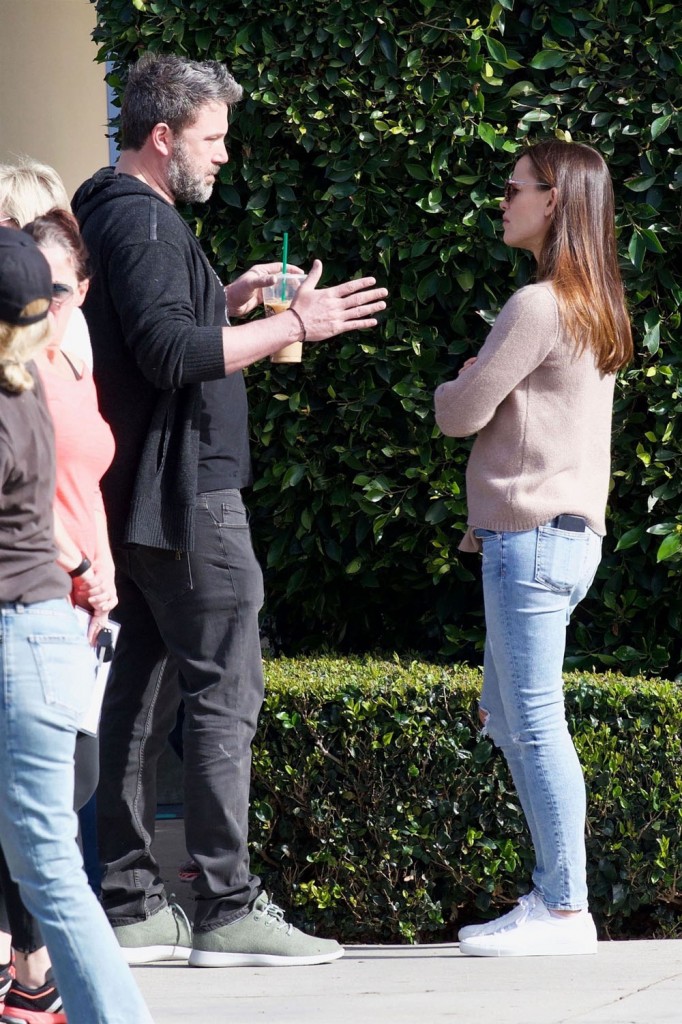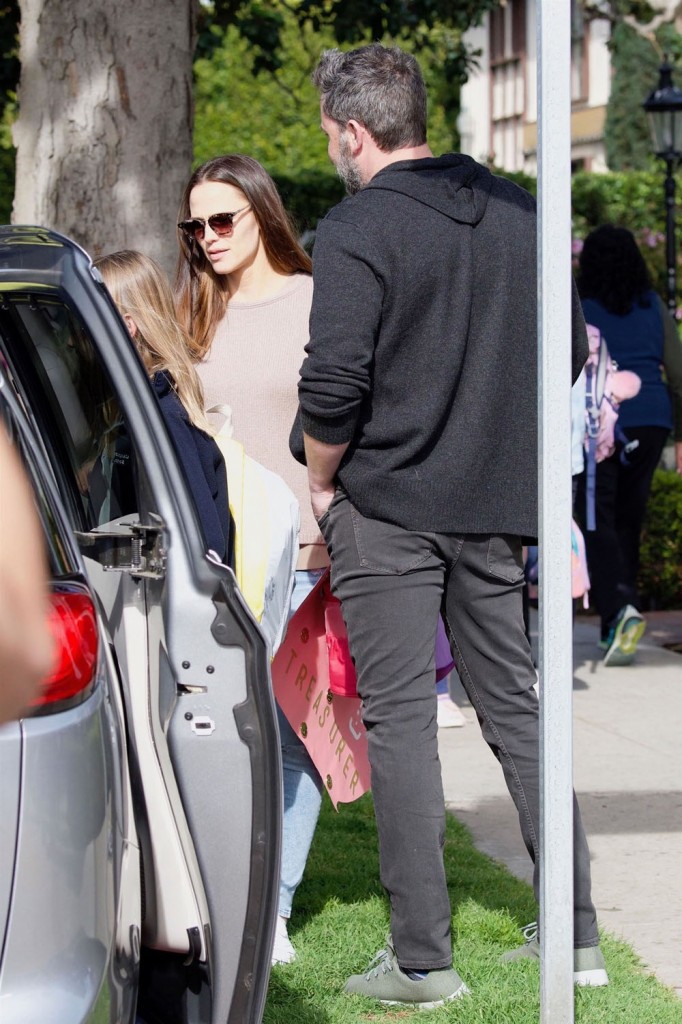 Photos above are from 3-18 (blue jacket) and 3-5 (with Garner). Credit: WENN and Backgrid