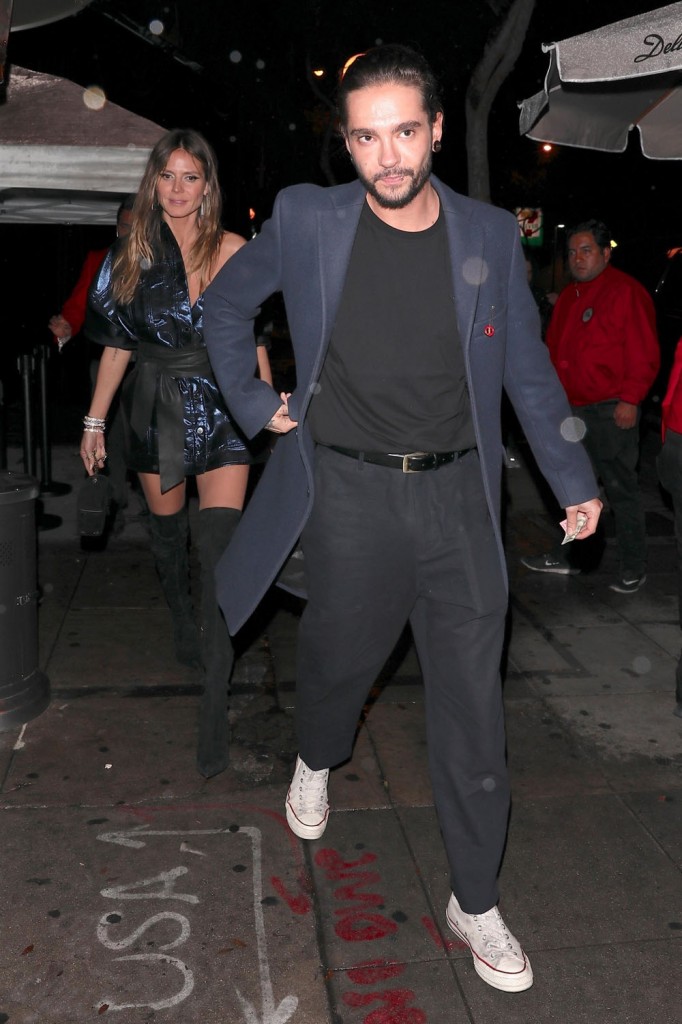 Heidi Klum and her boyfriend of several years, Vito Schnabel, broke up last year after three years together. Heidi is 44 and Vito is 31. Last summer Vito was busted kissing another woman, whom he claimed was a "family friend. The kiss looked intimate and Heidi and Vito were over within a few months. It was surprising they lasted as long as they did. It's also surprising that Heidi took a few months to move on. She's now dating a 28 year-old musician named Tom Kaulitz, who plays guitar for the band Tokio Hotel. The two have been seen out together several times, and in some photos they're kissing.
Heidi Klum … was seen locking lips with her new beau, 28-year-old Tom Kaulitz, on Sunday, March 25, in Pasadena, California. Klum, dressed in a bright red ensemble, stepped out while filming America's Got Talent auditions to enjoy an intimate moment with the guitarist. The new couple were also spotted embracing and sharing a laugh outside the studio while surrounded by crew members and security.

The duo sparked romance rumors on March 14 when they were seen leaving Lorraine Schwartz's Eye Bangles launch party at Delilah in West Hollywood. Although they were not seen interacting during the event, Daily Mail reports that the pair left the star-studded celebration in the same vehicle.
After I turned 40 I dated a guy who was 11 years younger than me. While it was fun for a few weeks it felt like a cliche and the age difference was too much. My boyfriend is older than me and I appreciate how reliable and trustworthy he is in comparison. I doubt I could date another guy that much younger, although of course some people are more mature. It seems like it works for Heidi though, at least for now. Maybe she'll ultimately go the J.Lo route and move on to a guy closer to her age and fame level. I suspect she knows that this works for her for now.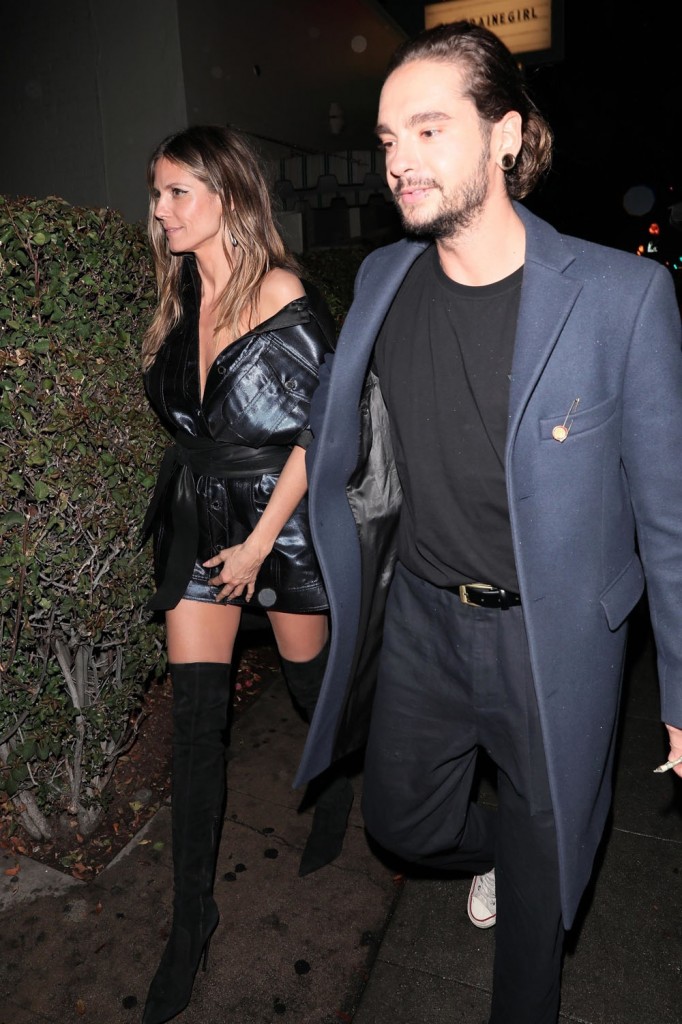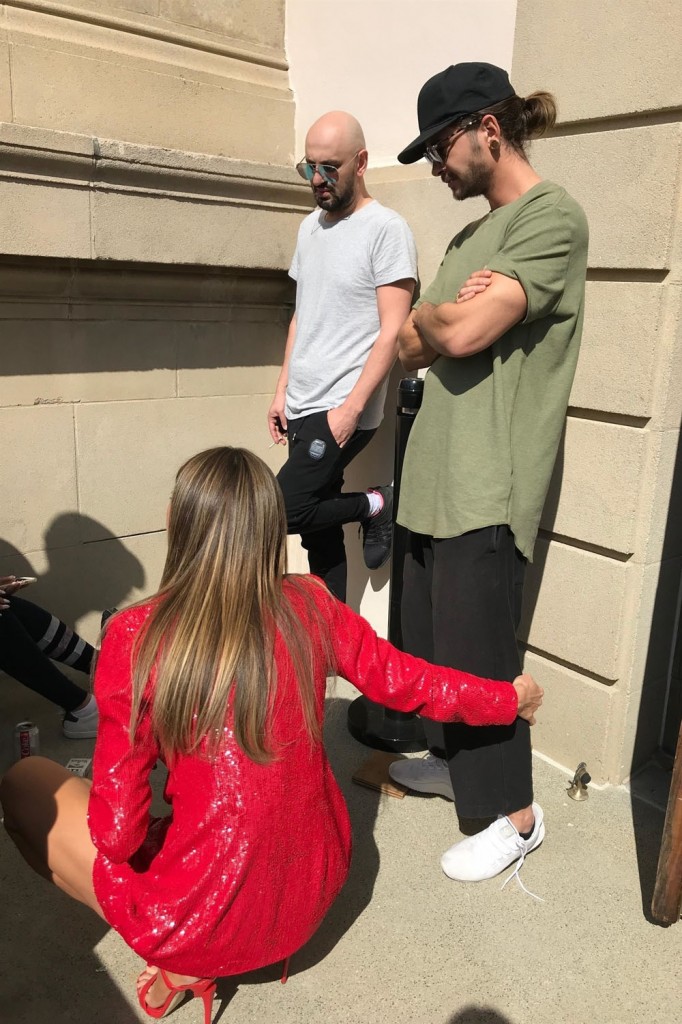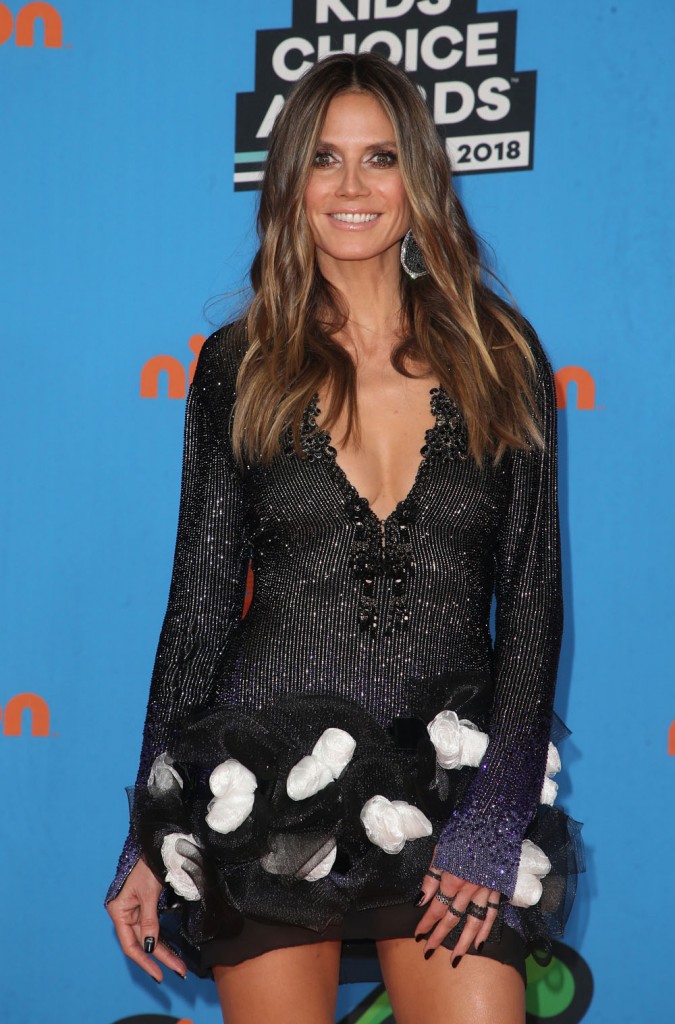 photos credit: Backgrid and WENN