Embed from Getty Images
We're in prime Spring Break season, and, just in case you forgot, Brooke Shields is here to show you how to enjoy it in style – and possibly make you a little jealous in the process.
The 52-year-old actress opted for a tropical getaway and made sure to pack her bikinis, which she modeled in a series of posts on Instagram. The first photo found Brooke relaxing in an oceanfront pool, with the caption, "Out of office and into vacation mode."
Although Brooke hasn't revealed where she's spending her holiday, she's sure making the most of it. On Friday, she posted a clip riding the waves on a jet ski. I'm so jealous.
Perhaps inspired by the #tbt video she posted earlier this month, back when she was stranded with Christopher Atkins on a lush island in the 1980 movie The Blue Lagoon, Brooke posted a pic captioned, "Another Blue Lagoon…" where she wore a navy bikini while soaking in the warm island waters. And, just in case you didn't think she could still completely rock a bikini, she shared a photo while standing on a staircase in yet another bikini, relishing in "Bikini life in paradise." Okay, now I'm really jealous.
But, hey, Brooke deserves a vacation, after launching her new fashion line, Brooke Shields Timeless on QVC a few weeks ago. She's also making an extended guest appearance on Jane the Virgin, playing actress and supermodel River Fields. Typecasting? Regardless, she looks great, and I'll be using these photos to help inspire me to get bikini ready for the summer, as I don't think the sun will ever shine again here in Atlanta.
Post script: as I was writing this, all of the Blue Lagoon references made me wionder what happened to Brooke's co-star Christopher Atkins, whom I wouldn't have minded being stranded with anywhere. As of this 2015 Australian interview, he's looking quite fine. I'd still be more than happy to spend time with him on a sandy beach any time.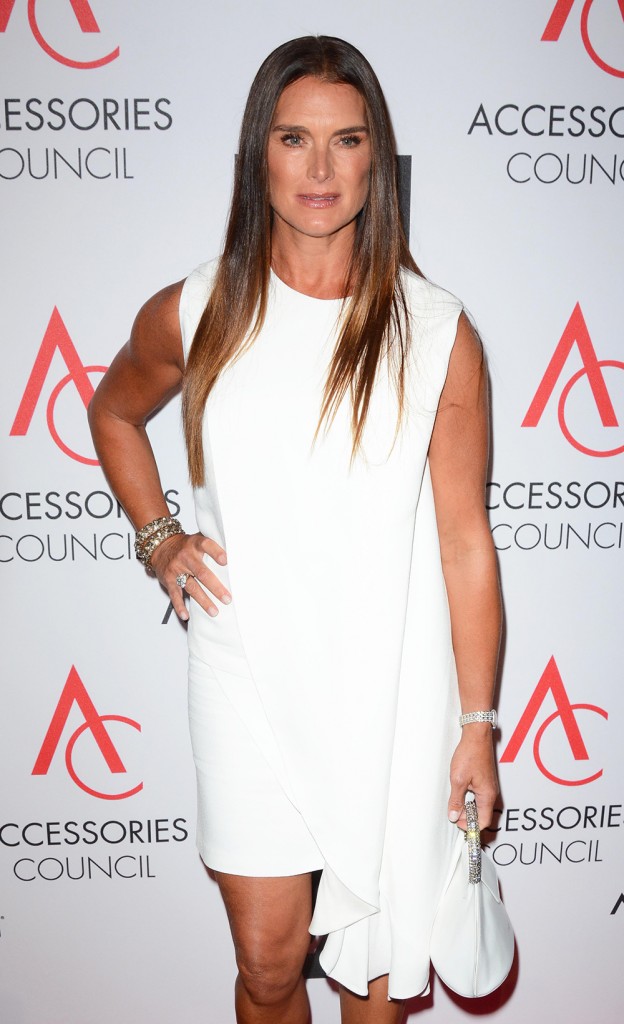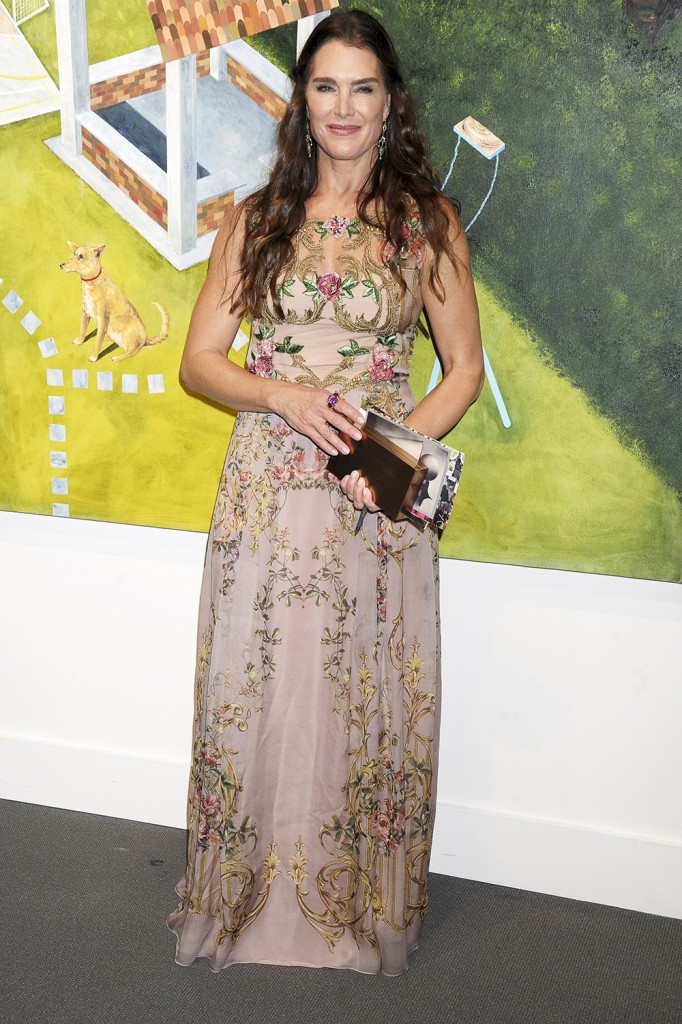 Photos: Getty Images, WENN.com, Instagram