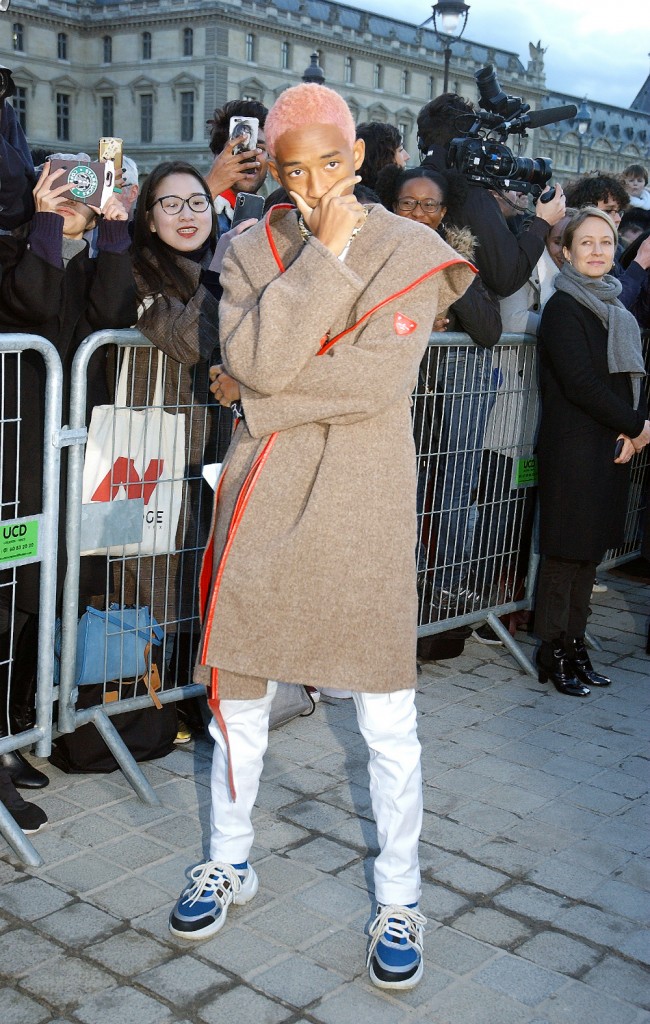 Jaden Smith has always pursued his own sense of style. Sometimes I agree with his choices and sometimes I don't. For instance, I'm not about to use my cut off ponytail as an accessory but I'll always advocate for any kind of cape. Jaden drew much attention when he started wearing skirts and dresses. His look landed him a gig as the face of Louis Vuitton Womenswear, something I found to be a bold and positive move. I've always thought Jaden could really put together an outfit so I liked seeing him as a fashion-forward role-model.
I've seen Jaden in mostly menswear for a while now, which is fine, he's entitled to wear whatever he chooses. When he attended the LV Women's show earlier this month, he wore a blanket coat and bold jewelry but opted for jeans and sneakers. But maybe I haven't been paying enough attention because last Sunday night, Jaden tweeted this:
If I Wanna Wear A Dress, Then I Will, And That Will Set The New Wave…
-JADEN SMITH #ICON

— Jaden Smith (@officialjaden) March 26, 2018
I mean – yes, he should wear what he wants. I have a strong affection for menswear and will wear suits, vests, ties, etc. when it pleases me so if a guy wants to rock a skirt or blouse, more power to him. But I don't know where this tweet came from – has he recently been challenged? Or maybe this tweet was a teaser of what to expect with his partnership with G-Star on their sustainable denim wear line. But his motivation is not my main concern with this tweet – his quoting himself is. Can you imagine what nonsense will come from people quoting themselves? Entire conversations will require attributions – aren't things confusing enough right now? Plus, there are plenty of superlatives you may assign yourself but 'icon' is not one of them. Especially when you are 19. Maybe Icon-in-Training but that's as far as I'll go.
I was going to tease Jaden further but then I read the comments on his tweet and it made me appreciate his stance on bending gender norms in clothing. I hope this empowers some others to dress as they are comfortable. And, as Teen Vogue points out, this isn't the first-time men have worn dresses/skirts so technically, Jaden use of 'The New Wave' is accurate. You do you, Jaden.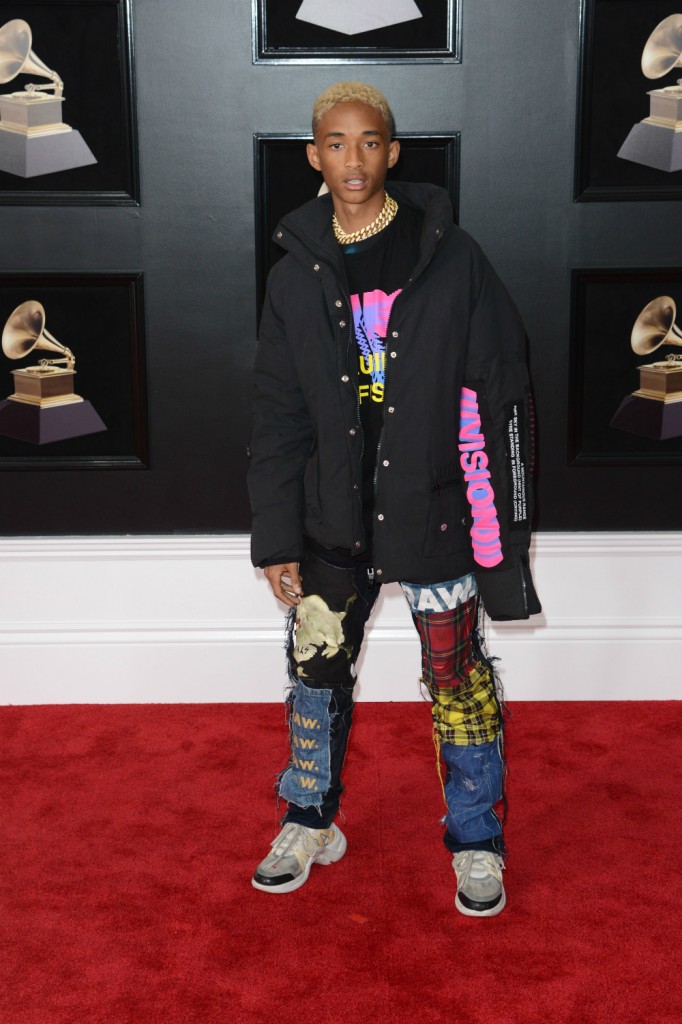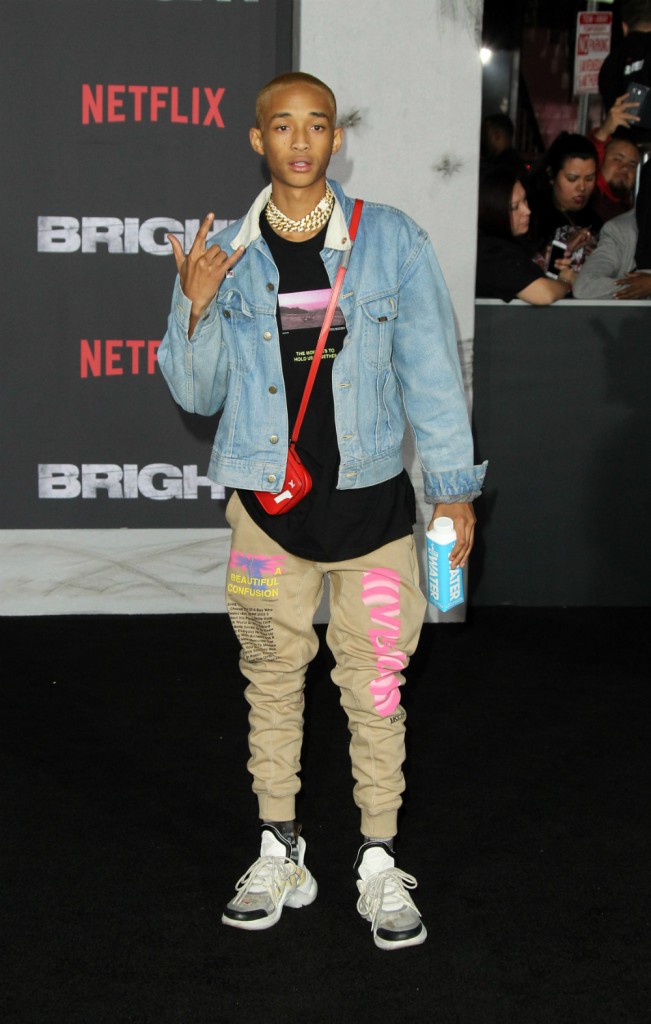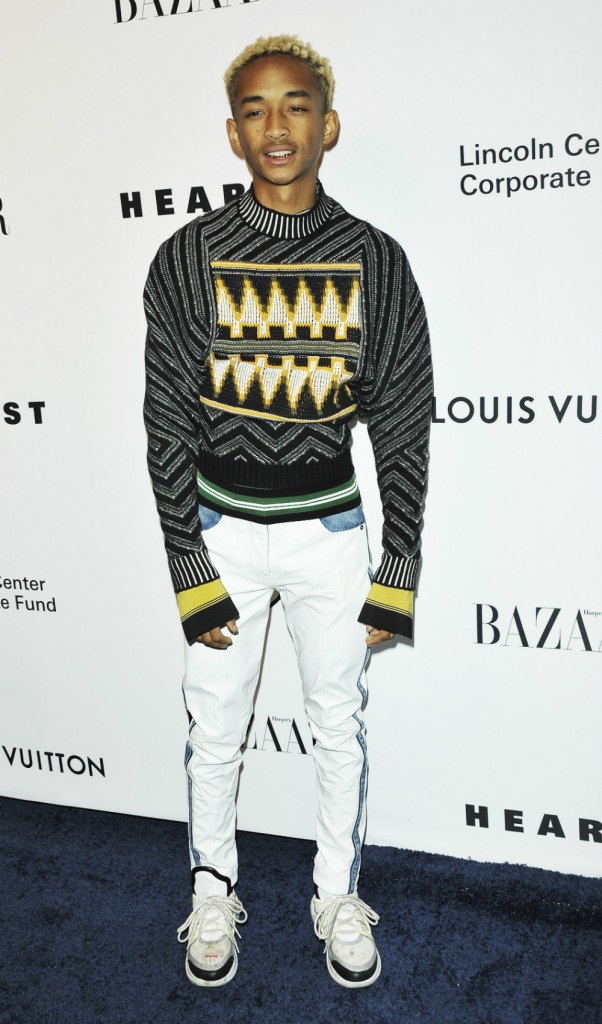 Photo credit: Twitter and WENN Photos