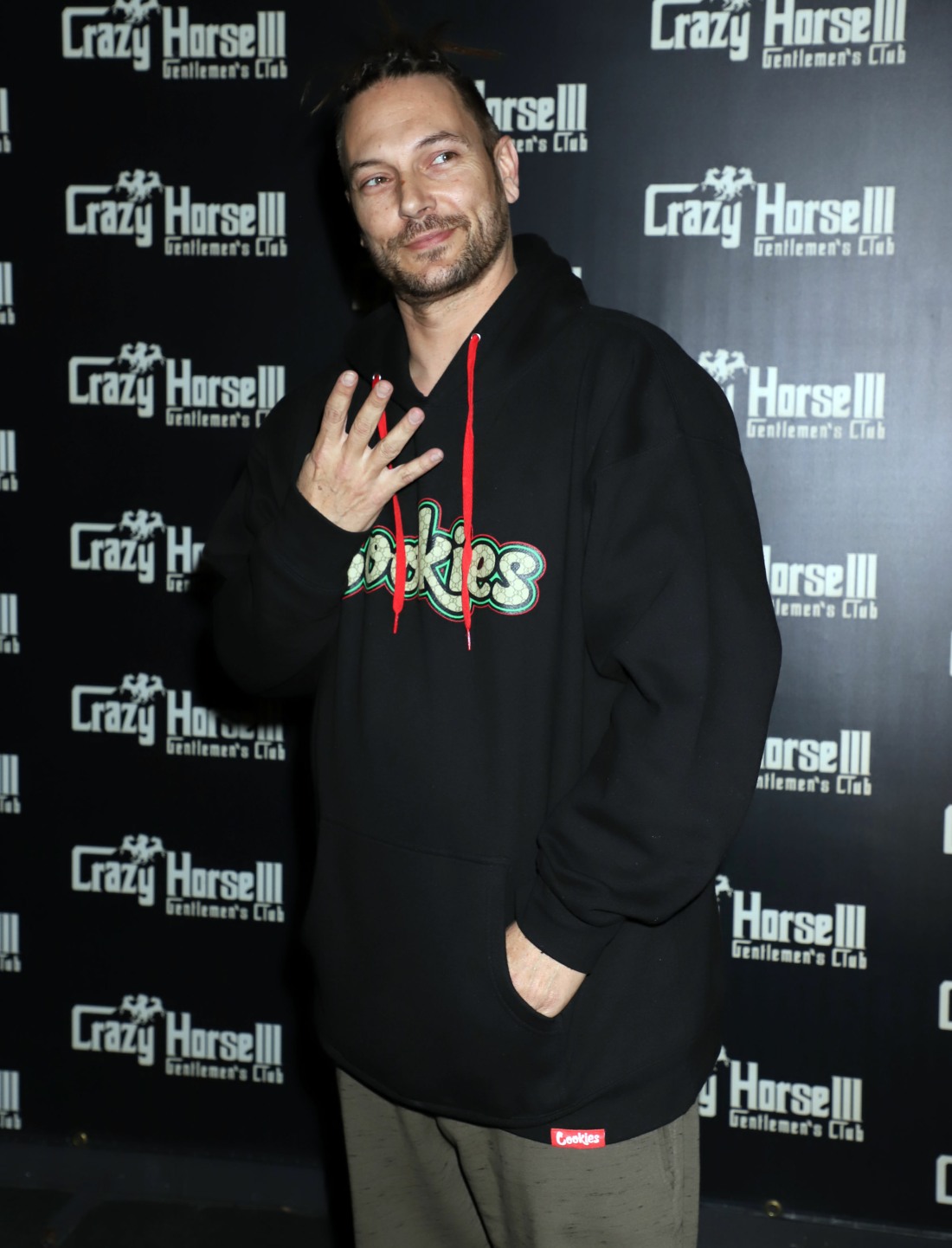 Now that all of the lawyers and – presumably – forensic accountants are involved in Britney Spears-Kevin Federline child support situation, I wonder how much we'll be hearing about the closed-door stuff. Kevin reportedly wants his child support doubled, from $20K a month to $40K a month. Sounds like a lot, for sure, but keep in mind (again) that Kevin still has sole custody of their sons and that Britney has easily made about $200 million in the past decade. It feels like Jamie Spears is leaking (or trying to leak) damaging information about Kevin so that Britney can "win" in the court of public opinion. Well, Kevin spoke directly to In Touch Weekly and in a few words, he just painted himself as a happy, homemaking Mr. Mom.
In an interview with In Touch, Kevin Federline talks about his No.1 priority.

"Everything for me is all about family," Kevin, who is currently in a legal battle with his ex Britney Spears over his request for more child support (he reportedly wants her to double the $20,000 he receives per month), shares. "I'm the modern-day Mr. Mom!"

When it comes to co-parenting his sons, Sean, 12, and Jayden, 11, with Britney, his philosophy is simple. "I want to do everything in my power," he says, "to give our kids a great upbringing."
In truth, many people shade the Mr. Moms of the world, but some guys genuinely want to be around to raise their kids as much as possible. By all accounts, Kevin IS a devoted father, a Little League dad and a hands-on "Mr. Mom." If the genders were reversed, what would we say about a housewife and stay-at-home mom wanting an increase in child support payments commensurate with her ex's increase in income? But because K-Fed is a dude, they're trying to say that he's emasculated because he takes care of his kids. Speaking of, Us Weekly has another shady story about how Britney (or Jamie?) doesn't want to give Kevin any more money:
"Kevin seems to believe it's fair and much lower than what a judge would order based on her income," the Spears insider reveals, noting the singer recently wrapped a lucrative Vegas residency.

The pop star, 36, already covers their sons' expenses, notes the source, so "they believe this is nothing but a shameless money grab. Kevin hasn't had a full-time job in a long time. He just continues to sponge off Britney."

Though Spears cannot have full custody of the boys while under her dad's conservatorship, "she absolutely will not allow Kevin to take advantage of her," asserts the insider. "If he even dares to withhold her kids from her after asking for a child support increase, there will be hell to pay."
No, really, what kind of "hell to pay"? Because Kevin holds more cards than Jamie and Britney understand. Or maybe they do understand and that's why they're throwing slime at Kevin all over the place. Kevin has full custody. If he wants to stop allowing Britney to have any kind of visitation, that's completely his call. If Britney herself wanted to hire a lawyer to argue that she should have joint custody or visitation, she and her lawyer would have no standing because of her conservatorship. Ugh, why are the Spears peeps making this so dramatic? JUST PAY K-FED. The amount he wants is a drop in the bucket of Britney's fortune. Or it should be! Which is why I'm glad Kevin wants an audit.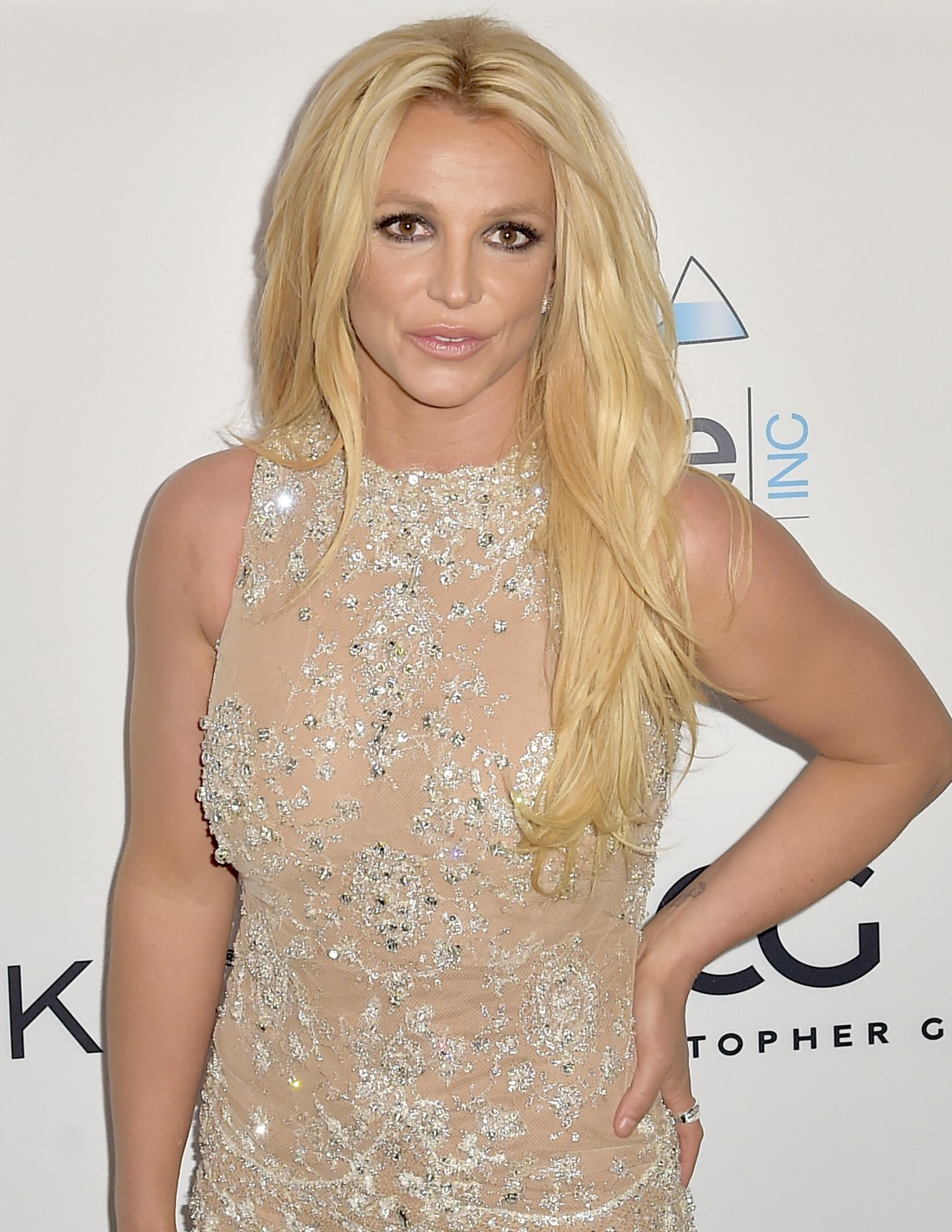 Photos courtesy of WENN.