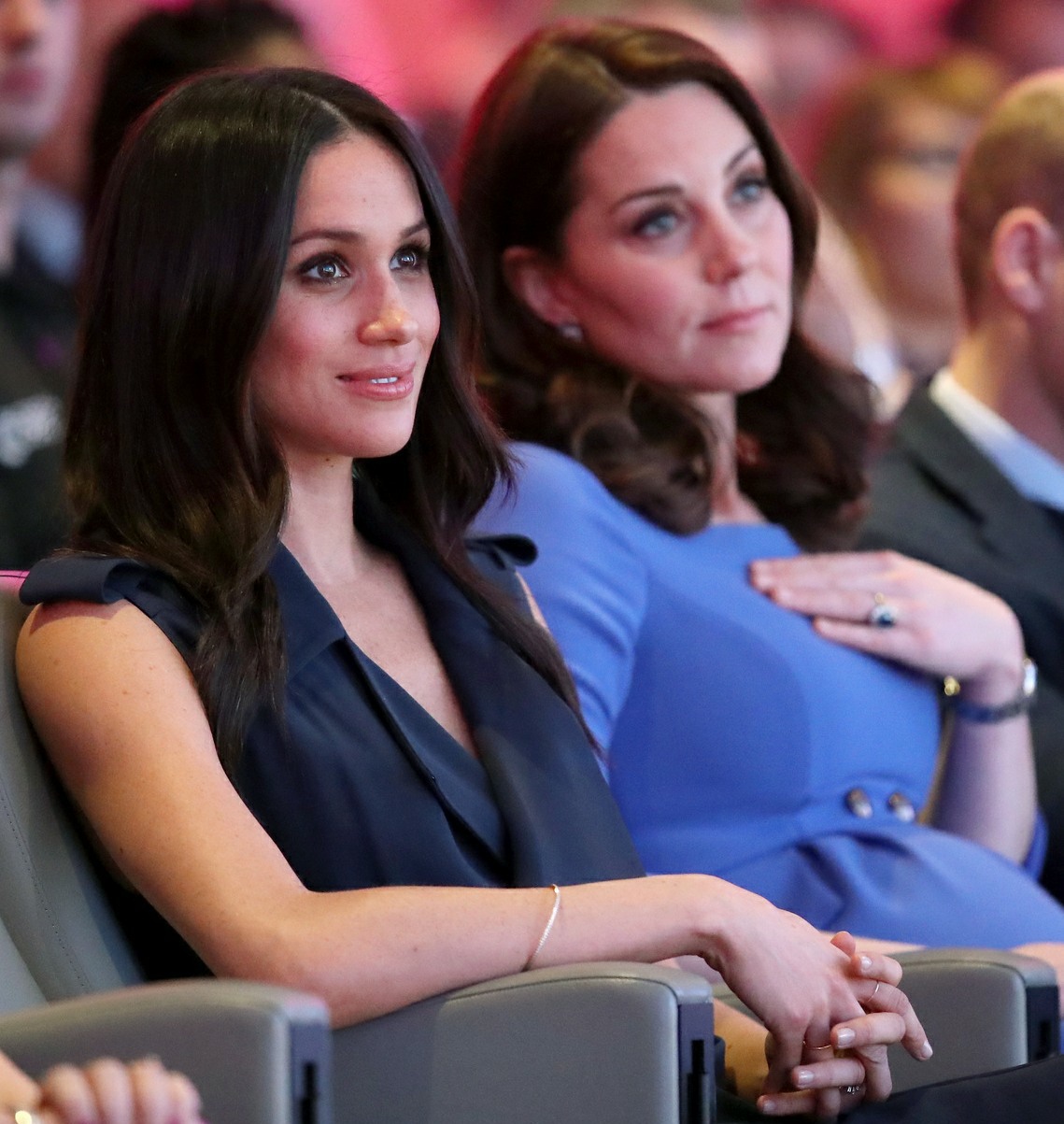 I hope you ladies and royalists like dumb stories about Meghan Markle, because we're going to be getting a lot of those in the lead up to the royal wedding in May. Today's dumb story is an Entertainment Tonight exclusive, and it's all about how the Duchess of Flashing is giving Meghan some "advice" about fashion and dressing-while-royal. I suppose there are people who will buy this story, but it's soooo dumb.
Meghan Markle isn't a member of the royal family yet, but she's already reinventing princess fashion. While the 36-year-old Suits star has been bringing her personal style to all her official royal engagements — messy buns and trousers — expect her evolving fashion to pay tribute to the late Princess Diana.

"Like Kate, expect Meghan to make the occasional nod to her husband's fashion icon mother," a source tells ET. "Both Kate and Meghan will no doubt honor Princess Diana with designs that reflect her likes and style."

Meghan is also getting advice from Kate Middleton, who according to the source "has also been advising Meghan about royal fashion, what protocol is expected and how she may have to adapt in the future. She has provided Meghan with names of some of the favorite U.K. go-to designers on everything from dresses, coats and the all-important British hat," a source tells ET. While Meghan will need to adapt to longer hemlines and cut back on sleeveless dresses for more conservative attire at royal functions, she has still charted her own path by going bare-legged instead of wearing the nude stockings favored by most members of the royal family.

As for Meghan's messy bun that everyone keeps talking about, well, there is no rule for royal hairdos. "There is no royal protocol for hairstyle. Kate often styles her hair in casual ponytail at more informal events, and Meghan's messy bun was an attempt to fit in with the young people she was meeting in a similar casual setting with Prince Harry," the source explains.
Kate has never met a royal protocol that she didn't bungle. In fact, Kate screws up so much that royalists tend to make up imaginary new protocols to justify her fashion missteps. Kate has gone without pantyhose too and the world didn't end. Kate used to wear her hair down and in her face at every event. She still wears her coat inside at event after event. She "forgets" to add weights to her dresses and skirts, so she's flashed people (and photographers) in nearly every country she's ever visited. Oh, and not to mention – Kate's style often sucks. If she's not clad in a Victorian doily, she's wearing a loose, flyaway miniskirt or ass-clutching jeggings. From the past few months, it seems more like Kate is taking style tips from Meghan, if anything.
What else? Us Weekly has a story about how Meghan is really broken up over the fact that so many of her distant Markle relations are so shady and they're all trying to sell her out. A source told Us Weekly, "Meghan is really worried about some these members of her family. She hasn't spoken to them in years. She's lost sleep over relatives who've screwed her over. It's the one thing she's struggled with most since meeting Harry, especially after the engagement." The source goes on to say that Meghan is "finding it really hard to trust people she meets now." Wait, why is she distrustful of NEW people? The people who have sold her out have been around for years – they are her half-siblings (whom she barely knows) and her former childhood friends. Ugh, poor Meg. I do believe that she probably does have a close circle of people she really trusts though.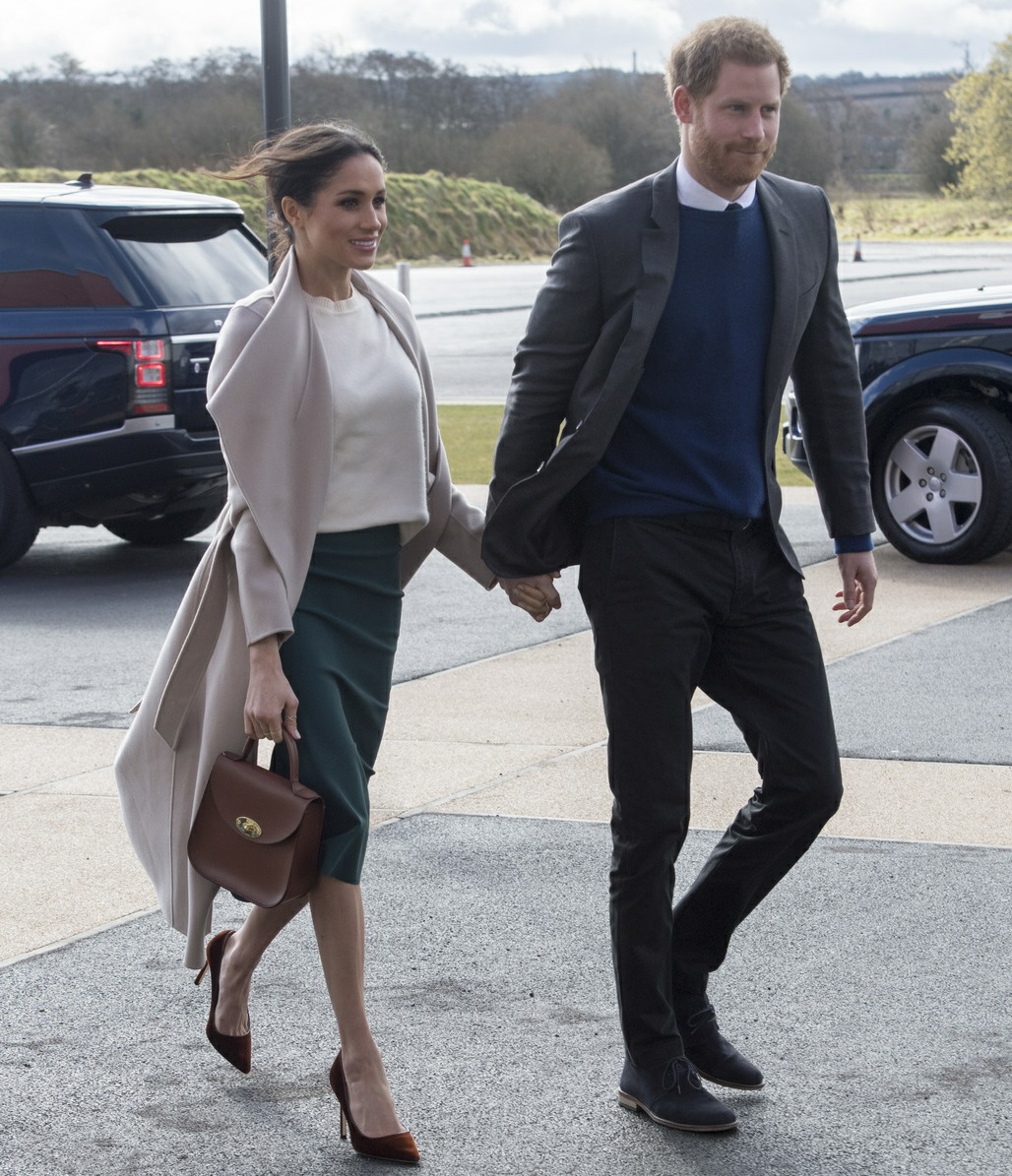 Photos courtesy of Pacific Coast News.