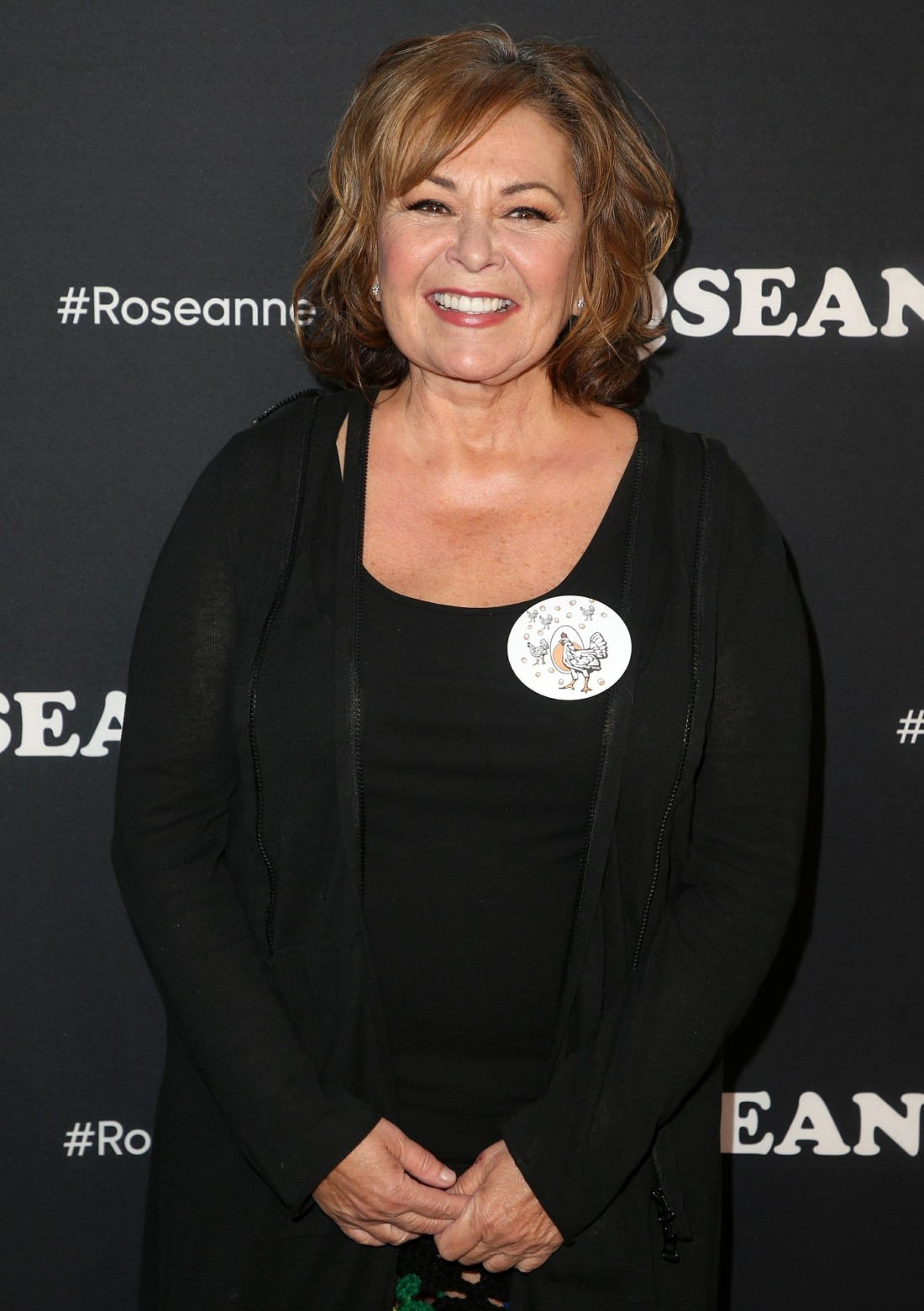 I've read some really great, thoughtful pieces and tweet-threads about why the Roseanne reboot feels so flat. After reading the immediate reaction on Twitter, it really did feel like this show is going to be the Deplorables' latest cause du jour. They like everything Roseanne Barr represents on and off the screen, the idea that she's speaking out as some kind of oppressed white working-class minority in the Rust Belt. Here's the thing though – the real Roseanne lives in California and Hawaii. The real Roseanne is rich. The real Roseanne is just an unhinged bigot and loon. And that's the thing: in many ways, she really IS the archetypal Trump voter. The New York Times would have you believe that Trump's electoral victory was about the economically oppressed white folks. It never was. His electoral victory was always about bigotry, stupidity, hypocrisy, hatred, jingoism and misogyny. The subtext became text and middle class and wealthy white people voted for him in droves because of that. And that's what Roseanne Barr represents. Roseanne spoke with People Mag. Some highlights:
She doesn't regret anything: "I'm smarter now. If I was as smart then as I am now … well, that's not possible. I don't regret anything. All those good stories, it all brought me here."

Why the 'Roseanne' reboot talks about politics: "It's important to talk. Now, it seems like every topic is being discussed, and I'm happy with that."

She voted for Trump to "shake up the status quo." "I think we need to converse more, but more than anything we need to get involved and run our government for ourselves instead of sitting back and wanting somebody else to do it. Even voting isn't enough. You have to be involved. I talk about this with my grandkids – you have to get in there and get your hands dirty if you want things to go the way you want them to go. We're lucky in this country that we can do that. We can really get our hands dirty and put our big collective shoulders to the wheel and change and fix things. I think that's what's exciting about our country right now."

People are mad about Trump & that's good: "People are mad. But just being mad doesn't do anything. You're just a toad. But if you're mad and that propels you to get involved to run for office — that was a lot of the reason I ran, just to show other grandparents. We're the most educated, rich generation that ever was, so if we can't do it, nobody can. I like to see that."
I don't understand why so many Trump voters continue to say such vague statements about why they voted for him. Like, you voted for him to "shake things up" and now that everything is a gold-plated dumpster fire, you're shrugging and saying "well, I never said changing the system was going to be easy!" No, that's what Trump said – he was a snake oil salesman and millions of morons (white supremacist morons) bought the snake oil, believing that the oil would cure them of immigrants, black folks, liberals and women's rights. And all of the sh-t that needs fixing? A) Trump isn't going to fix it and B) it will take decades to undo all of the damage the Trump presidency has done. The Deplorables aren't "fixing" sh-t.
As for the show – Roseanne debuted to massive ratings. So no, it probably won't be canceled anytime soon. The Deplorables are making it their own must-watch TV. And that should tell you everything you need to know about the show. This too should tell you everything you need to know: Donald Trump personally called Roseanne to congratulate her on the bigly ratings. The last time he called to congratulate someone, it was Vladimir Putin and Trump's security briefing had "DO NOT CONGRATULATE" written in all-caps.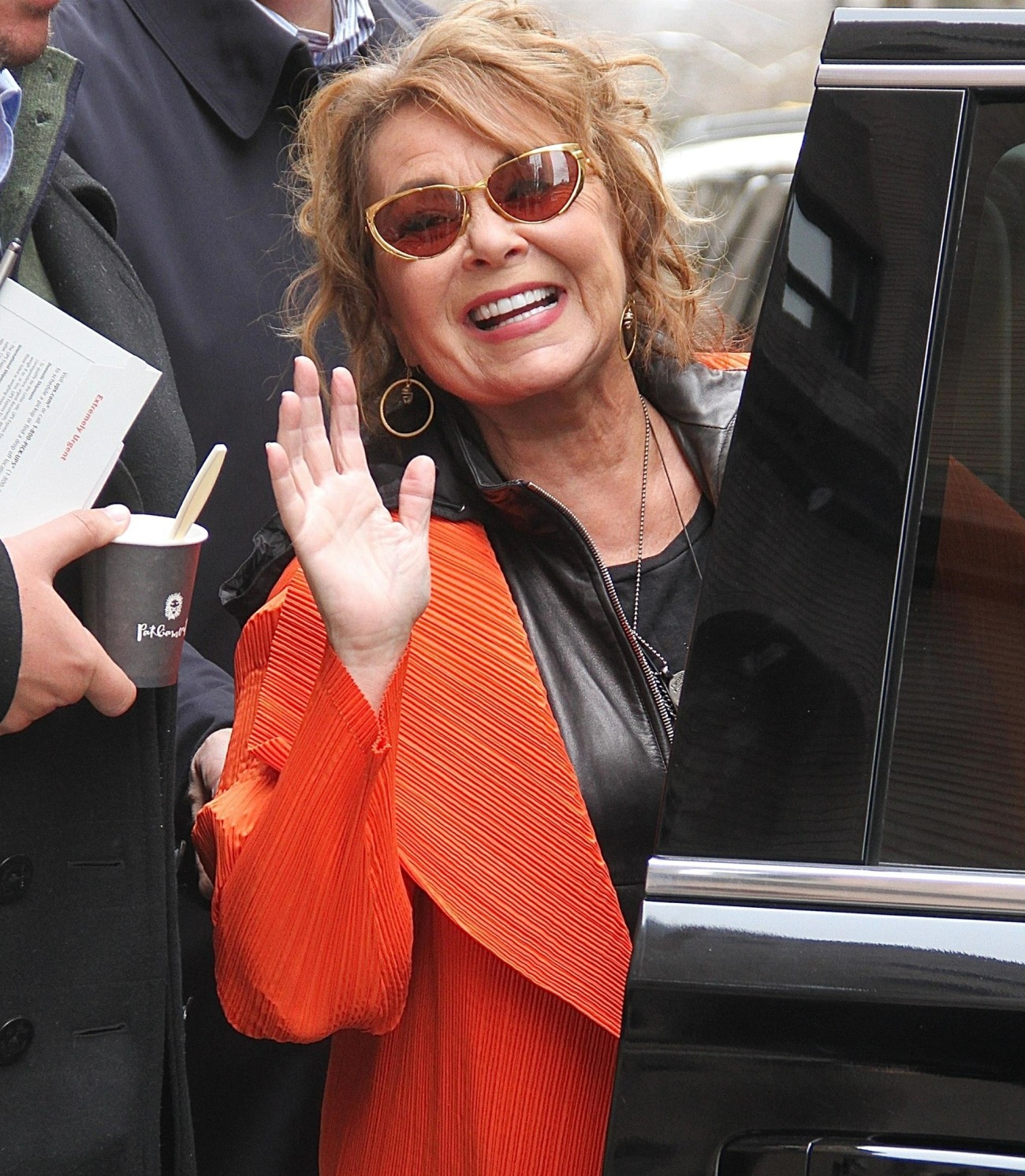 Photos courtesy of Backgrid.