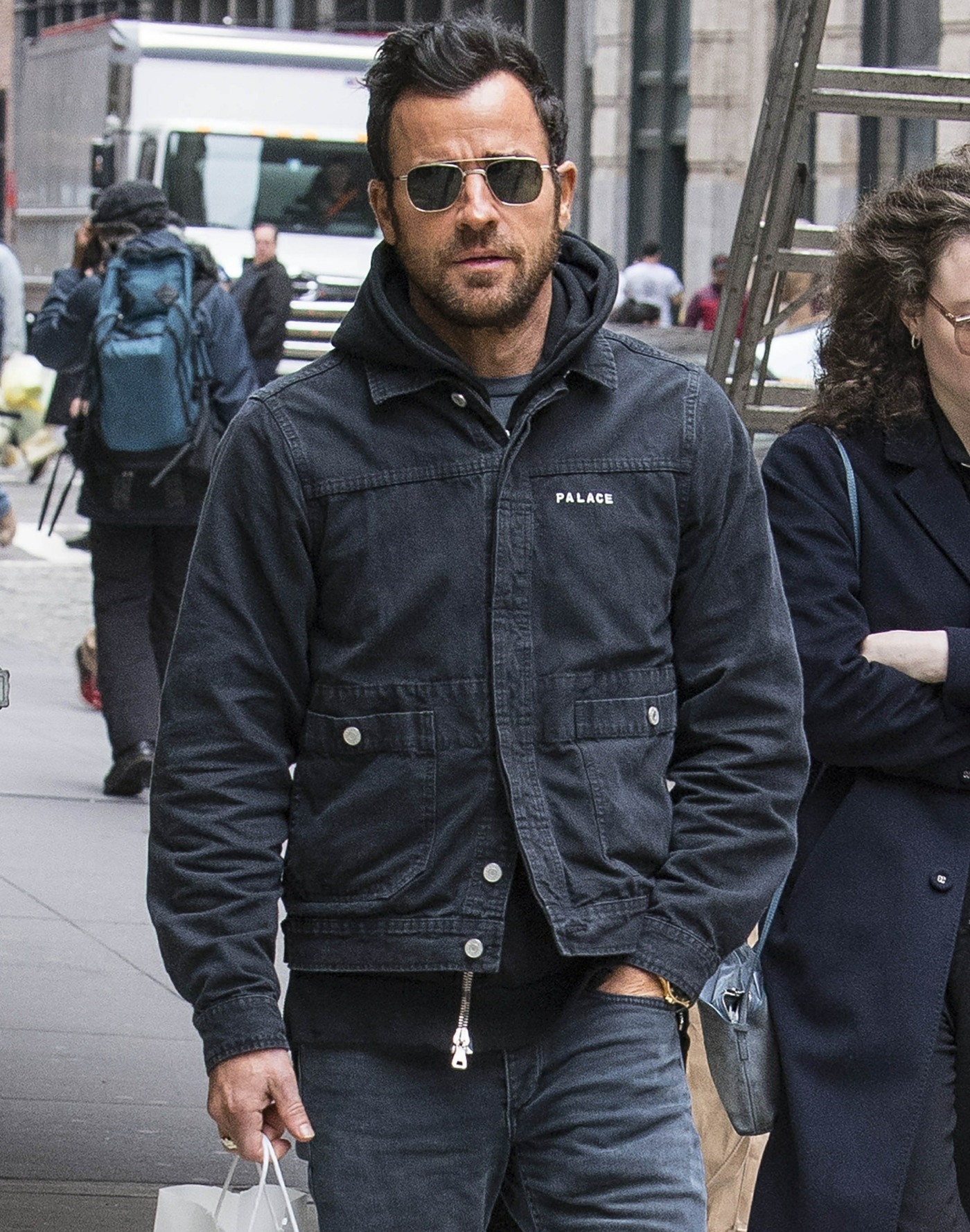 By now, I hope everyone knows that only New York can contain Justin Theroux's edginess. Edgy Justin can only be Edgy when he's in New York. So that's where he's been since separating from Jennifer Aniston: he's just been in New York, with one detour to Paris for the Louis Vuitton show a few weeks back. He hasn't been photographed with Petra Collins yet, but I bet that's coming. Perhaps Terry Richardson will shoot them for a magazine spread! But in the meantime, Justin and Jennifer are both in some kind of weird holding pattern – the tabloids are just emphasizing how little drama there is and how their split was basically like "meh." We've already learned that Jennifer is "fine." And now we're learning that Justin is "enjoying his new single life."
He's a man about town! Despite announcing his shocking split from Jennifer Aniston a little over a month ago, Justin Theroux is really "enjoying his new single life," a source tells E! News.

The insider says that the 46-year-old has been keeping himself busy entertaining since he separated from his famous wife of over two years.

"He's been hosting and attending a lot of different friendly gatherings," said the source, adding that the actor "is trying to keep himself around friends a lot more than he used to—he's not at home thinking about his divorce." The insider also said that the actor is working hard to "stay busy" and "stay happy."

The consummate New Yorker is also loving being back home, says the source. "Justin loves New York City and has been spending a lot of time at his apartment readjusting to this new phase of his life."

Recently, Justin hosted a small private dinner in NYC for one of his good friends, Carlos Quirarte, owner of Le Turtle, in honor of the restaurateur's new venture, Sub Turtle. Last Friday, around 20 close friends, including Amy Sedaris, dined at the restaurant. The source says that, "Justin was in a great mood and was mingling with everyone during the cocktail hour." The insider added that The Leftovers star mostly talked to Sedaris, a longtime friend, throughout dinner, which had Casamigos tequila and Casamigos cocktails for guests. A rep for the actor declined to comment.
First of all, Justin was "enjoying his new single life" before they even separated – he had been living in New York for months, and he was allegedly seeing other women, which means there's probably very little he needs to "readjust" to. Second of all, what's with the undercover ad for Casamigos tequila? Why is George Clooney involved?!? Is Justin trying to get George Clooney to be on Team Edgy?
Also: it seems as if Justin has some mysterious little PR elves working on his behalf, because People Magazine had a similar story:
Justin Theroux is settling into his life as a newly single man. The actor, 46, has been sticking to his normal routine since announcing his split from Jennifer Aniston last month.

"He's just doing his thing," a source tells PEOPLE. "He eats at the same time, goes to the same places, hangs with the same people."
"He eats at the same time, goes to the same places, hangs with the same people." But isn't that criticism of Jennifer Aniston? That her life in LA is super-boring and she just does the same thing all the time, eats the same food and hangs out with the same people and does yoga and eats chicken salads? It seems Justin is as much a creature of habit, it's just his habits are edgy and in New York.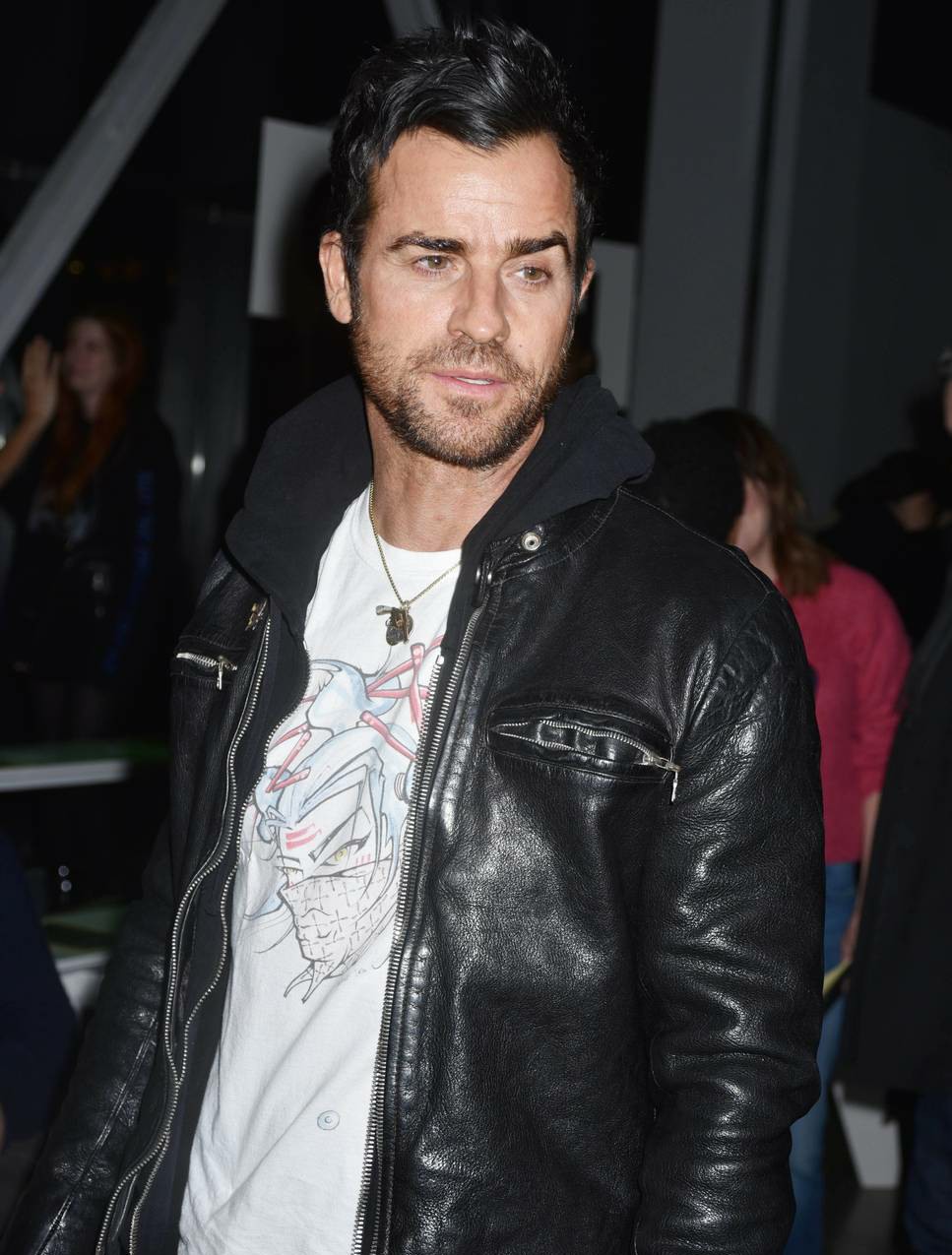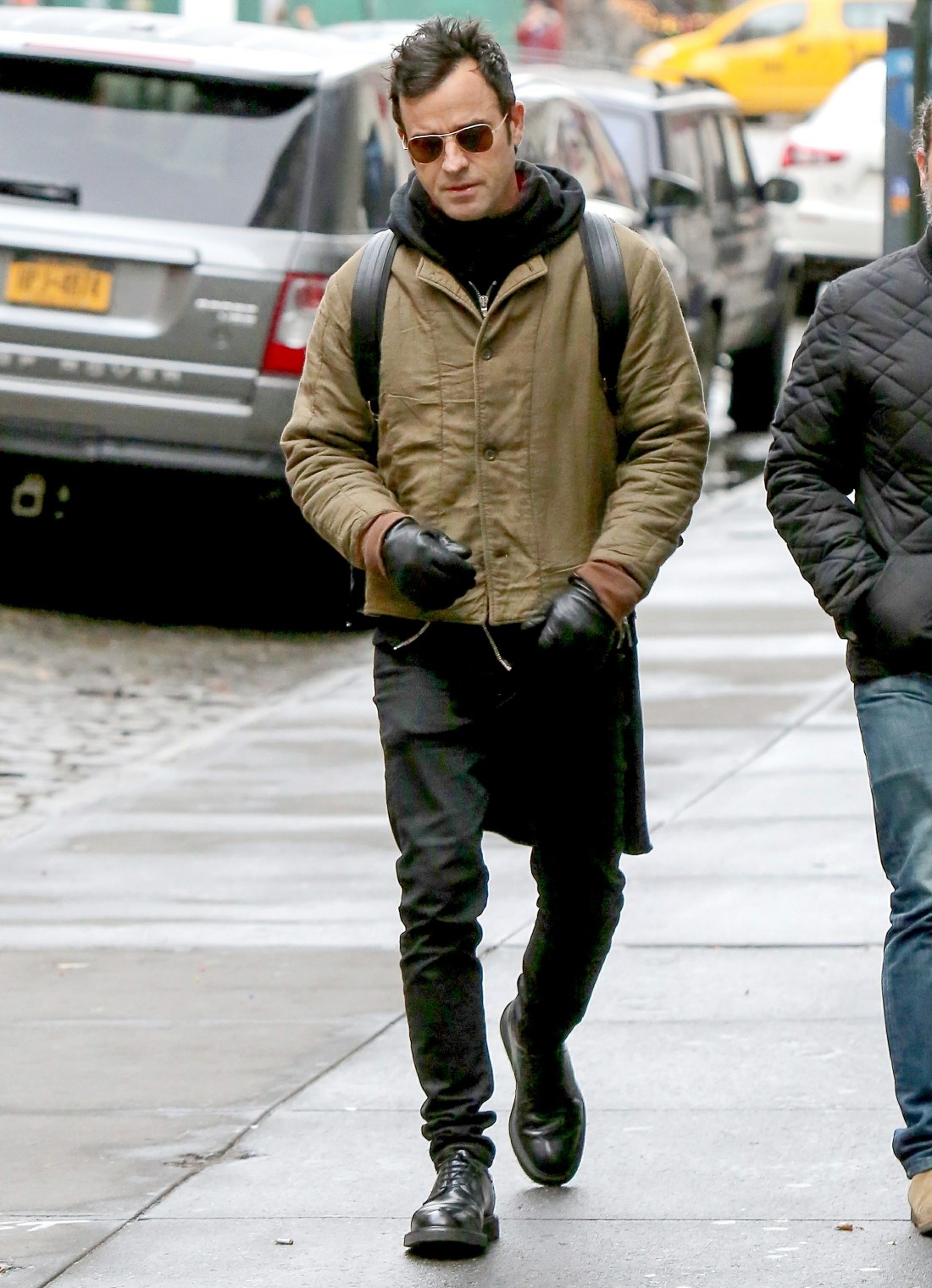 Photos courtesy of WENN, PCN and Backgrid.