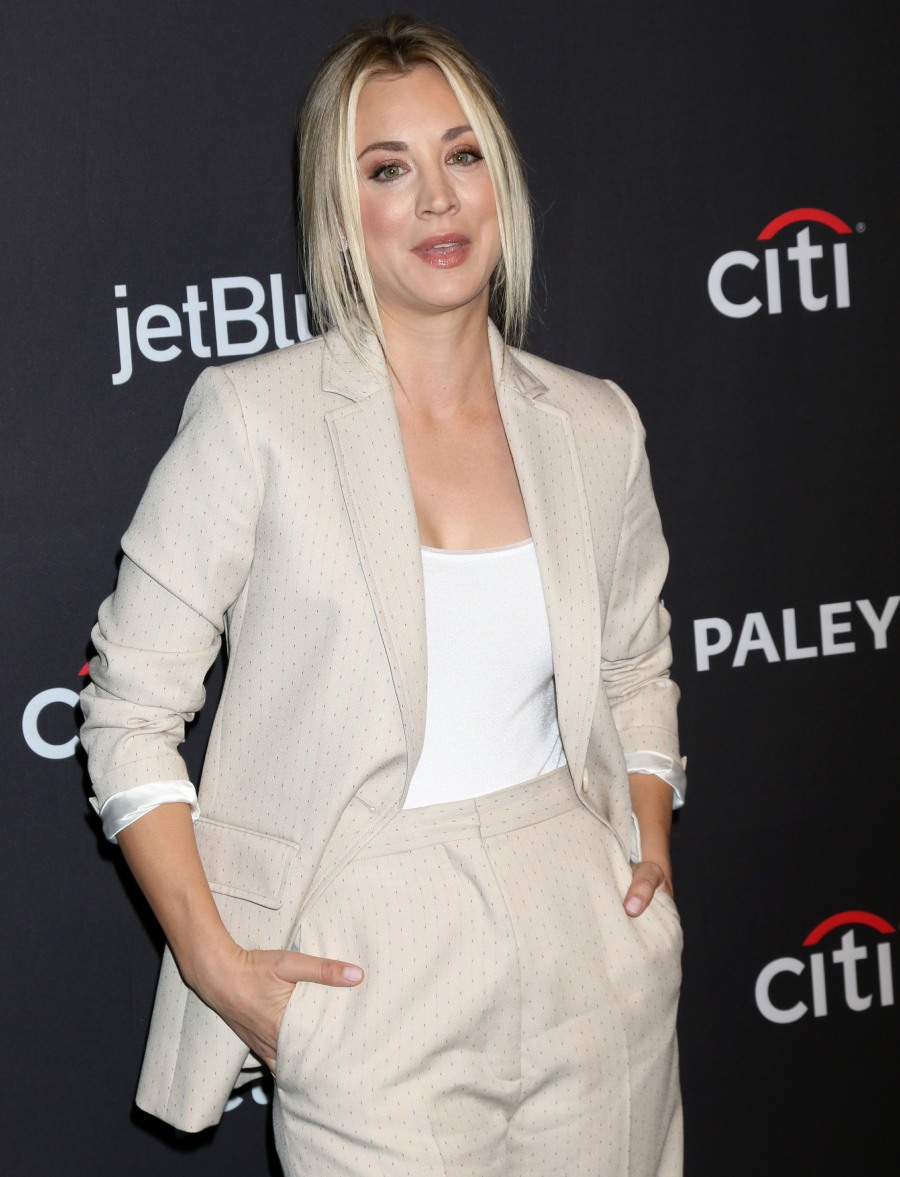 Vogue has a new video feature, apparently. It's called Sad Hot Girls, wherein a well-known hot girl tells a funny story about something sad, I guess. This week's Sad Hot Girl is Kaley Cuoco, and I'll admit it, I found this video to be pretty charming. Her sad story involves a boyfriend she had when she was 19 years old and very new to LA. She never gives the guy's real name – she calls him by an alias, John – but she says that we would know who he is and that we would "die" if we found out. She also says the guy was very hot and they had a lot of very cute, inexpensive dates at first. But then everything changed as soon as they started going on more expensive dinner dates. Mystery Guy John always insisted on paying for the meal… but he was a lousy tipper. Here's the video:
She sets the scene by describing herself at the time as a "sweet wide-eyed 19-year-old… I was just starting to make a little money and starting out when I met a guy – a hot guy." She goes on from there:
"…He wanted to take me on a really nice romantic dinner date. It was kind of a surprise and I was so excited because we hadn't really done this yet. We had this great dinner, we got along and the conversation was great,' she shared. Kaley even offered to split the bill with him but he was insistent on paying but when the bill finally came he started looking at it seriously while squinting before closing the bill back up without putting a card down or paying. He then took his phone out and began multiplying an eight per cent tip which is when she said a light-bulb went off and she realized, 'Oh my god. He's cheap. He's a bad tipper,' she said with shock.

She describes that she grew up with great parents and despite not being rich, her father would always tip people which she learned to do in her own life.

'I knew I had to be with a guy in the future who was the same because I was that way,' she admitted. So when she saw John act horribly at the restaurant she recalled thinking to herself, 'This can't be. How would I ever introduce this guy to my dad?'

When they would go out she said she would make up lies like, 'Oh baby I left my sunglasses inside,' before running back inside to tip people.

'I just didn't know how we could progress and I think he started to think I was a little bit crazy too and losing my mind. He's thinking I'm crazy when I'm trying to cover his cheap tracks! People thought he was so generous but I was going broke,' she joked.

Everything ended when John met her family for the first time and took them out to dinner, grabbing the check at the end saying he'll pay.

'Oh my god yea I bet you're f*****g taking everyone out tonight. $600 bill you're going to leave $13 – I was horrified,' Kaley raved. 'I can't let my dad who my dad is like my idol, see my cheap boyfriend. That's what it was. My cheap, hot boyfriend and my dad doesn't care if he's hot, my dad cares if he tips. I couldn't ever admit to my dad that that's who this guy was. I wouldn't have been able to live with myself, no matter how hot he was,' she confessed.
The Daily Mail did some digging into Kaley's past to see if they could figure out who she was dating when she was 19. I didn't recognize any of the names they came up with – like, a musician no one has heard of, and a soap opera actor who is probably well known to soap opera-watchers, but not a household name. Kaley definitely makes this guy seem like he's a household name. Who could it be? This would have been circa 2004, for reference. I'm saying… it's NOT Tom Cruise (who was single-ish then). Someone in LA, though, definitely. Ryan Gosling? I can't believe Gosling would be a bad tipper. You know what name I kept thinking about though? Leonardo DiCaprio. Was he still dating Gisele back then? Perhaps. But it definitely could have been someone in Leo's P-ssy Posse, right? Tobey Maguire? I had to double-check – Tobey started seeing Jennifer Meyer in 2003, so he probably wasn't seeing Kaley on the side. Plus, we already know that Tobey is crazy-cheap. WHO IS IT? Sh-t, maybe it is Tom Cruise.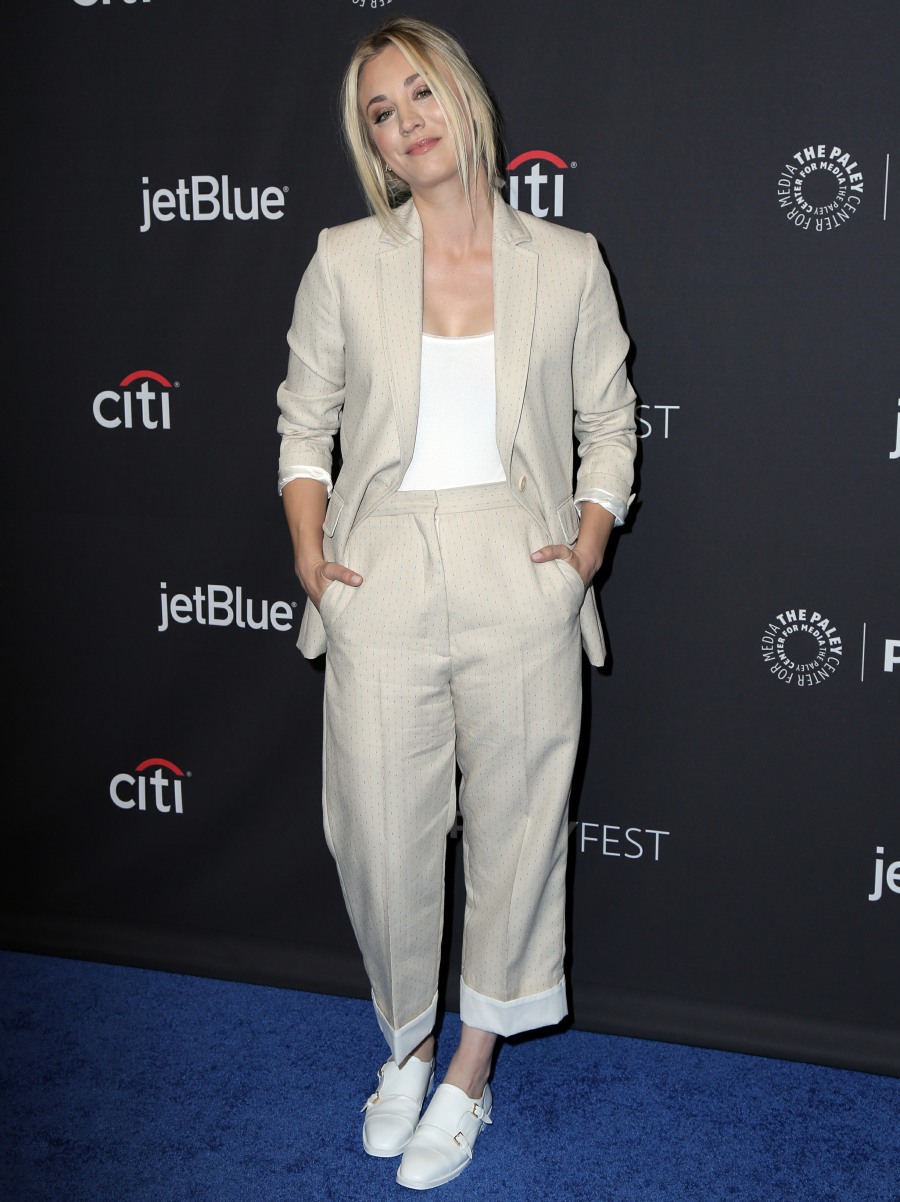 Photos courtesy of WENN.