Another classic movie duo could be returning to the big screen, hopefully not ruining any childhood memories in the process. 29 years ago, we were introduced to Bill S. Preston, Esquire and Ted "Theodore" Logan in the cult, time-traveling comedy Bill and Ted's Excellent Adventure. During a reunion of stars Alex Winter (Bill) and Keanu Reeves (Ted), the topic of a Bill and Ted 3 came up. Both parties are definitely interested. Could this be the reunion we've all been waiting for?
Alex, 52, (fun fact: his wife is Ramsey Naito, one of the producers of the Oscar-nominated animated film Boss Baby) and Keanu, 53, (fun fact: he's making me feel old right now), along with Excellent Adventure screenwriters Chris Matheson and Ed Solomon, spoke with Entertainment Weekly for their "Untold Stories" issue and more than hinted that the Wyld Stallions were about to embark on a reunion tour.
After the success of Adventure and its sequel, 1991's Bill and Ted's Bogus Journey, a third movie was discussed, but got trapped in "development hell." Ed told EW that the script for this third film is a priority. "We wanted to get it right. We wanted to have it be something that we — all four of us, Chris and I, Alex and Keanu — could stand behind, and know we're doing this for the right reasons."
That script, Bill & Ted Face the Music, is set after Excellent Adventure, after the duo's phone booth traveling mentor Rufus, played by the late, great George Carlin, tells them they will compose music that will turn the world into a utopian society. Chris explained the plot as, "You're told you're gonna save the world. And now you're 50 and you haven't done it. Now they're married, and it affects their marriages, and it affects their relationships with their kids, and it affects their everything."
Middle-aged Stallions? An interesting prospect, no? There's lots of potential pathos in this scenario. Keanu pointed out, "Everybody's a little older now. A little afraid." Alex added, "There's certain comparisons. A rock band that never goes to the place it thought it was going to get to. Having that moment in their life of going: 'Do we try to get there, or give up the dream?'" Ed probably said it best when he described the new film as, "I think it's kind of like A Christmas Carol with Bill and Ted. Looking at their lives, and really kind of rediscovering what they're about."
Even though nothing is 100% official, things are looking good. Ed confirmed that Steven Soderbergh is one of the producers and Alex confirmed that Galaxy Quest director Dean Parisot is set to take the helm on this new project. As someone who never turns the channel when Galaxy Quest comes on, I am delighted about this piece of news.
It seems I'm not the only one who is delighted about this news. Keanu told EW, "I love the characters so much," adding, "You can't go wrong with: 'Be excellent to each other.' And: 'Party on!' I mean, it might actually be the beginning, one of the first examples of contemporary modern apocalyptic art." Alex chimed in with "Now we have to make the third one. Before the apocalypse!" I completely agree. Let's make this happen.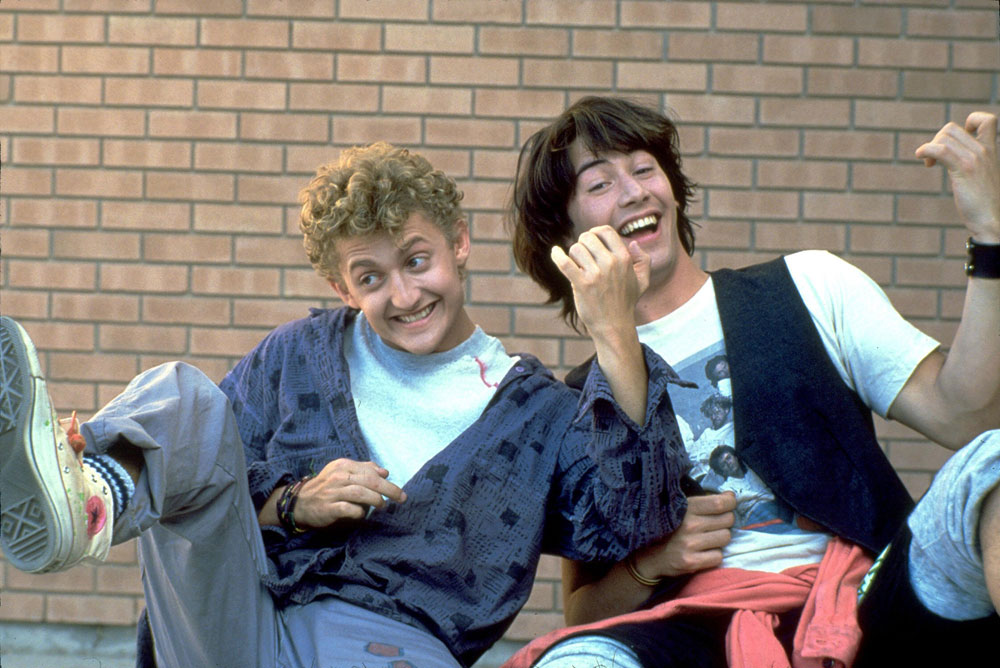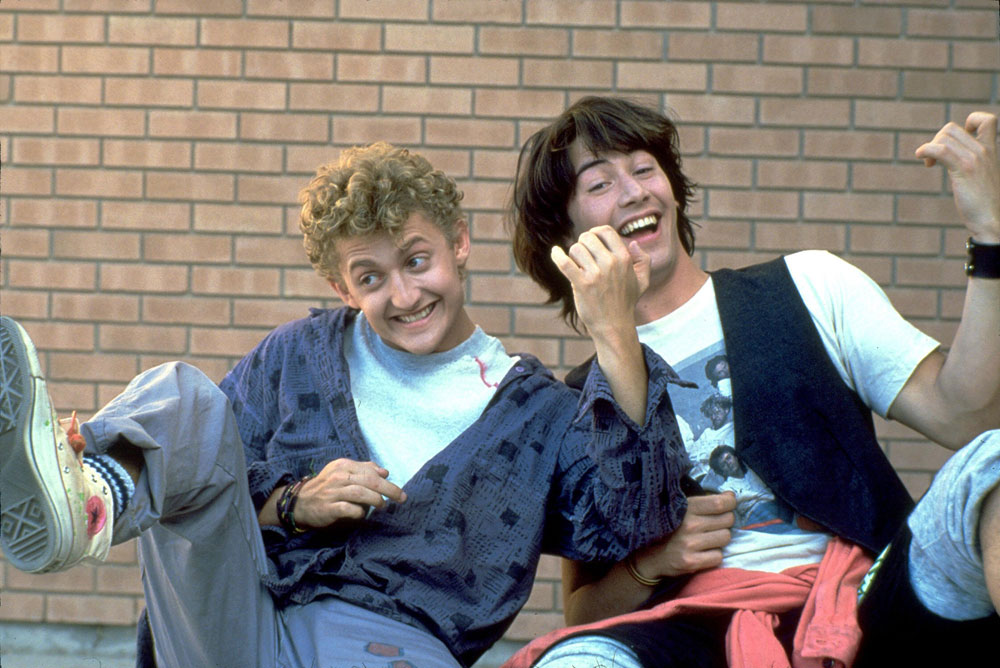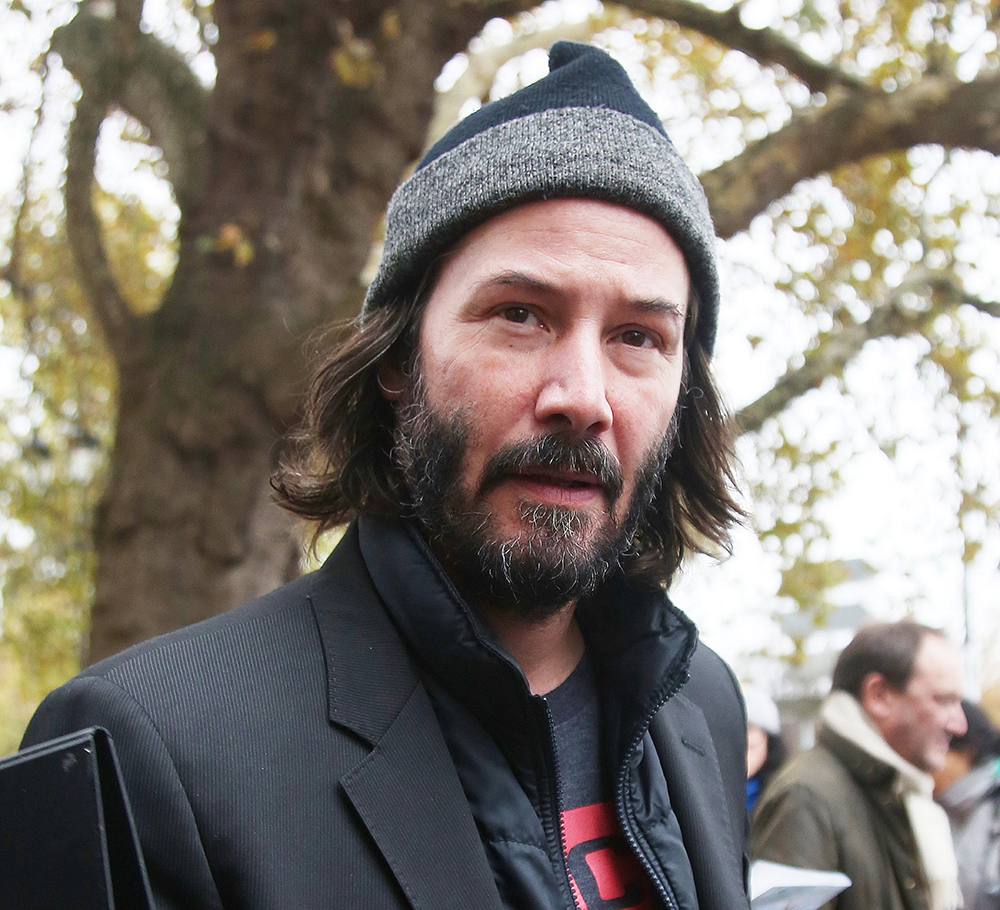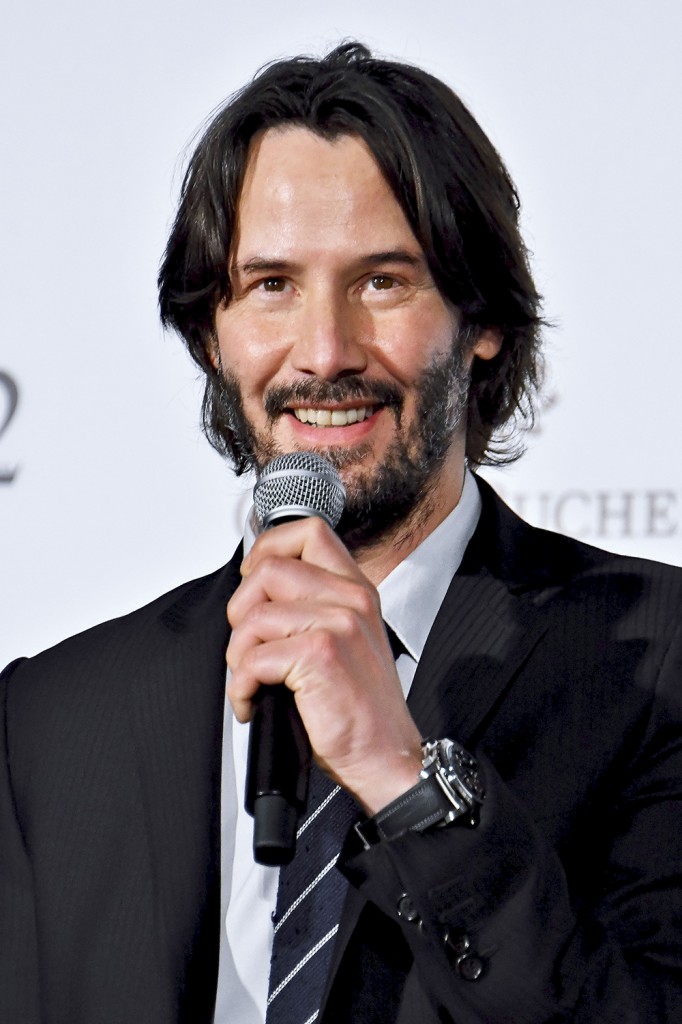 Photos: Getty Images, WENN.com