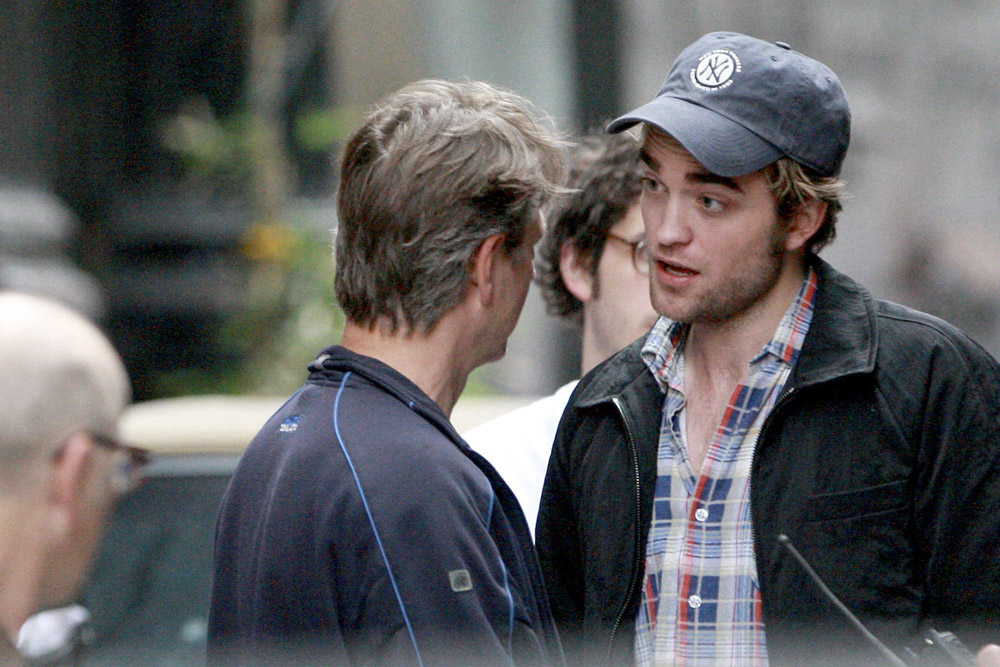 It looks like poor little Robert Pattinson got torn limb from limb by either A) An angry mob of Twihards pissed that he's cheating on Bella with that Lost sk*nk or B) True Blood's Stephen Moyer, who just called Pattz a "p-ssy" in next month's Marie Claire. Actually, Pattz's bloody photos are fake – I mean, the blood is fake, it's all for the movie he's doing, Remember Me.
True Blood's blood-suckiest vampire Stephen Moyer is Marie Claire's "2-Minute Date", which is kind of a cute way to profile a celebrity. Moyer plays Bill Compton "the ruggedly handsome 173-year-old Southern vampire". And when Moyer does call Pattz a p-ssy, I think he's talking about the character of Edward, not really Pattz. Well… I don't know. It could be either/or. Here are the best little snippets of the Marie Claire piece:
Bill's very gentlemanly, asking 'May I visit with you at your home?' It's a sentimental, old-world kind of courting," explains Moyer.

[However]… all that gallant wooing is underscored by a twisted sexuality.

"It's about being courted by somebody who could rip your arteries out," Moyer says.

On kissing on-and-off screen love Anna Paquin: "I keep my mouth open and let her probe around the sharpness of the [fangs]… which is quite erotic."

As for the competition, Twilight's toothsome Robert Pattinson, Moyer simply says: "He's a p-ssy! He's the slim-Fast, Diet Coke of vampires."
[From Trueblood.net]
Oh no, Vampire Throwdown! I would love to see Moyer (who I think is hot) throw down with Pattz (who I think is lovely, but rarely sexy). Pattz does seem sort of p-ssy-esque, but you what? Not every guy has to be some ultra-macho dude. And I definitely don't like the way Moyer disrespected my Diet Coke. What does that make Moyer? The "Coke Classic" of vampires? Puh-lease.
Here's bloody Robert Pattinson on the set of his latest film "Remember Me" in New York yesterday. Images thanks to BauerGriffinOnline.