Embed from Getty Images
Most of you will know who she is, but for those of you wondering, Leighton Meester, 31, is one of the former stars of Gossip Girl. After that series wrapped she did a handful of movies, mostly indies, and was on a series on Fox last year called Making History, which lasted for one season. (She also put out an album in 2014.) Leighton married actor Adam Brody in 2014 and they have a daughter, Arlo Day Brody, who turns three in August.
Anyway Leighton recently went from her brunette hair to blonde and she definitely looks different. She posted the photo below along with the details of her hair treatment.
Given all the Nexxus hashtags, this looks sponsored, but the way Leighton's colorist explains it to E!, Leighton came to her with a photo of Jayne Mansfield. It's implied that it was Leighton's idea and that she asked for that specific color.
"Leighton had a few different inspirations ready to show me and we used a picture of [Mariska Hargitay's mom] Jayne Mansfield as the main inspiration," Leighton's hair colorist Aura Friedman shared with E! News exclusively. "She had a lot of pictures of the old Hollywood platinum blond as inspiration for the color."

In between the bleaching and toning process, Aura says she did an Olaplex treatment followed by a Keraphix treatment, which is a new product from Nexus.

Aura, who works at Sally Hershberger Salon in New York City, says it took about four to five hours to complete. And yes, everyone was thrilled with the end result.

"It was so much fun. We had a lot of fun doing it. I think we all are extremely happy with the results," Aura shared. "It's stunning on her."

While we don't know what husband Adam Brody's reaction was to seeing the new style for the first time, Leighton did think "he was going to be very excited about it," Aura said.
I would say five hours is outrageous, but I've gone from red to blonde and it took that long. My colorist had to do a couple of processes on my hair to get the shade right. That said, I don't think this is flattering on her. Leighton had highlights before, here's a photo of her from January of last year. She's so pretty!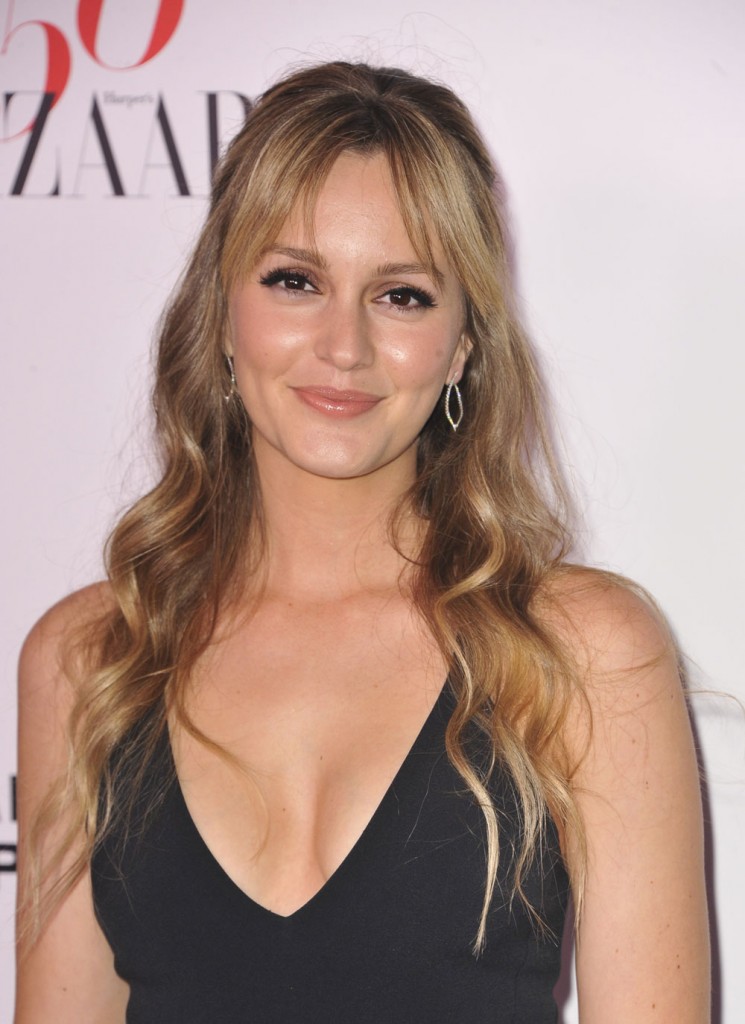 Wikipedia has this photo (below) taken by E!'s Kristin Dos Santos in 2009, and she looks a little more like herself here. I definitely prefer her as a brunette, these highlights are too visible.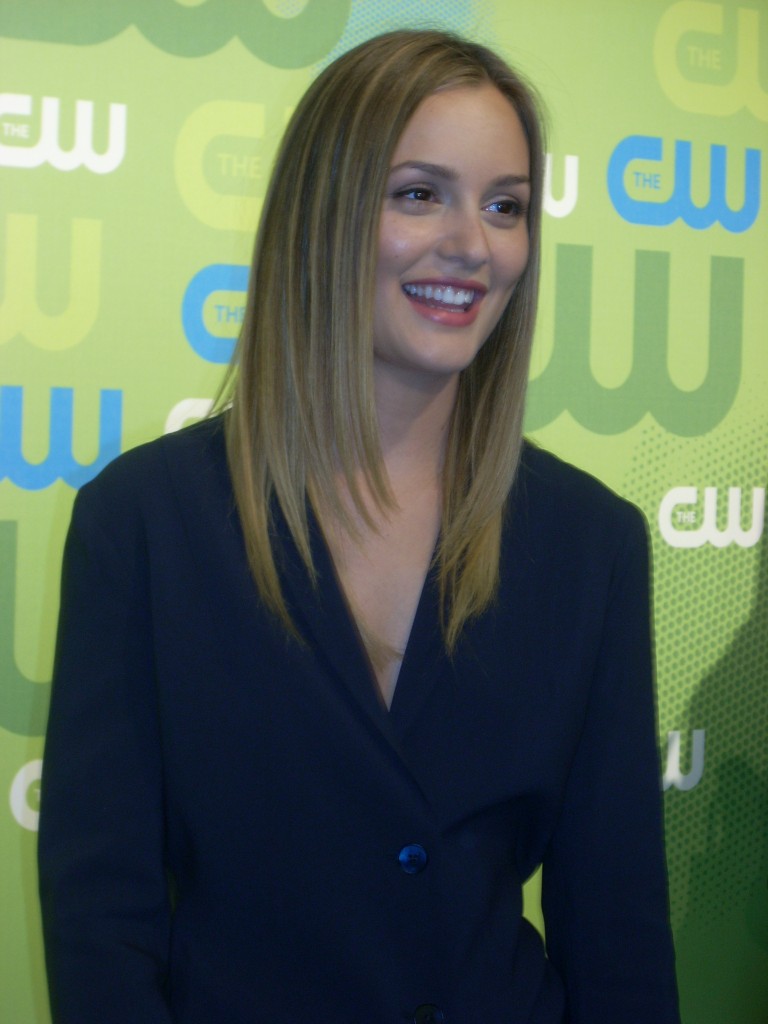 Usually when I switch up my hair radically it's due to something that's going on in my personal life. My hairdresser told me that when women come to him with dramatic change requests he tries to talk to them to make sure they're making the right decision. Sometimes people just want a change though, especially during a new season like spring or fall. When will spring get here? I'm so ready for it, I'm definitely getting highlights.
Here's Leighton last summer and fall. She's more striking as a brunette.
Embed from Getty Images
In February of last year: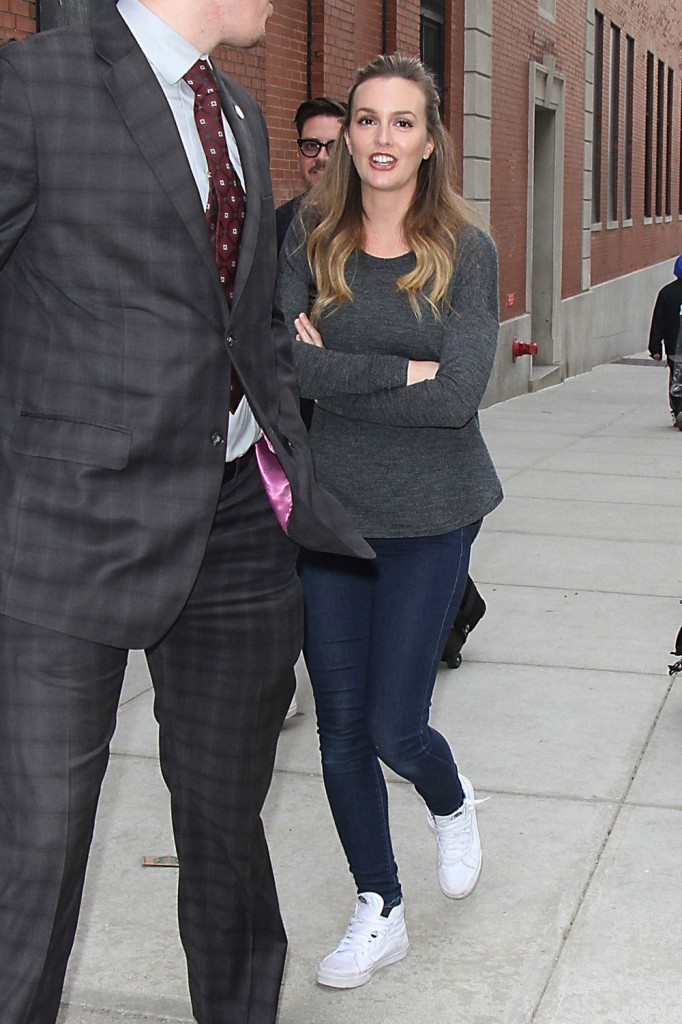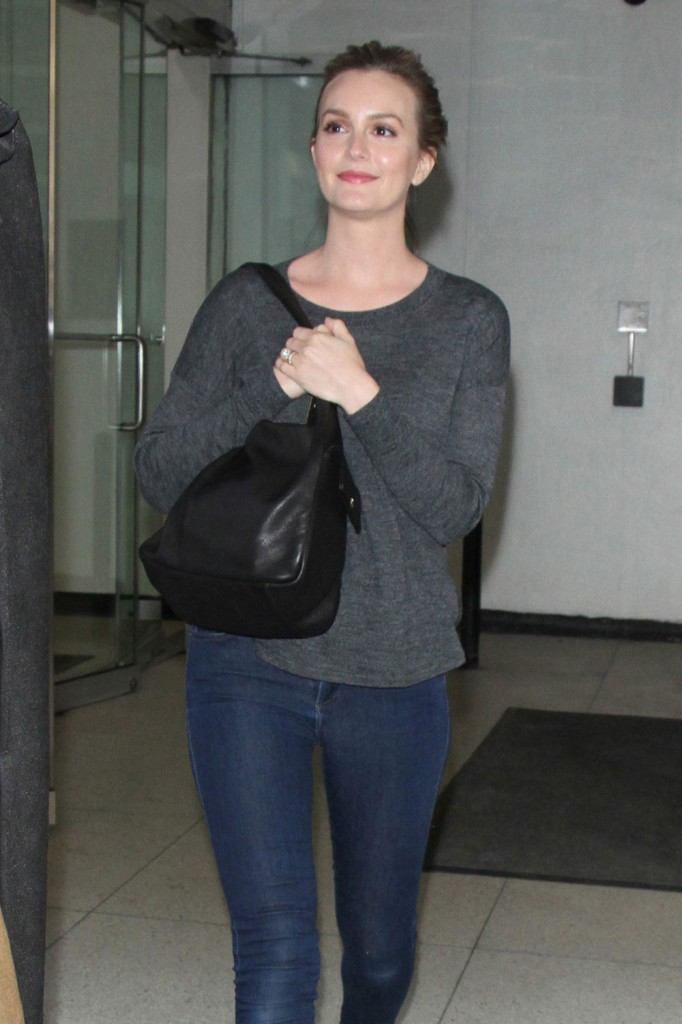 Photos credit: Backgrid, Instagram/Leighton Meester, Kristin Dos Santos/Wikipedia