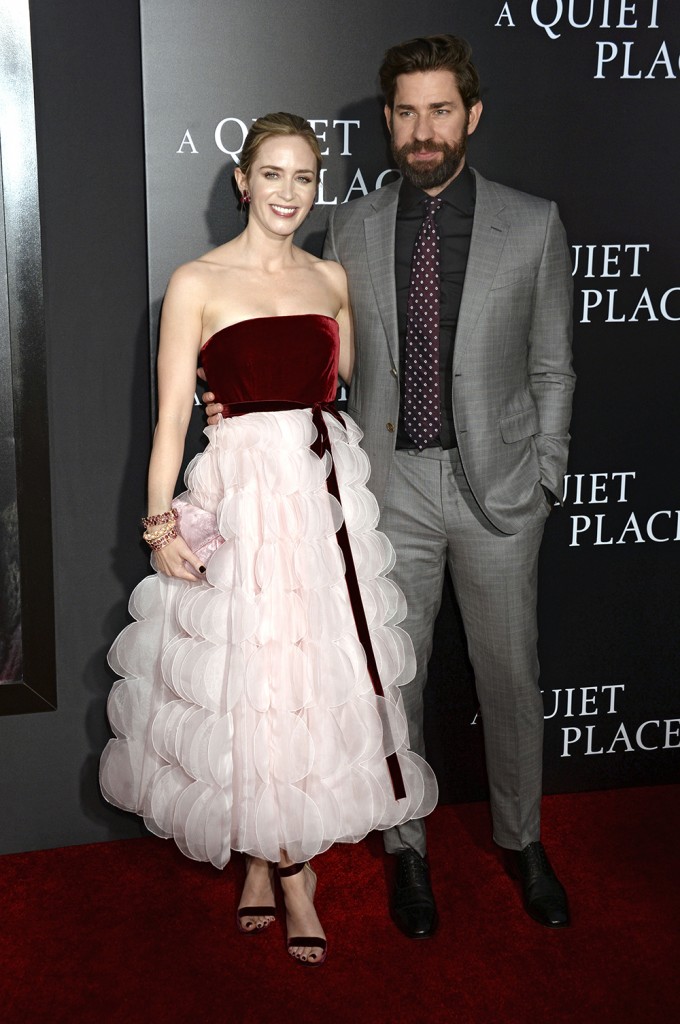 I think John Krasinski and Emily Blunt make an adorable couple. Of course, that's just me. It seems a certain British customs agent would beg to differ though.
John, currently promoting his new horror flick, A Quiet Place, popped by The Tonight Show on Tuesday. The 38-year-old actor co-stars in the movie with his lovely wife. When he mentioned her name the audience cheered, which led John to admit "I married up, and don't I know it," adding "They don't have to tell me; the customs agent in London did."
He went on to relate an incident that occurred when he went to England to visit Emily on the set off her Mary Poppins reboot, which I really hope is going to be good. He recalled, "It was going great, the customs, the whole experience. And then I hit this guy who was about my age. He looked like he was ready to get a little surly with me."
John continued, "He said, 'It says here that you're an actor. Would I know you from anything?' And I went, 'You know, we redid the U.K. version of The Office." Apparently, that was the wrong answer, as John joked, "Strike one! He was like, 'Oh, you took what we did, perfect.'"
If besmirching the memory of one of the UK's most beloved TV series wasn't enough, John continued, "And then he says, 'Who are you visiting here?' And I was like, 'My wife.'" The conversation could have ended there, but, of course, it didn't. The agent pressed on. As John recalled, "He says, 'Oh, is she an actress? Would I know her?' And I said, 'I don't know man, her name's Emily Blunt.' And he goes like this, 'You? You married Emily Blunt? Go. Just go.'" The agent angrily stamped John's passport and off he went. He sure spins a heck of a yarn, but you really should watch the video to get his patented "Jim from The Office" facial expressions.
It seems like John could kind of identify with the agent, as he himself couldn't appreciate his wife any more. He told Jimmy, "I've always been the biggest fan of her, but not until you're in the room when she does what she does do you know why she's so phenomenal." And, after working with her on A Quiet Place, he gushed, "She's unbelievable. The most talented, powerful…kindest person. She makes everyone around her better. So honestly, that was my experience." He said that working with Emily was "the best experience ever", so much so that he said he's "retiring," adding, "Once I work with her, I'm done."
John was kidding about retiring, but he may want to continue working with his wife on future projects. A Quiet Place currently has a 98% positive score on Rotten Tomatoes and has been receiving critical raves. It's great that a couple can work so well together and make what appears to be a great movie. I know I'll be seeing this one.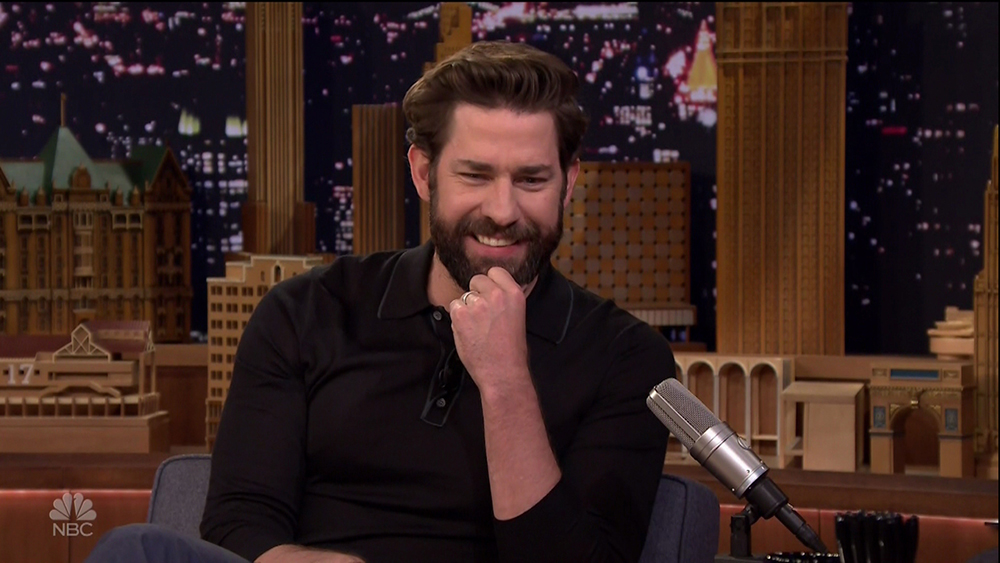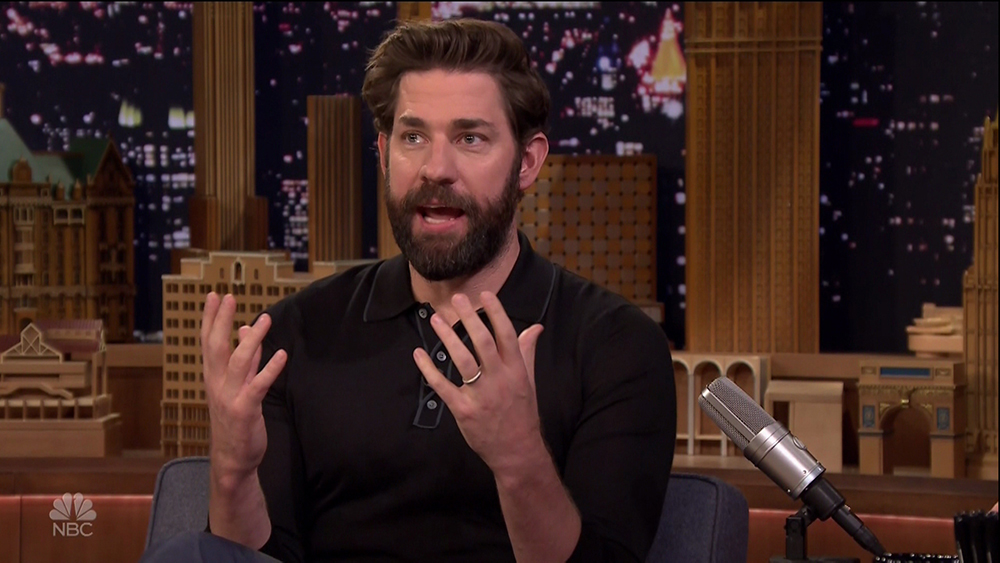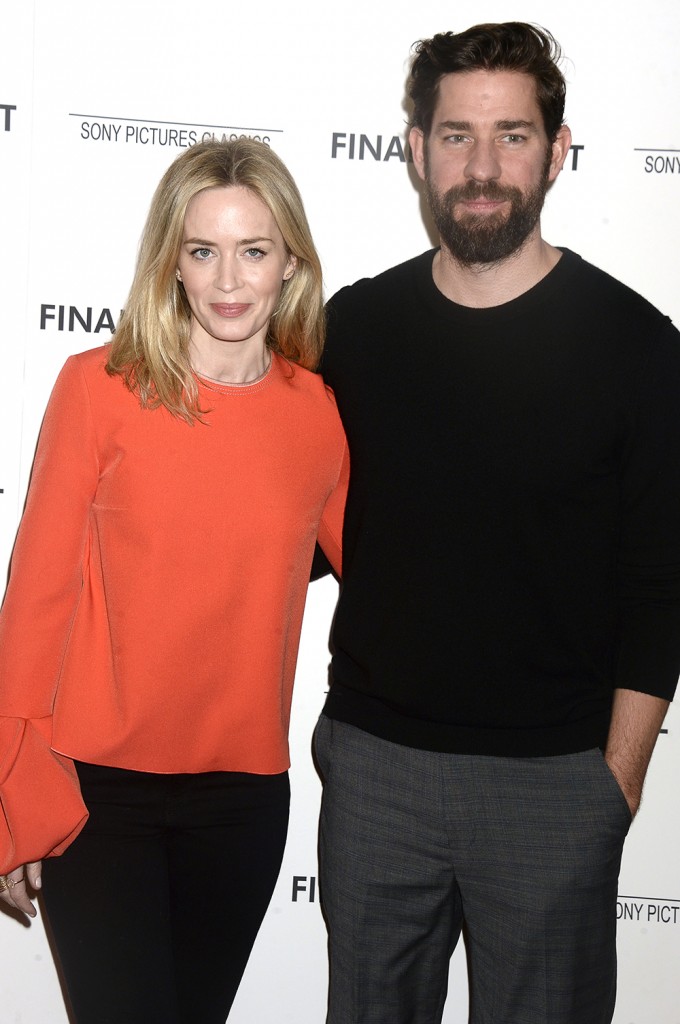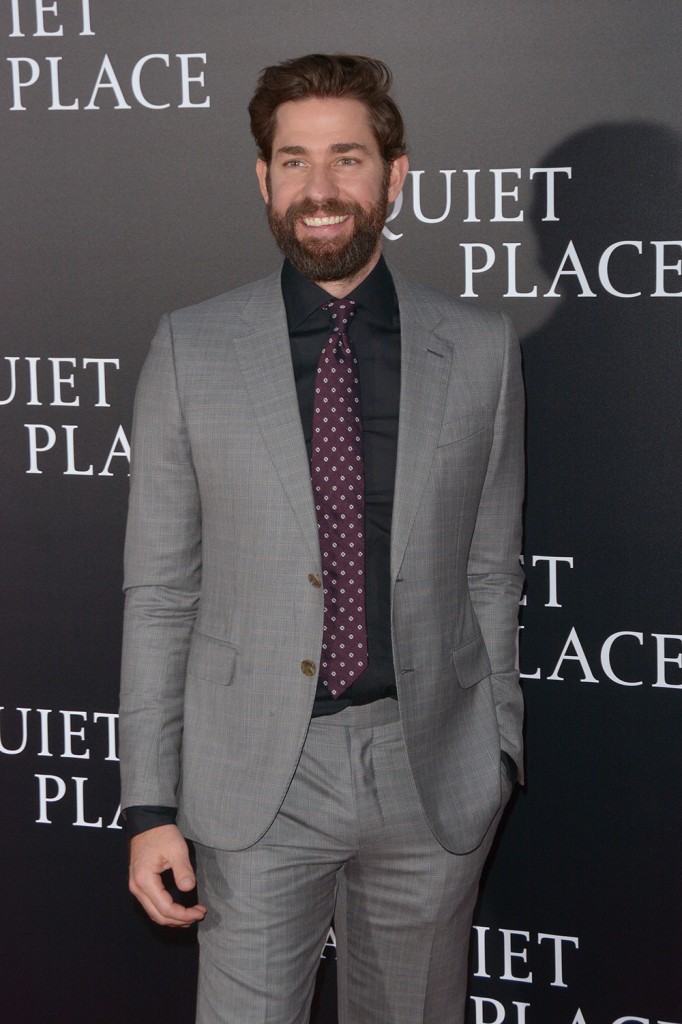 Photos: WENN.com