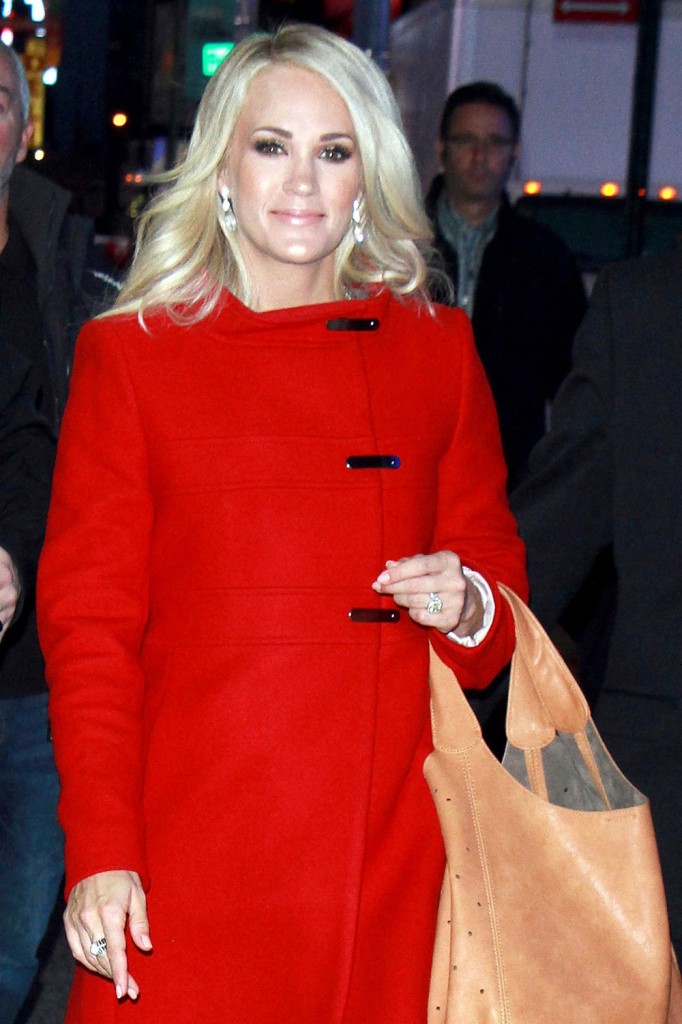 Last fall, Carrie Underwood suffered a freak accident at home in Nashville. She fell on some ice on the stairs outside her home, cutting her face and breaking her wrist. Carrie required over 40 stitches and has not attended an event or posted a photo of herself since. In December we saw a picture that a reality star posted with Carrie after running into her at the gym. Carrie looked like herself in that photo, but it was far away and you couldn't see half her face as it was turned to the side. Carrie is making headlines for this Instagram post, below, featuring her at the studio in an artfully holey hoodie, looking pensive. You can only see half her face, but it looks like the half that wasn't shown in the other photo. (One is possibly a mirror image, it could be the same half though.) Anyway she's back in the studio making music and she wants us to know about it. Here's that post:
— Carrie Underwood (@carrieunderwood) April 4, 2018
This is reminding me to try to put my hair in a bun. Every time I've tried it looks messy and won't stay up, but I'm sure some hairspray would fix the flyaways. That's cool that Carrie is back in the studio, she hasn't put out a CD since 2015′s Storyteller. All her albums have gone platinum so you know that whatever she creates will be a hit.
In related Carrie news, she's been a supporter of her husband, Mike Fisher's, hockey career. He retired from the Nashville Predators last August and then was asked to come back earlier this year. On Tuesday Carrie tweeted some responses to a linesman call (that's a referee in the NHL, I looked it up) against the Predators for goalie interference in their game vs. the Florida Panthers. (Florida won 2 to 1.) She was not happy with her husband's team losing a goal. (Here's a link to more on that, I don't really understand all of it.)
In response, Mike tweeted this (below), that she's always right. He teased her like this for her birthday in March too, posting an unflattering photo of her. Some couples just have a relationship where they rib each other. There have been rumors that they're having trouble, but Mike denied that, posting in February that "We've never been better." Carrie's responses to his social media posts suggest that.
If there's one thing I've learned it's you're always right😂 https://t.co/FJVoTfYmSi

— Mike Fisher (@mikefisher1212) April 4, 2018
I love you, baby! 😘

— Carrie Underwood (@carrieunderwood) April 4, 2018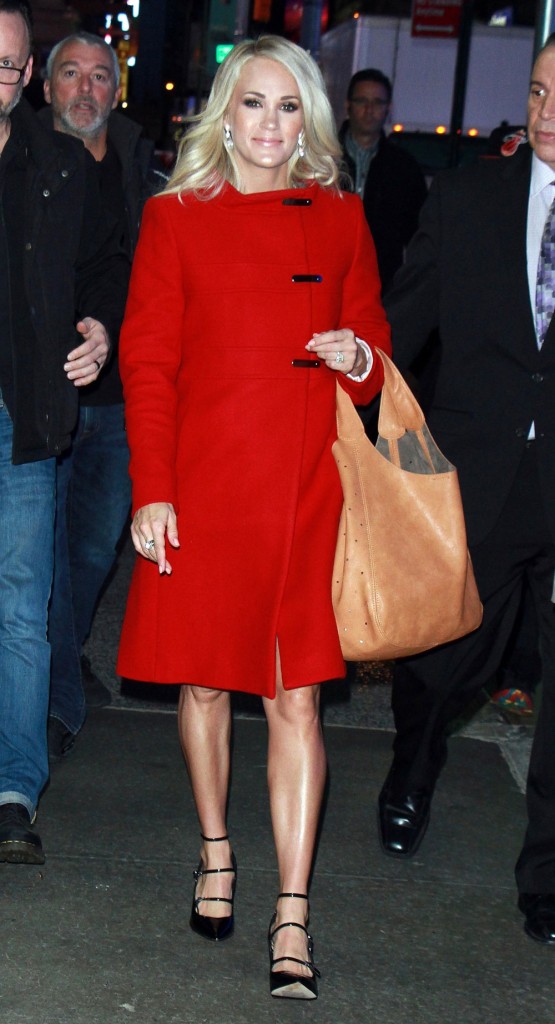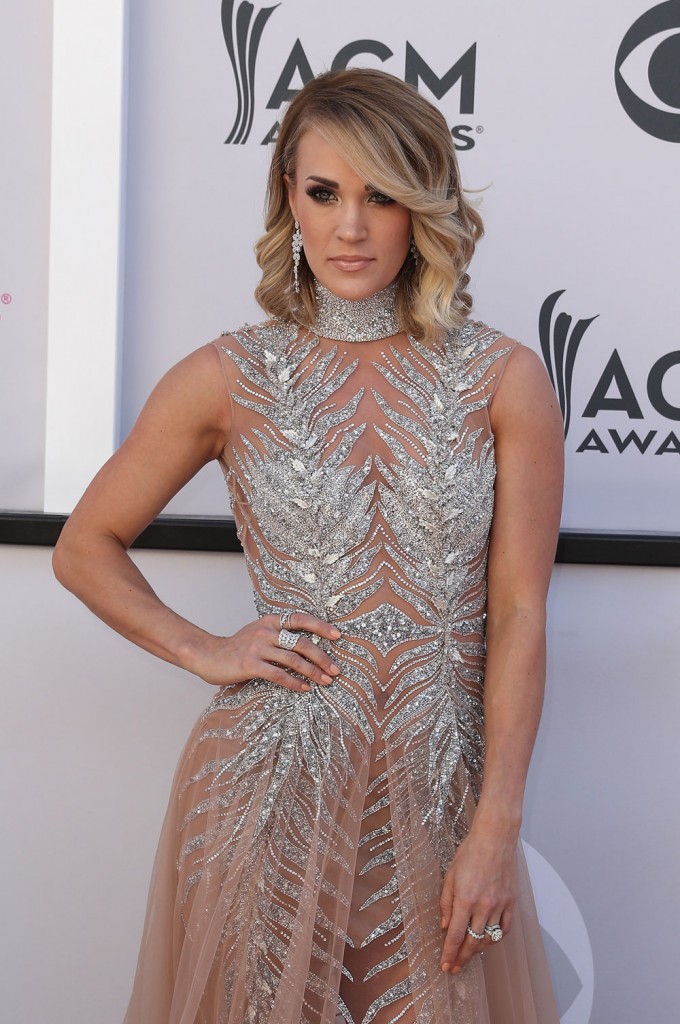 photos credit: Backgrid, Getty and WENN