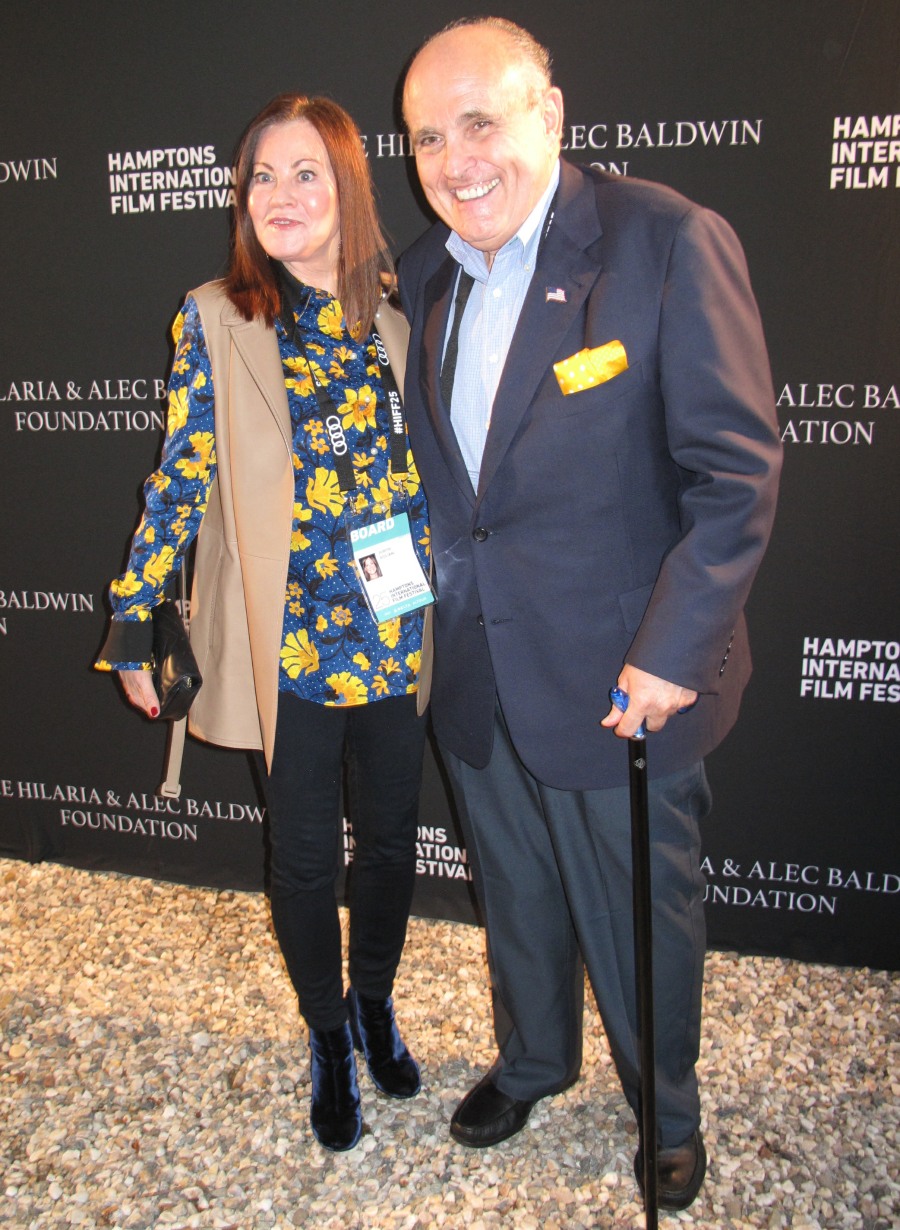 For all of the young ones reading this, pull up a stool and enjoy: in the year 2000, racist gargoyle Rudy Giuliani was actually one of the most powerful men in America. He was serving his second term as mayor of New York, and while he wasn't the most beloved guy in the city, he was seen as a mostly moderate Republican civil servant with a petty, vindictive and self-aggrandizing streak. That was the year that he dumped his second wife Donna Hanover in a press conference without informing her first. He had been cheating on Donna with a woman named Judith Nathan (amongst others, apparently), and he wanted out of the marriage.
What happened next was a perfect New York tabloid scandal: Donna refused to leave the mayor's residence, Gracie Mansion, so Mayor Giuliani ended up moving in with two gay guys, his close friends, and he continued to carry on with Judith Nathan. The divorce between Hanover and Giuliani dragged on for two years, and Hanover even sought (and received!) an injunction preventing Judith Nathan from ever visiting Gracie Mansion. It was all a glorious, destructive and funny mess. Eventually, Rudy's divorce came through and he married Judith Nathan in 2003. Guess what's happening now? Rudy's getting another divorce!!
Rudy Giuliani and his wife Judith are divorcing after 15 years of marriage, the former New York mayor has exclusively confirmed to Page Six.

Giuliani, who married Judith in 2003, said, "It is with great sadness I can confirm that Judith and I are divorcing. We hope to do this as amicably as possible, and hope that people will respect the privacy of our children at this time."

Judith just filed a contested divorce proceeding in Manhattan Supreme Court, meaning she is expecting a fight over their assets. Rudy, 73, and Judith, 63, both have adult children from previous marriages. He has Andrew and Caroline with his second wife, Donna Hanover. Registered nurse Judith has a daughter, Whitney, from her marriage to Bruce Nathan, which ended in 1992. This was the third marriage for both.

Confirming that Judith has filed for divorce, Rudy added to Page Six, "In these divorce situations, you cannot place blame, it is 50/50, there are problems on both sides. We will have to divide our properties in New York and Palm Beach."
After Giuliani left the mayor's mansion, he ended up getting a lot of high-paying gigs all over the place, mostly consulting for security/counterterrorism firms and the like. What I'm saying is that I'd be willing to bet that he's banked a lot of money in the past 15 years or so, and that Judith is looking to clean him out, and it won't just be a "you take the New York apartment, I'll take the Palm Beach house" division of assets. But really, this is a good week to be Donna Hanover. After all this time, finally, some closure. Donna probably had closure long before now though: after all, Rudy is widely seen as a total f–king embarassment at this point.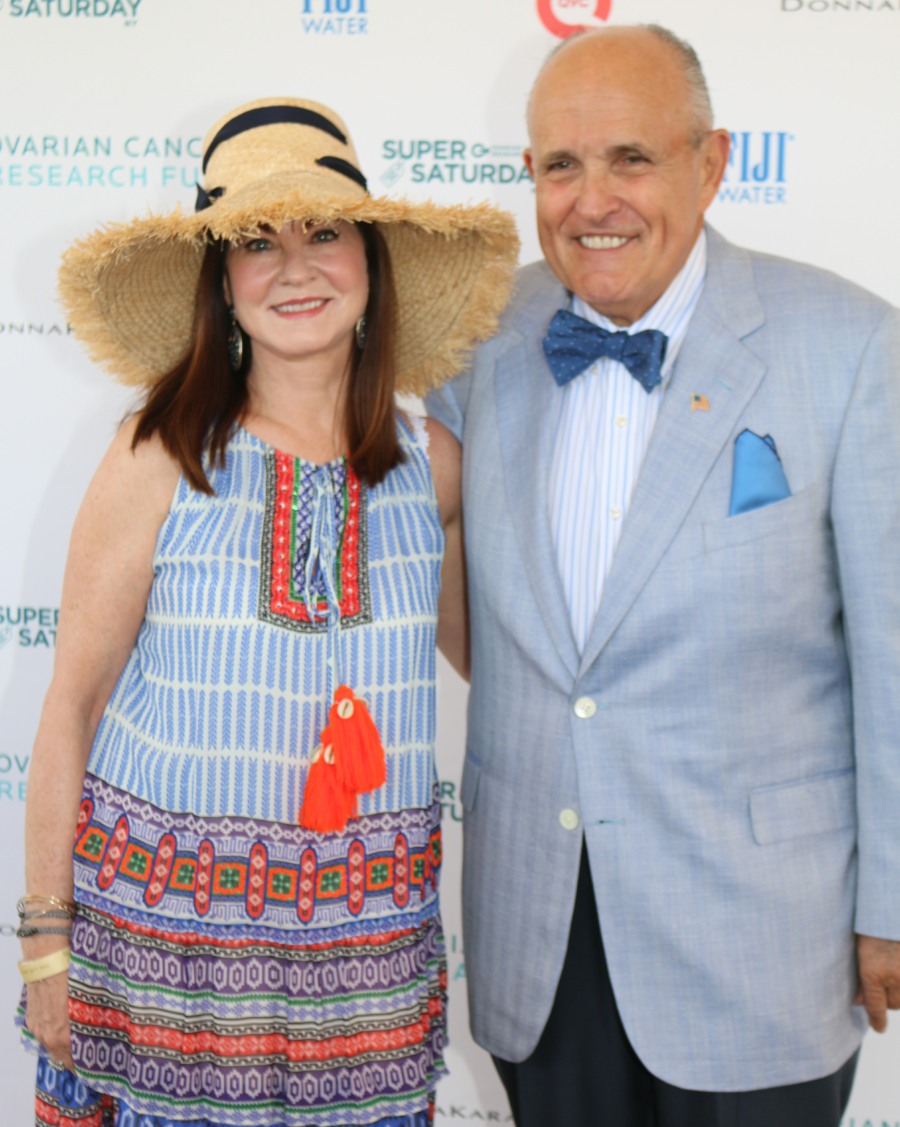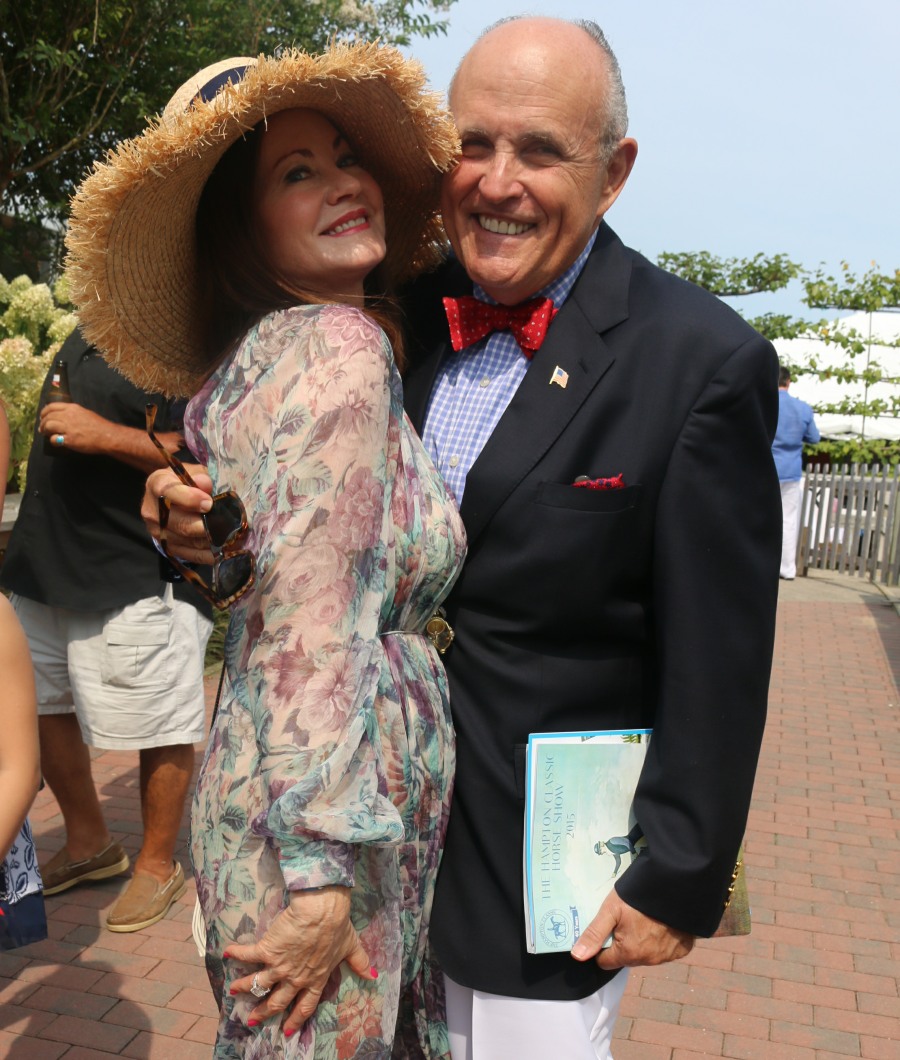 Photos courtesy of WENN.