This might be an unpopular opinion, but I always thought that Jennie Garth married David Abrams because she was still hurting from the end of her second marriage to Peter Facinelli. Facinelli and Garth divorced in 2012, after which he rather smoothly transitioned into a big relationship with Jaimie Alexander very quickly. Jennie didn't seem to handle the single/divorced life very well, and I got the feeling that she just didn't want to be alone (or couldn't be alone) and that she wanted to "compete" with her ex. She ended up getting engaged to David Abrams just a few months after Peter proposed to Jaimie Alexander. Jennie had only been dating David for about four months or so at the time. While Jaimie and Peter's engagement eventually ended (I always believed he was cheating on her too), Jennie did end up marrying David. And now David has filed for divorce:
Jennie Garth's husband David Abrams has filed for divorce after nearly three years of marriage. Abrams, 36, filed Friday in Los Angeles County citing irreconcilable differences, according court documents obtained by The Blast, which first reported the news. Their date of separation is listed as Aug. 29, 2017.

The couple met in late fall 2014 on a blind date. They got engaged in March 2015 and tied the knot that July at her six-acre ranch home in Los Olivos, California.

"It was unreal," the Beverly Hills, 90210 alum, 46, told PEOPLE at the time. "It was perfect."

"Things just lined up and I was like, 'I don't need it, I don't want it,' and there it came," she added. "He completes me."

In November, a source close to the couple told PEOPLE that while the two were not separated, they were "going through a rocky patch." Another source revealed that stars were trying to fix their issues and were not filing for divorce.

The actress shares daughters Luca, 20, Lola, 15, and Fiona, 11, with her ex-husband Peter Facinelli. The former couple split in 2012 after 11 years of marriage and finalized their divorce in 2013.
People Mag also mentioned that Jennie just celebrated her birthday last week too, on April 3rd. She turned 46 years old. That's a pretty rough moment to serve someone with divorce papers, right after her 46th birthday. This was her third marriage and probably the one that made the least sense. I mean, everyone should do what they want and far be it from me to judge. But I do feel like sometimes, women get married to the wrong person for the wrong reason. I think Jennie just married Some Guy because she was trying to compete with her ex and because she hates being alone. I hope she finds some peace and I hope the next marriage sticks.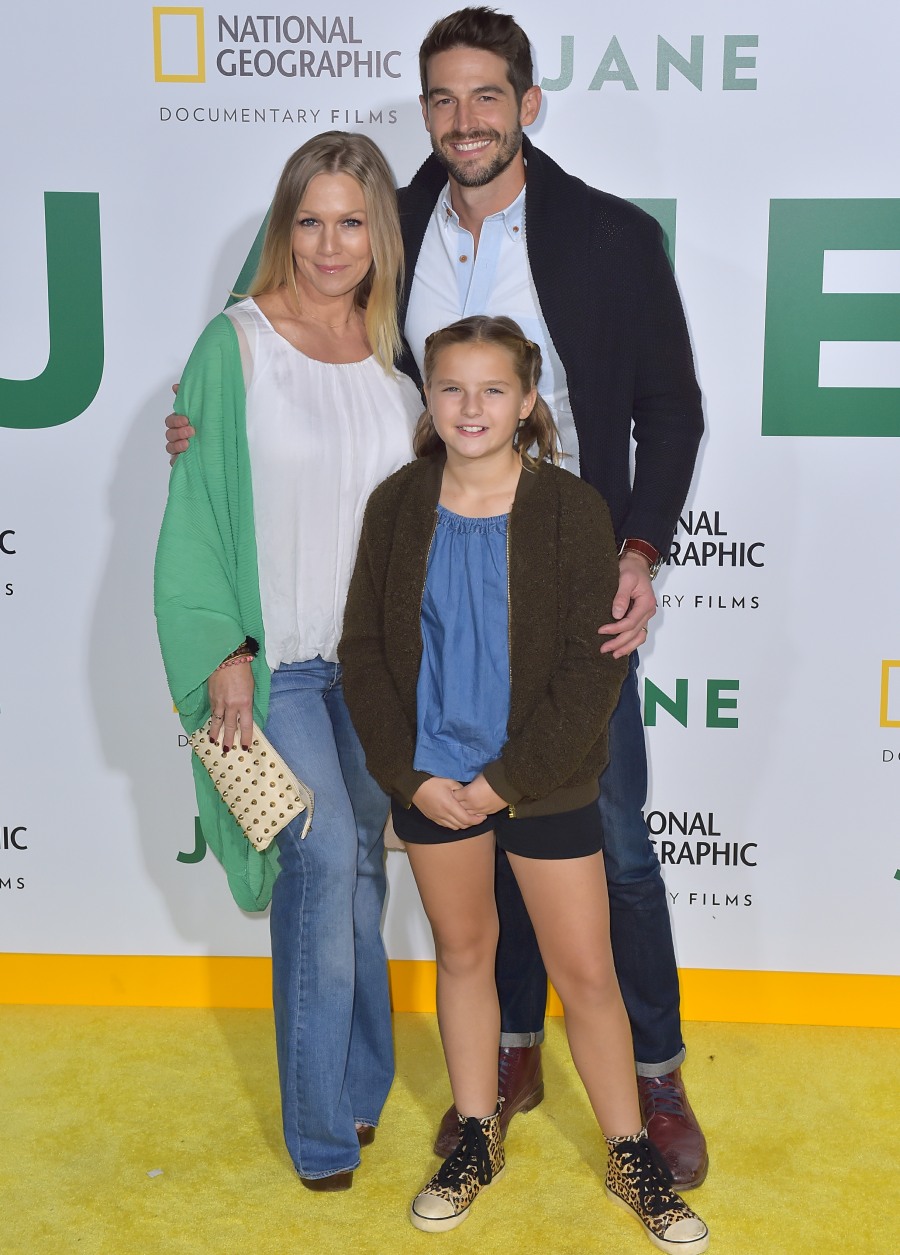 Photos courtesy of Instagram, WENN.