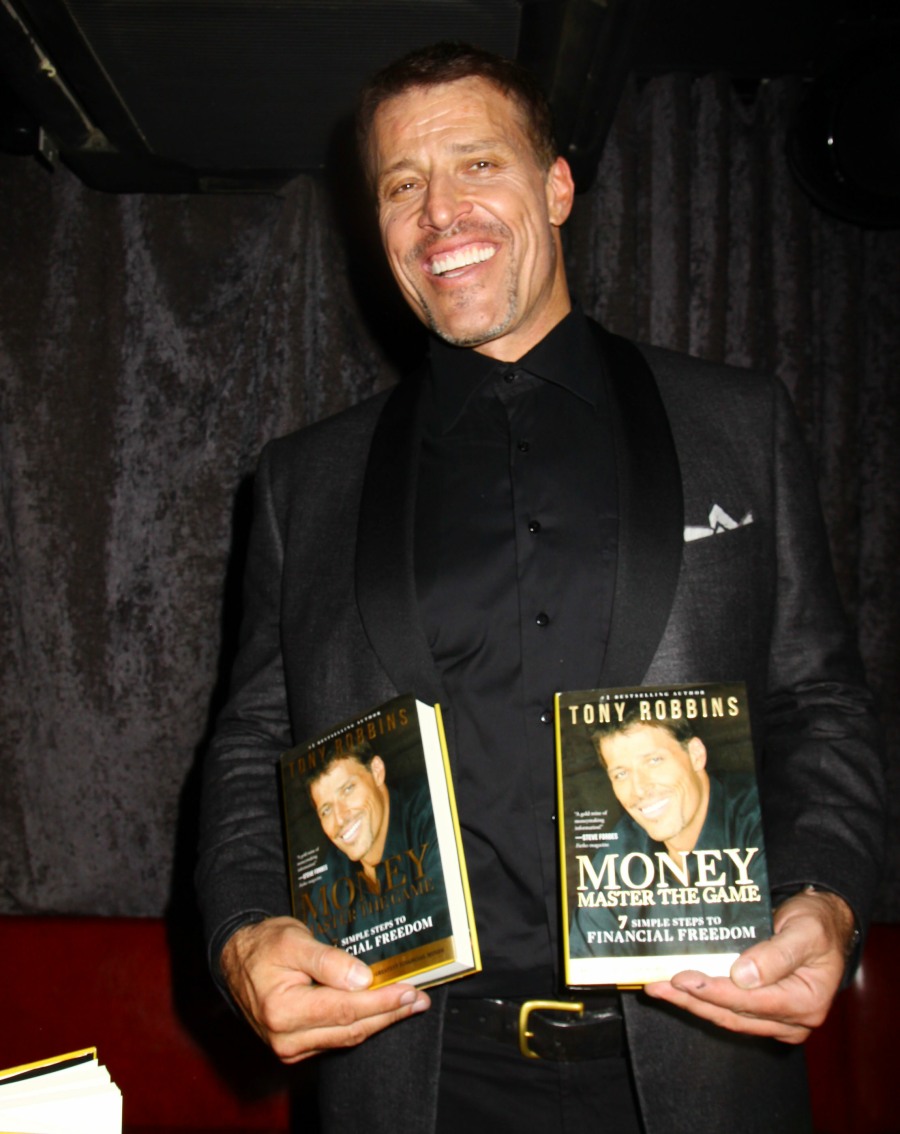 I've never really paid much attention to "inspirational speaker" and "life coach" Tony Robbins. That's not some kind of brag – I don't pay attention to a lot of people if I see them for one second and they give off a bad vibe. Life's too short and I move on pretty quickly. Of course I had heard his name before, I remember that he was in Shallow Hal and what little I did see of him, he just struck me as an evangelical huckster without the Jesus-peddling. Like, an apolitical, non-religious con man and snake-oil salesman. But thousands – if not millions – bought what he was selling. So what's he selling these days? Misogynist bullsh-t, it seems. In a recent talk, Robbins told the audience: "If you use the #MeToo movement to try to get significance and certainty by attacking and destroying someone else, you haven't grown an ounce. All you've done is basically use a drug called significance to make yourself feel good." Basically, he's saying that women who speak out about the abuse they've suffered are just looking to get famous and "take down" a man who is more important than them. Which is a garbage take. Here's the video making the rounds:
Life coach Tony Robbins says women are using #MeToo to make themselves 'significant' — but this brave sexual abuse survivor called him out pic.twitter.com/wYxhlmc10u

— NowThis (@nowthisnews) April 6, 2018
He said he was "knocking victimhood" not the #MeToo movement and that no victim of rape or harassment or abuse should "throw stones." He says, "Who should throw the stone? You shouldn't throw that stone if you live in a f–king glass house. Is there any one of us that hasn't done something that we prefer we'd not or that we're embarrassed by or that was hurtful even if we didn't intend it to?" So because everybody makes mistakes, no one should ever call out rapists, abusers, misogynists or sexual harassers? What?
When a woman in the audience, a survivor named Nanine McCool, challenged him and told him he was "mischaracterizing the #MeToo movement," he physically pushed her back with his fist (as you can see in the video) and told her a story about a powerful male friend he has who refused to hire a qualified woman for a job because she is attractive and the man couldn't risk it. Robbins told that story as, like, some sort of cautionary tale, because clearly men need to be treated like babies with no self-control. I mean, what are men supposed to do if they have to work with women? NOT expose themselves to their coworkers? Obviously, this sh-t is a big pile of NOPE.
Tarana Burke – who started the #MeToo movement – had a lot to say on Twitter:
I was made aware of this video BEFORE I ever saw it because Tony Robbins people reached out to do damage control within 24 hours. They wanted to "give me context" apparently. I don't need any. I have eyes. The full video is 11 mins. And it's gross. Bravo to this woman. https://t.co/gjbm9GF1Mz

— Tarana (@TaranaBurke) April 7, 2018
Oh the video is MUCH worse. His misogyny runs deep. To even repeat that story of his 'friend' who wouldn't hire the 'pretty woman' as if it's the MOVEMENT's fault and not the sexist man's fault is all you need to hear. It's deplorable. But SO many folks misunderstand this work.

— Tarana (@TaranaBurke) April 7, 2018
In case you're interested. Here's the longer 11 min video of Tony Robbins talking about the @MeTooMVMT: 😐https://t.co/69MnzK7lHh

— Tarana (@TaranaBurke) April 7, 2018
It was fascinating to see a lot of Twitter reaction from men in media and just men in general – there were a lot of men who truly found Robbins' words and thoughts repellent, and some even suggested that if a man speaks this way, you know he has some skeletons in his closet. Tweet @ me if you've got a Tony Robbins story.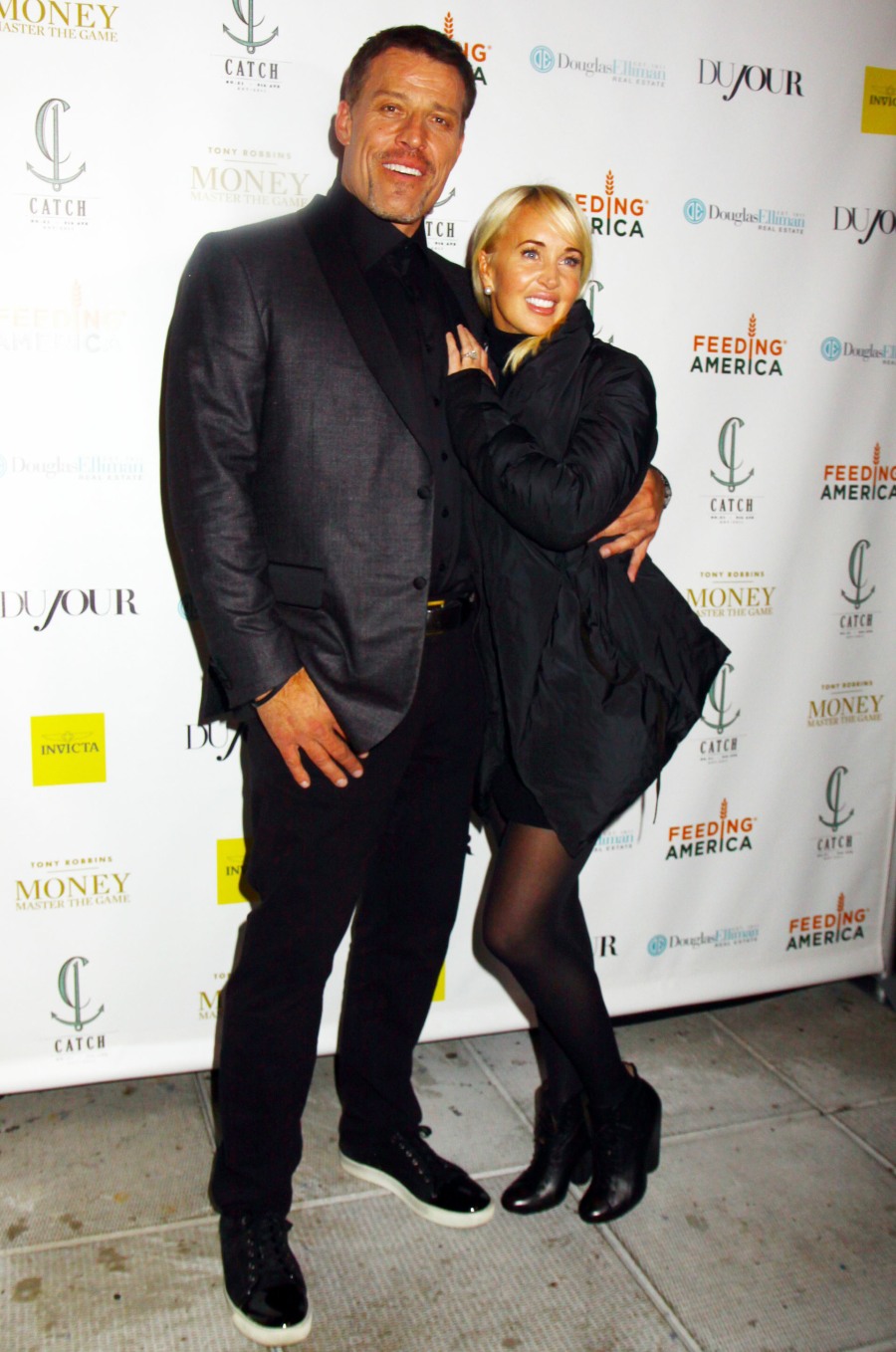 Photos courtesy of WENN.