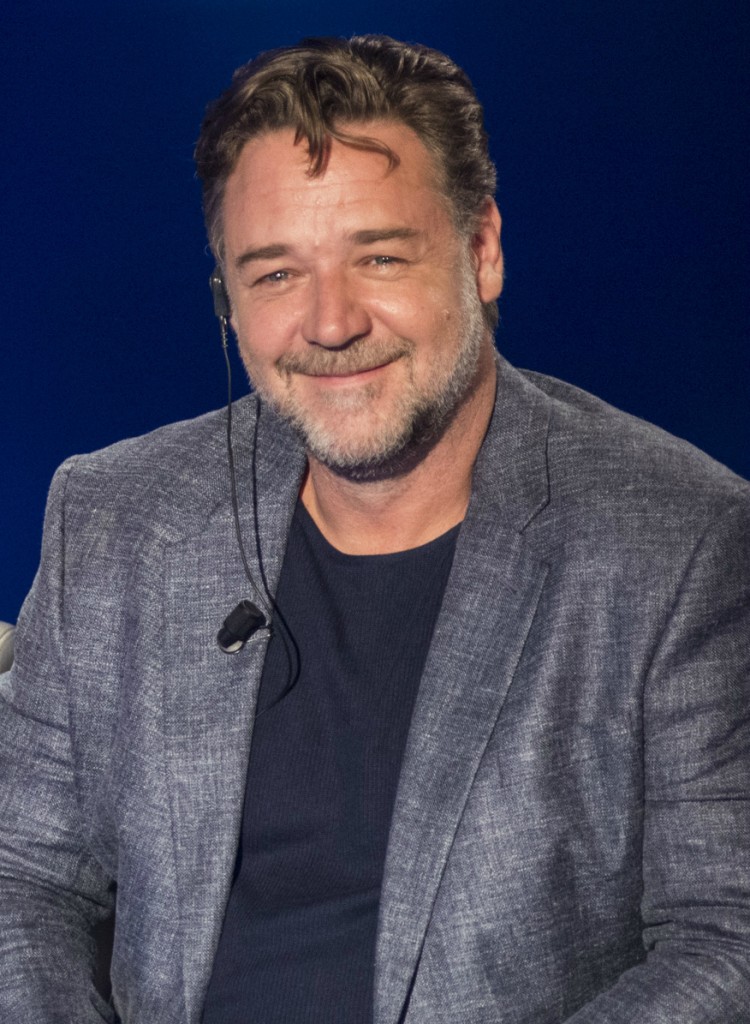 You know those actors who say they didn't take anything from their movie sets? Yeah, well Russell Crowe is not one of them. Apparently, Russell takes anything that's not nailed down. And we know this because he just sold it all to settle his divorce with Danielle Spencer. On the occasion of their 15th wedding anniversary and his 54th birthday, Russell held a Sotheby's auction in Sydney called The Art of Divorce, in which he unloaded costumes, props and other memorabilia to the tune of $3.7 million. While some big items, like his rare Leandro Bisiach violin from Master and Commander sold for $150,000, the big surprise of his night was a jockstrap he'd worn for Cinderella Man that fetched $7,500.
Crowe told Good Morning Britain on Friday that the jock strap surprisingly turned out to be "one of the most popular items" leading up to the event.

"It was my jock strap when I won the heavyweight championship of the world as the character James J. Braddock in the film Cinderella Man," he said. "I put it in the collection as a piece of whimsy and a bit of a gag. Funny enough, it's garnered a lot of attention."

Among the high-ticket items was the death armor worn by Crowe for his Oscar-winning performance in Gladiator, which was sold for $125,000. Other pieces from the Ridley Scott-directed movie also earned big bucks, including an aluminum prop sword and spare blade combo ($70,000), a Roman chariot replica ($65,000), a pair of black leather wrist cuffs ($32,000), a wooden training sword ($20,0000), and two life-size prop horses ($5,500 each).

Costumes pieces from 2003's Master and Commander ($115,000), 2012's Les Misérables ($16,000 and $12,000), and 2010's Robin Hood ($12,000 and $11,000) also attracted buyers.

Crowe said the most sentimental item was an 1890 Leandro Bisiach violin Crowe used in Master and Commander. Pre-auction, it was estimated to be worth between $110,000 and $140,000. It ended up selling for $150,000. "Even though my intentions were kind of grand, the reality is I haven't picked up this violin with any seriousness since that film ended in 2002," Crowe told Good Morning Britain. "It just sits in my office, staring accusingly at me from across the room, gathering dust. And it shouldn't… It should be played by somebody fabulous."

When asked by Good Morning Britain why he wanted to name the sale "The Art of Divorce," Crowe said he saw it as an opportunity to let go of the past.

"Getting to this point with the divorce, and no matter how amicable a split is, you've still got to unwind things at a deep level," he explained.

"I've never been somebody who deconstructs things, I've always been somebody who builds things. So it was quite a big lesson in life to become somebody who can deconstruct things," he added. "And I thought to myself, 'While I'm in the middle of doing that, how else can I do that? How else can I apply that?' And this is what I came up with."
Uhm – hello! Gladiator spoiler – sheesh! I keep going back to the violin and think why? Why would you give that up? But I understand the purging angle of getting rid of the past. Sometimes you need to physically let go of something to truly let go of it emotionally. He even made an appearance at the auction and by all accounts was positively chipper about selling his past. In addition to what's listed above, Russell unloaded some art, including Charles Blackman's The Suitor for $360,000, jewelry (including Danielle's), a bunch of cricket stuff and a Mercedes S class that was one of the wedding cars the day he married Danielle. Gawd, this is such Russell Crowe event. Not only were the items unique to him and his career but the entire thing from the name of the auction to final bid was steeped in pettiness and bitchiness. But at least he has a sense of humor about it, right?
The Art of Divorce

In case anyone is interested … $3.7m at the coal face and around $350k of conversations ongoing … and a bunch of stuff I didn't really want to sell coming home … not a bad hourly rate for a 5 hour shift . Hope you are happy and busy

— Russell Crowe (@russellcrowe) April 7, 2018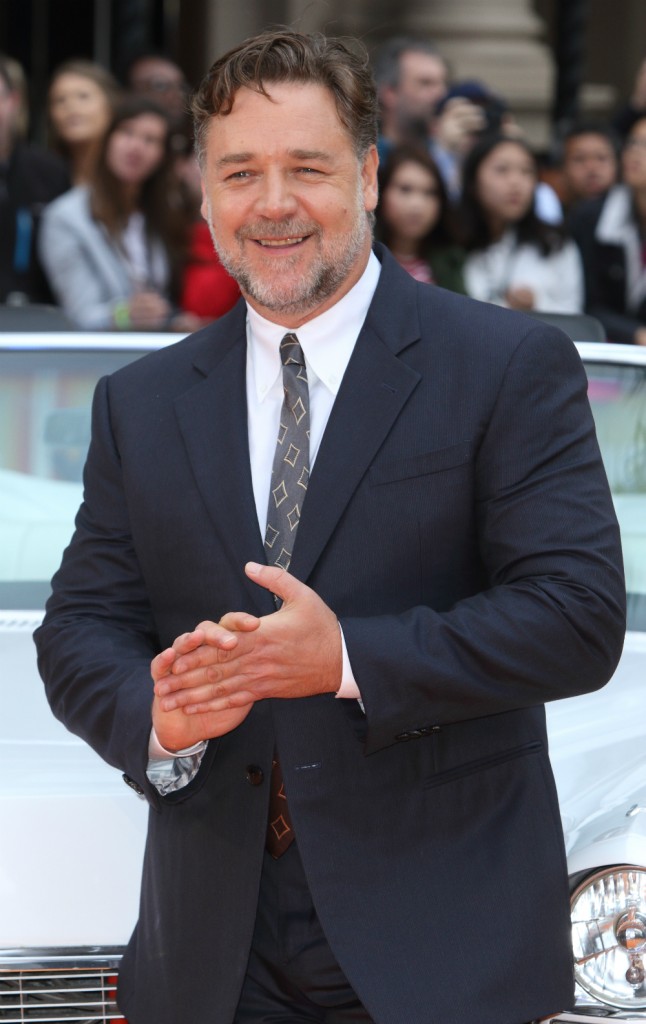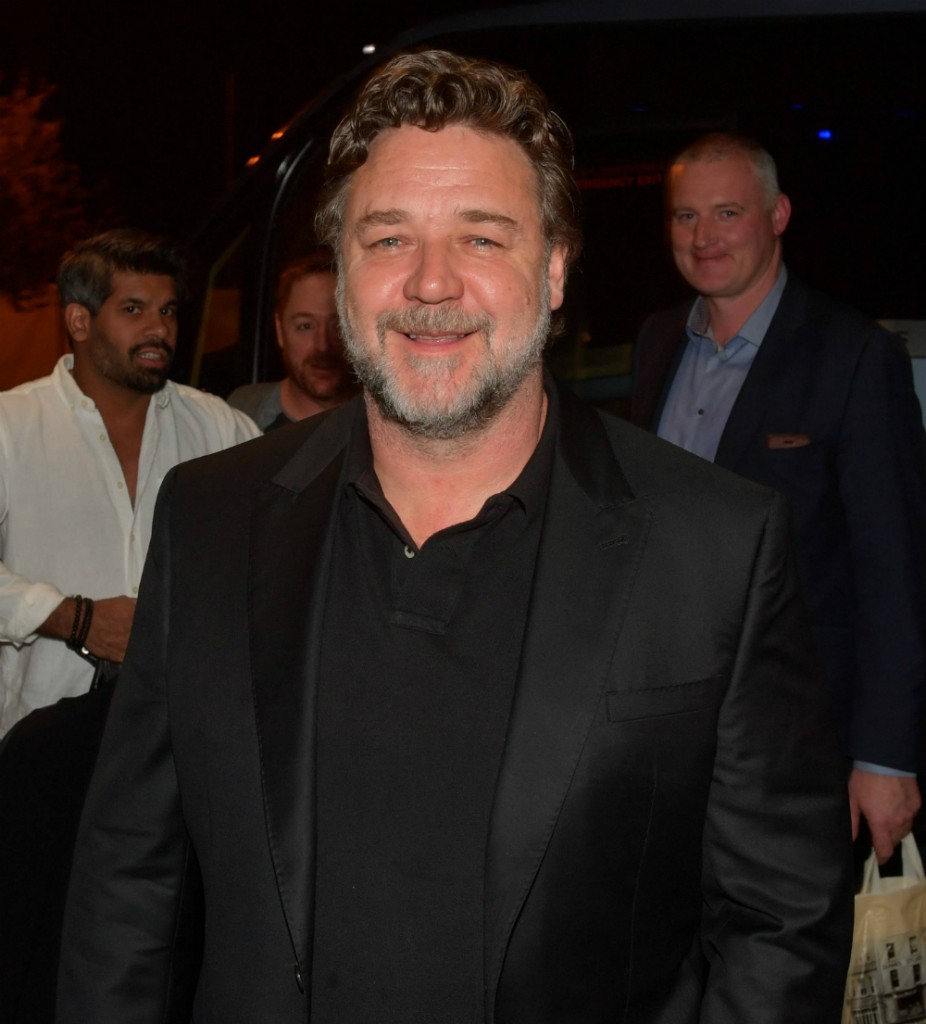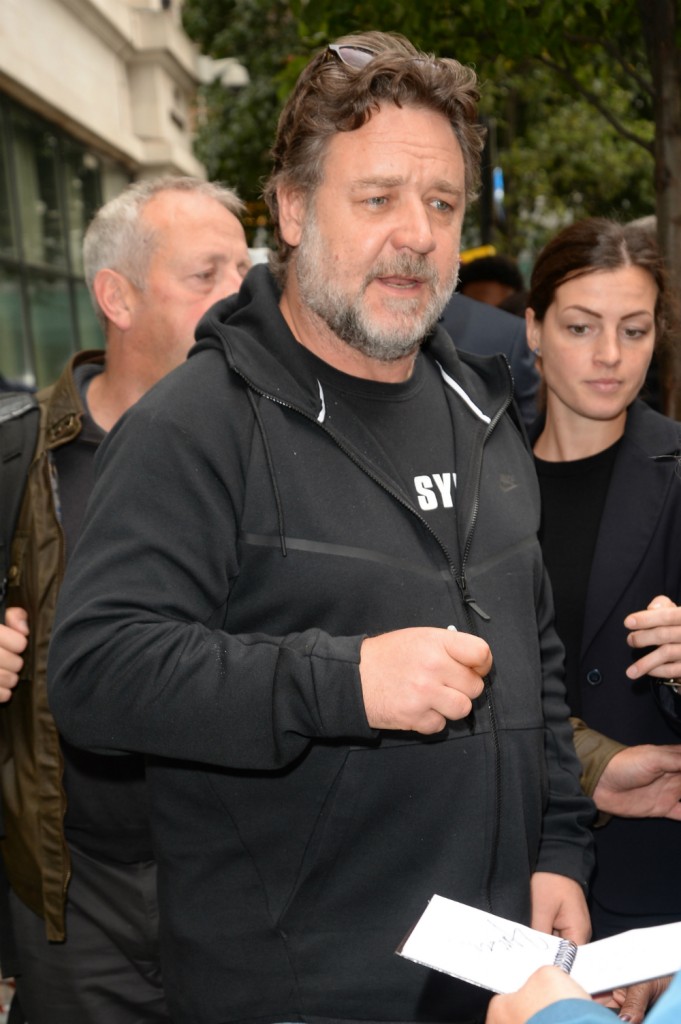 Photo credit: WENN Photos and Twitter