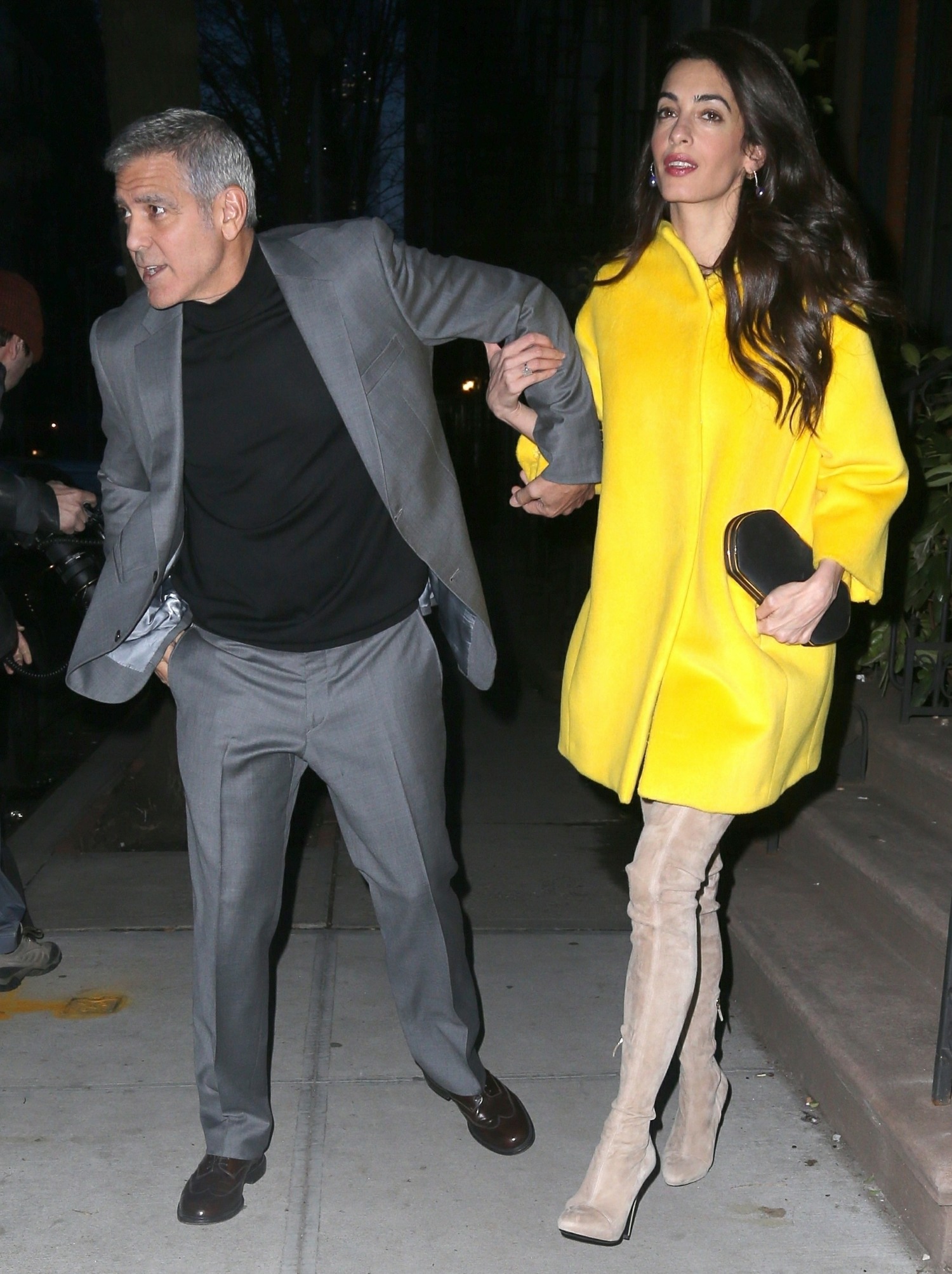 Amal Clooney was getting pap'd all over New York last week. By that I mean, she was generally getting pap'd as she left her building and made her way to her car, with security in tow. Amal spent the week in New York giving lectures at Columbia, and doing some other speeches and discussions and probably working on some legal cases. After a long week, Amal's actor husband took her out for a date night! And so here are some photos from their Friday night date night.
Amal wore a bright yellow Lanvin coat and above-the-knee beige boots for their outing. I'm all for dressing up for your date night and all of that, but Amal totally looks like Big Bird to me. Does George Clooney get hot for Big Bird? Different strokes for different folks. No judgment. George also looks like his back is killing him, but maybe there were just some awkward photos, I guess. Honestly though, I think the Lanvin coat would have been fine without the boots? That's what is awkward here: the boots are too flesh-toned and she thought they would be "neutral" to offset the bright yellow, but really… that shade of beige doesn't really go with the yellow. I would have paired the coat with black boots or black heels.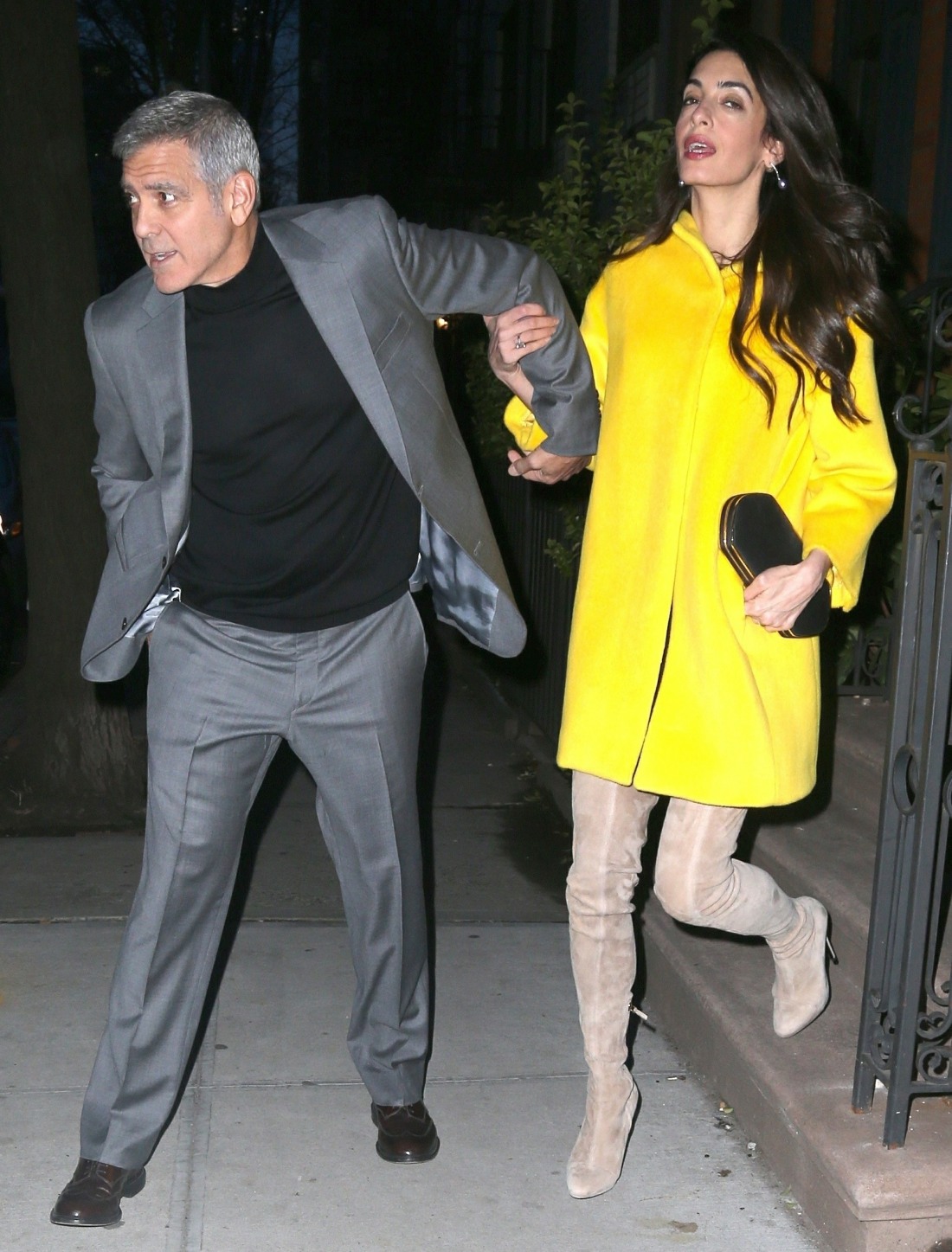 Earlier in the day on Friday, Amal wore this ensemble – a leopard-print sleeved dress and a pale blue boucle coat with a fur collar. This coat is SO 1970s. The whole look is so '70s, honestly. Is this coat Prada? Hm.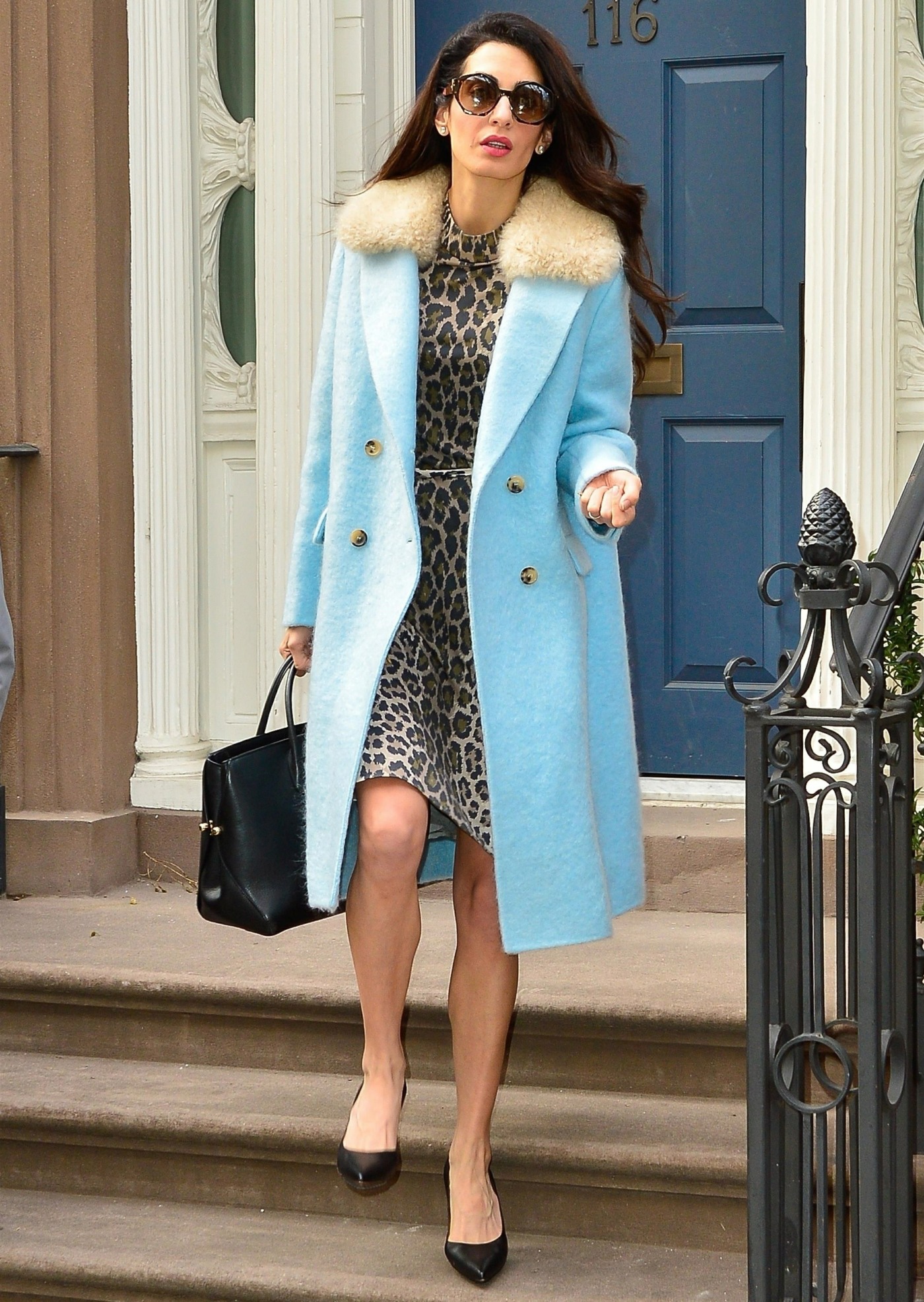 Photos courtesy of Backgrid.