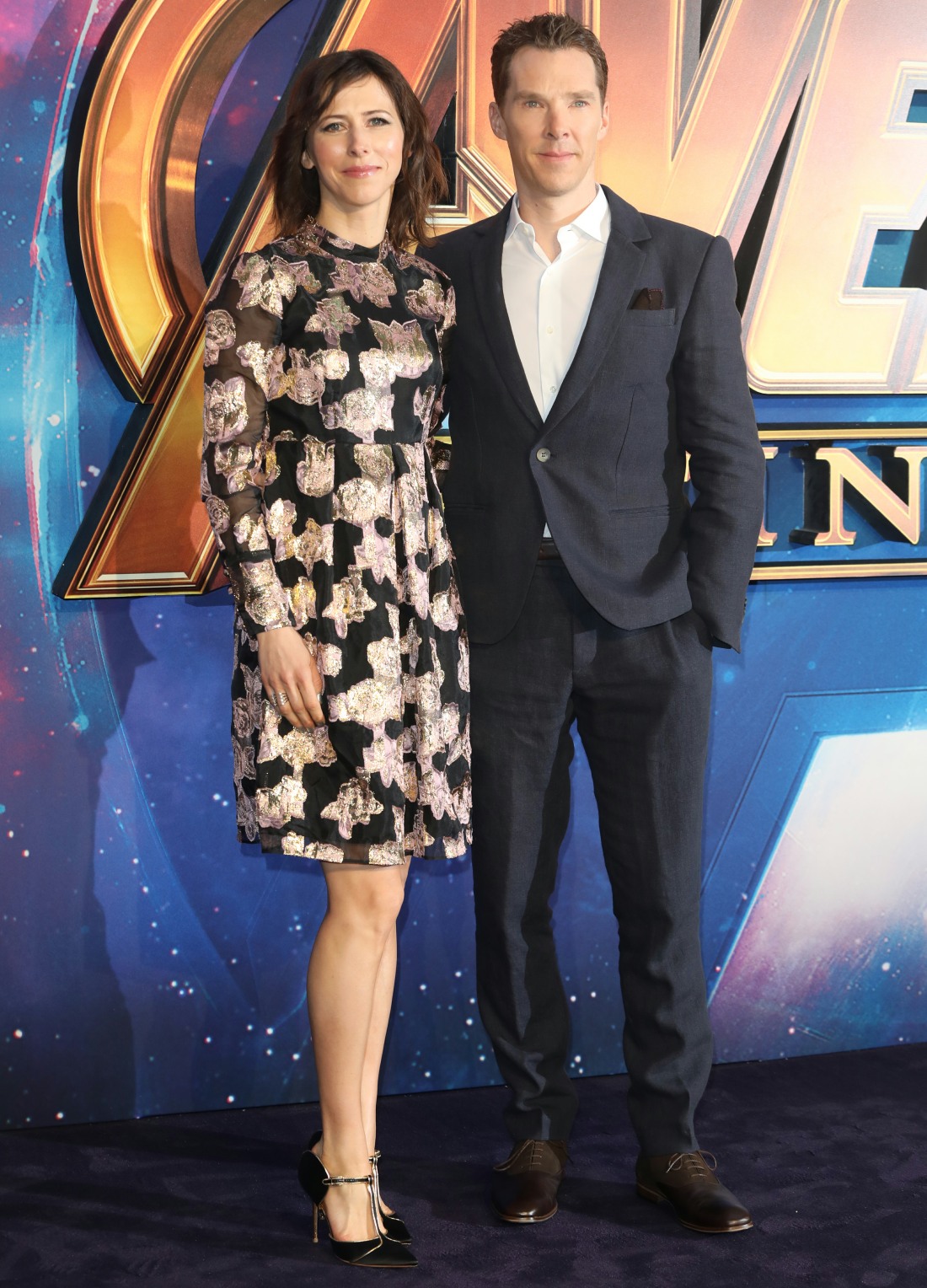 Several years back, so many people said that Benedict Cumberbatch and Sophie Hunter looked like they were related. I thought people were being mean, honestly. But now I see it. They really do look like brother and sister – they basically have the same face and some bone structure. It's very strange. DOCTOR Strange. *rim shot* Anyway, these are photos from last night's Avengers: Infinity War fan event. Benedict brought his loyal and faithful sister-wife Sophie to the event, even though it doesn't seem like anyone else brought their significant others, wives or girlfriends.
For those of you bump-watching Sophie… I mean, I had that thought too, that her dress could be masking another pregnancy. But I think she's probably done – she had the Cumberbatch heir and spare and that's all that seems to be required of these posh people. I always have to remind myself that she had the second baby too – they have two sons, Christopher (or "Kit") and Hal Cumberbatch.
I'm also adding some solo photos of Sebastian Stan. I know many of you ladies are all about Sebastian Stan. I've never had many feelings about him, but he was good in I, Tonya.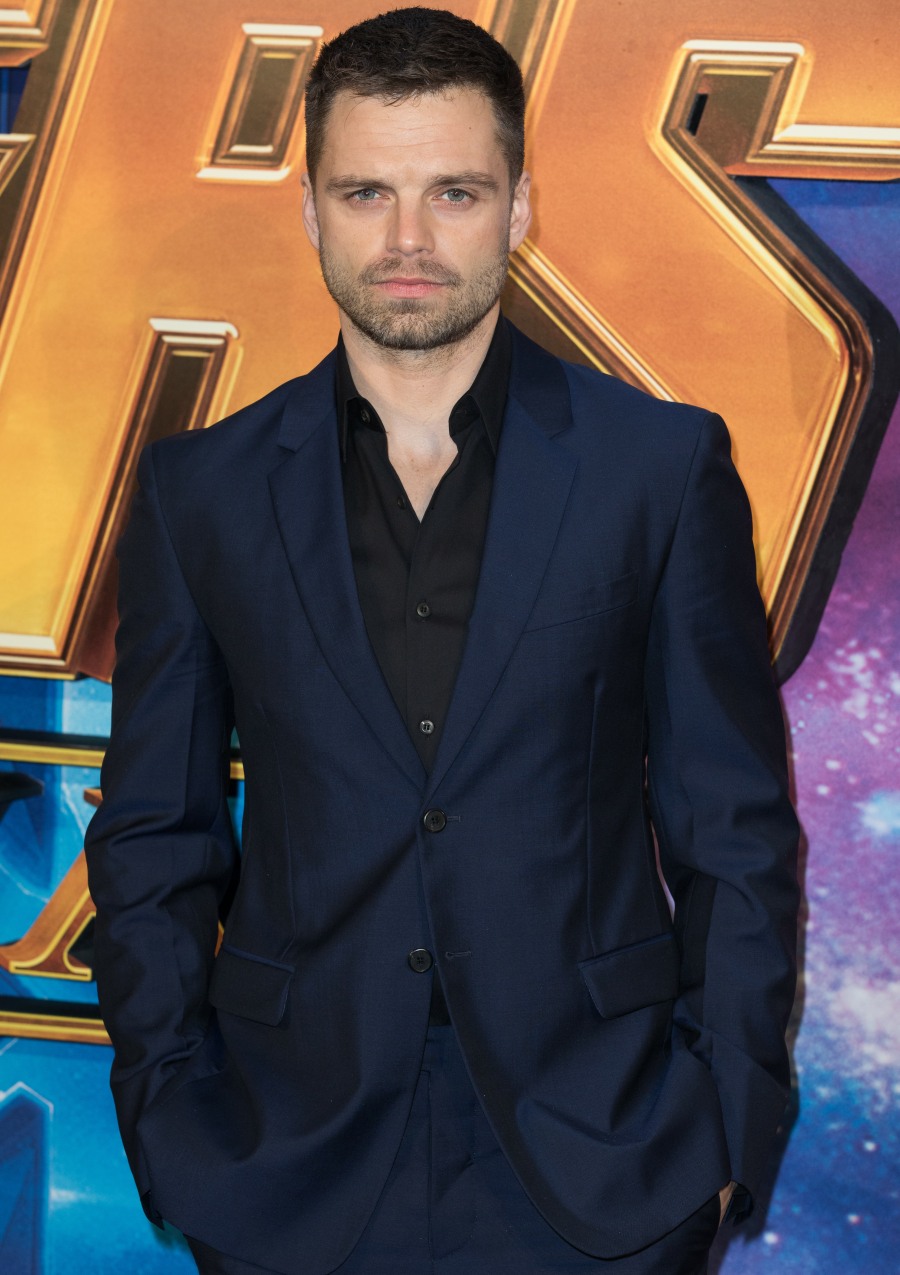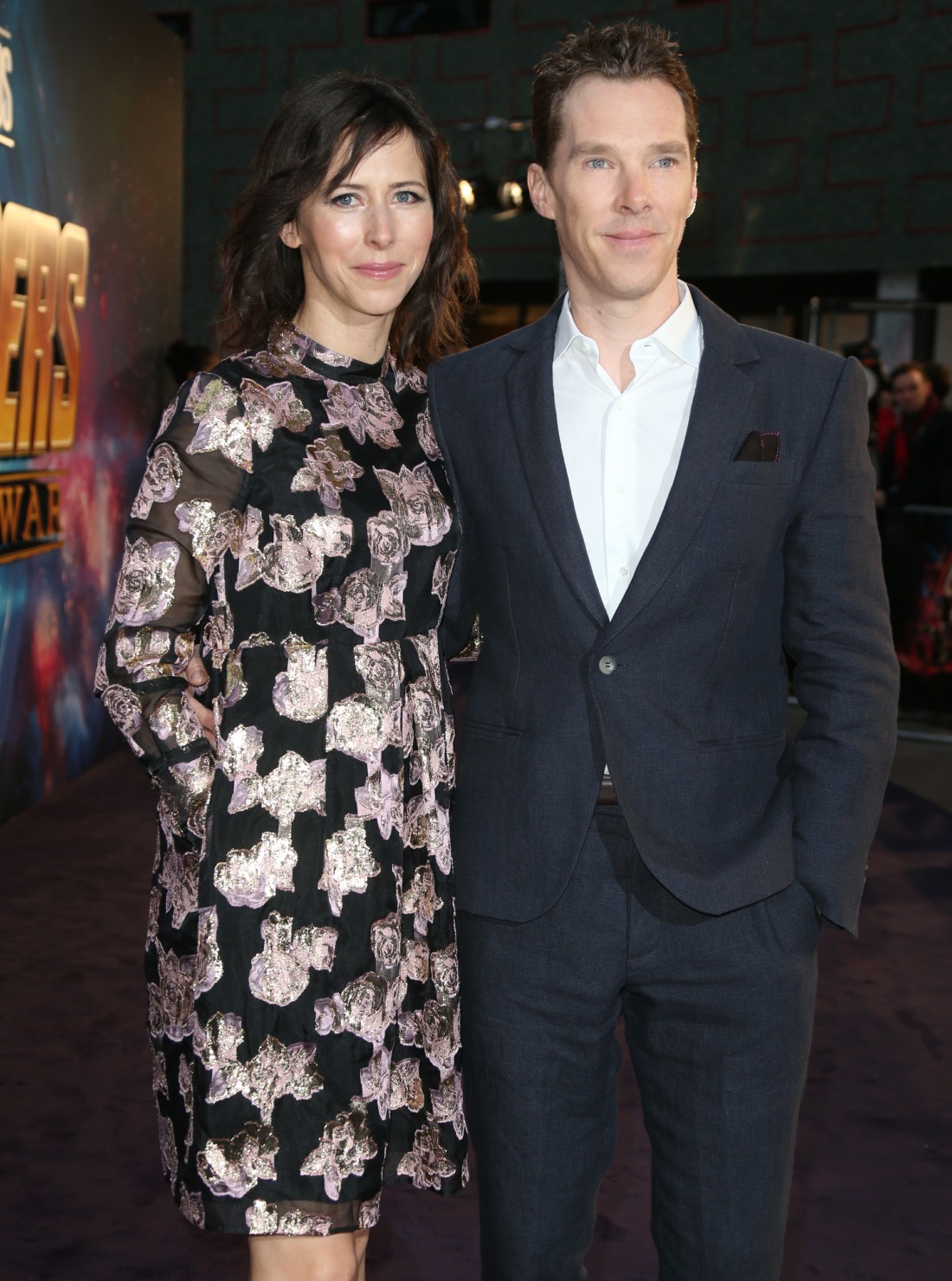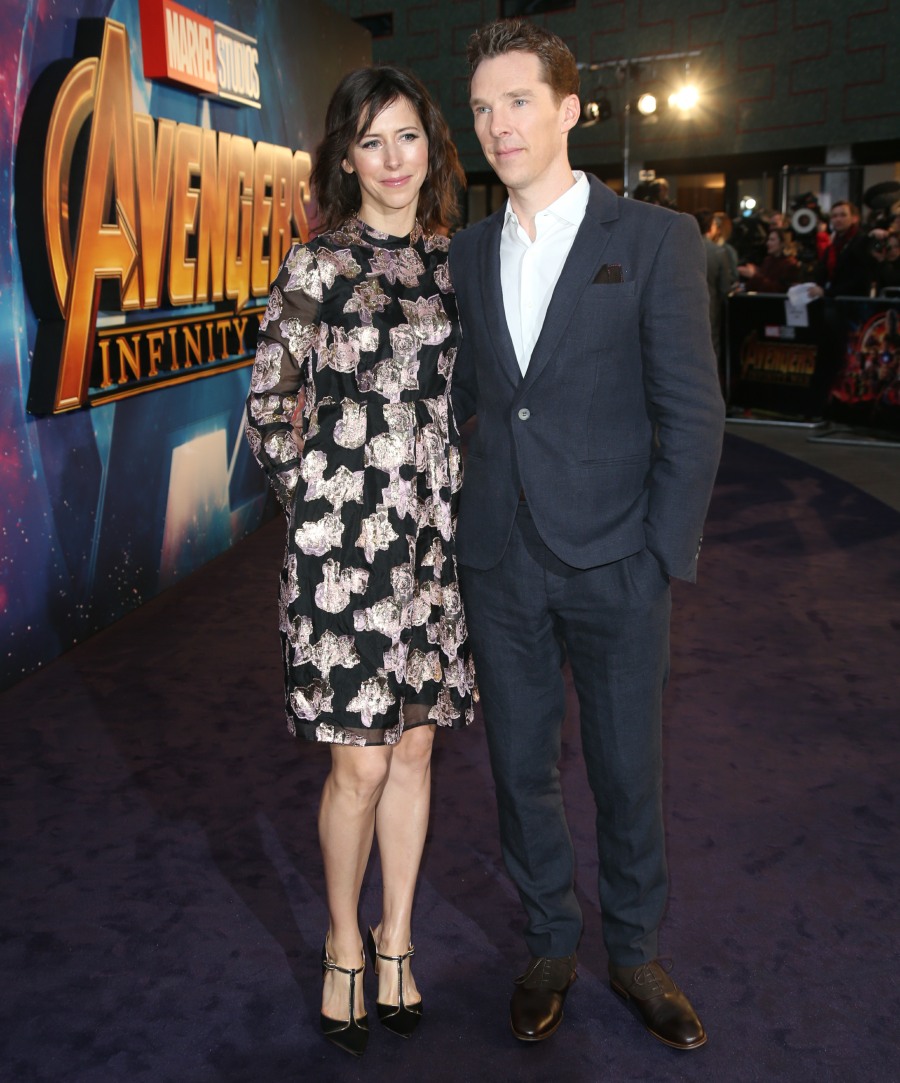 Photos courtesy of WENN.