If there's one thing I miss about cable, it's the Graham Norton show. He always seems to get the best stories out of his guests and I'm sure the booze on set contributes.
This past week, Graham had on our favorite current couple, John Krasinski and Emily Blunt. They're promoting their new horror flick, A Quiet Place. They're not shy about expressing their admiration for each other, and the discussion led to John's extreme affection for Emily's breakout film, The Devil Wears Prada. John has said that he loves the film and has seen it dozens of times. On Graham's couch he explained how that happened and how he'll still watch it when it comes on.
John on watching The Devil Wears Prada so many times
It's one of those things that back in the day, us elderly people used to channel surf. Nobody does that anymore. It's just one of those movies that whenever you're going through the channels, you just stop and you look.

John on asking Emily out
When we first met, I was like, 'I just want to get it out of the way — I'm a huge fan of yours.' I was full stalker-status. I was like, 'Hey, you want to go out on a date with me?

Emily on catching John watching Devil Wears Prada
There's a sort of montage sequence where Anne Hathaway's got numerous fabulous outfits that they go through. And John, one day I came home, and he was watching it and he was watching the montage bit. And he goes, 'That's my favorite outfit.'

John jokes that Anne Hathaway was his first choice
I couldn't get Annie and so I was like, 'Ohhhh…'

John on working with Emily
It sounds really sappy, but it's true: I think it's the greatest collaboration I've ever had in my career. I'd never seen her work. And when you're actually in the room when she does what she does, it honestly changes the air in the room. Everyone is just completely and totally stunned by what she does.

Emily made John fire the first actress for the lead in A Quiet Place
I actually didn't want to do it to begin with. I'd just had our second baby and I'd done Mary Poppins so was in a state of joy. But when I read the script, I really wanted to do it. John had already approached another actress – a good friend of mine – so I told him he had to ring her and sack her! Luckily we are still friends.
[From The Graham Norton Show]
Here are the video clips:

It seems that John made the correct casting decision by hiring Emily, because A Quiet Place has proven to be a hit. It was the top movie at the box office this opening weekend, pulling in an estimated $50 million. It was the second best opening so far this year, behind, of course, Black Panther. Way to go, guys.
Here's another reason I love Graham Norton. In the interview, he asked John about his signature dance moves, and John admitted "In order to dance without getting hurt, I stretch, so I just make the stretching into the dancing." Emily added, "he calls it 'the lunge.'" John then demonstrated his signature dance move in front of fellow guests Kylie Minogue and Tom Holland. The moves remind me of John Cleese's "Minister of Silly Walks" routine from Monty Python.
These two are just the best, and I'm happy for their success with A Quiet Place. I can't wait to see it, and hope they continue to make beautiful movies together.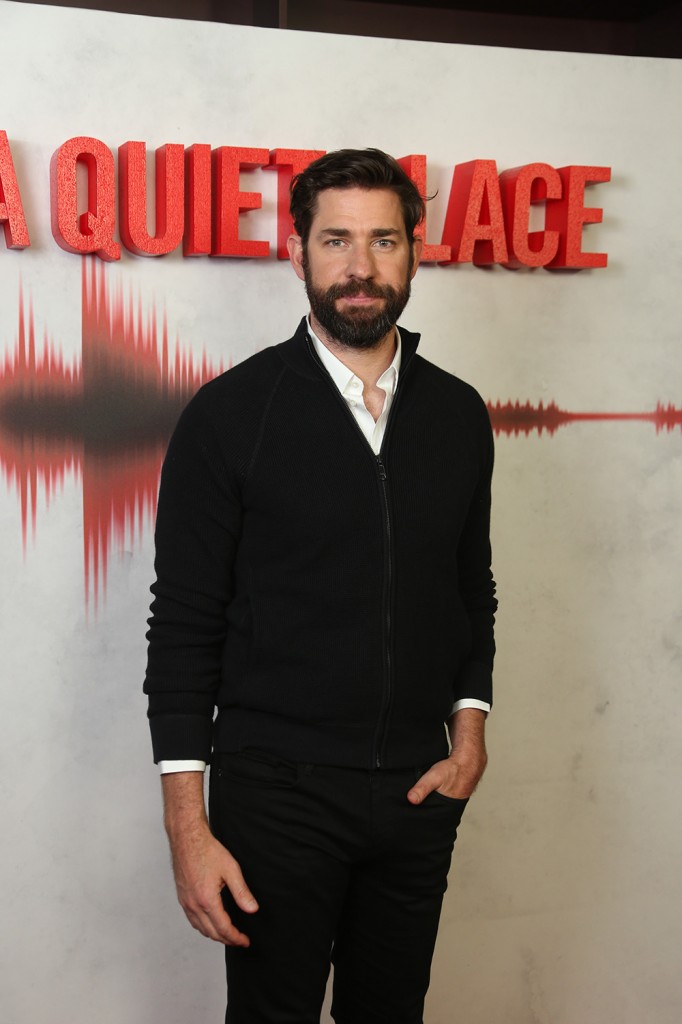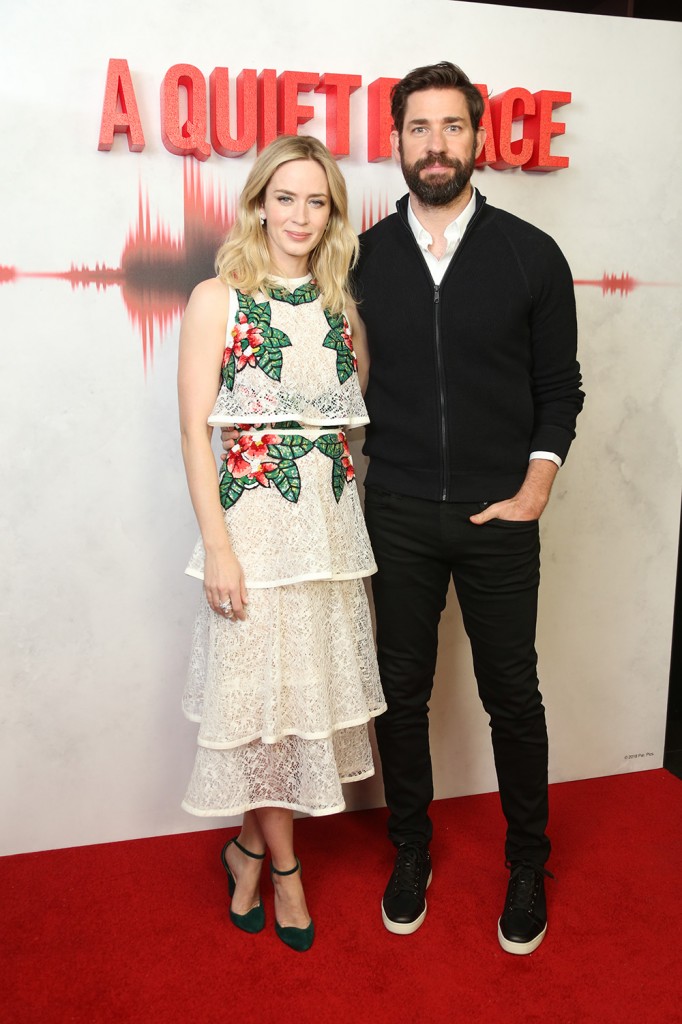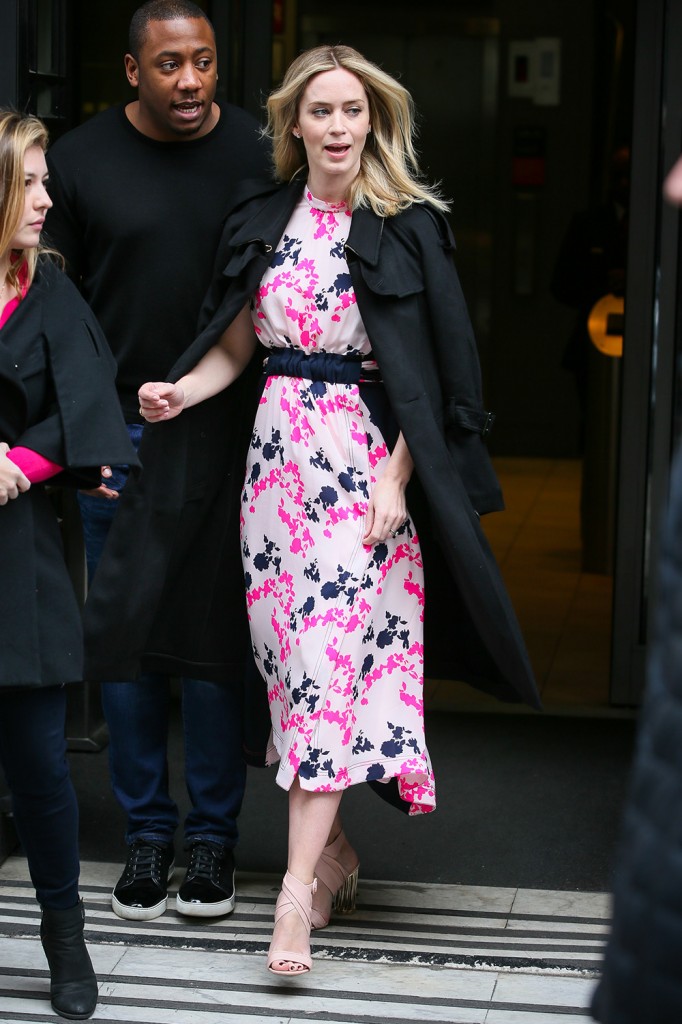 Photos: WENN.com, Getty Images