Embed from Getty Images
When Channing Tatum and Jenna Dewan announced their separation last week, people were surprised and saddened. Some acknowledged that the couple did the best they could but that sometimes things don't work and it doesn't need to take cheating or drama to end a relationship.
Actress Kristen Bell, who has had her own issues in her marriage to Dax Shepard, was asked her reaction on the Tatum/Dewan split by E! News. She had a lot to say about it, including that it may be the best thing for the couple and for their kids.
On her own relationship
It is a lot of pressure. Well I'll tell you this, I highly doubt we will ever break up because we're just…we're in too deep and I like him too much. Even when he's annoying I really like him. I'm still like, 'I still wanna be on the porch with you when I'm 80, but I really need you to get out of my face right now.'

On people idolizing celebrity relationships
But I also think we're not looking at the whole picture when we sort of idolize the relationship. Like those two, that may be a better path for both of them and they're both lovely people and they're still friends and that's OK."

On the end of Channing and Jenna's relationship
It's OK to feel like, I went through 10 years with you, I love you and now I feel like I want something different and so do you. Like it doesn't have to be a heartbreak, I guess is what I mean. It could actually be the healthiest thing for both individuals to thrive and it could also be the best example for your kids.
This isn't the first time Kristen has weighed in on a celebrity split, when Anna Faris an Chris Pratt split, she said "If there are two people that decide not to be together, it shouldn't really be a heartbreak for everyone." Reflecting a similar statement to the one she made last week, she added, "We may have to make different choices; those choices might make us sad for a while, but ultimately you have to make hard choices in life. I don't fault anyone for making them."
After reading about Channing and Jenna's split, and looking back the end of my own marriage, I can totally understand what Kristen is saying. My split was healthy for both my ex and myself, and we're still friends, even after being divorced for over four years. And, maybe it's just me, but I'm not one to look at celebrity unions as any kind of blueprint for my own. Nobody's perfect for sure, and I'd just rather work on my own relationships than try to mirror what the media chooses to show me regarding famous couples.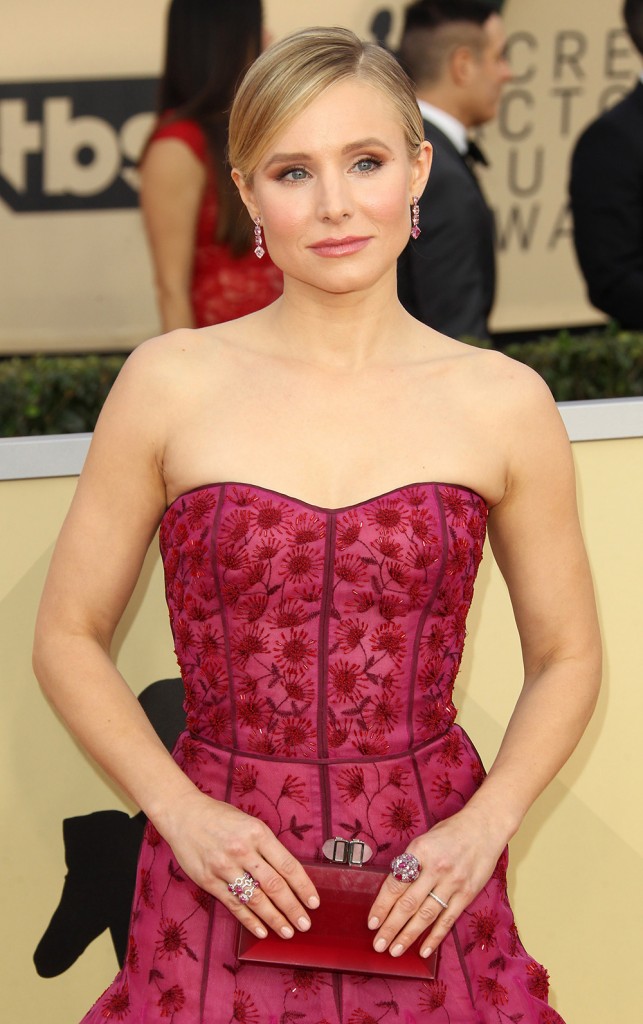 Photos: Getty Images, WENN.com