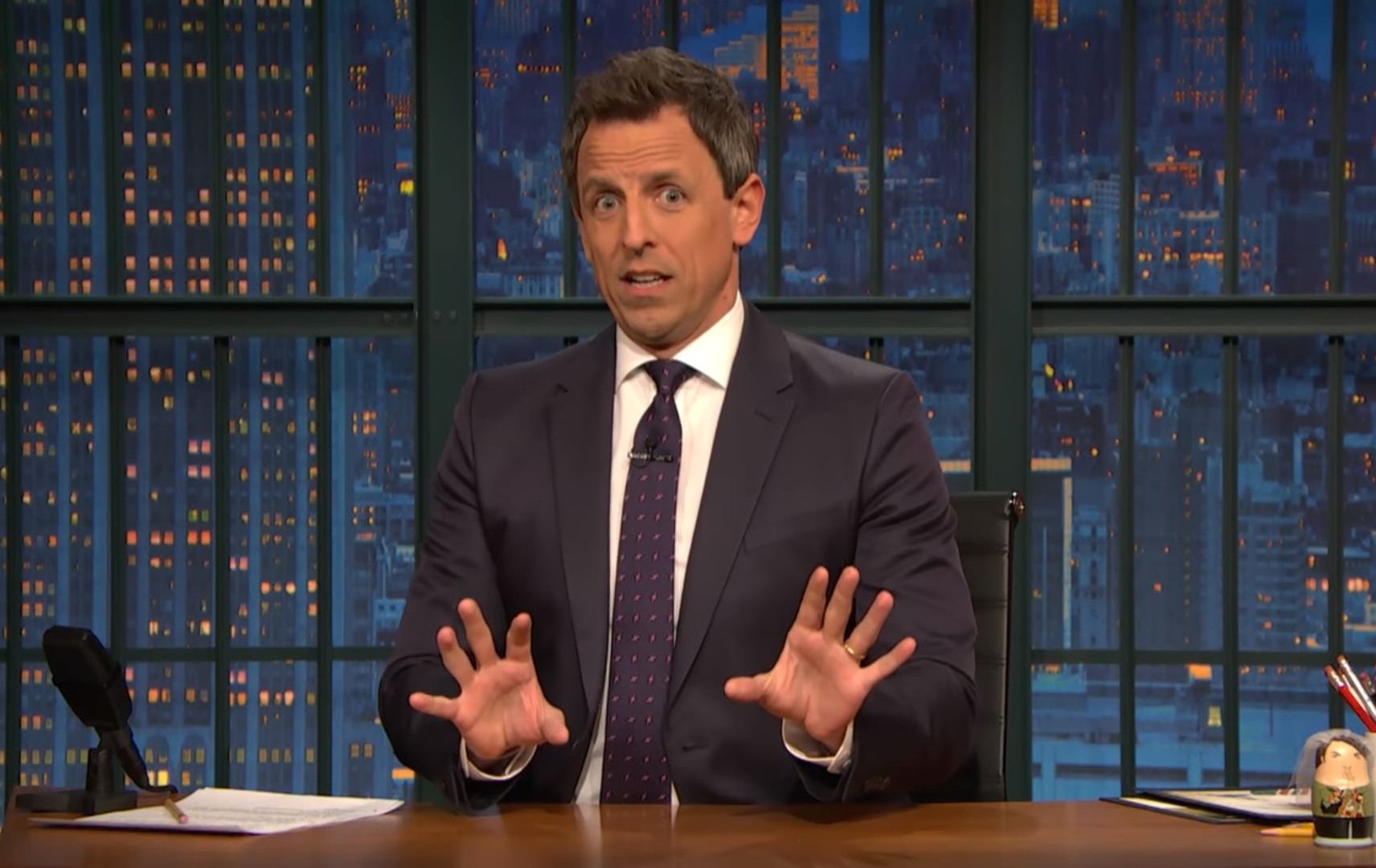 Y'all know that I can barely tolerate the competitive-birthing stories from mothers. I think it's fine that so many of you have these crazy stories about your children's births, but so many of those stories make my lady parts want to close up shop permanently. But this story isn't like that. This story is from a father's perspective as his wife gave birth in the lobby of their New York apartment building. Seth Meyers and his wife Alexi Ashe welcomed their second child, another little boy, this week in New York. Alexi started having contractions and they were on their way outside of their building when the baby started coming (this entire video is amazing):
Poor Alexi really did give birth in the lobby, and Seth talks about how the residents of the co-op were getting blankets and warm towels for them and that an EMT cut the cord and so much more.
Seth Meyers' baby boy made a dramatic entrance into the world in the lobby of the comedian and wife's apartment building on Sunday. The Late Night with Seth Meyers host, 44, welcomed his second child, son Axel Strahl, with Alexi Ashe on March 8 and regaled the audience with the incredible story of his birth just a day later. Meyers, who also has son Ashe Olsen, 2, told his audience Monday that his newborn son Axel, couldn't wait for his parents to make it to the hospital to make his debut.

The host thanked the New York Police Department, who arrived just after the baby did and helped cut the cord, and his neighbors who put towels in the dryer to keep the baby warm with until more help arrived.

"I called 911 and over the course of a minute conversation, I said, 'We're about to have a baby — we're having a baby — we had a baby," Meyers said.

The proud new dad began to cry as he spoke about his wife but attempted to play the tears off by joking, "I'm getting choked up thinking about how brave I was."

Meyers explained that his son's middle name honors Ashe's grandparents who met in a hospital in Austria the day after they were liberated from a concentration camp.
The lesson here – if Seth and Alexi decide to have a third – is that as soon as she's feeling like they should probably go to the hospital that day, they should just go to the hospital right then and there. Because this poor woman has a birth canal like a slide. Also: the Uber driver CHARGED Seth!!! F–k him.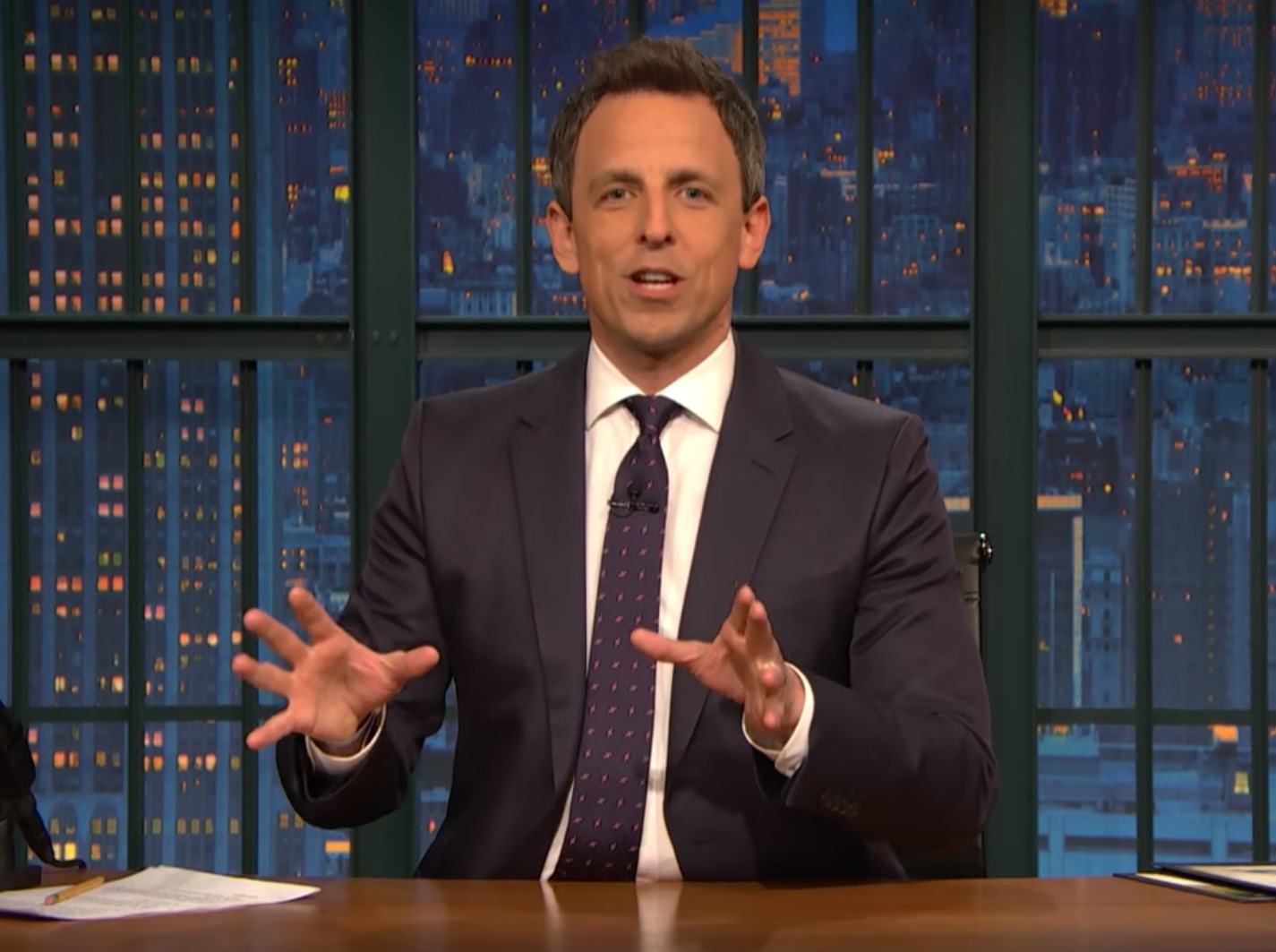 Screencaps courtesy of The Late Night.