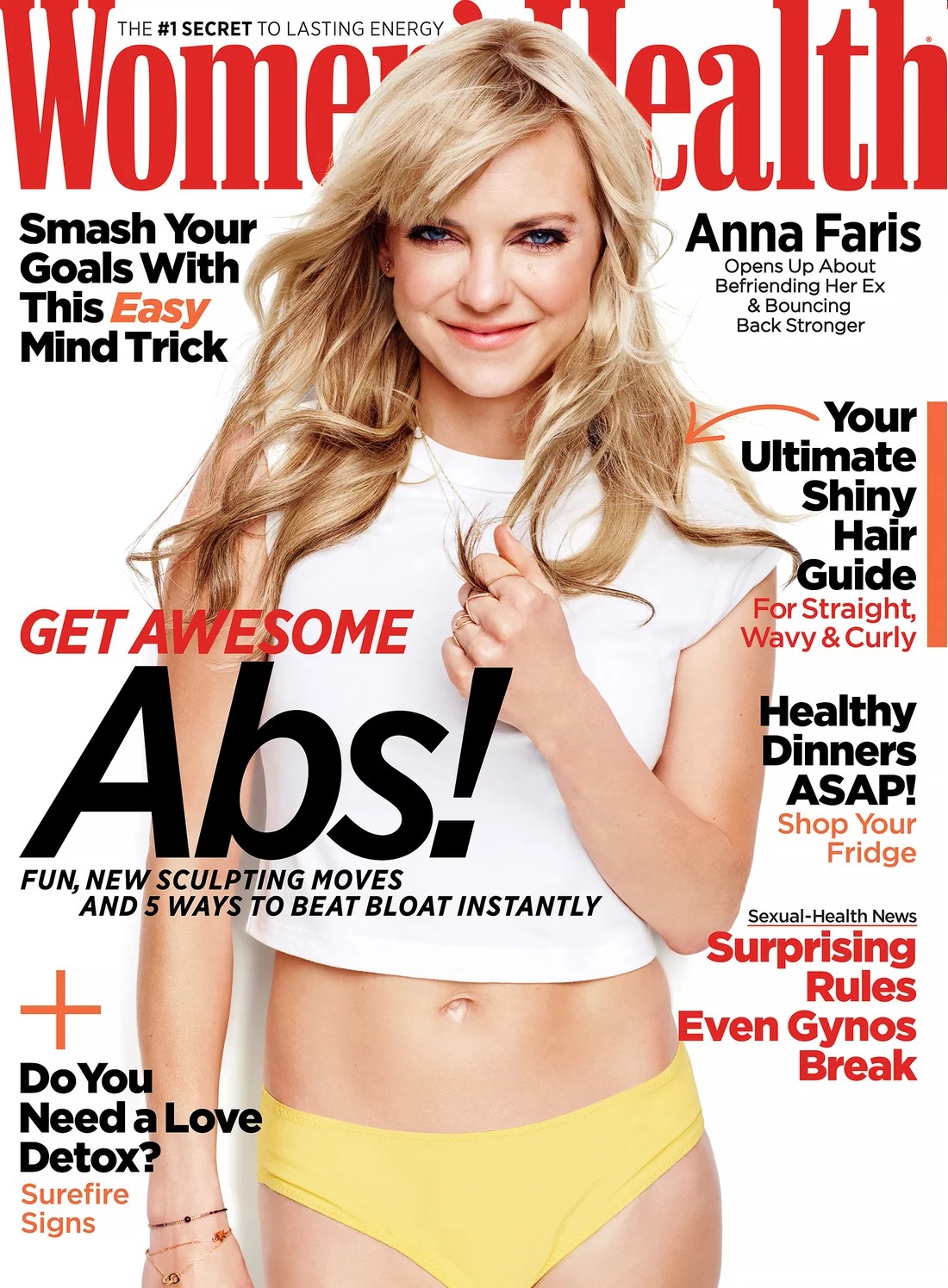 Anna Faris covers the latest issue of Women's Health to promote that craptastic-looking Overboard remake. Of all the 1980s hits, you're going to remake Overboard, arguably one of the best films of that time period?!?! I'm still mad about that, sorry. Anyway, I didn't hate Anna in this interview. In fact, I've been enjoying her interviews a lot post-Chris Pratt. Reportedly, Anna was not in the best place during the last years of her marriage. Everything that's come after the split seems to have helped her reclaim her own identity, and she just seems happier right now. Some highlights from Women's Health:
Getting breast implants: "I was always a negative-A cup, so when I was 30, I was getting a divorce [she was married to Ben Indra for four years], I had just finished House Bunny, and I'd sold another movie, all of these new things were happening to me, so I got my breasts done… it was f— awesome. I never, ever thought I'd do something like that…[I] always thought plastic surgery was caving in to 'the man,' you know? But it came down to a really simple thing: I wanted to fill out a bikini. I'm still floored that I did it, because I am a staunch feminist. I kept thinking, am I betraying my own gender by doing this?"

How she feels about plastic surgery now: "[I think] that people should be able to do whatever they want, whether it's getting braces, bleaching their hair, getting extensions, getting a boob job, getting vaginal surgery, or getting a nose job."

Gaining 70 lbs of pregnancy weight: "When I was pregnant, I gained 70 lbs! I wish it was all in my belly, but it was on my arms, my thighs, my ass. I remember at the time thinking, This is incredible. I'd never enjoyed food more and I didn't care. My vanity was completely tidal-waved by the need to just nourish this thing. Nothing was going to stop me! Finally, my doctor was like, 'Okay, you're, uh, gaining at a pretty rapid pace.' Well, yeah! For the first time in a long time, I had absolutely zero concern about my weight. It felt really good."

She loves hiking: "I grew up in Washington, and my dad took us hiking in the mountains every weekend. I had a passion for it early on," she said, adding that she and her brother "weren't allowed to bring friends. I'm really grateful for that time because it forced me to have conversations with my parents and appreciate nature. I hope to instill that in my son. I think of hiking as my time to be alone and reflect. I love pushing my body, but I also love the solitude. It's one of the few times in my week that I get to be by myself and think about things. Sometimes I listen to other podcasts and get inspiration from them."
I don't think it's anti-feminist to get a boob job, and I agree that people should be free to get whatever they want done as far as cosmetic surgery. My problems with plastic surgery are that some people try to "fix" a problem that doesn't really exist, or that they're addicted, Kardashian-style, to a really cartoonish, plastic look. I also have a problem when people lie about the work they've had done (Kardashian-style, again). Anna's never lied about her boob job, and she got implants that are proportional to her frame and all of that. I don't think anyone has a problem with that kind of work. As for gaining 70 pounds while pregnant… it feels like the kind of story Jessica Simpson would tell.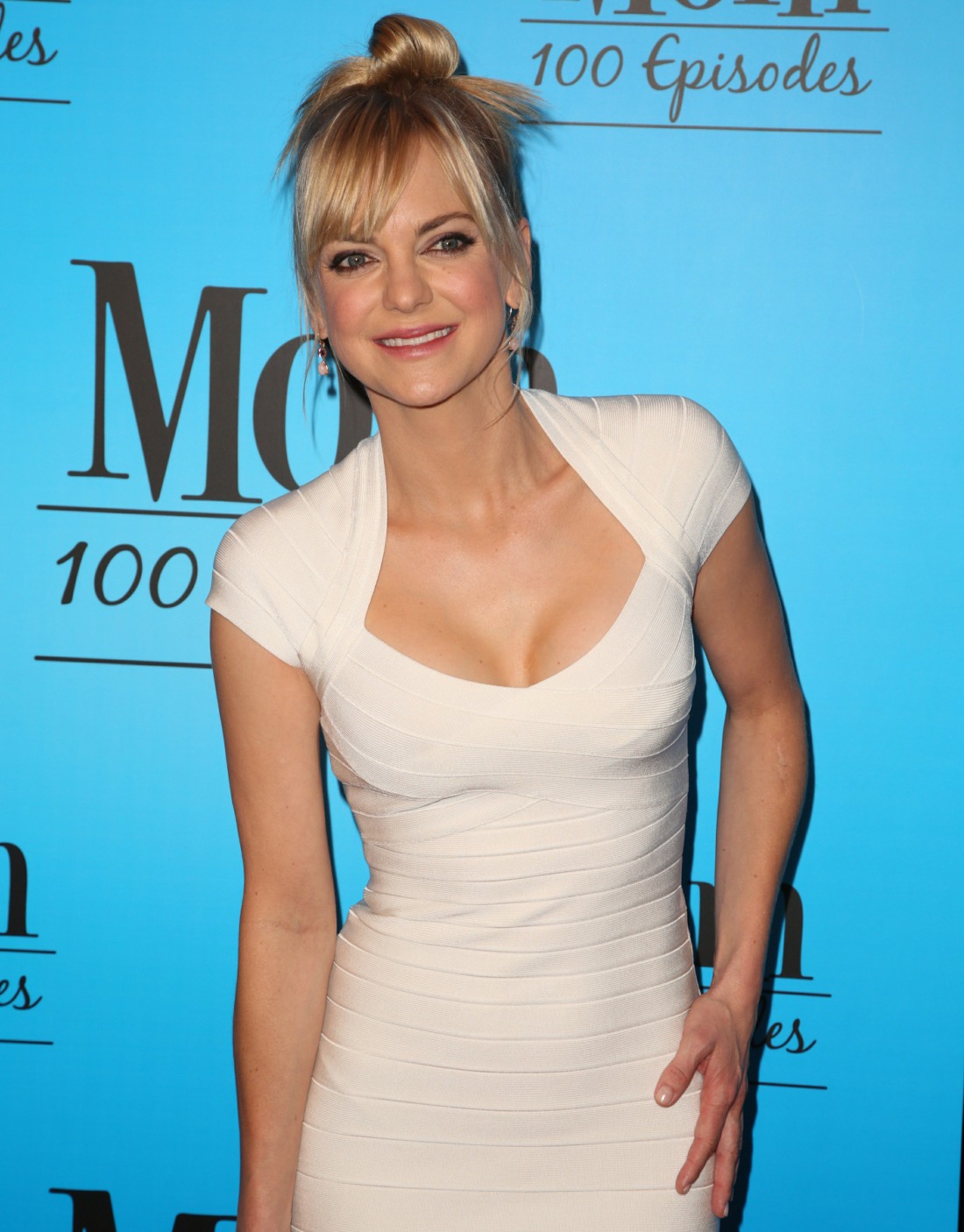 Cover courtesy of Women's Health, photo courtesy of WENN.