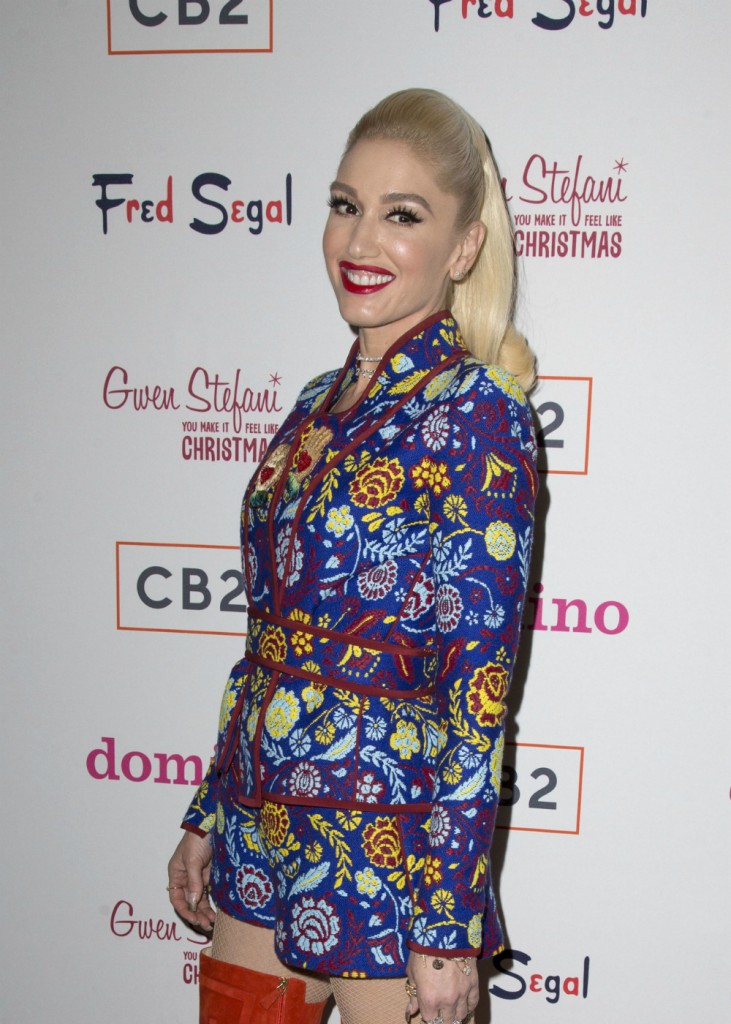 I wish Gwen Stefani didn't cause me to say, "Ugh – you're better than this!" as often as she does. There was a time I felt empowered just looking at Gwen, but lately not so much. Gwen was on Ellen DeGeneres' talk show yesterday to "announce" that she was going to do a residency in Las Vegas. That's big news, if maybe not totally surprising since we heard it was probably going to happen over a month ago. Gwen also said that $1 from every ticket sold to her Vegas show would be donated to a Nevada charity, Cure for the Kids. That is all very cool and should have been enough.
The part that had cringing was the intro to the residency announcement. Ellen introduced Gwen as having something to tell her and immediately launched into wedding speculation and went on and on until it was uncomfortable to watch:
I mean, look at the YouTube title to that clip – it's about Gwen marrying Blake, not headlining her own residency in Las Vegas. But it's the coy, "golly gee whiz" way that Gwen answered that drove me batty. Why is a grown woman asking, "what do you think I should do?" on national television? As far as Gwen's query to Ellen, "What are you doing? God!" My guess is – probably exactly what you asked her to do, Gwen.
But the part that gave me pause was this exchange. Mind you, the lead in to this was Ellen saying, "unless both of you have had not good experiences and decide this is good enough and you're going to keep it as is," which, if you want to nit-pick Gwen's expression, was not a part of the plan:
Ellen: "Well, just think about it. There's no rush."
Gwen: "I do. I think about it all the time."
Ellen: "Does he think about it?"
Gwen: "I swear…I don't know!"
Originally I thought this inane discussion was just Gwen's way of letting us know they would be announcing their engagement soon. Then it sounded like a PR ploy to help fuel interest in her residency. But the more I rewatch that section of the clip (starting at 1:41), it almost sounds like Gwen is telling Blake to get on it already. We have all wondered openly why Blake and Gwen haven't gotten married yet, it was the natural trajectory of their in-your-face public romance. Maybe it's because Blake is gun-shy? So, Gwen got Ellen to stir things up.
I'm happy that Gwen's found love again with Blake. I don't care if they get married. But I am very happy for her about her residency. That'll be a great show and I love the charitable aspect of her ticket sales. I just wish that's where she'd keep the focus, at least for now.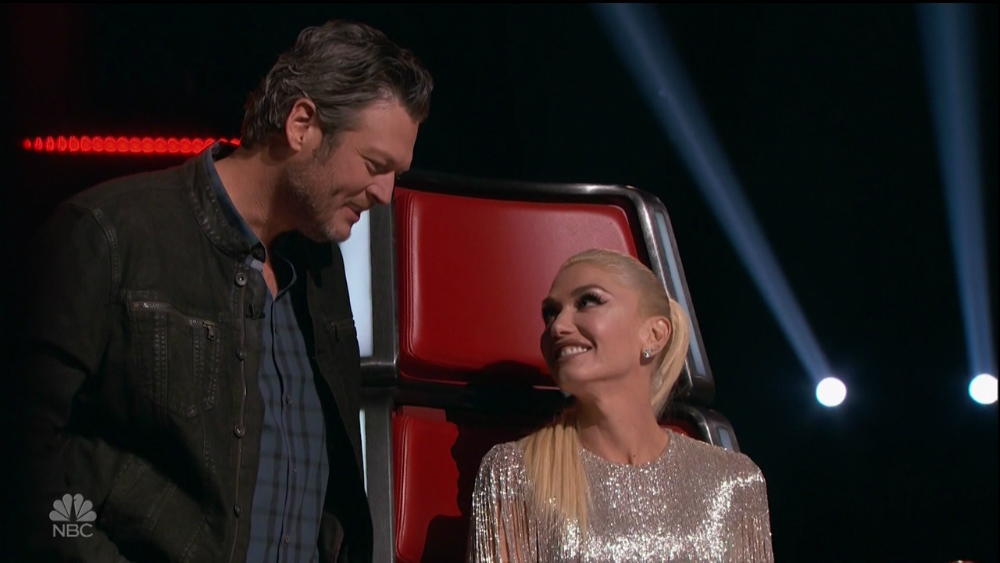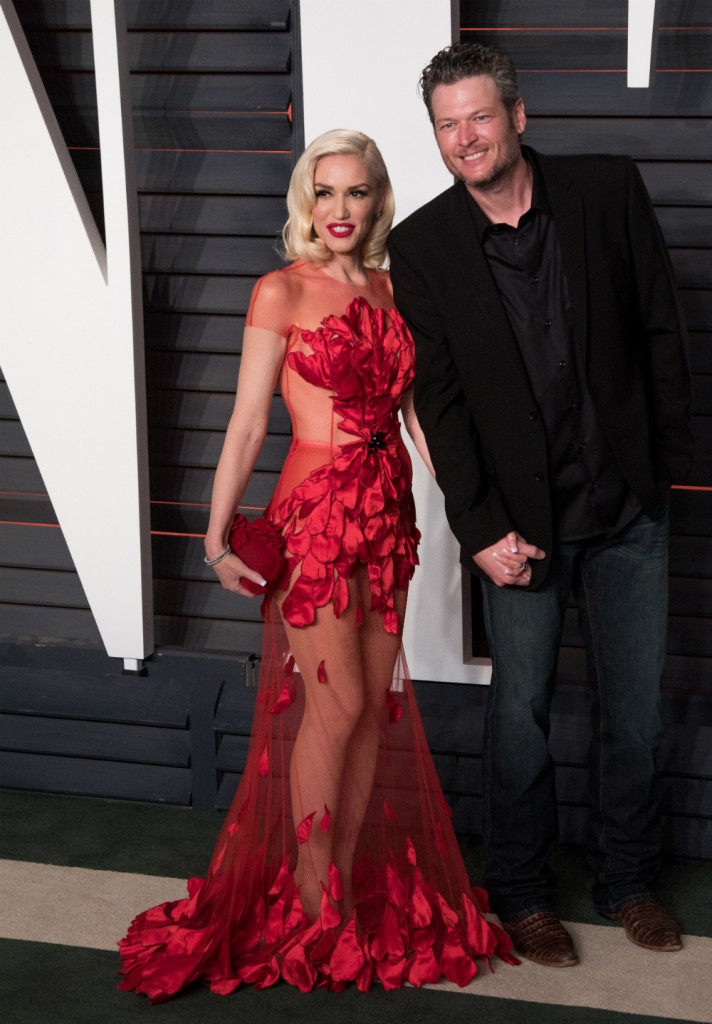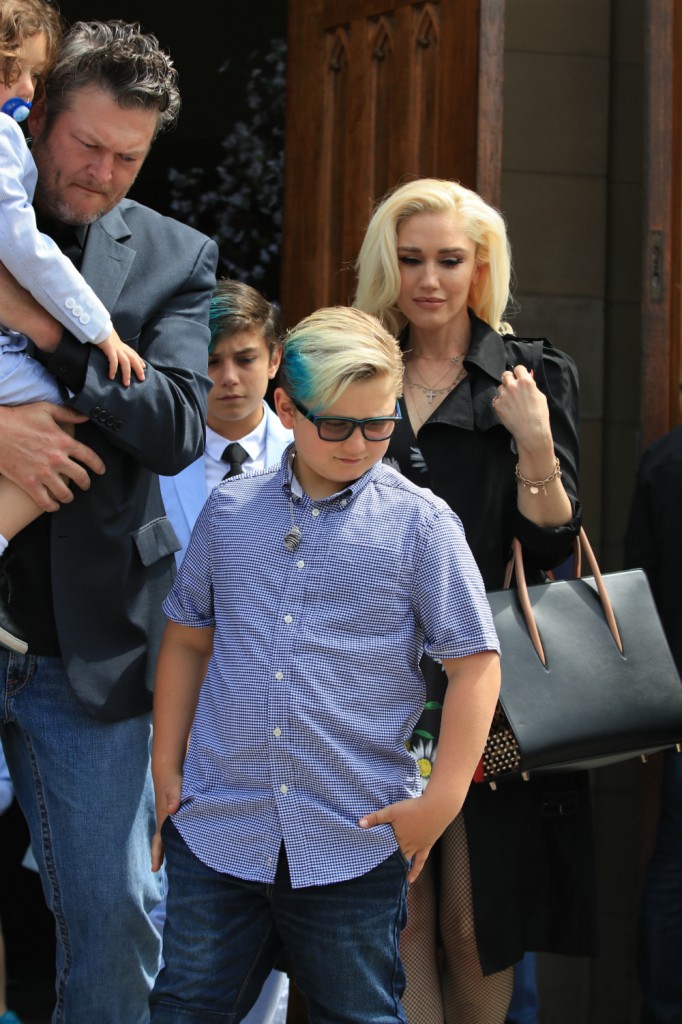 Photo credit: YouTube, Getty Images and WENN Photos