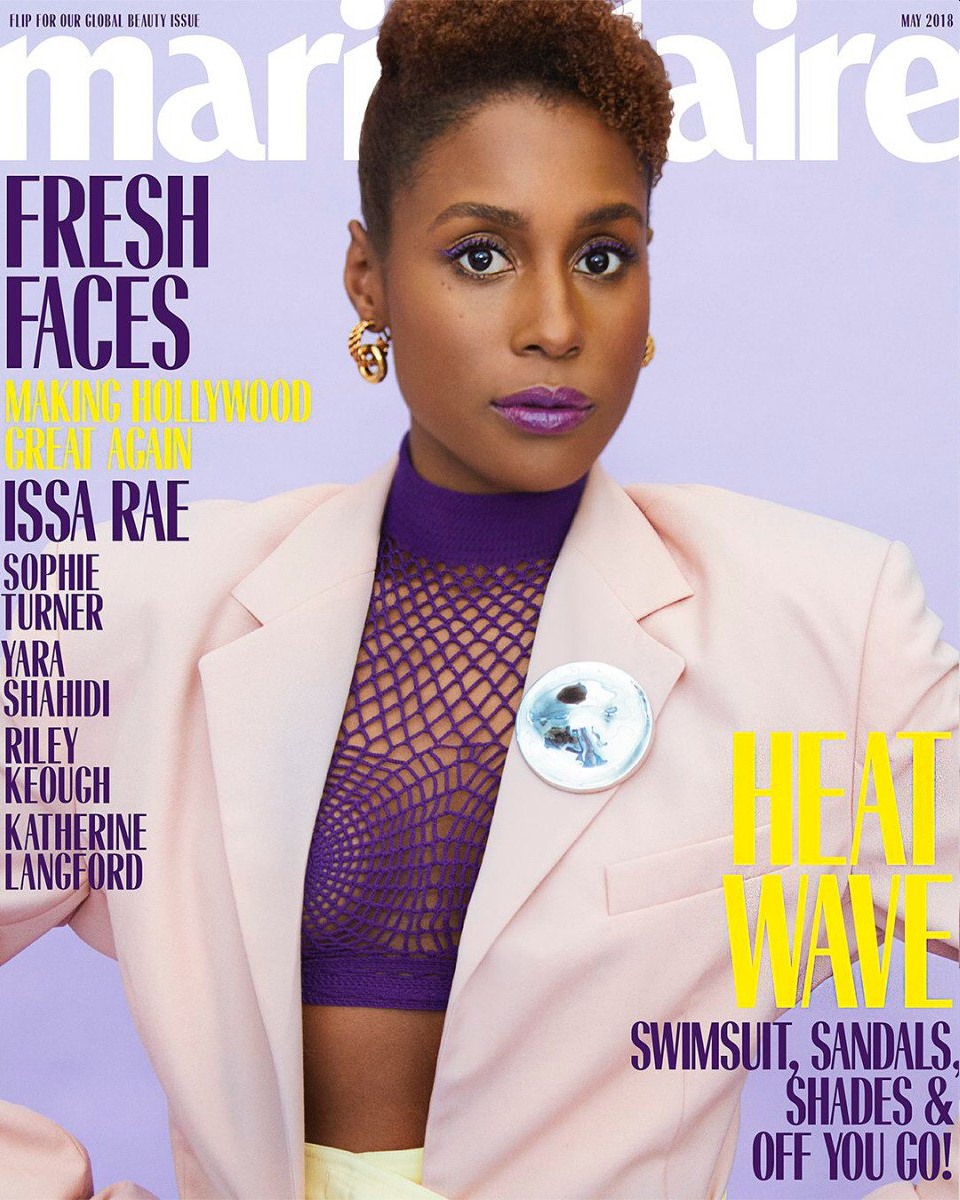 Marie Claire's May issue is devoted to multiple covers of their "Fresh Faces." Issa Rae is a legitimate Fresh Face! She broke through into the mainstream a few years back with her successful HBO show Insecure. All you need to know about Insecure is that Michelle Obama watches it!! That tells you everything. Anyway, Issa is now super-famous and she's even securing beauty contracts and getting invited to all the awards shows. In the excerpts from Marie Claire, Issa talks about gratitude, Inglewood and Friends.
Her gratitude: "I'm happy and grateful to be in a position where I can want to see something, and then support the people who are telling stories I want to see."

The changing landscape of her neighborhood, Inglewood: "You see so many 'For Lease' signs go up because people are being pushed out. Part of me is conflicted—I want a cycling studio. I want a coffee shop. But it's always at the expense of black and Latino people. There's never an assumption that we could benefit, too."

Which Friends character she could be: "I would never peg myself as a Rachel. Definitely more of a Phoebe. Maybe with Monica neuroses."

Keeping her private life private: "I get so much feedback about everything. The one thing I don't need feedback on is who I'm sleeping with."
One, I feel like she's just straight-up Monica, right? She's not Phoebe. She's Monica with a little bit of Rachel. Two, gentrification is real and so are the conflicting emotions that come with it. She's upwardly mobile – she wants the good kind of gentrification, which would mean a good coffee place close by and a SoulCycle. But she also hates that any kind of advancement comes at the expense of communities of color being pushed out.
As for who she's sleeping with… I have no idea. Is it Drake?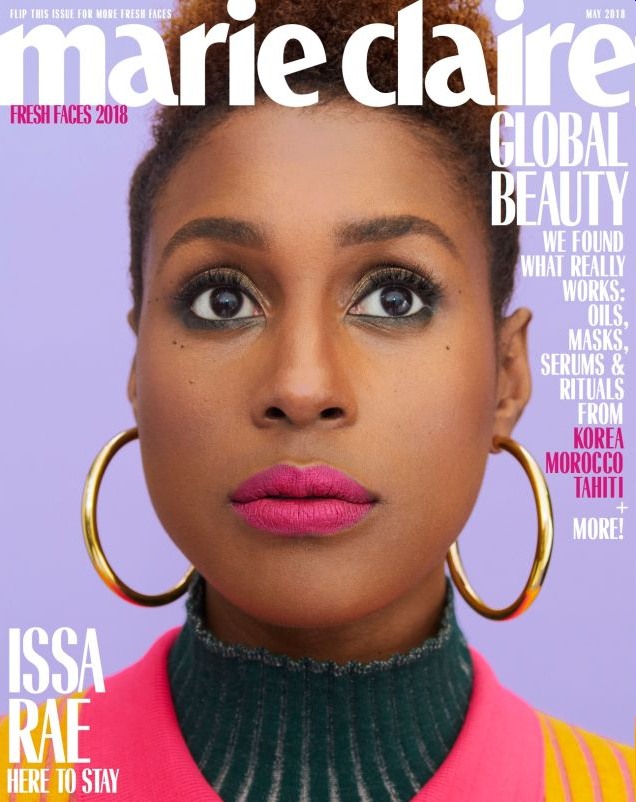 Covers courtesy of Marie Claire.