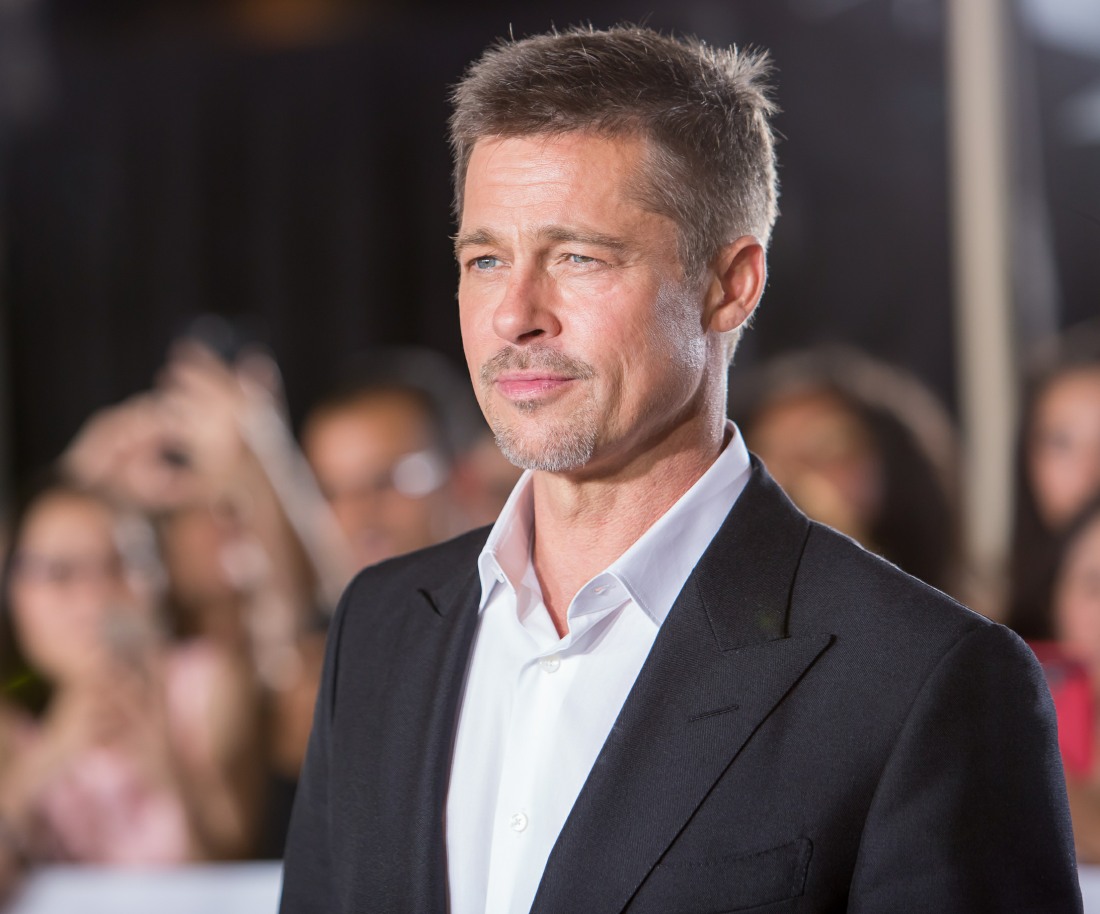 As we discussed yesterday, Brad Pitt is completely unoriginal. He's following George Clooney's playbook to a ridiculous degree. When George met then-Amal Alamuddin, George's PR worked overtime to convince People Magazine readers that George could only settle down with Amal because she was the most perfect unicorn in the universe. The whole thing was… overkill, ridiculous, offensive and unrealistic. Well, now Brad's PR is doing the same thing with Neri Oxman, an MIT professor who by all accounts is lovely, accomplished and brilliant. The latest People Mag headline? "Has Brad Pitt Met His Amal Clooney? 'He Likes Women Who Challenge Him,' Says Source." No, really. The Unicornification of Neri Oxman.
MIT professor and architect Neri Oxman may be just Brad Pitt's type, an insider tells PEOPLE in the latest issue. Like his buddy George Clooney's human-rights lawyer wife Amal Clooney, Oxman is a highly educated expert renowned in her field. Described as "genius and gorgeous" by a source, Oxman, 42, could be a similar match for the 54-year-old Pitt as he starts dating again.

"It took him a long time to date, but he is now," the insider tells PEOPLE. "He likes women who challenge him in every way, especially in the intellect department. Brad has seen how happy and different Amal has made his friend. It has given him something to think about."

While a Pitt source has maintained he and Oxman are "just friends," they've met up a few times since the fall and the insider notes Pitt has been flying frequently to the East Coast. He dropped by one of Oxman's classes last fall and was spotted at MIT again a few weeks ago.

Pitt and Oxman got to know each other through an architecture project at MIT, where she works as a professor of media arts and sciences at the school's Media Lab. Pitt has always been interested in architecture and founded the Make It Right Foundation, which builds affordable and environmentally friendly homes in New Orleans for people in need.

"One of the things Brad has said all along is that he wants to do more architecture and design work," another source says. "He loves this, has found the furniture design and New Orleans developing work fulfilling, and knows he has a talent for it."
"He likes women who challenge him in every way, especially in the intellect department." One, I cover a lot of interviews with his exes, and let me tell you, Jennifer Aniston and Gwyneth Paltrow are hardly some kind of brain trust. I'll grant him this: Angelina is smart about some things and rather oblivious about others. But let's not make it seem like Brad was out here dating and marrying MacArthur Genius Grant winners for decades. He was not. I'm not saying Brad is a vapid himbo – he has his strengths too, but I find it hard to believe that actual geniuses would find Brad's company enchanting for longer than a few hours.
As for the Unicornification of Neri Oxman… well, what's next on the list? Probably a pap stroll by Neri Oxman solo, so we can see her street style. She'll be carrying a book that only a genius would read and she'll be wearing comfortable-but-expensive shoes. That's my prediction.
Photos courtesy of WENN, Getty.