Khloe Kardashian gave birth to a baby girl yesterday morning in Cleveland, roughly 34 hours after the first wave of scandals came out about Tristan Thompson. Tristan is a serial cheater – there's evidence (videos, photos) that he was screwing around on Khloe throughout her entire pregnancy, up to this past weekend when he brought a woman back to his hotel room at the Four Seasons in New York. The stress of all of this likely contributed to Khloe going into labor so quickly. Khloe allowed Tristan in the delivery room and he was there in the hospital with Khloe and her family for several hours. Before she gave birth, all Khloe wanted to do was go home to LA and be with her family. Reportedly, she wanted to leave Cleveland as soon as she gave birth, so much so that she had a private jet on stand-by, basically. But now this is what People Magazine's sources say:
Khloé Kardashian has already put Tristan Thompson's alleged infidelity behind her, an insider tells PEOPLE.

"Khloé is feeling nothing but happiness right now. She is head over heels in love with her little girl—she is just consumed with love. Absolutely nothing else matters," the Kardashian family source says.

Although the two days before the 33-year-old welcomed her baby girl were filled with allegations that the 27-year-old NBA power forward had been seen kissing multiple other women, right now the reality star is filled with bliss. In fact, the new mother is "so incredibly happy" that she isn't upset about the cheating allegations.

"She's so incredibly happy that her baby is here, that she is big and strong and healthy and beautiful, and so right now Khloé truly has no other cares in the world. She isn't even mad at Tristan right now," the source continues.

"She's basically already forgiven him," the source adds. "She is in a bubble of love and peace and happiness right now, and everything that happened with Tristan is less about 'cheating' and more like, it was just a random drunken hookup that meant nothing and was kissing at most and didn't lead to anything else and was the fault of stupid groupies trying to trap him, and everybody just needs to move on."

Explains the source, "She loves this baby so much, and this baby is one half Tristan, and she loves Tristan. All is forgiven, all is right with the world. For this precise moment, anyway."

"We'll see what the next few weeks bring. But right now? It's nothing but peace and love and joy. And if anyone has a problem with her and Tristan and their baby all being happy together? Honestly, she just does not care at all," the source adds.
All of those mom/birth/baby hormones are a hell of a thing. I have no doubt that Khloe is blissed out and just so happy that she finally has her longed-for baby. She probably just wants some peace and quiet and time to enjoy the baby. But that's why Kris, Kim and Kourtney are there: to remind Khloe that she still really needs to get the f–k out. Speaking of, the Daily Mail has another exclusive about Tristan cheating on Khloe with yet another woman – Tristan has been spending time in a New York hotel with a woman named Tania for several months now. Get out, Khloe. Enjoy your baby in LA.
Kris posted this:
BLESSED!!! #Repost @wmag ・・・
When three of your sisters give birth in under a year. Congratulations to @KhloeKardashian on welcoming another girl to the KarJenner clan.
- pic.twitter.com/6kdMEYG4V1

— Kris Jenner (@KrisJenner) April 12, 2018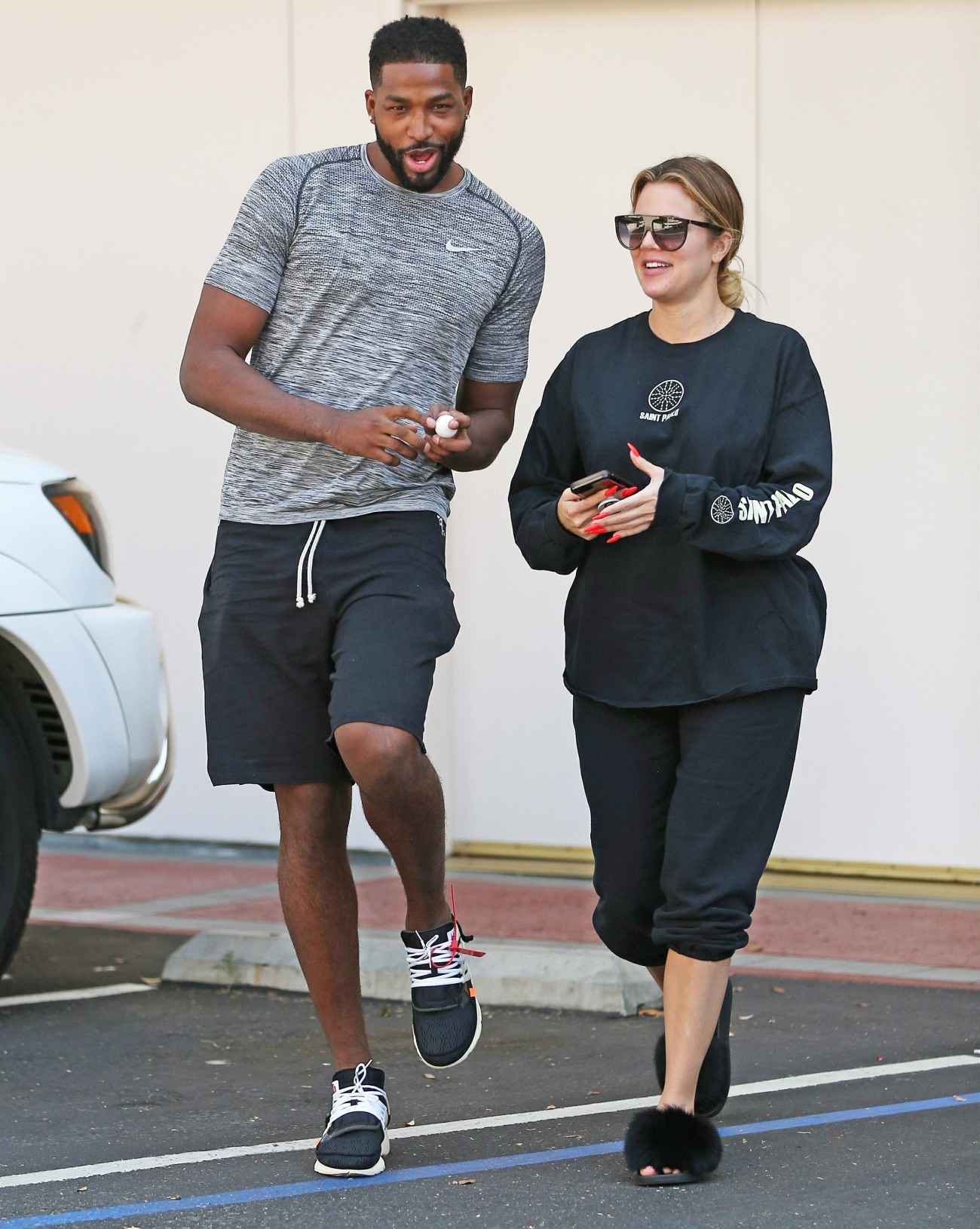 Photos courtesy of Instagram, Backgrid.