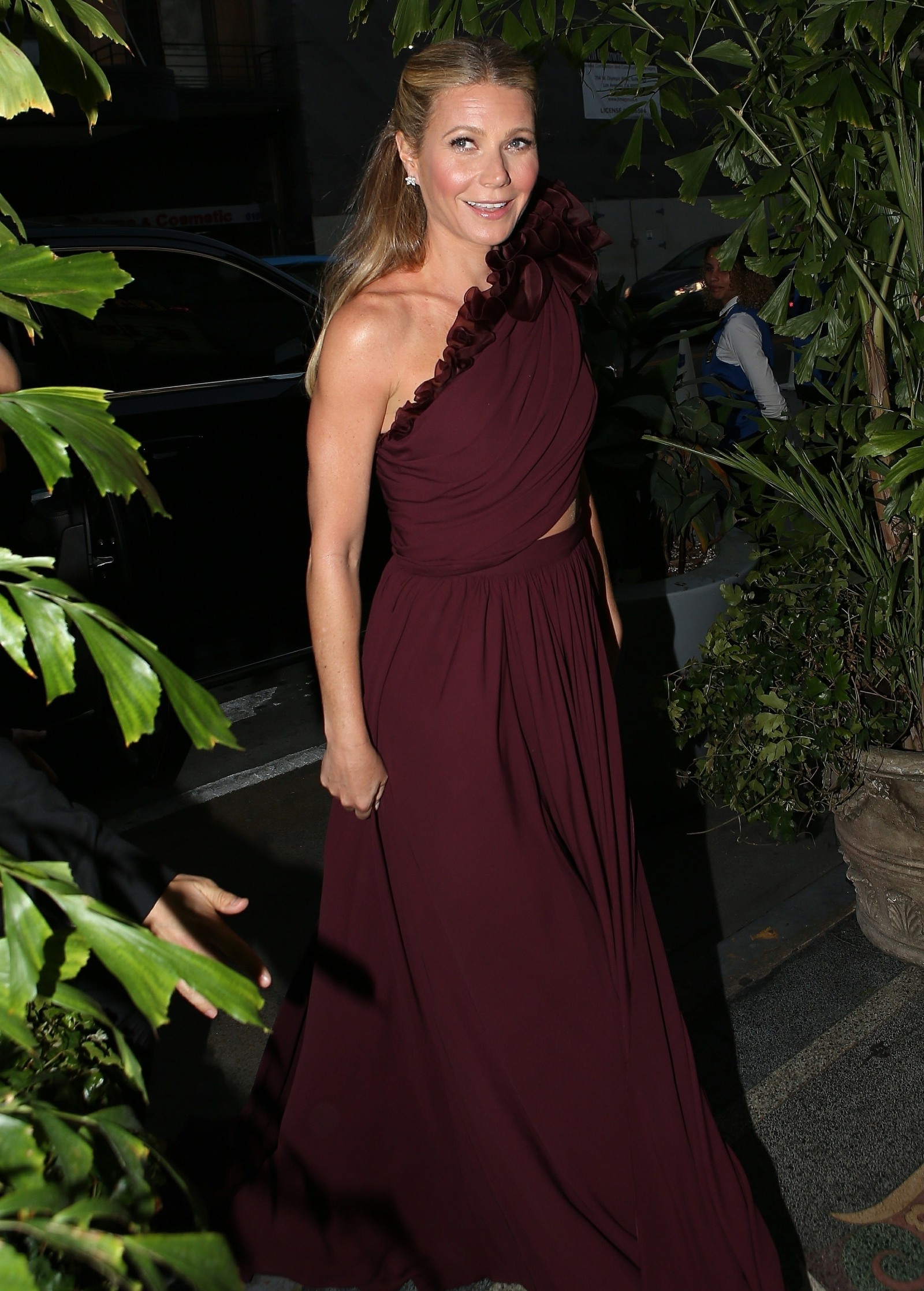 Here are some photos from outside of Gwyneth Paltrow's "engagement party" in LA on Saturday night. The engagement party was a black-tie affair hosted by Gwyneth and Brad's good friend Ryan Murphy. Apparently, 400 guests were invited, including (but not limited to): Julia Roberts, Cameron Diaz, Chelsea Handler, Jennifer Aniston, Steven Spielberg, Blythe Danner, Reese Witherspoon, Rob Lowe, Liv Tyler, Karlie Kloss, Kate Hudson, Rashida Jones, Matthew Morrison, Lake Bell, Jennifer Meyer, Jon Favreau and Chris O'Donnell. No Chris Martin, from what I saw.
All of these people got dressed up to fete Gwyneth and her (new) Brad on their engagement. But maybe more? There were many, many rumors flying around that this engagement party was actually a cover for a surprise wedding. Blythe Danner was even seen carrying a dress bag from Monique Lhuillier. AND the party came on the heels of Gwyneth's luxurious bachelorette party in Mexico last week. So did Gwyneth and Brad actually get married on Saturday? For what it's worth, I don't think Gwyneth would have worn this fugly maroon gown to her wedding, even if she changed inside the event. The maroon gown is what convinces me that this was just an engagement party.
What do you think in general though? I think Gwyneth is exactly the kind of person to have Ryan Murphy host and presumably pay for her surprise wedding. But I don't think that's what happened. I think it really was an engagement party. I think Gwyneth's real wedding will happen sometime soon – after the Met Gala, probably – and that she'll go all out and organize and plan every detail to goopy perfection. This party was just about other people celebrating Fabulous Gwyneth and her Fabulous Brad. Still, who would have guessed that Jennifer Aniston would now be tight enough with Gwyneth to attend this shindig?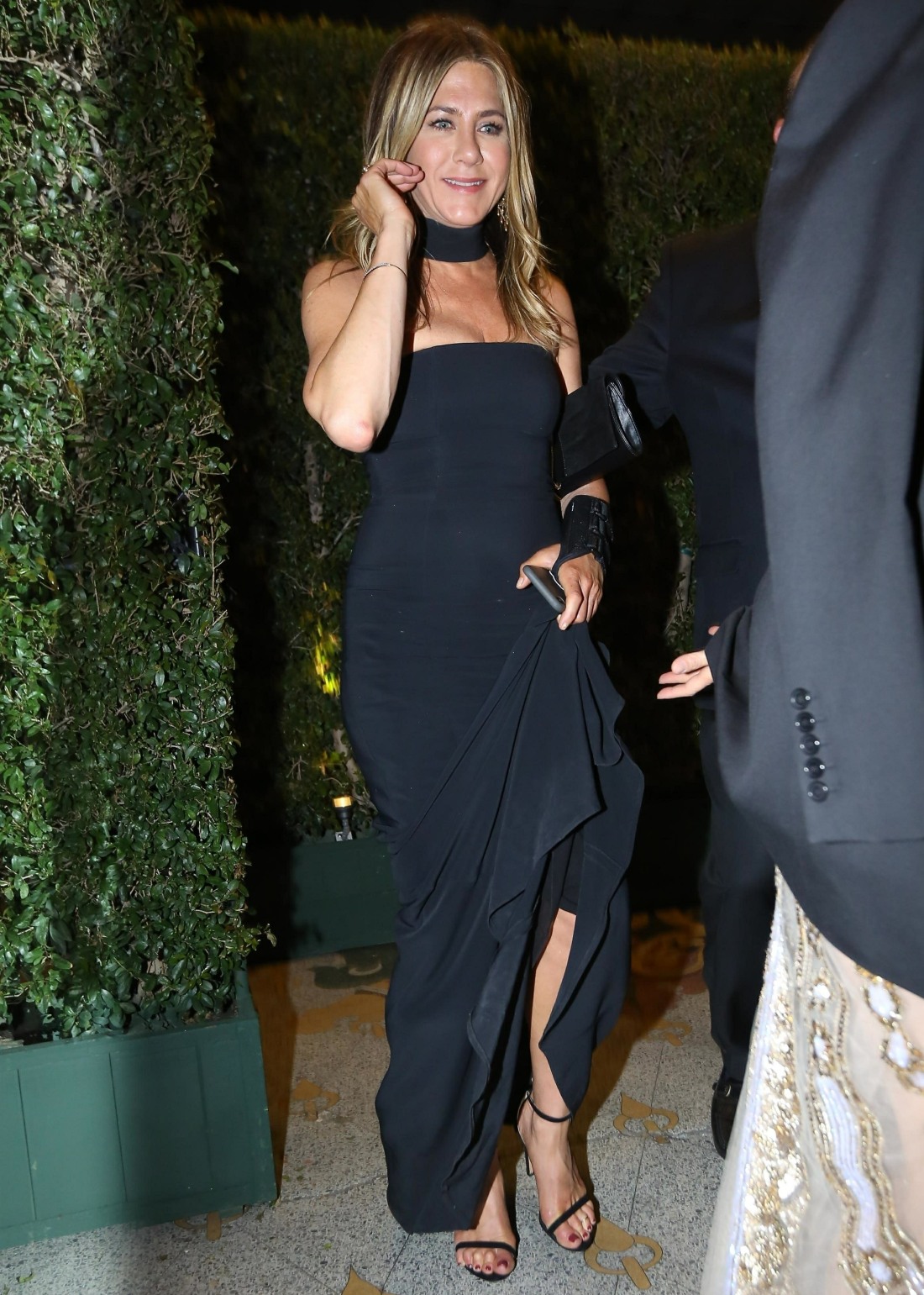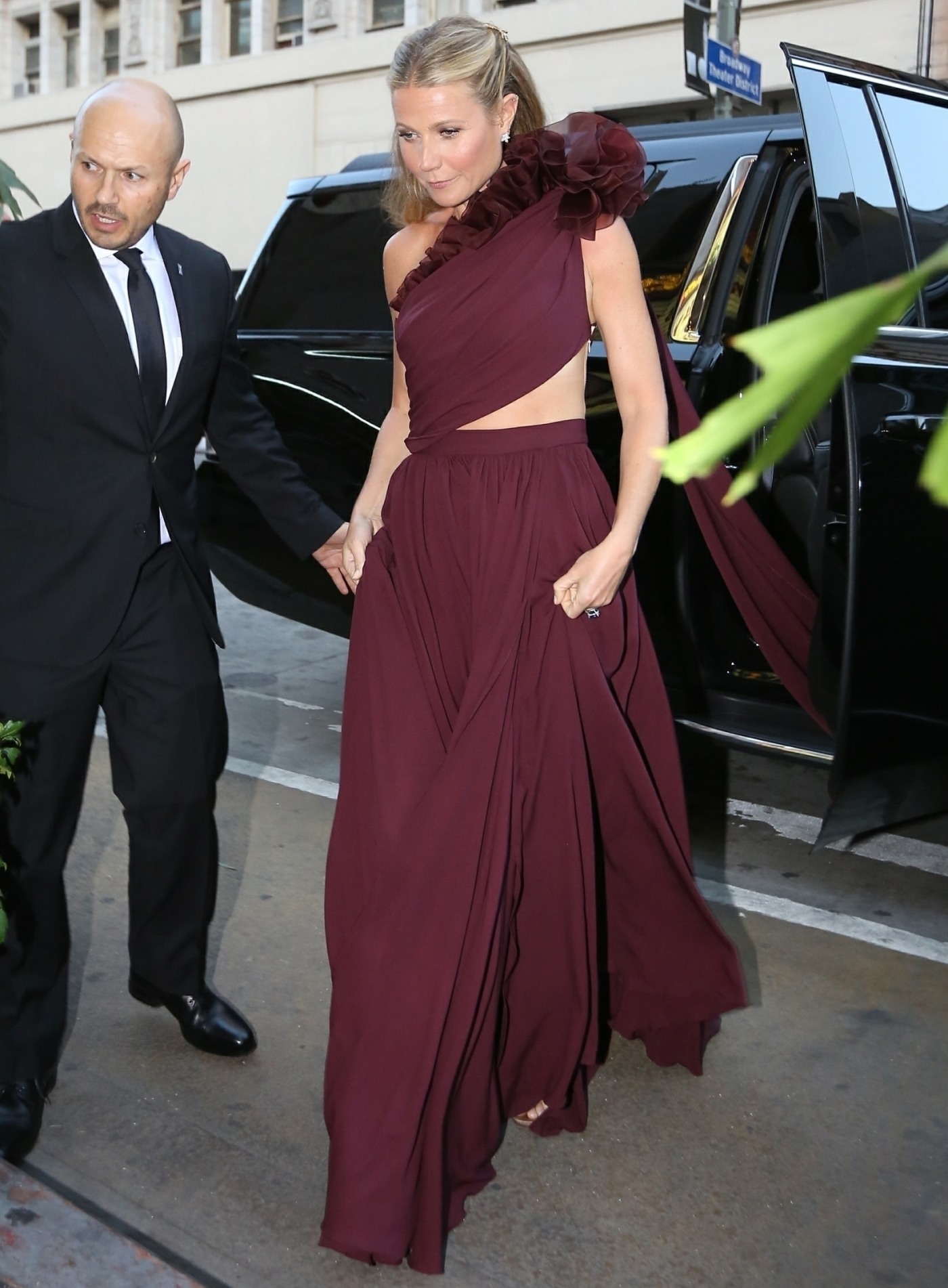 Photos courtesy of Backgrid.