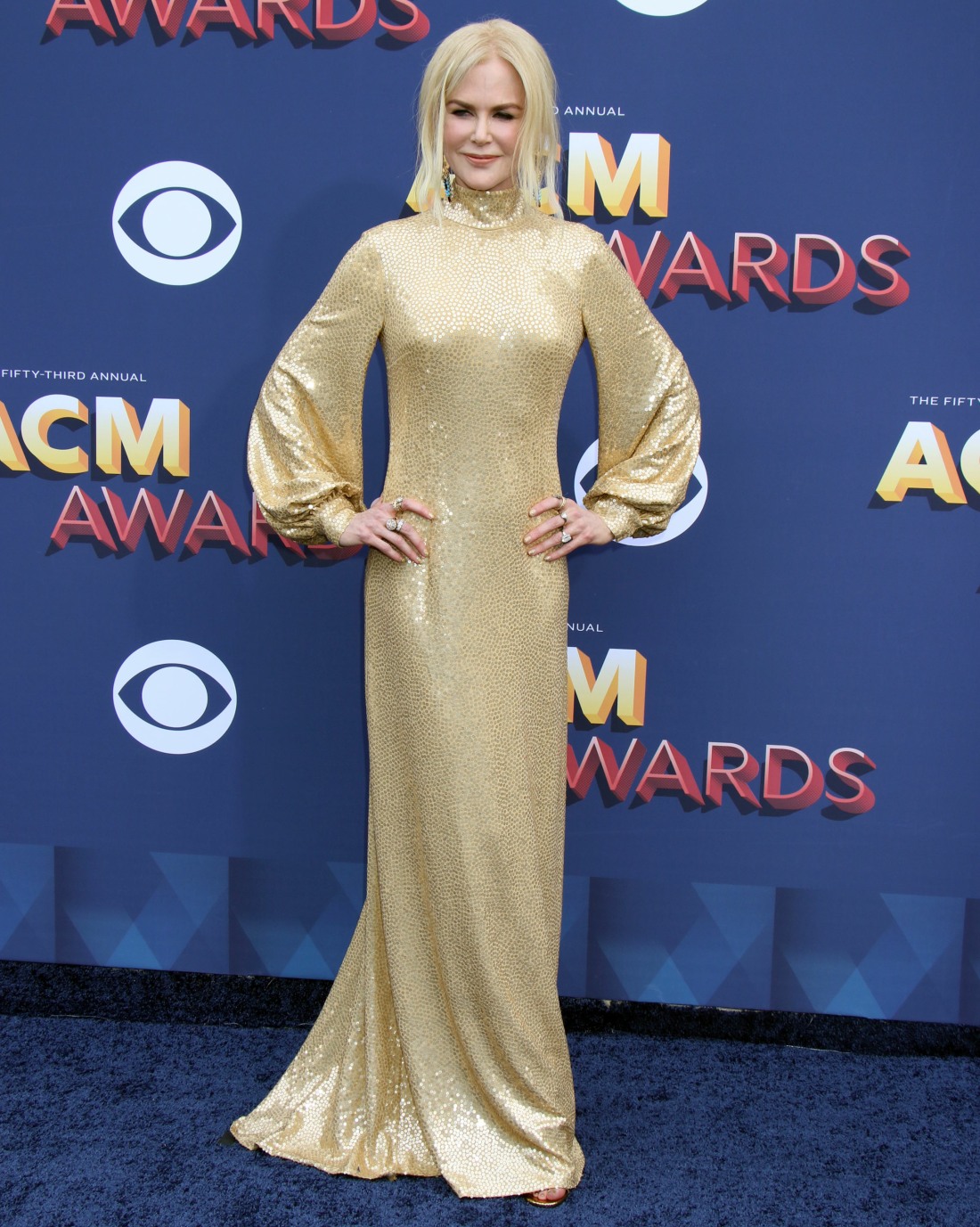 At some point, do you think country music fans and country stars feel like Nicole Kidman is mocking them? Her styling is so different when she attends country-music events with her husband Keith Urban, and it's almost like she's doing a very bad version of what she thinks is "country music style." Like, she's trolling country music stars because she's like "this scene is all about sh-tty hair and terrible clothes, right?" These are photos from last night's Academy of Country Music Awards. Nicole wore a CUSTOM Michael Kors gown. As in, Michael Kors customized this gown specifically to look like something Dolly Parton would have worn in 1971. What's particularly bad about this is that her hair is the exact same color as the dress. It's just a big NO. Also: check out Keith's crazy lifts!!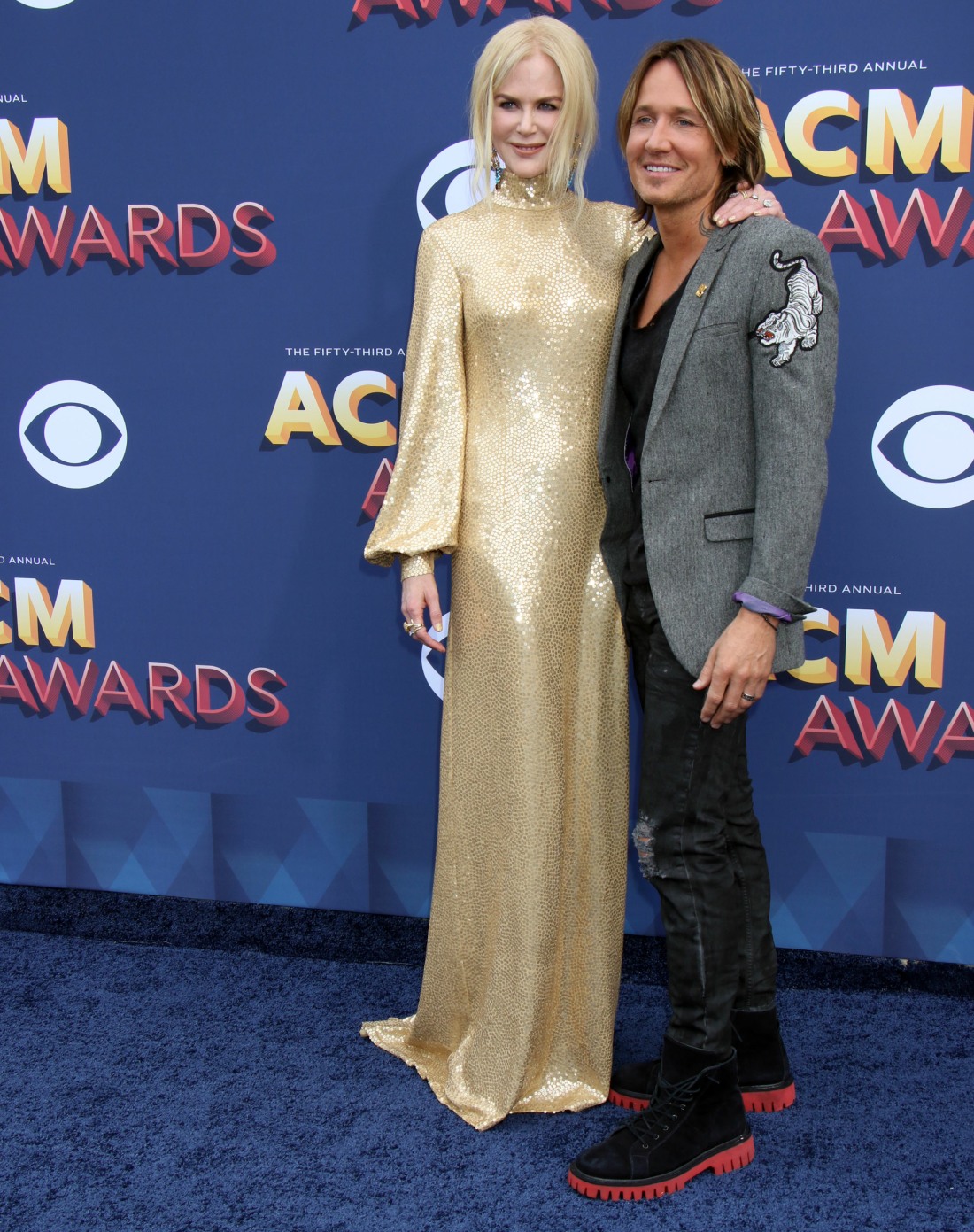 Miranda Lambert wore this Georges Chakra gown on the red carpet, but obviously she changed a few times during the show for her performance and stuff. Miranda won big at the ACMs, and she's now won Female Vocalist of the Year for NINE years running. Crazy. As for her dress… it's okay. It's not really her style, right? And she went solo on the carpet because she and Anderson East broke up a month ago or so.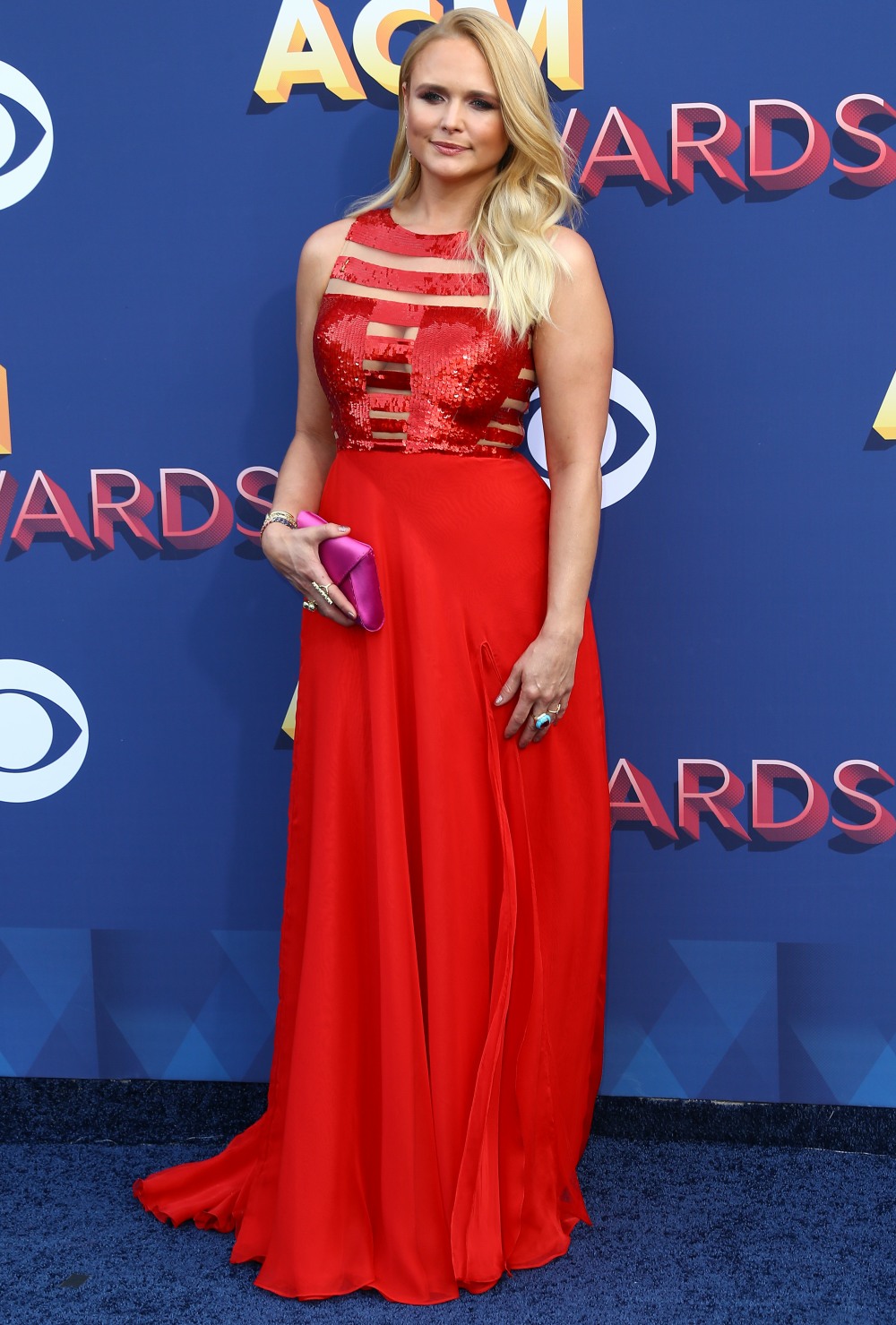 Here's Jerry O'Connell and Rebecca Romijn. Rebecca wore a Uel Camilo gown and I like this?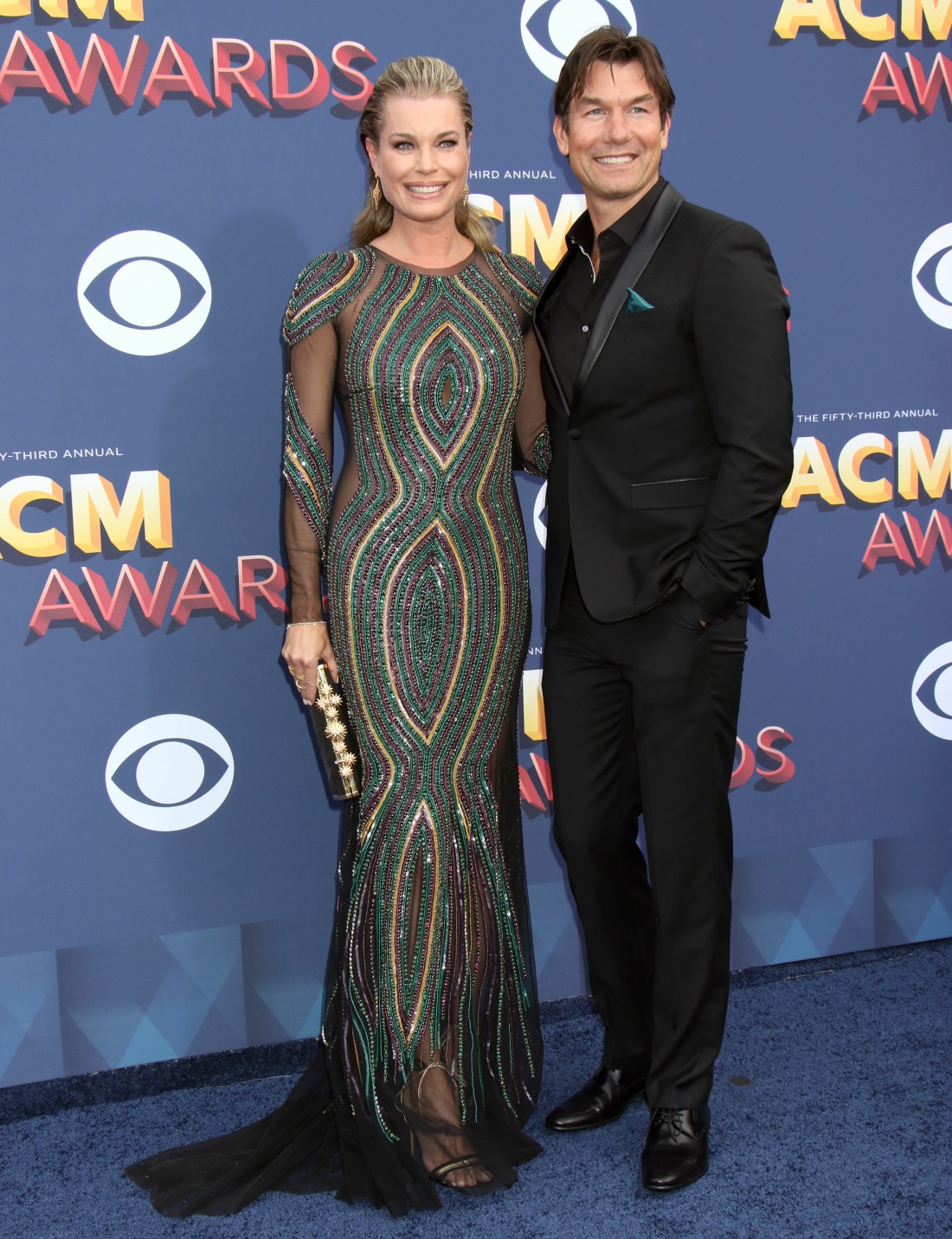 Bebe Rexha in Yanina Couture. It's always bad when the ruffle starts blocking your face.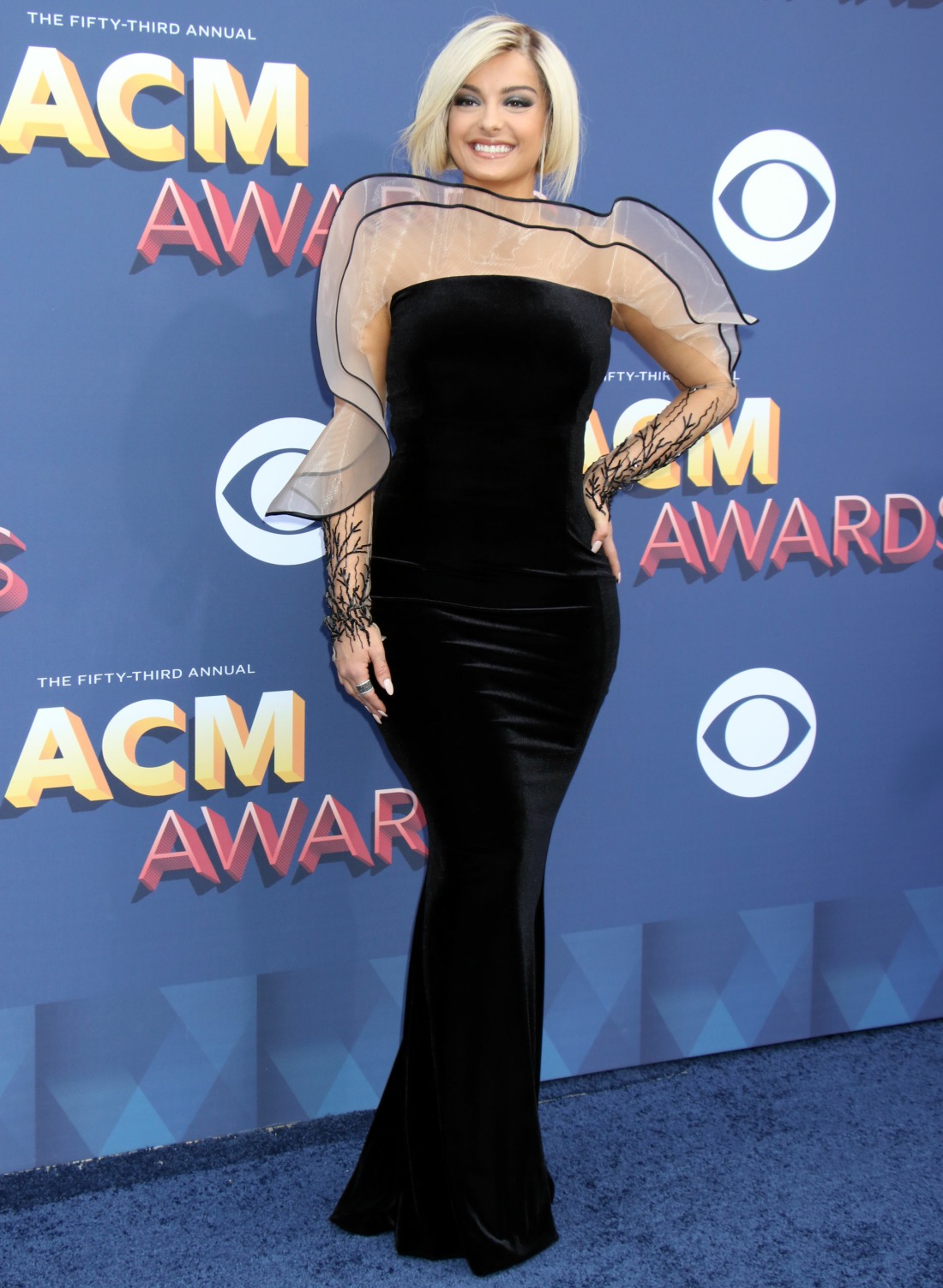 Here's Luke Bryan and his wife Caroline Boyer.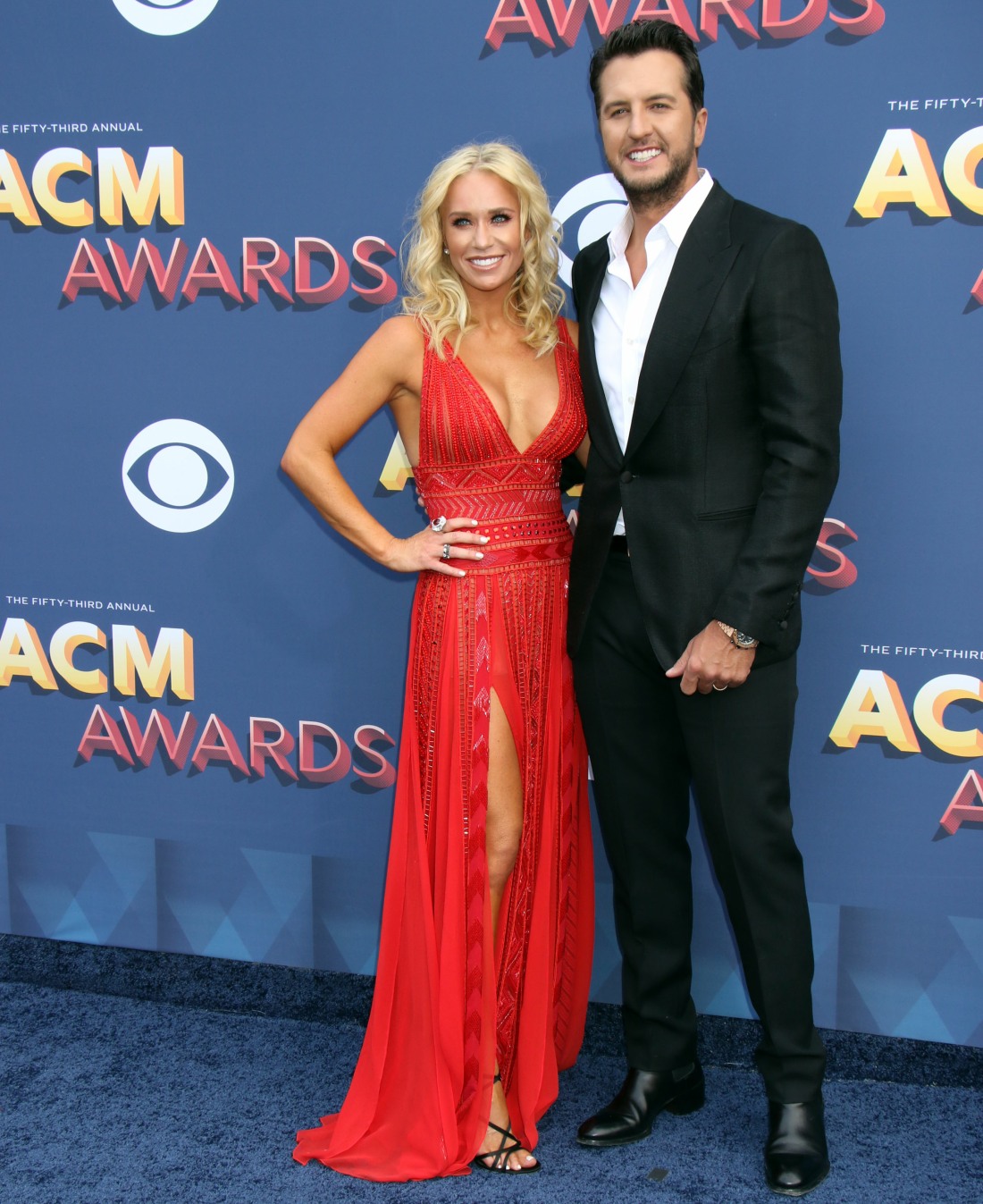 Lindsey Vonn wore this for some reason.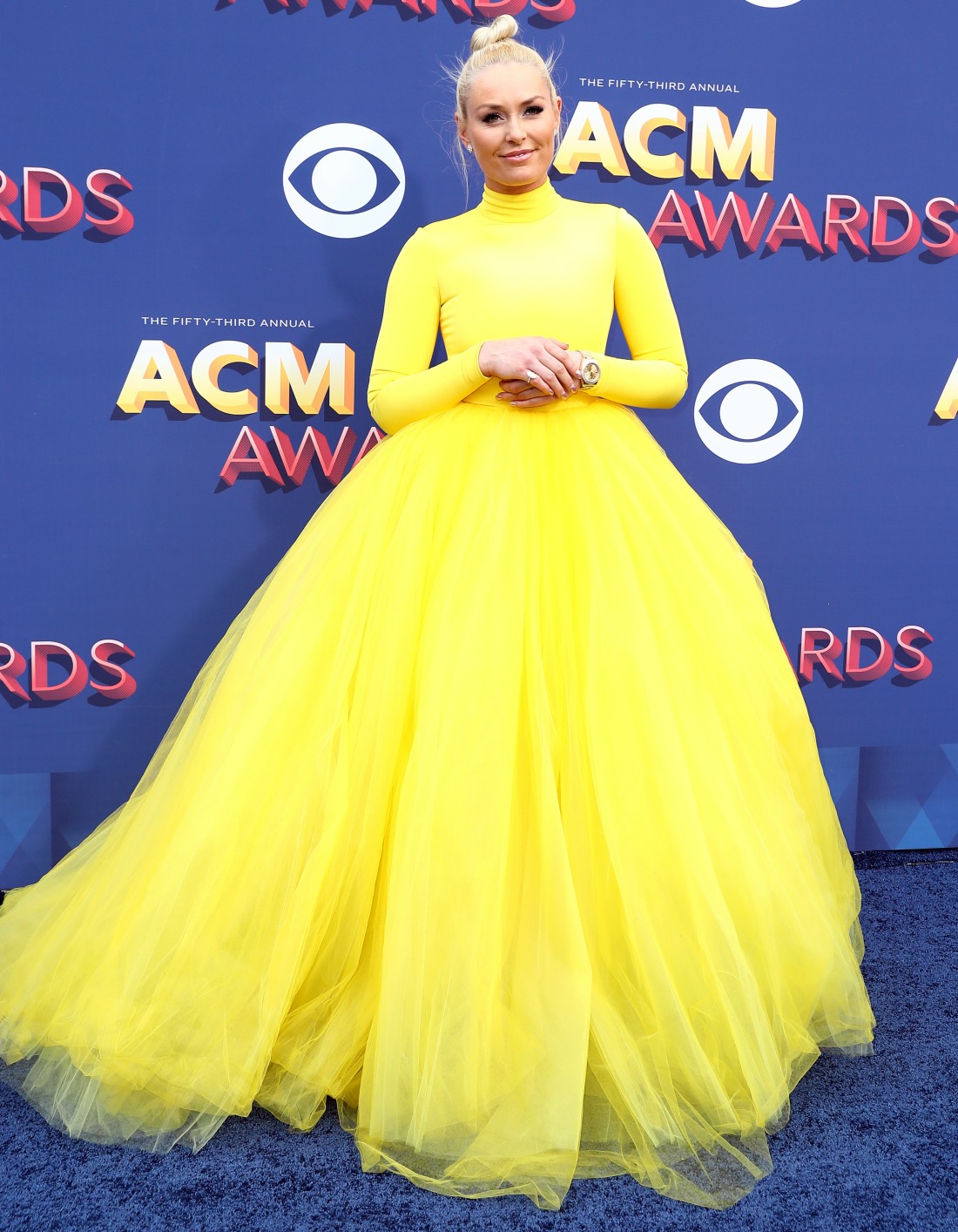 Perhaps out of respect for Miranda Lambert, Blake Shelton didn't walk the red carpet. But he did bring Gwen Stefani as his date. They look very happy together, so I guess we're not supposed to talk about how Gwen's face looks really different these days.
Photos courtesy of Getty, WENN.