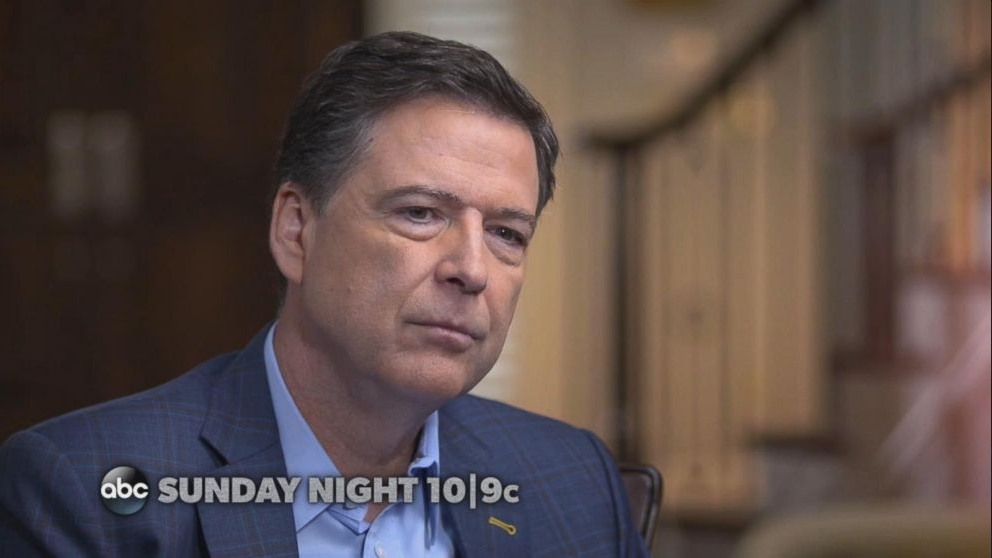 I stayed up past my bedtime to watch the James Comey interview on 20/20. I ended up turning it off after 30 minutes because if I didn't, I was going to spend half the night tossing and turning and having imaginary arguments with Comey. As everyone knows by now, James Comey wrote a book, A Higher Loyalty, about his life, his time as FBI Director under President Obama, his decision-making during the 2016 election, and how Trump fired him in 2017. Some of what he discussed in the 20/20 interview was already being excerpted from his book: the Pee Tape stuff, how he believes that Donald Trump has already committed obstruction of justice several times over, how Trump behaves like a mob boss, how stupid Trump is in general.
You can read the entire transcript of the interview here at ABC News. One of the big headlines coming out of the interview is that Comey says that he believes Trump is "morally unfit" to be president. Comey shrugged off the conversation about whether Trump is medically/intellectually unfit to be president, saying:
"He strikes me as a person of above average intelligence who's tracking conversations and knows what's going on. I don't think he is medically unfit to be president – I think he's morally unfit to be president."

"A person who sees moral equivalence in Charlottesville, who talks about and treats women like they're pieces of meat, who lies constantly about matters big and small and insists the American people believe it, that person's not fit to be president of the United States, on moral grounds. And that's not a policy statement. I don't care what your views are on guns, or immigration, or taxes," Comey said, insisting it's far more important that "Our president must embody respect and adhere to the values that are at the core of this country. The most important being 'truth'. This president is not able to do that. He is morally unfit to be president."
All of which is fine – I mean, at this point, who is shocked by someone in Comey's position saying this? All of us have been saying this the entire f–king time. Donald Trump is a pervert, a predator, a white supremacist, a racist, a nativist, a jingoist, and an immoral piece of sh-t.
…But you know what I came away with as Comey equivocated and bullsh-tted his way through the conversations about why he did what he did regarding the Hillary Clinton investigation? I came away with this: James Comey deserved to be fired as FBI Director. He didn't deserve to be fired for the reasons Trump gave – Comey's handling of the Russia probe, etc – but Comey absolutely deserved to be out of a job for his poor decision-making skills, for placating the fringe, conspiracist elements in his party (he's a Republican).
Comey was so terrified that Republican leaders – specifically, Republican leaders, Republican FBI agents and conservative media figures – were going to criticize him or question him that he replaced his own twisted pretzel-logic for what was truly appropriate per FBI guidelines and long-established norms. He's still arguing that he did what he did in 2016 because he wanted to protect the sanctity of the FBI long-term. He "protected" the sanctity of the FBI by failing to shut down or challenge the leaks coming out of "Trumplandia" – the hardcore Clinton-hating New York FBI field office. He "protected" the sanctity of the FBI by failing to use FBI resources to adequately investigate the true threat to the republic in real time: Donald Trump, the Russian interference in the election, and how those two things correlated.
Nate Silver had some interesting takes on the Comey interview – go here to read Silver's tweets. Seth Abramson also had a fascinating thread about what Comey knew and when regarding the timeline of Comey's "October Surprise" announcement. Comey is due to give more interviews this week, including a sit-down with Rachel Maddow. I fully expect Maddow to probe Comey a lot harder on these issues.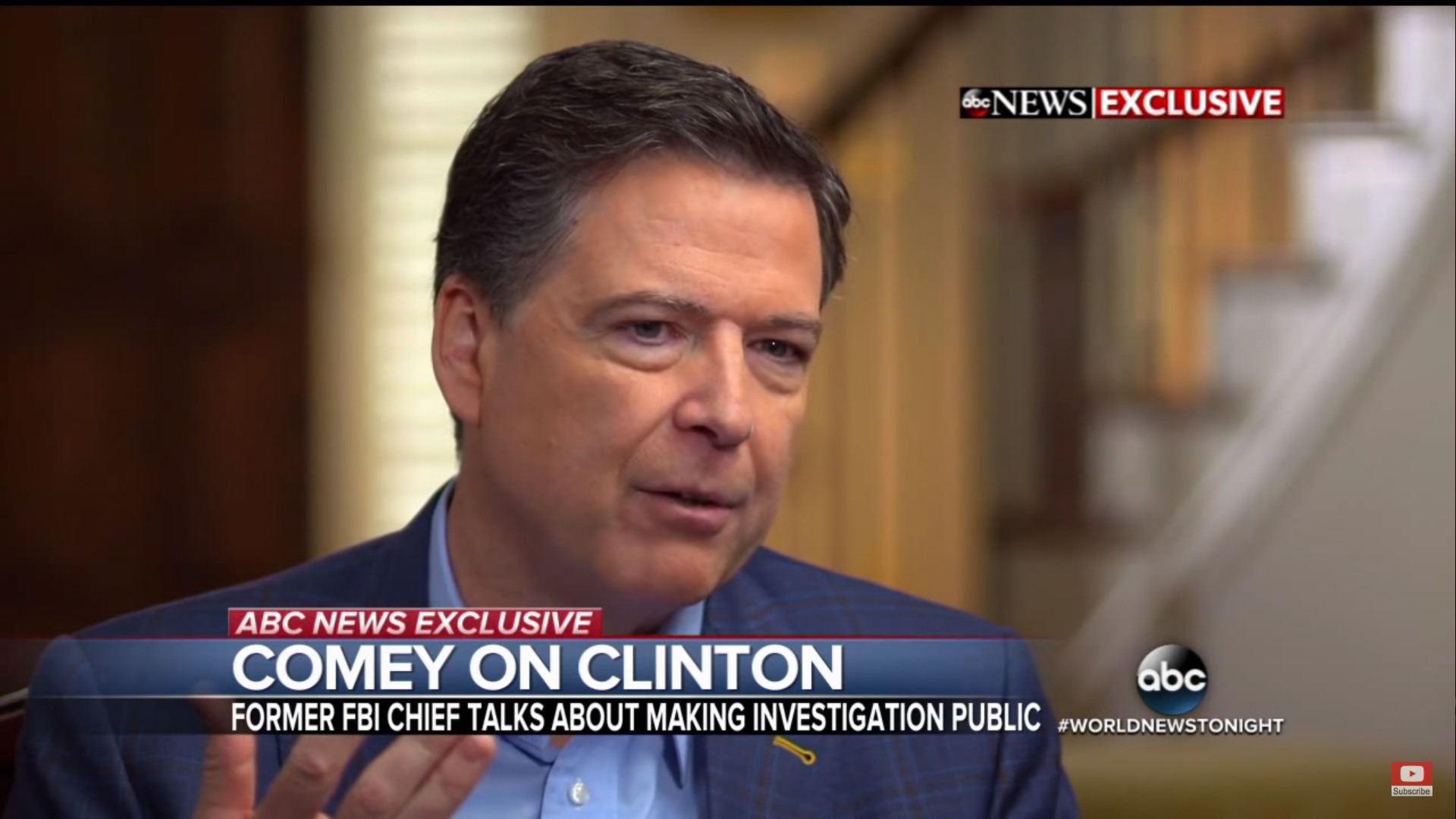 Photos/screencaps courtesy of ABC News.