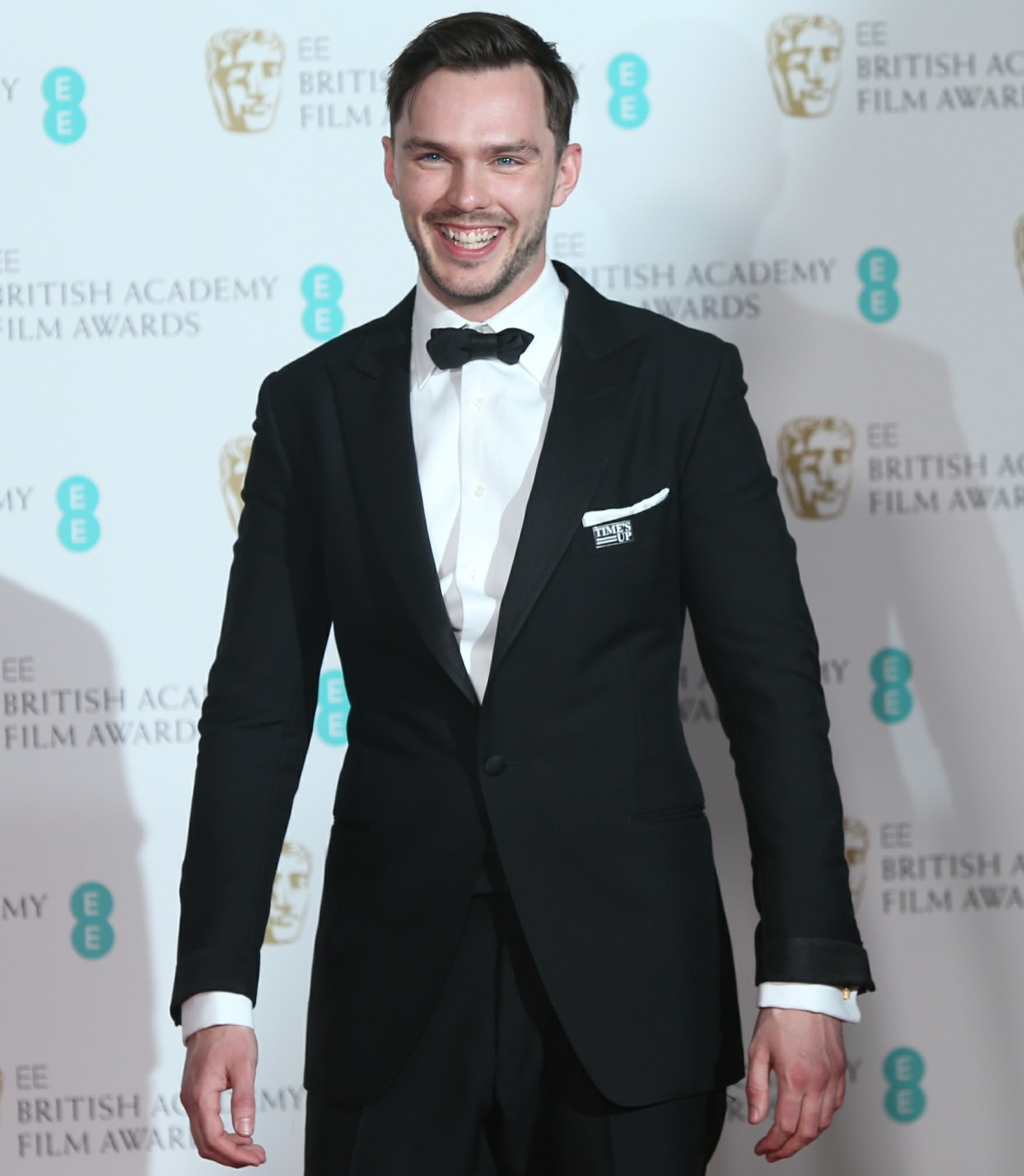 I vaguely remember hearing that Nicholas Hoult had a girlfriend at some point, but I never paid much attention to it. After his on-and-off relationship with Jennifer Lawrence finally ended for good, Nicholas kept his private life on lockdown for the most part. He doesn't walk red carpets with girlfriends, he barely even discusses girlfriends in interviews, etc. Still, it was vaguely known that Hoult was dating an American model named Bryana Holly. Well, surprise! Bryana and Nicholas welcomed their first secret baby together… at some point.
Surprise — Nicholas Hoult is a dad! The British X-Men: Apocalypse star, 28, has welcomed his first child with girlfriend Bryana Holly, a source confirms to PEOPLE.

"They have kept the news under wraps, but are so happy and excited," the insider says of Hoult and Holly, a 24-year-old American lingerie model.

A rep for Hoult had no comment.

Notoriously private, Hoult opened up a bit in a November interview with MR PORTER's The Journal, saying he doesn't draw lines at where his girlfriend can store her things in his bedroom.

"I don't feel as though I'm that possessive over things like that," said the actor, who previously dated Jennifer Lawrence (they split for the final time in 2014). "She can put her stuff wherever she likes." Added Hoult, "My dad was an air pilot so he was flying a lot, and I grew up with my two sisters and my mum so I was used to 'girl things' being around and a 'girl environment' in the household."
First, about the "girl things" comment – I'm not taking that as Hoult being shady about "girl things" at all. By all accounts, he's pretty woke and pretty feminist, and I think he just means that he's not fussy and he's really comfortable around women. The man dances and sings along at Taylor Swift concerts, for the love of God. He's totally fine. As for the whole "having a secret baby with a lingerie model girlfriend" thing… congrats to them. Having now creeped on Bryana's Instagram, I think it's possible that they kept this hush-hush because of her career, which involves having a body to die for. This baby has some good genes, my God. (Also, Hoult has a type: blondes with big boobs.)
Photos courtesy of Getty, WENN.