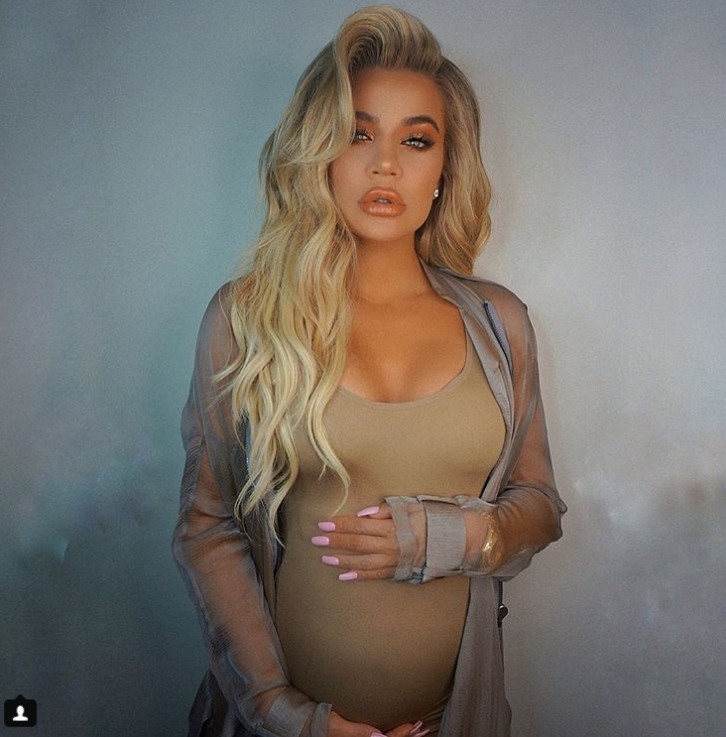 On Monday & Tuesday, Khloe Kardashian's sisters made a trip to Cleveland to see her and the baby. Kim Kardashian, Kourtney Kardashian and Kendall Jenner arrived on a private jet and left on a private jet all within about 30 hours. There were rumors that Khloe left on the jet too, but TMZ says that's not the case, that Khloe is still in Cleveland with baby True Thompson. Allegedly, Khloe hasn't been medically cleared to fly. Here's what People Mag has to say:
Khloé Kardashian wants desperately to return Los Angeles to be with her family, but for now, what's best for newborn daughter True comes first – and that means staying in Cleveland. A source tells PEOPLE the new mom, 33, is not headed home just yet despite the cheating scandal involving boyfriend Tristan Thompson.

"Yes, she would like to be back home in L.A., but she's also doing what's best for her child," the source tells PEOPLE. The insider continues, "She wanted to give the baby time to adjust and to literally stay alive, so she's of course following doctor's orders."

Despite staying put in Cleveland where she's currently living with Thompson, 27, the source adds the Keeping Up with the Kardashians star is still determined to return home.

"The plan is for her to get back to L.A. when they can."
Which is basically what I said yesterday: give Khloe some time to just focus on the baby. Just because she's staying in Cleveland right now, doesn't mean that everything is rosy with Tristan, it just means that medically, she's not supposed to travel. TMZ also reported yesterday that despite the many People Mag and Entertainment Tonight sources claiming that Khloe will forgive Tristan, that actually the relationship is in utter shambles:
Khloe Kardashian and Tristan Thompson's relationship is in shambles … despite an appearance Khloe created that her union is still tight. Sources familiar with the situation tell TMZ … Khloe has not spoken to Tristan for several days because she's still furious after finding out he repeatedly cheated on her, and embarrassed her in the process.

We're told while Khloe's recent post made it appear as if she and Tristan were solid — unveiling the baby's name as "our little girl," True Thompson — sources tell us it's just a facade and their relationship is hanging by a thread.

We're told Khloe is nowhere near forgiving Tristan … and the same goes for the rest of the Klan, including Rob, who is raging at Tristan. For now … Khloe's putting on a brave face for the sake of their daughter. Khloe's sisters are also livid. Khloe and the baby are staying at Tristan's house in Cleveland for the time being, largely because all of the baby gear is in the nursery there. But, they haven't been alone since Khloe was released from the hospital. There is definitely a chill in the air.

Kris has been by Khloe's side since the birth, and Kim, Kourtney and Kendall flew to Cleveland on Monday to support their sister after she had an emotional breakdown. But things will soon change. We're told once Khloe's medically cleared to fly, she's getting the hell outta Dodge and bringing True back with her to L.A. Aside from being the baby daddy, Tristan's status with Khloe is tenuous at best.
Apparently, the relationship is so chilly that Khloe was seriously considering naming the baby True Kardashian too, and leaving off "Thompson" completely. Khloe apparently decided on the name True a month ago, and Khloe already had everything monogrammed with "TT" but after Tristan cheated on her and humiliated her so publicly, Khloe spent a few days after True was born, deciding what she should do about the name.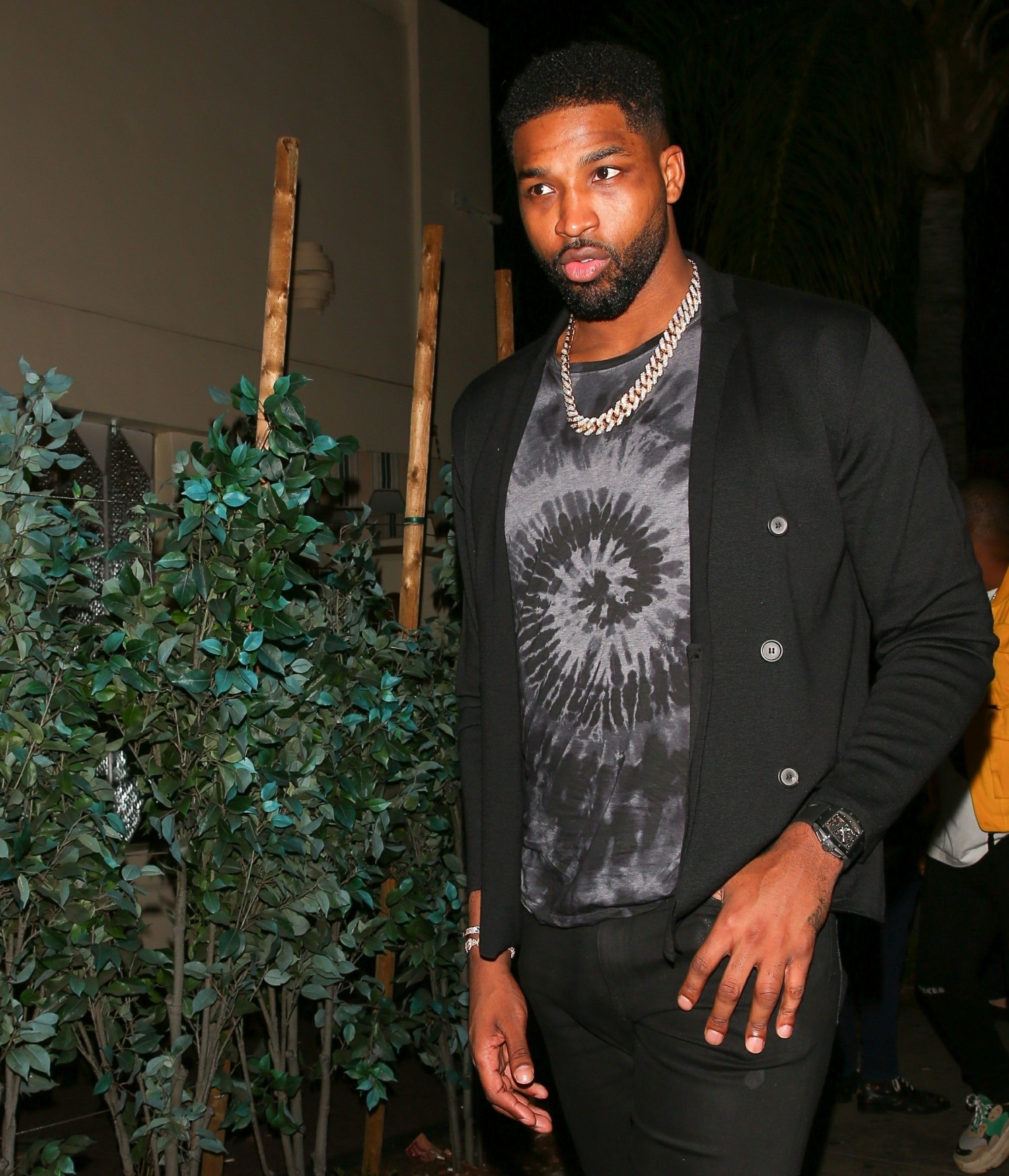 Photos courtesy of Backgrid, Khloe's IG.