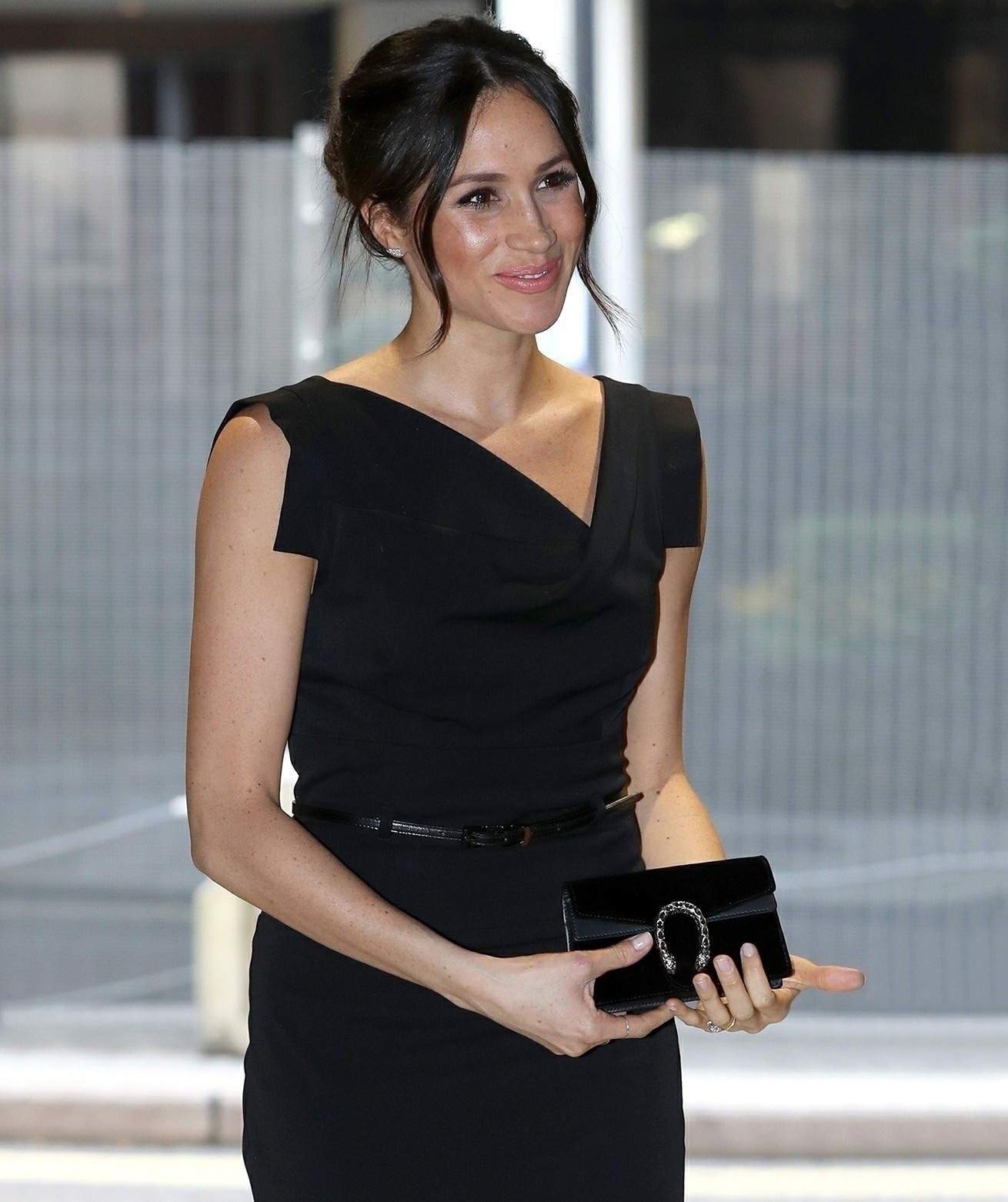 Meghan Markle and Prince Harry stepped out last night in London for another event around the Commonwealth Heads of Government Meeting this week. On Wednesday, Harry and Meg attended the Commonwealth Youth Forum, and they were named ambassadors to Commonwealth youths or something. It sometimes feels like… I don't know… like Meghan is the Windsors' shiny new toy? They're beyond thrilled that the ginger spare fell in love with a woman of color, an outspoken feminist, someone fresh and not part of the entrenched British establishment, and now the Windsors are like "oooh, let's show 'er off, this is exciting!!"
Which brings me to Thursday night's event. Harry and Meg attended the Women's Empowerment reception, which launched the Platform for Girls Education. It's perfectly possible that Harry would have been there to launch this program even without Meghan – he was already getting more involved in issues around feminism and girls' education before Meghan came along. But now that she's here… it does feel like everyone is really excited to "give" Meghan these kinds of launches and programs to promote. She's their shiny new toy, I'm telling you.
As for the dress… when I first saw the photos (without the designer ID), I honestly thought she was wearing a vintage Roland Mouret, or failing that, a new Victoria Beckham (get it, because Beckham copies old Mouret pieces). But no: this is an LBD by Black Halo, and it's affordable too: it retails for $375. Not bad for a piece that I thought could have been vintage Mouret! It's called the Jackie O Belted Dress, so make of that what you will. She paired it with Aquazzura pumps, a Gucci clutch (retail: $830) and a pair of Birks diamond swirl earrings (retail: $1595). The least expensive item from her ensemble was the dress!! Here's the full-length look (sorry this is so cropped, that's how the photo was released):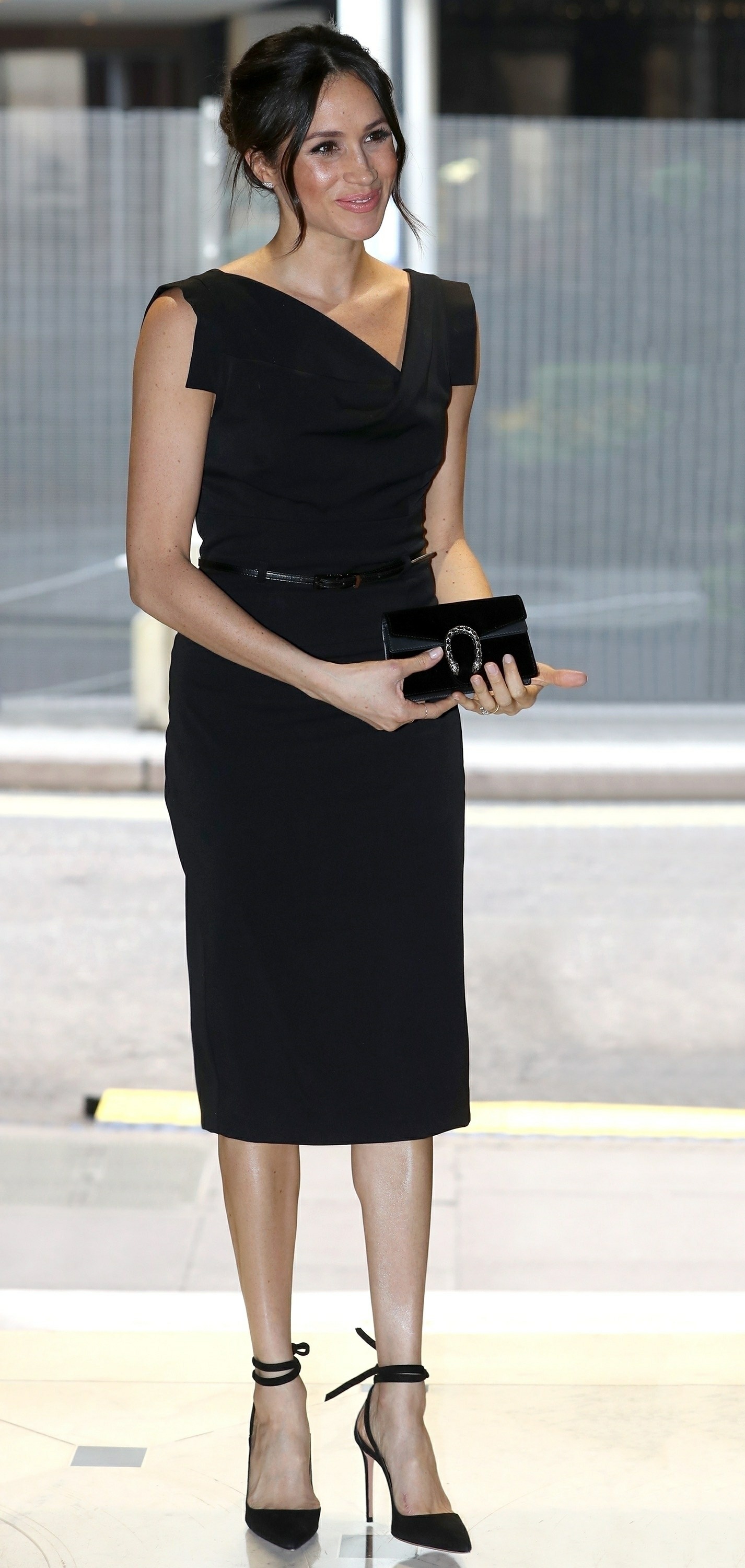 I like this look – she looks pulled together, professional and pretty. Her makeup is on-point (perhaps even on fleek), her skin looks amazeballs, and everything looks cohesive (unlike her messy daytime look from Wednesday). The only quibble I have is the "messy bun," which isn't really messy – she obviously spent time having her hair done up in that elegant style. So why ruin it with those two strands hanging down in her face or tucked behind her ears? Hm.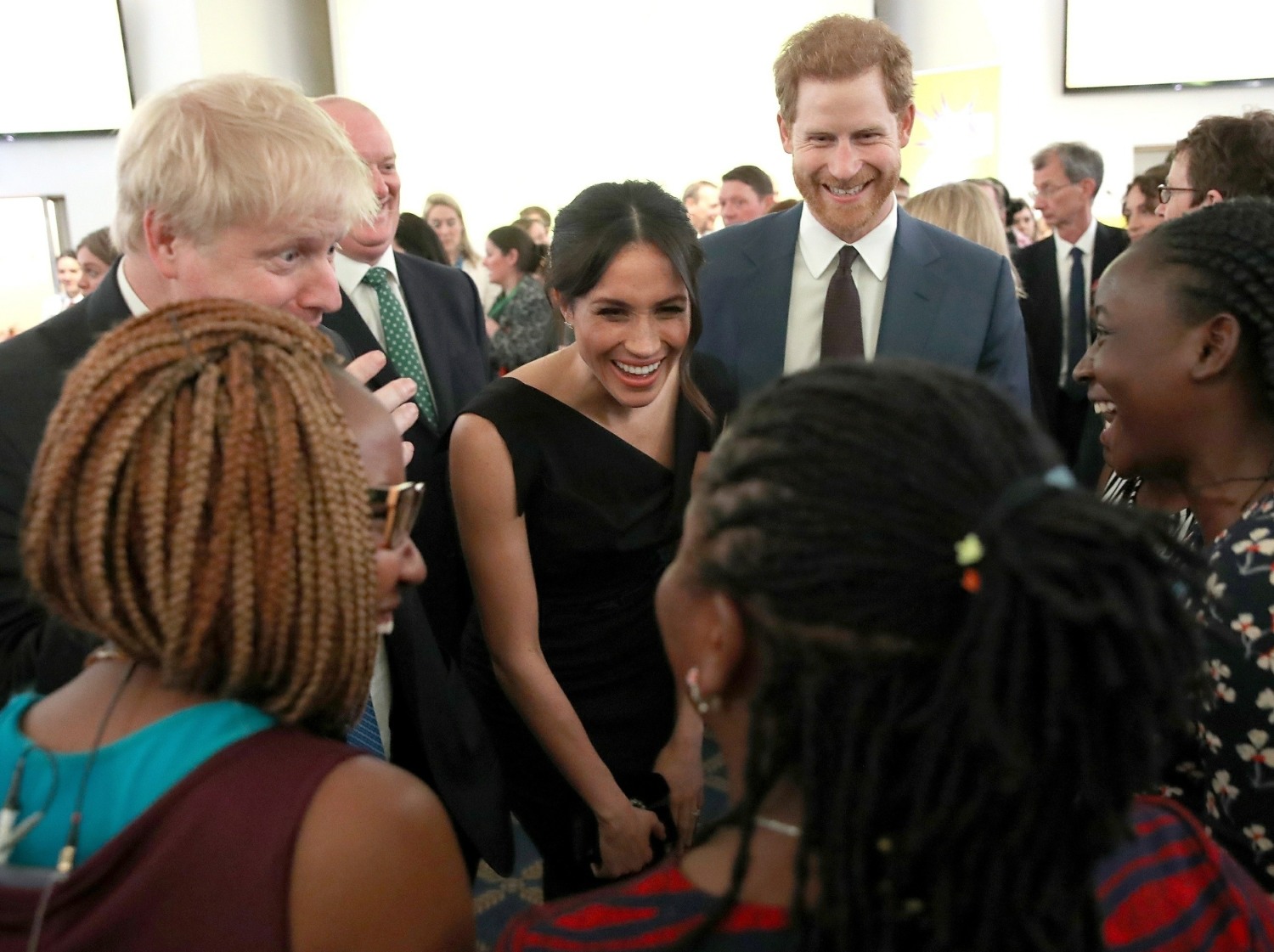 Photos courtesy of Backgrid and Getty.