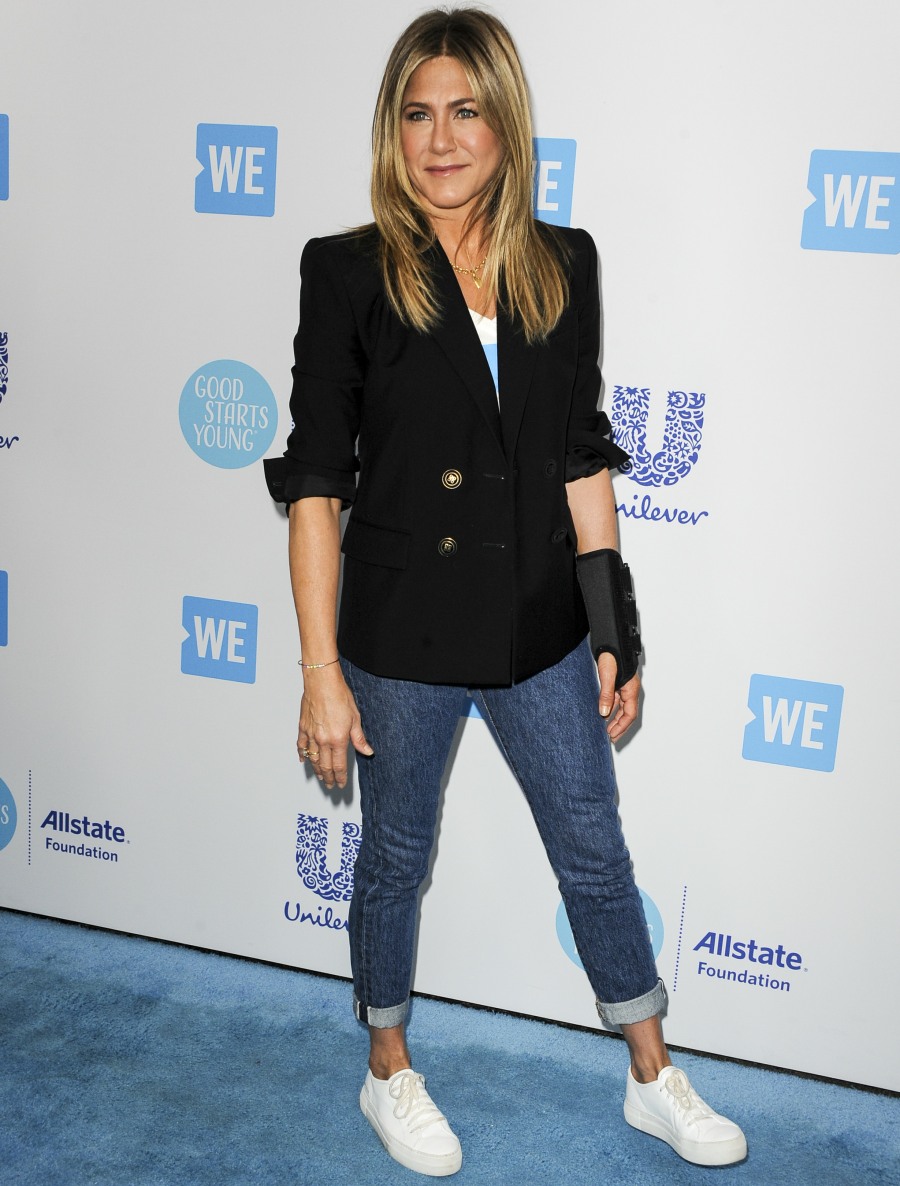 I have to say, I respect the way Jennifer Aniston has been handling her split from Justin Theroux. I was expecting way more drama and perhaps a tearful interview and at least one reference in public to throwing a pity party. But she hasn't done that. She's pretty much been the same as ever – just sticking to her routines in LA, hanging out with her girlfriends, and being choosey about where she makes public appearances. Over the weekend, she attended Gwyneth Paltrow's engagement party, and then on Thursday, she walked the carpet for WE Day in LA. This is a smart move by her PR: something not too serious but not superficial either. Something where she can smile and wear jeans but it's still about an important issue. Well done.
Anyway, I'm obsessed with finding out what happened to her wrist. She wore that wrist brace to Gwyneth's party too, so whatever happened to her, it happened last week or the week before. We saw her on April 5th/6th in some pap stroll photos and she didn't have a wrist brace. What do you think happened? Kitchen accident? Yoga accident? Pilates accident? Drunken fall? Or just getting older and her bones aren't as strong as they once were?
Also, I know the point of this appearance wasn't the fashion, but how terrible are those jeans?!? The "boyfriend jeans" trend was dead and buried a decade ago, and the weird wash on those jeans went out of style in the '80s.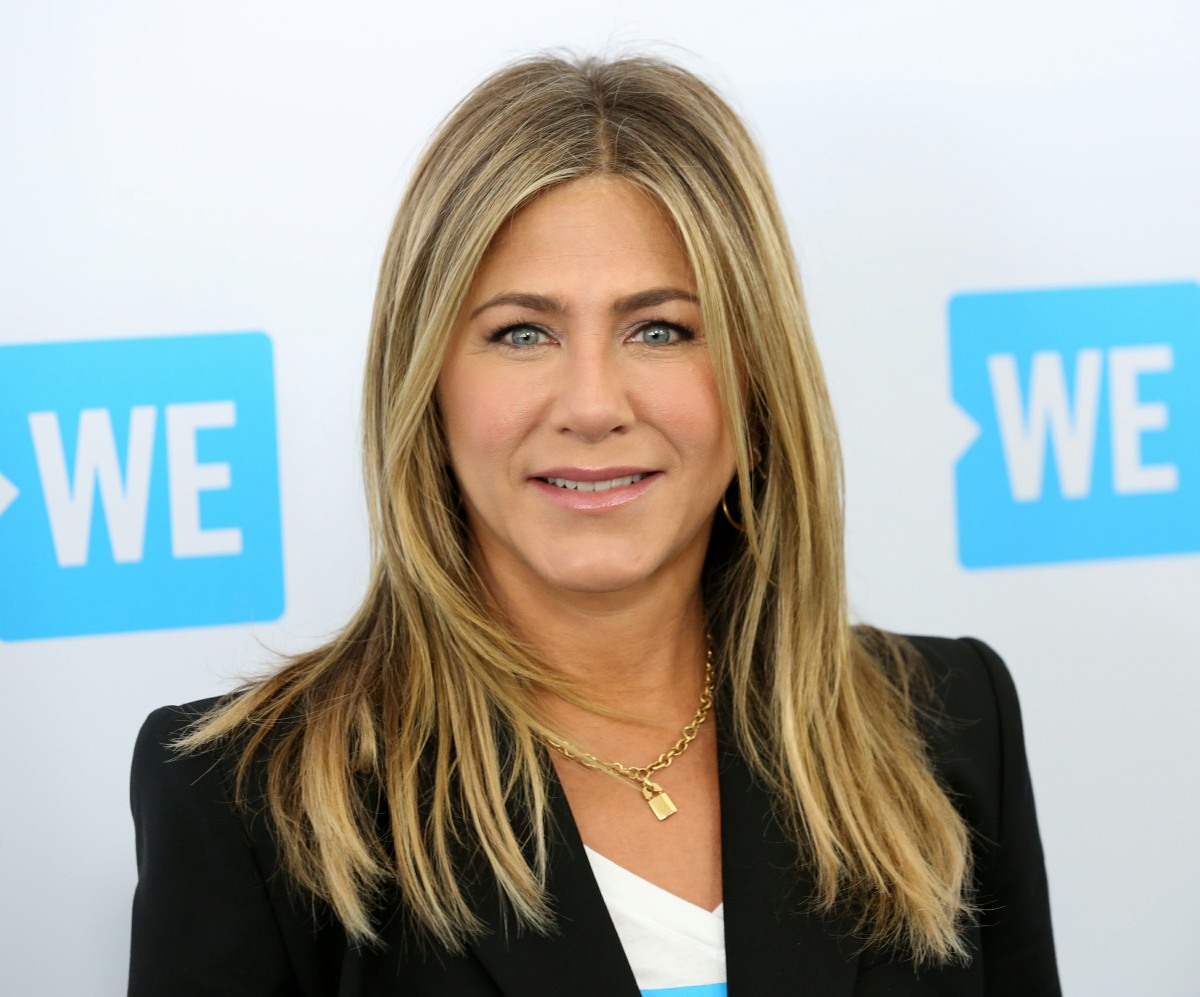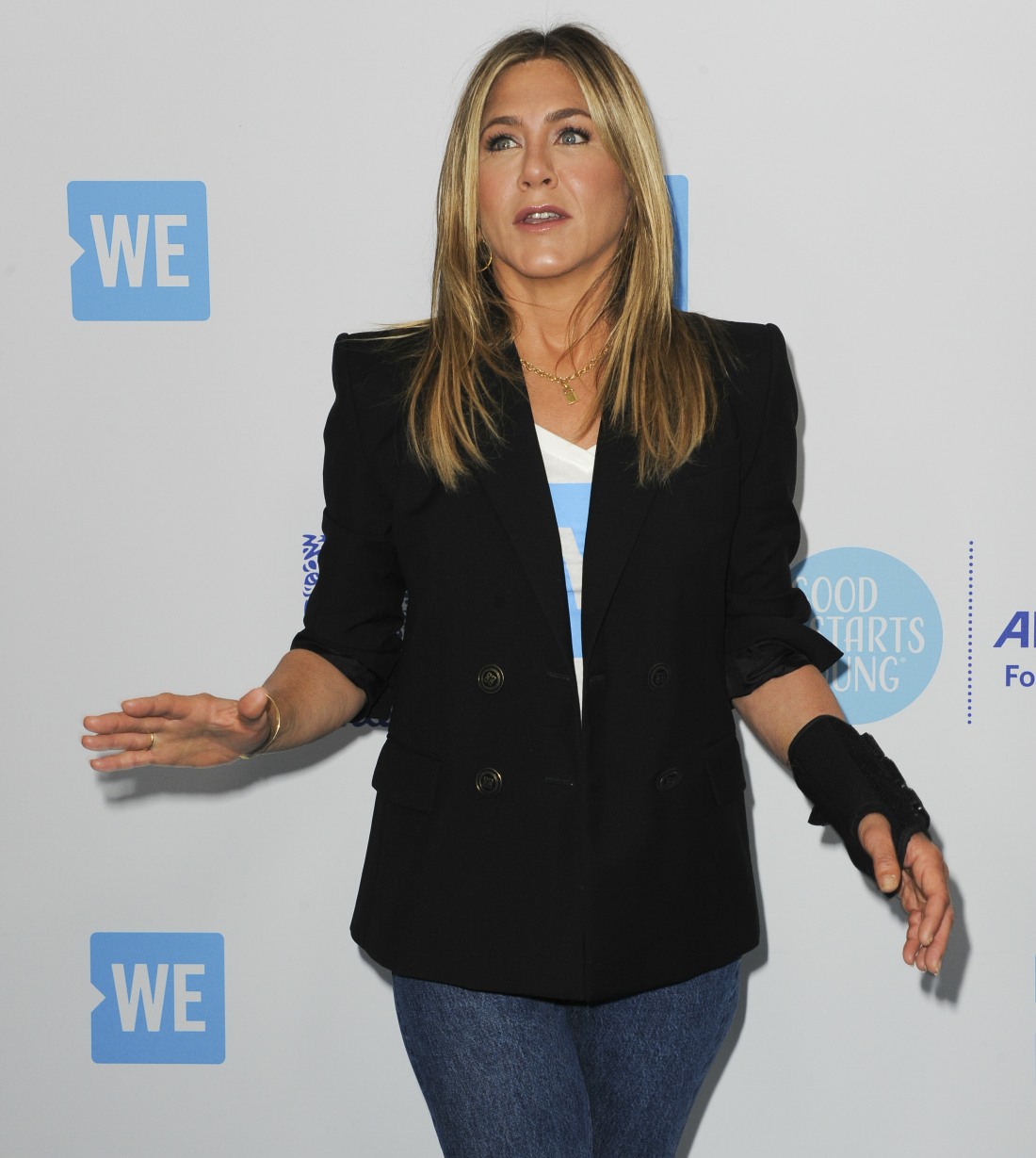 Photos courtesy of WENN.