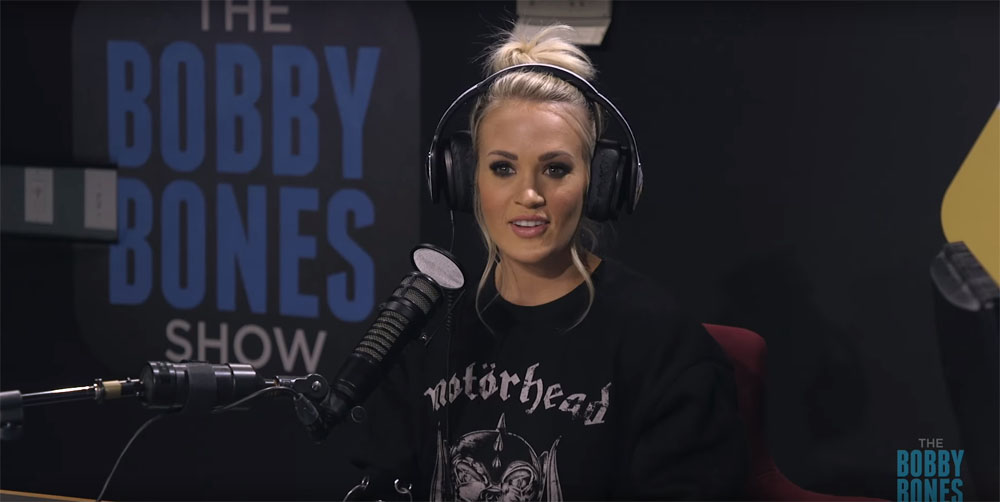 Carrie Underwood has been criticized for gradually releasing photos after revealing that she suffered an accident at home last November which required over 40 stitches to her face. She made her first public appearance at the ACM Awards last Sunday, where she performed her new song, "Cry Pretty," to thunderous applause. Most people said she looked the same and wondered why Carrie was so secretive following the accident. There have been unfair whispers of plastic surgery gone wrong or some kind of nefarious cover up. In an appearance on Radio One's Bobby Bones show yesterday, Carrie talked about her accident, about claims that she was hiding, and about what part of her face she injured. You could actually see the scars around her mouth, which is where she suffered the injury. I found her very upfront and matter-of-fact about it. Here's some of what she said and you can watch the full video of her interview here.
How do you hide?
I don't think I hide. There's always stuff to do, even if it's not necessarily playing shows. I'm kind of a homebody.

The first picture we saw was the girl at the yoga place
We were on vacation. I was like, 'can we like stand in the shadows?' I made my friend take the picture from far away. The only thing my brain has trouble dealing with – I just forget [I'm famous]. I'm like at the grocery store and somebody comes up to me and I'm like 'oh yeah.'

Tell me about [Cry Pretty]
As humans we're expected to have our crap together all the time… Every once in a while there's just a bubble over of emotion. We're kind of discouraged from doing that in life. Sometimes you just have to. It might be unattractive, a sad/ugly moment, but it has to happen and it's ok.

What happened to your wrist?
I fell down. The most frustrating part was trying to work out with a broken wrist.

How did you fall?
I was taking the dogs out to go pee pee one last time, and I just tripped. There was one step, and I didn't let go of the leashes. Priorities. So that's why my left hand's fine. But I went to catch myself and I just missed a step. If I had fallen anywhere else I would have been personally fine.

I don't see [any difference in your face]
Thank you. I've been very fortunate in the healing process. I was lucky when it happened [that] everything was kind of shutting down in the music world, the holidays [were coming up]. I was at a point where I didn't know how things were going to end up. I didn't know what it was going to heal like.

Where did you fall?
Around my mouth. You just don't know how things are going to heal or end up. It was important to me as I started to resuming life again… I was like 'somebody is going to creep on me at the grocery store… post it on Instagram.'
[From the Bobby Bones show via People]
As I've mentioned before, I love Carrie's new song "Cry Pretty." The way she explained the song touched me and it also captures the impact of it. We all lose our sh-t sometimes. Carrie said that her safe place for crying is in her car. Mine is the bathtub! She also said she was worried that her son, Isaiah, 3, would be scared of her after the accident but when she's wearing makeup he says "mommy your boo boo is all gone."
Carrie discussed her husband's return to hockey after retiring briefly last year. She encouraged him to go back and she said she expects The Predators to win the Stanley Cup. As for her new music, her album is "almost done," but she wants to write a little more because it's hard to stop. She's a control freak and she didn't want the scars to show. It took her a while to come to terms with her injury and she's still processing it. I'm here for Carrie's new music and for her comeback.
Here's a segment from her interview. Some of these photos are screenshots from the YouTube video.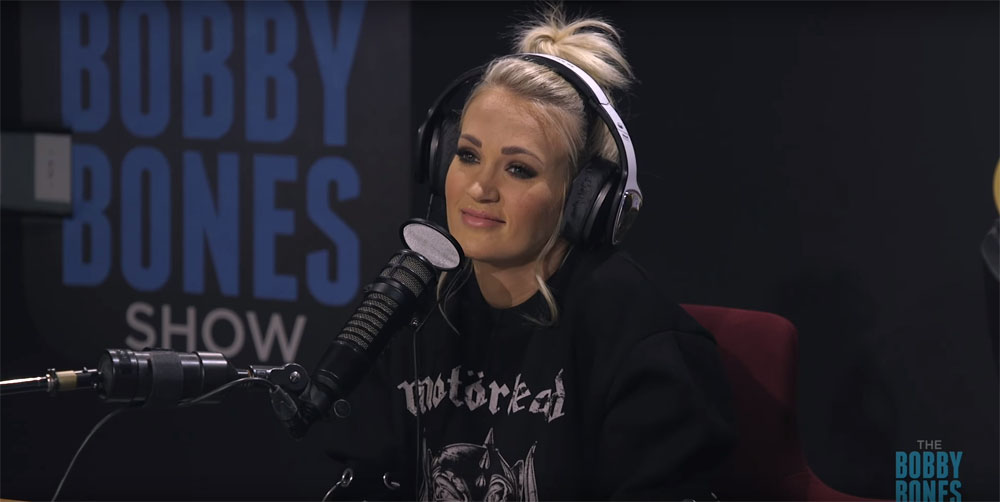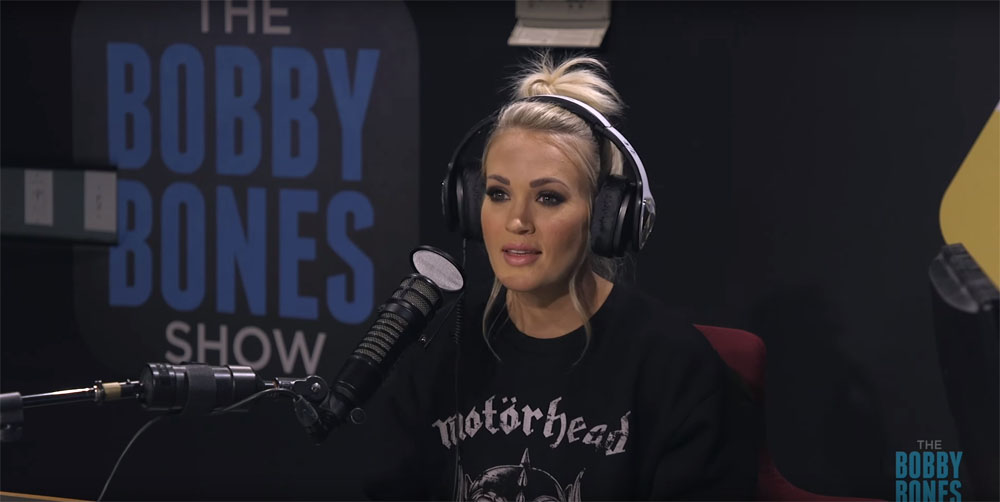 photo above credit: Getty